Latest Engagement Dresses 2017 for Pakistani Brides
Latest engagement dresses 2017 for Pakistani brides is here to guide all those who are luckily going to be engaged soon and need some inspiration in selecting the right dress to make the right statement on their engagement function.Wedding, nikah and engagement ceremony are deeply rooted in Pakistani culture, significant amount is spent on preparation for these ceremonies. Engagement means a commitment, a commitment to spend life together,in Pakistani society engagement function or celebration means to announce who is engaged with whom. In this post latest engagement dresses 2017 for Pakistani brides I am going to share stylish engagement gowns and Pakistani designer dresses 2017 for females. When it comes to engagement then selecting the perfect dress is sensitive task because it may make or ruin your day. To avoid risk plan ahead. Planning proactively means, which color to wear, which  dress style to go for according to you body type, complexion and height. All here include the latest engagement dresses 2017 for Pakistani bride.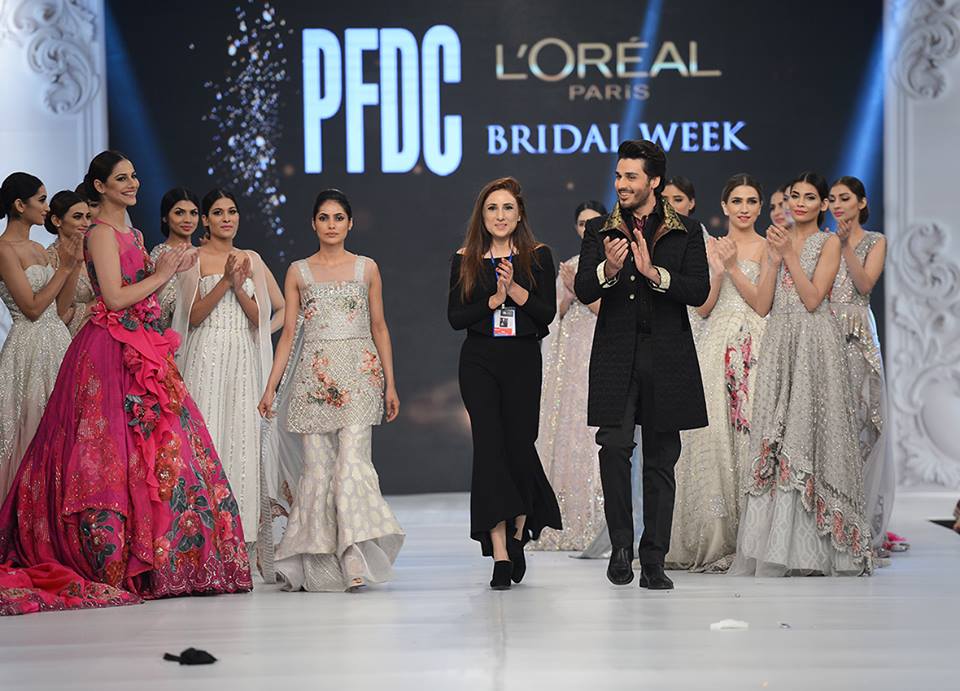 If you really want to follow the latest Pakistani fashion 2017 trends, then these dresses would be the perfect choice for wedding, engagement, nikah, or any other festive occasion.Have a look on the latest Pakistani engagement dresses 2017, to create a long lasting impression on your big day, that everyone would remember.
Bridal dresses for barat day 2017
Latest Pakistani engagement dresses 2017 for girls
When it comes to latest Pakistani engagement dress 2017 color or color combinations girls choose light colors or pastel shades, firstly ,because they have barat dress and walima dress colors in mind and try to go some different color obviously to look different at engagement function than wedding ceremony. You can also see my other posts Pakistani designer bridal dresses 2017 for barat day and designer walima dresses 2017 for brides. Secondly, pastel hues are in trend that seen on L'Oreal bridal week and Pakistan Fashion weeks. Below you can explore latest color trends for engagement dresses to get updates.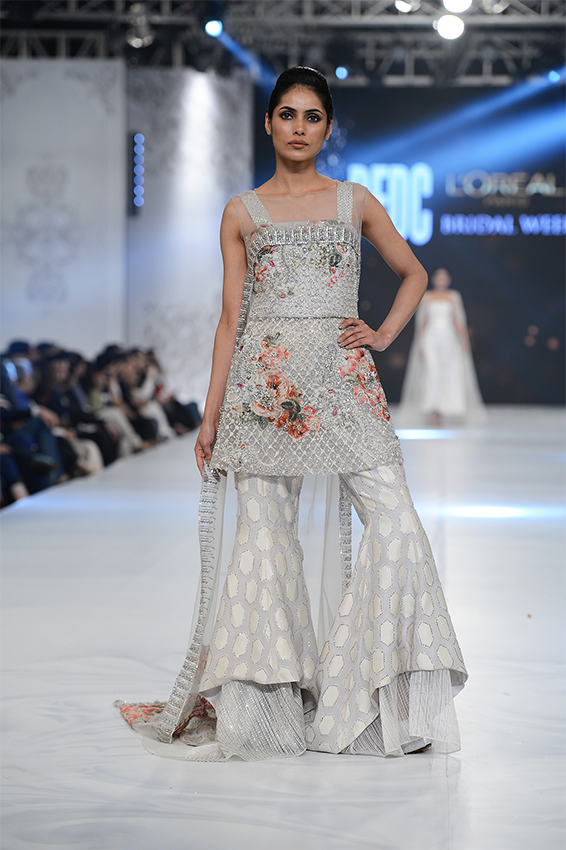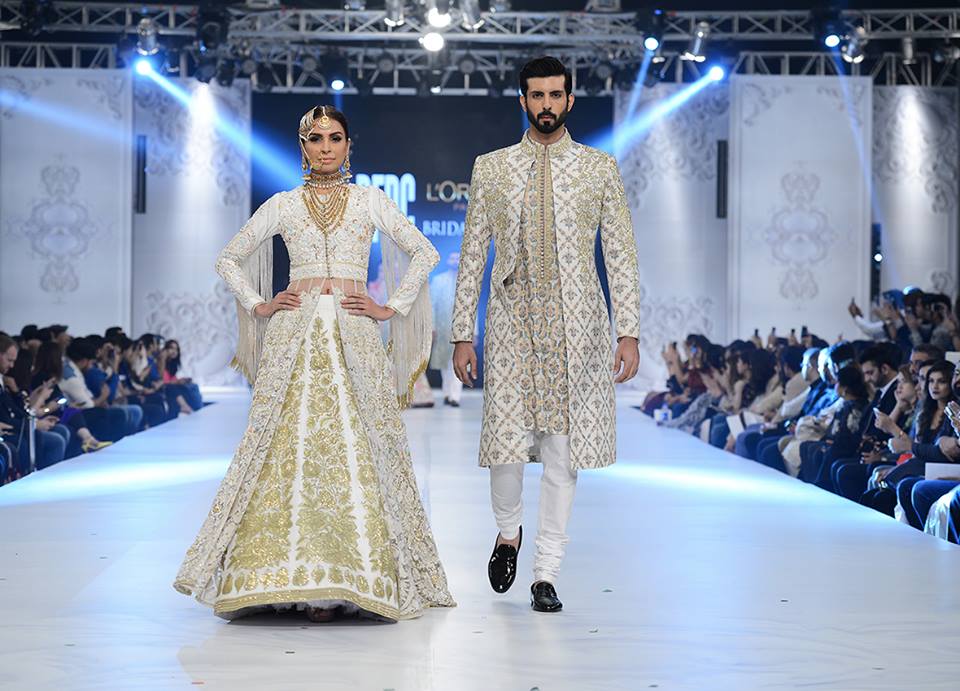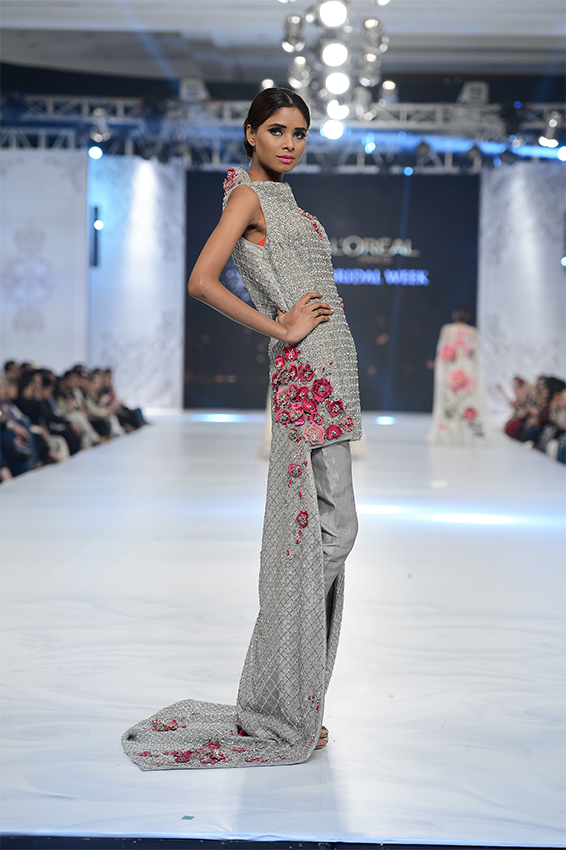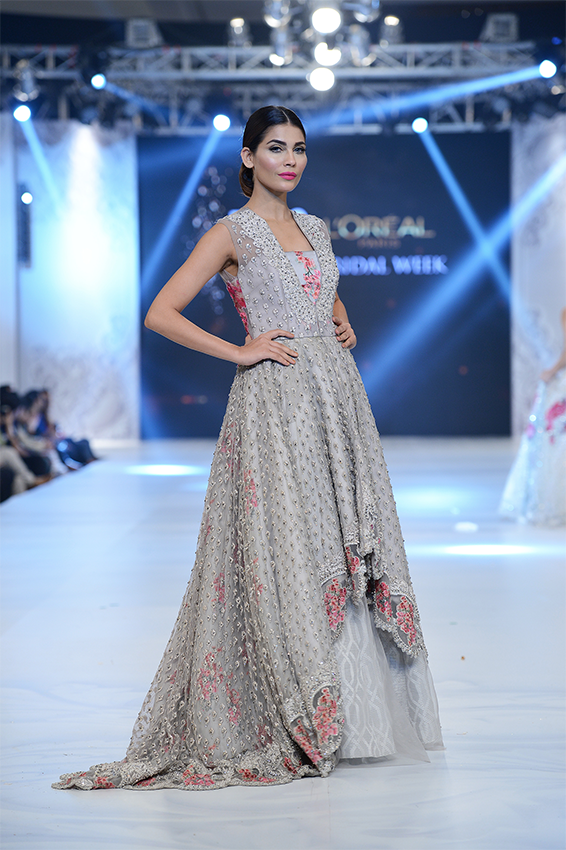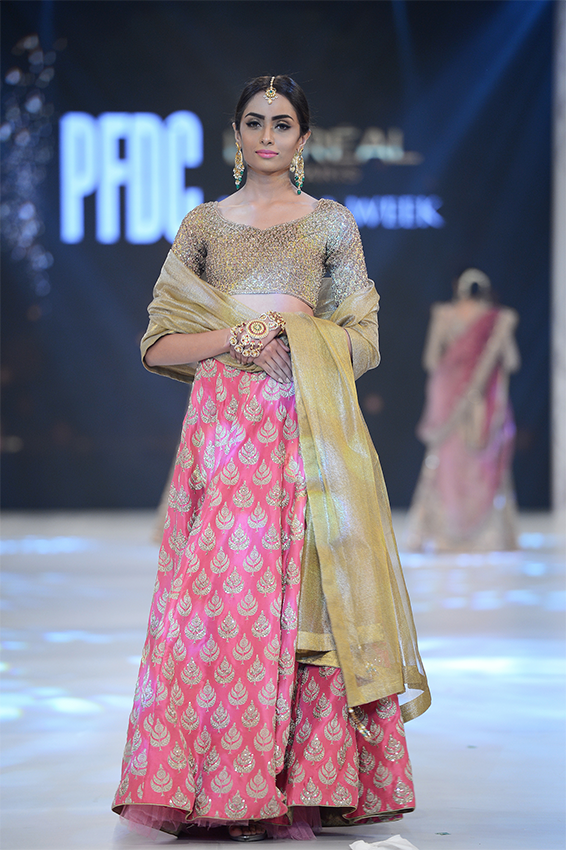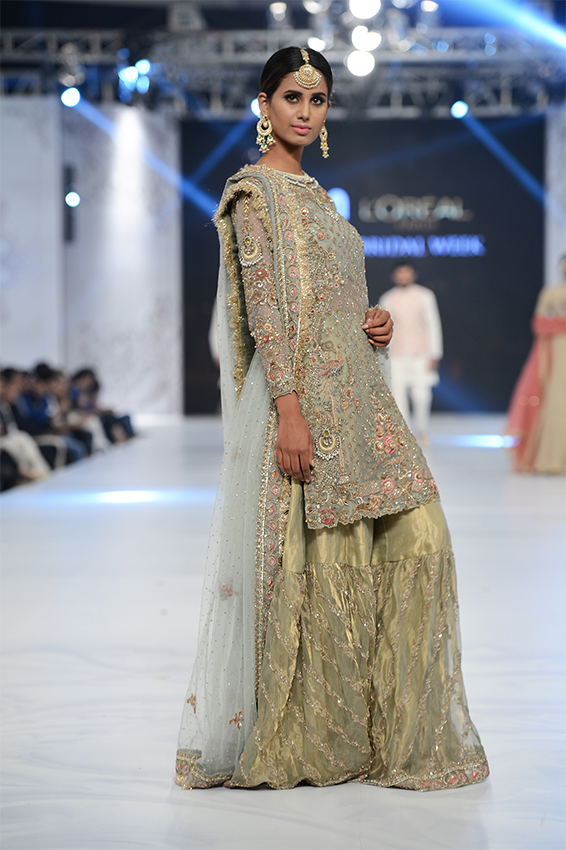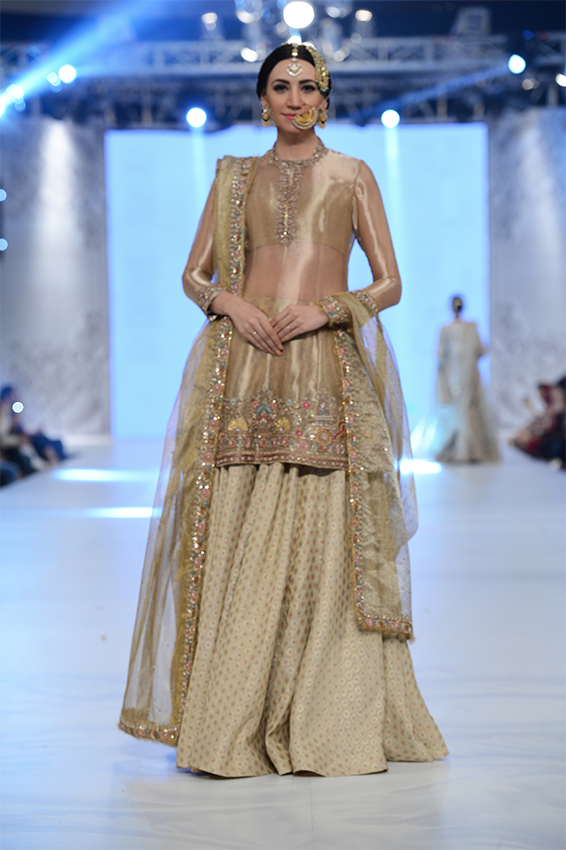 When we talk about style of dress, probably we can say that any style you can go, various designers have showcased their bridal collections at bridal week. When we closely observed it is seen that every designer came up with a specific theme that was different than the other. For example, fusion gowns with the touch of Pakistani embroideries were seen at runway in HSY, Maria B, Ammara Khan, Elan, Safuse and others. Peplum (short flared frock with bell bottom pant) trend as seen in Saira Rizwan collection on runway. Short shirt with sharara, straight shirt with choridar pajama and lehenga choli are trend seen on runways, as these are the traditional dresses with modern cuts or embellishment that never go out of fashion. I sharing here latest designer engagement dress pictures, where you can observe all the trends and hope you can explore the best trend for yourself.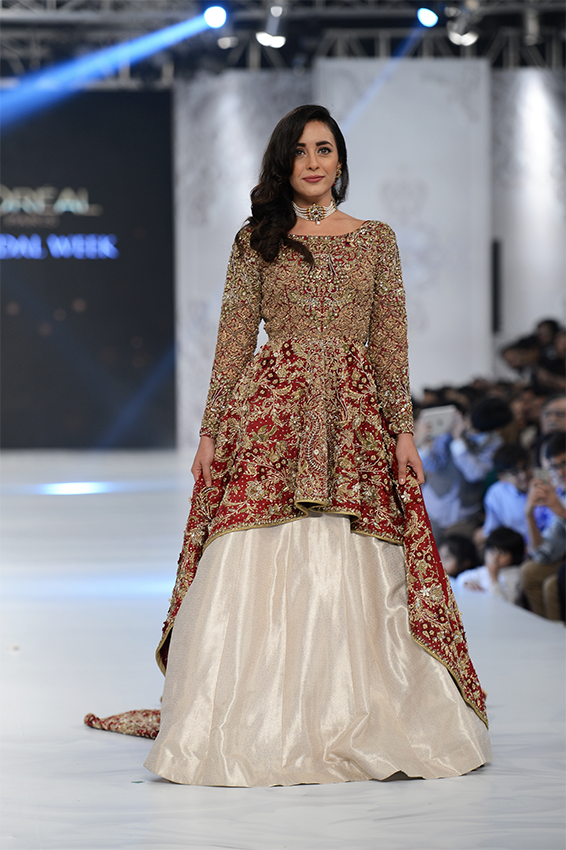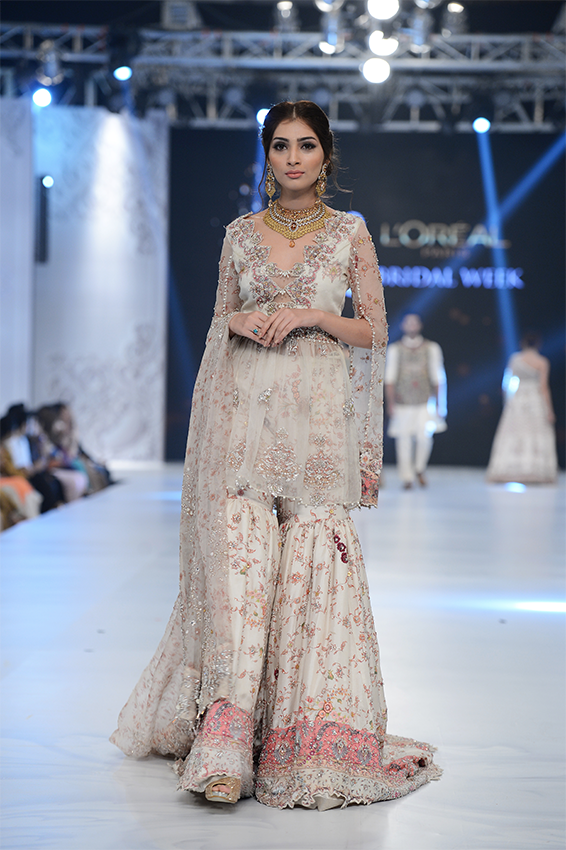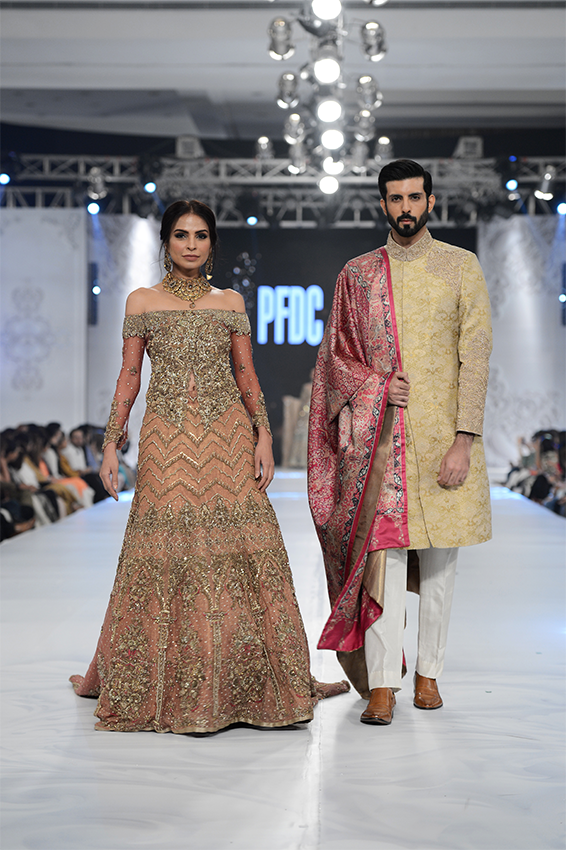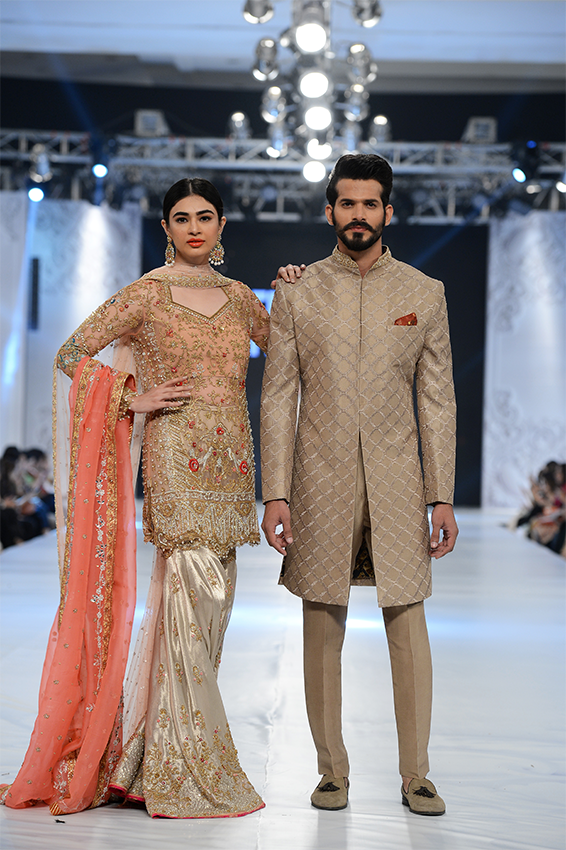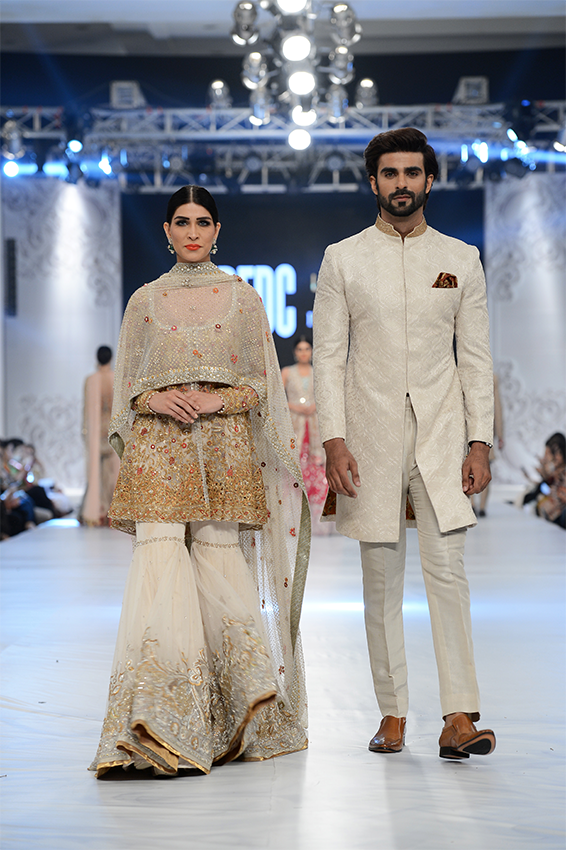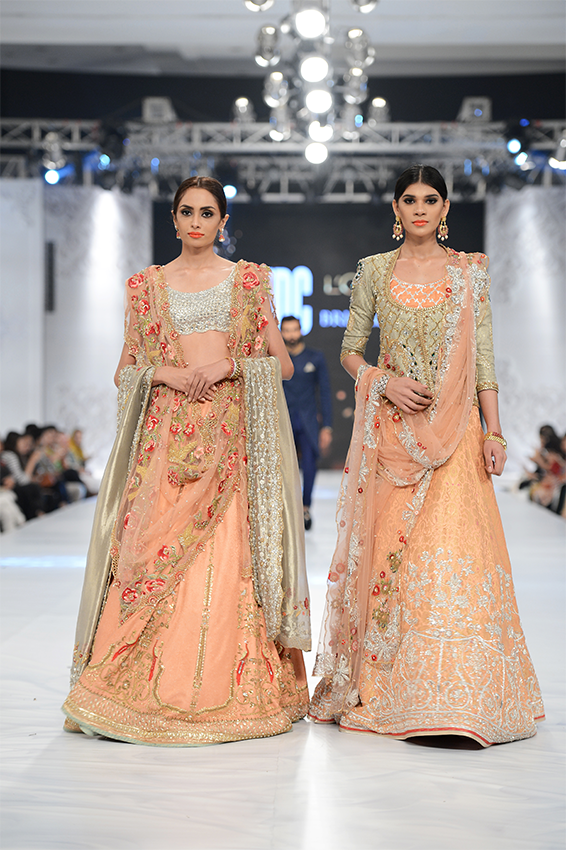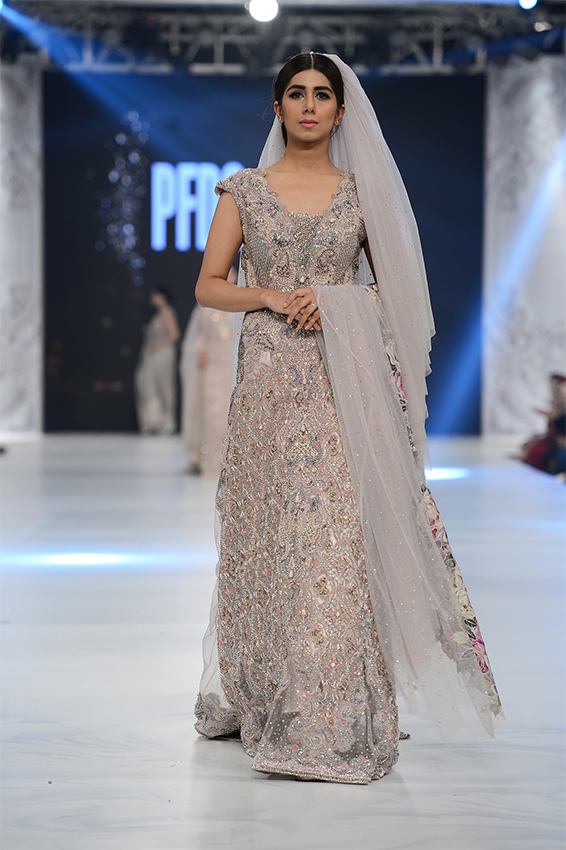 Above you have seen the best engagement dresses 2017 for Pakistani brides, hope you enjoyed the female engagement dresses, engagement gowns and engagement lehenga choli. For purchasing these dresses you can visit the online stores of different Pakistani dress designers. In case of any query you can ask us via the comment section below.