Top Ladies Coats Brands in Pakistan
Fashion Glint's round-up of top ladies coats brands in Pakistan is here because the winter has just arrived. We all are gearing up for the cold foggy mornings, icy breezes.
And it's way better to prepare for the fall season in advance. And the best way to combat the winter season is, certainly a winter coat.
Winter jackets or fall bombers can't beat the winter coats because they are heavy-duty, exceptionally cloistering and above all give a chic look to the wearer.
And guess what? You can now buy the best winter coats in Pakistan as well. Various top ladies clothing brands have launched their winter coat collections in 2022.
Top Ladies Coats Brands in Pakistan
Are you ready to protect yourself from the cold wind, hail, snow, this winter fall?
Just have look below and you will surely find the best winter coat you are looking for, for ages.
But before starting our round-up here are the latest winter coat trends in Pakistan for ladies.
What coats are in style for winter 2022?
We might have just packed away our swishy summer maxi dresses but
Long Coats
Ankle-grazing or maxi coats remain at the top of the sartorial agenda for the autumn season. Extra-long maxi coat styles were seen on the various catwalks presented by various international designers including Loewe, Valentino and Maison Margiela, and many others.
If you want to achieve a dramatic yet easy look this fall then a maxi coat is one of the essential winter wardrobe staples. Layer a long coat with your favorite pair of jeans, sweater, and boots and you are good to attend any office meeting, formal or informal event.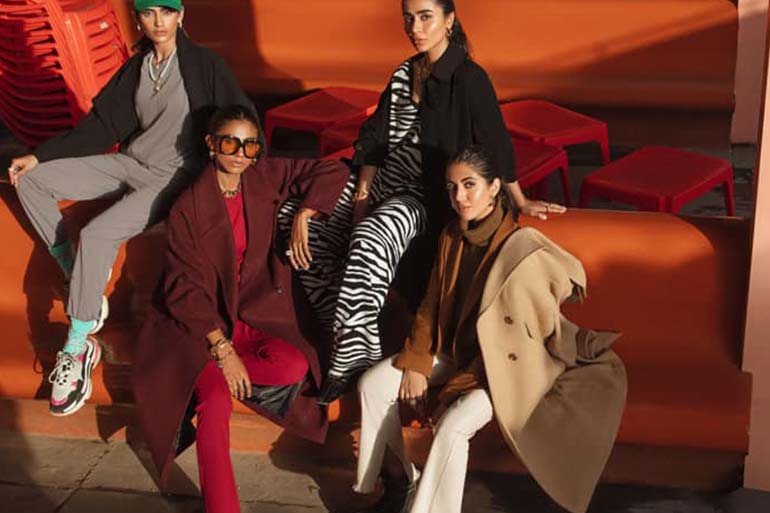 Bold Colored Coats
Adding a bold and bright-colored coat is surely a ticket to spend autumn in style. This is one of the easier or more stylish ways to add a hint of bright color to your outfit. Colors including red, maroon, lavender, pink, green, purple, and orange are in trend as various high street Pakistani fashion brands have created outerwear in each hue of the rainbow. So, whatever color you like, you will surely find a coat there.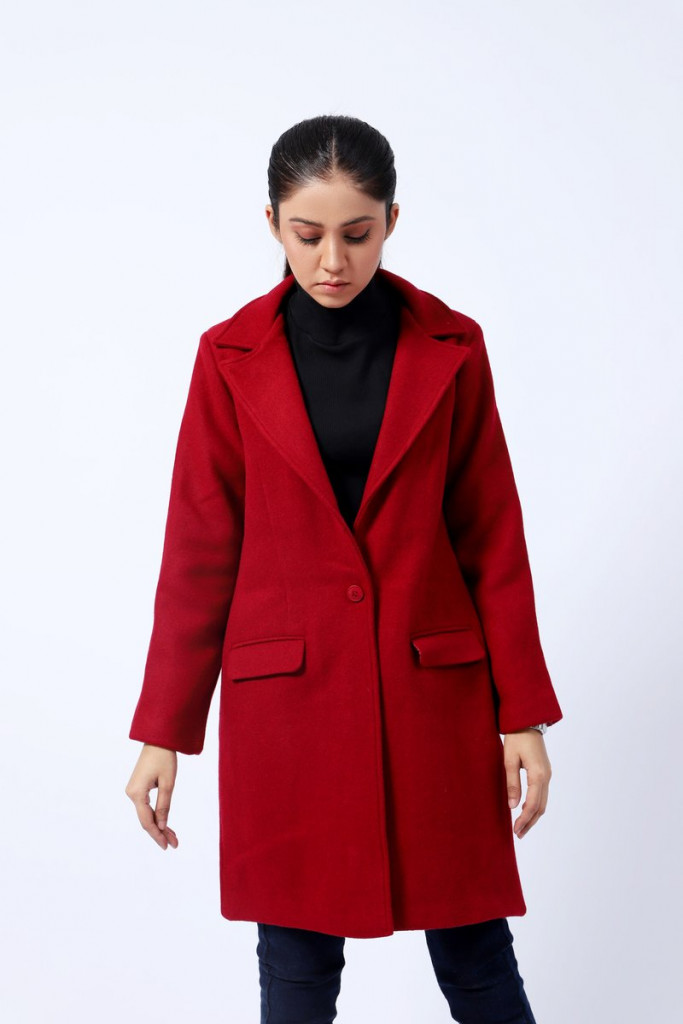 Belted Coat
Belted coats are another stand-out winter coat trend 2022, to you can easily style with any type of jeans or trousers and coordinating accessories to look chic this winter fall.
Professional tip: If you already have a blazer coat, you can give it a trendy look by fixing it at the waist with a nice leather belt.
Which brand has the best coats in Pakistan?
As temperatures jump to get down, we usher in the winter fall season. All of them have one clothing essential decisively at the lead of the tailored plan— certainly winter coats.
As soon as the leaves start to shed off, clothing brands, fashion designers, fashion, and style editors begin to snap up their winter outerwear to display the major winter coat trends 2022 before anything else.
With the new winter season each year, various brands start to drop coat collections in their stores and online. But are you worried about which brand has the best coats in Pakistan? And which style of coat to purchase?
No more worries following clothing brands have just launched their finest winter coat collections in Pakistan.
Mango
Looking for a perfect winter coat? Rock the winter season with a nice coat from Mango.
Ethnic
Looking for a long coat brand in Pakistan? Then you are on the right page. Ethnic is the leading female clothing brand in Pakistan that usually offers traditional sort of dresses each season but this year their Western collection is full of the finest coats in chic colors to take your winter wardrobe to the next level.
Have a sneak peek of the ethnic winter coats below.
Sapphire
As we mentioned above maxi or oversized coats are in trend, following this winter coat trend Sapphire like Ethnic has launched their latest winter coat collection that offers long coats for ladies in different colors and styles.  
 See a few of the articles from the collection.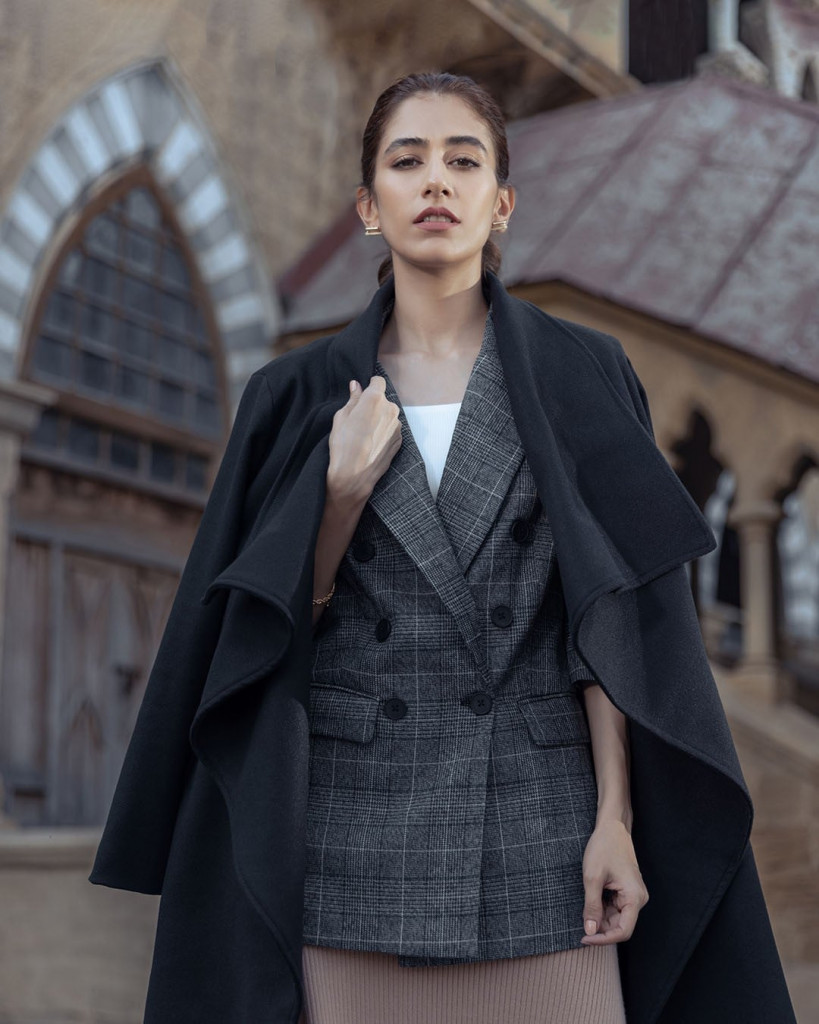 Breakout
Breakout offers a huge range of winter coats in Pakistan each winter season in a myriad of colors, cuts, designs, and styles. If you are looking for a reasonable price winter coat, you can surely find the coat of your choice here.  
Outfitters
Outfitters is another street style clothing brand for girls where you can find a good collection of winter coats in plead and a few other styles along with a wide range of winter jackets.
Limelight
Searching for a reasonably priced yet trendy coat? YES? A limelight winter coat can save your problem. This clothing brand provides a huge collection of coats for ladies and girls at affordable prices to cater to the needs of all ages of women.
Almas
Almas is another affordable ladies clothing brand where you can get the coat of your choice as the brand offers winter coats in different classy colors and styles.