Pakistani Kitchen Cleaning Tips: Fridge Cleaning & Organising Tips
This post features quick fridge cleaning & organising tips that you can use to make your fridge neat and clean. Maintaining a tidy fridge is really a difficult task but you can easily keep your fridge neat if you stick to daily cleaning.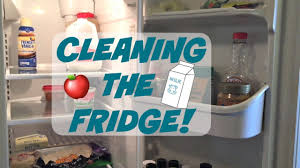 Pro Tip: Keep a fridge cleaning and organising routine to keep all the fridge items organised. You can do it before grocery shopping so that you can exactly know what to buy and and where to place everything after buying.
This is the second part of Pakistani kitchen cleaning tips. Fridge is the most important cleaning area in any kitchen that demand proper attention for keeping it clean and organise all. So take out some time to clean and organise it on daily to keep yourself stress free. Tune in to the first part of Pakistani kitchen cleaning tips to remove kitchen and kitchen bin smell from kitchen.
This post covers;
how to clean fridge easily?
how to remove bad odor from fridge?
fridge organising tips and ideas
Quick Pakistani Fridge Cleaning & Organising Tips
So here go the fridge cleaning tips for those who feel cleaning and organising fridge is daunting task.
1. Fridge Cleaning tips
Let's start with how to which is the best way to clean the fridge in no time. Actually you can do it in three easy steps.
Takeout all the items including all the shelves and drawers from fridge and wash them,  after washing place them somewhere to dry.
Wash the inside of the fridge using any stuff that you use to clean the fridge. I usually use warm water plus dishwashing soap mixture to wash the inside of refrigerator you can use this too but keep in view rinse the it well and dry it using any germ free clean cloth. If you find it hard to remove tough stains mix baking soda with vinegar to form a thick paste and apply on stain for at least 30 minutes, then rub gently and clean it with tidy sponge or clothe.
Now put back all the shelves and drawers back in fridge and put the all items at propers place.
For cleaning the fridge door and outside (except the outside back of fridge) use a mixture of warm water and dishwashing soap, after clean dry the door and outside with dry cloth.
Watch this video for how to clean the fridge properly.
2. Eliminating Fridge Smell
Fridge is the place where we keep raw and cooked food items, spills, rotten food creates bad odour in the refrigerator that can contaminate fresh food kept in the fridge so it is so much important to keep fridge smell free follow the tip below to get rid of fridge smell.
Pro Tip: Fill a bowl with baking soda and place it in the fridge, baking soda is good at absorbing bad smells that lingers in the fridge and keep inside of fridge fresh.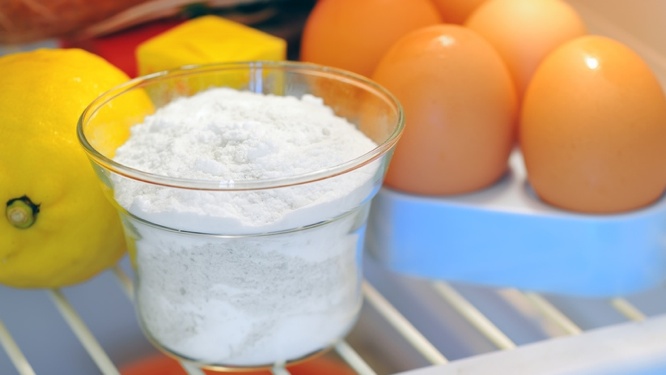 Fridge Organizing Tips
After cleaning it's time to see how we can organize fridge for hustle free daily use. Organising fridge is really a daunting task if you don't do it on daily basis.
Pro Tip

: Spend little time on organizing your fridge it will benefit you in various ways like you will exactly know where is everything and what is finish and what you need to buy.
Use clear plastic containers to store food items like condiment, bottles and cans.
Declutter your fridge every week for example throw food which is spoiled, remove finished jars and bottles and spoiled vegetables.
Divide vegetable drawer in different sections using drawer organiser like shown in the picture. This will help you to save different fruits and vegetables easily.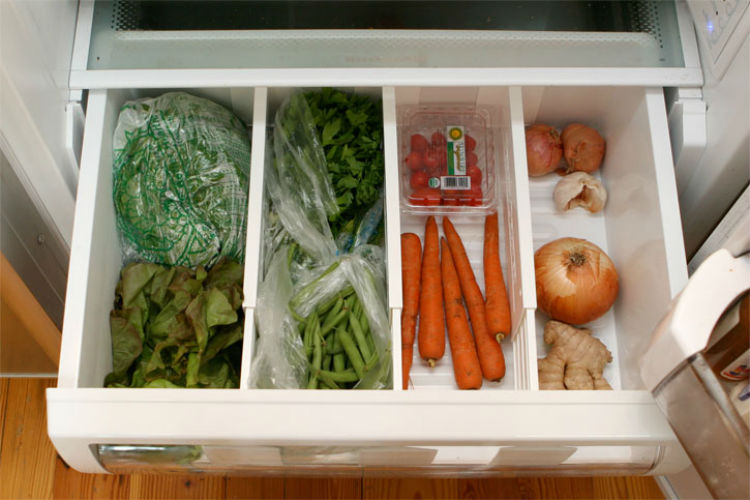 Label different sections of the refrigerator for different food items, believe me it would help because it gives structure for putting things at the right place.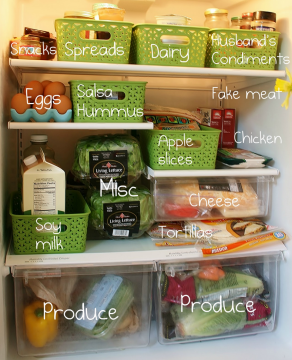 In this article you learned quick and easy ways to clean fridge, how to remove smell from fridge and useful fridge organising tips that might save your precious time and money and make it effortless for you to perform other tasks so pay some attention to organise the most focused area of your kitchen.
Let me know which tips you find useful for cleaning and organising your fridge? via the comment section below so that you can add value to this article.
If you like the post share it with others and follow me on Facebook, Instagram, Twitter, Pinterest and Google Plus because sharing is caring.