Top Designer Bridal Walima Dresses 2017 in Pakistan
As it is wedding season here in Pakistan, accordingly I come up with ne post Top designer Bridal walima dresses 2017 in Pakistan. Wedding in Pakistan usually three day in a row function i.e mehndi night, barat day and walima or reception day. For mehndi dress, brides like to go for traditional dress, for barat day dress brides usually go for heavily embroidered bridal lehenga which is also inspired by traditional craftsmanship and for walima day dress brides try to go for some sought of different dressing rather than mehndi and barat day traditional looks. Since last decade fashion designing industry flourished much that has dramatically changed the wearing style of people across Pakistan though mass media role could not also be denied in this regard because it provided Pakistani designers with opportunity to advertise and sell designer dresses online.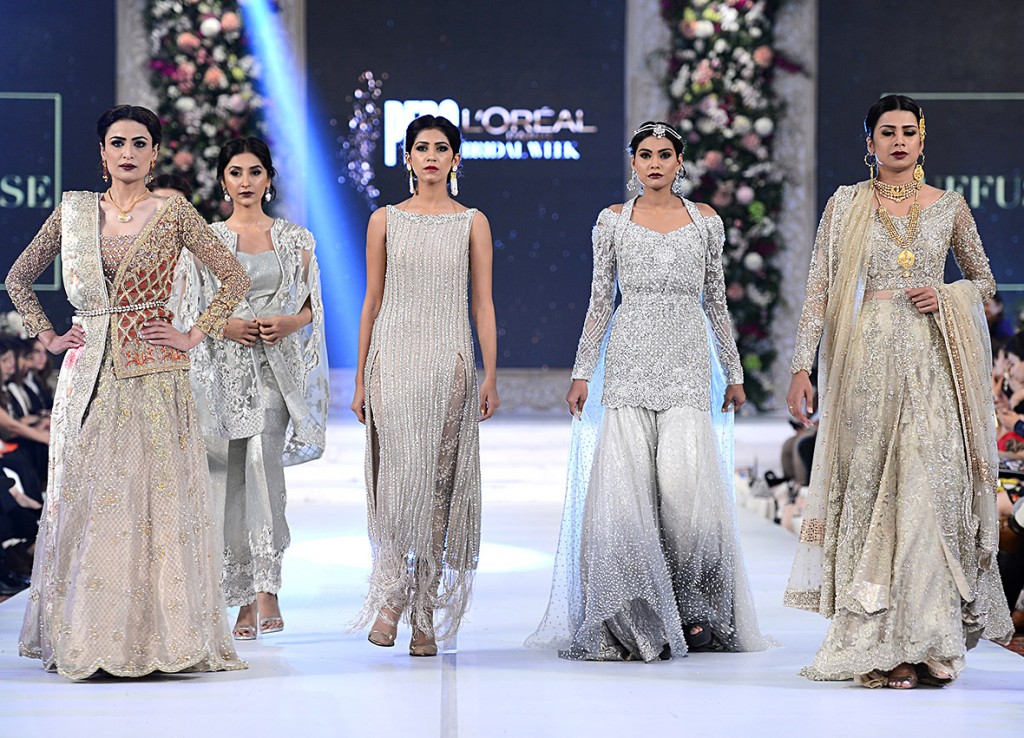 Top Pakistani designer walima dresses 2017 for brides
Selecting the right color for walima dress is really a big task for the bride, but I consider there is an easiest way to decide which color to go for walima. No one better knows other than you. You know better which colors look better on you hence you should go for that color which suits you most, it is not to say that do not follow latest color trends you can take a look on those trendy colors as well. It often observed that brides commonly wear light tones of sky blue, pink peach, off white and beige colors on walima day party. But I would say that going for lighter or pastel colors is not the rule of thumb instead you can go for different tones of grey color or you may also get the idea from the best pictures of bridal walima dresses shared below.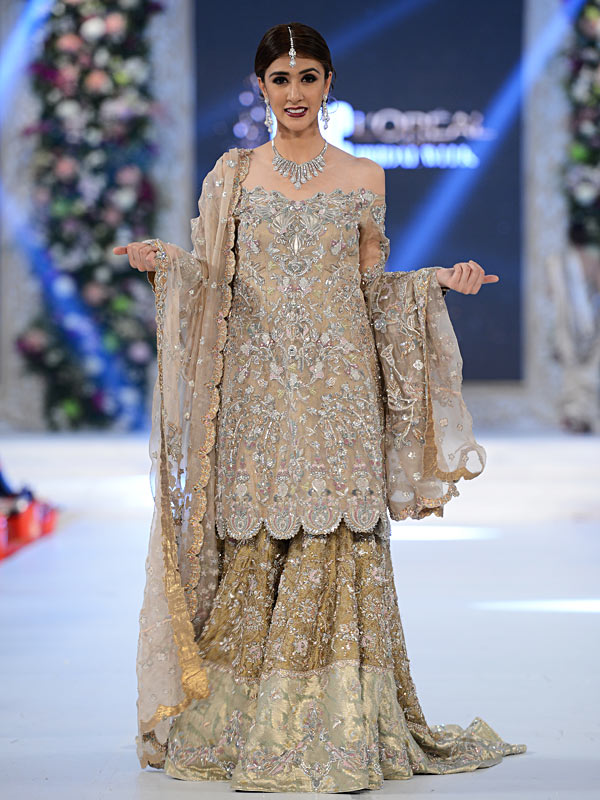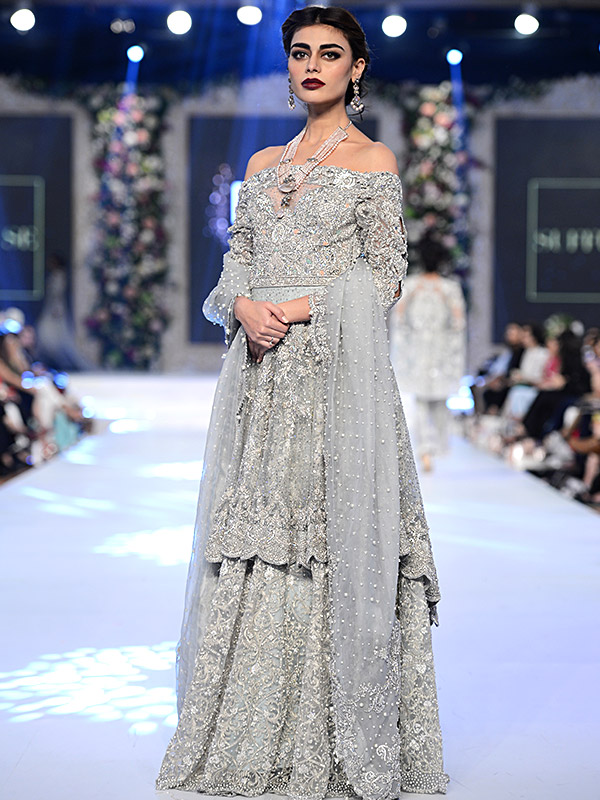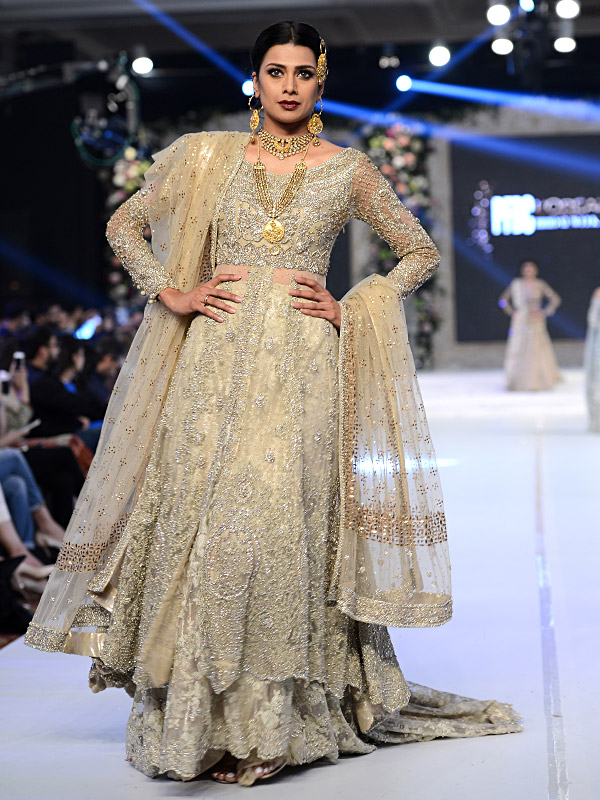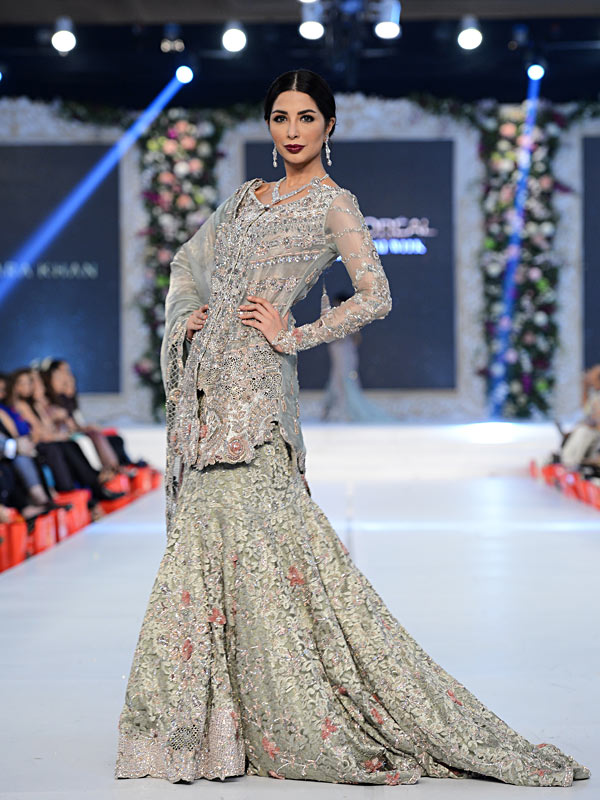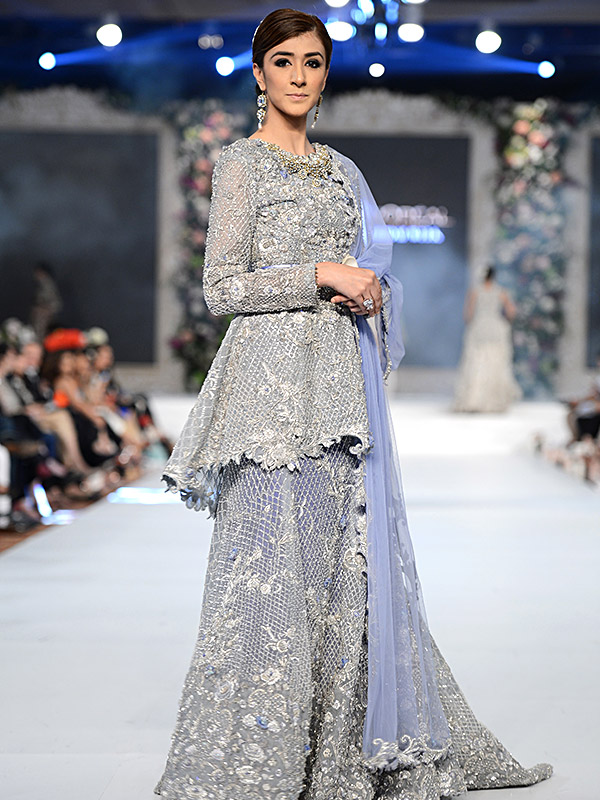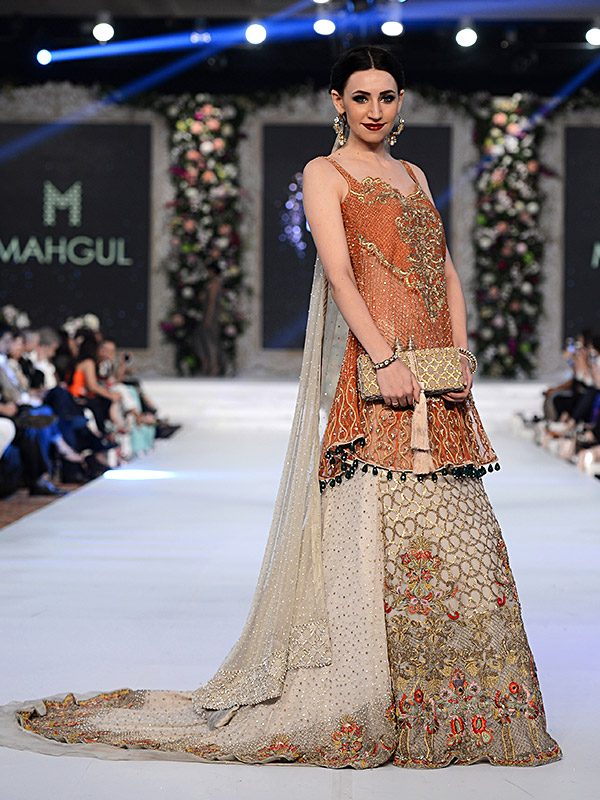 After having decided upon the best color for bridal walima dress now it's turn to ponder upon which style would best suitable for walima day? Again to my mind it you and only you that can better decide which style would look stunning on you because you know your body better than anyone else. For example if you are healthy do not go for dress with flares such as flary frocks, pishwas instead go for straight shirt with bell bottom pants/sharara as this is the latest trend of this season.However, if you are slim you can easily consider other styles like short frock (as in 2017 shirt lengths has been reduced this is another latest fashion trend in Pakistan seen on Pakistan Bridal Week) with bell bottom pants. You can see latest party or wedding wear dress to observe these trends.