100+ Pakistani Bridal Dresses 2021 for Wedding Parties
Are you searching for beautiful Pakistani bridal dresses 2021 for your wedding ceremony? Pakistani wedding dresses seem pure magic and traditionally have significant ceremonial importance. To say however this post features Pakistani wedding dresses in different styles, colors, and fabrics for all the wedding occasions from mayun, mehndi, barat, and walima so tune in to this post to get some serious dose of the latest Pakistani fashion dresses for wedding.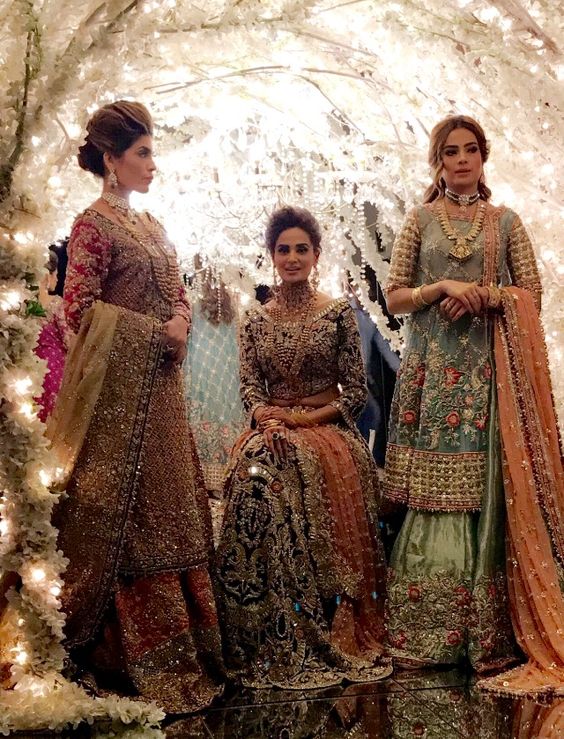 Pro Tip: We all are on a tight budget because money is always a constraint for most people. So If you are selecting wedding dresses for you think of the colors that suit you most and make a list of those colors before going shopping it will save you time and will save you from impulse buying.
Pakistani Bridal Dresses 2021 for Girls
In Pakistan, the wedding season is always on. Brides-to-be and even guests love to wear heavily embroidered attires for long wedding events of Mayon, mehndi ceremony, barat, and walima, and after marriage, the bride and groom have to attend many parties. For all wedding events, girls love to wear high-quality intricate patterned kamdani dresses with traditional touch though glamorous.
Pro Tip: Plan your wedding wardrobe.
This article will provide inspirational ideas about;
Wedding dresses for mehndi
Bridal dresses for barat day
wedding dresses for walima
Bridal dresses for after the wedding parties
Let's talk about the mayun and mehndi dresses first.
1. Bridal Dresses Pakistani for Mehndi Ceremony
Mehndi function is the most lively, musical event of the rest of the wedding events in Pakistan. This function is usually symbolized by a yellow-colored theme and many brides go for yellow attire for mehndi but you can think out of the box when it comes to your mehndi ceremony, I would suggest orange, green, shocking pink, deep purple colors. When it comes to the design and style of a mehndi dress for the bride there are various options that you can actually go for example sharara, gharara with short or long Kurti, frock, Anarkali frock, kameez with churidar pajama.
See below Pakistani wedding dresses pictures for the mehndi function and if you wish for more mehndi dresses must check this post for more dress pictures bridal mehndi dresses.
My blog is for all of you and my purpose is to share fashion, style, and beauty with the intention for all of us therefore I offer useful dress guides that could help you in your wedding planning.
Pro Tip: Try different colors and styles before actually purchasing a mehndi dress and ask from family members and friends which color and style suits you most and buy the attire accordingly.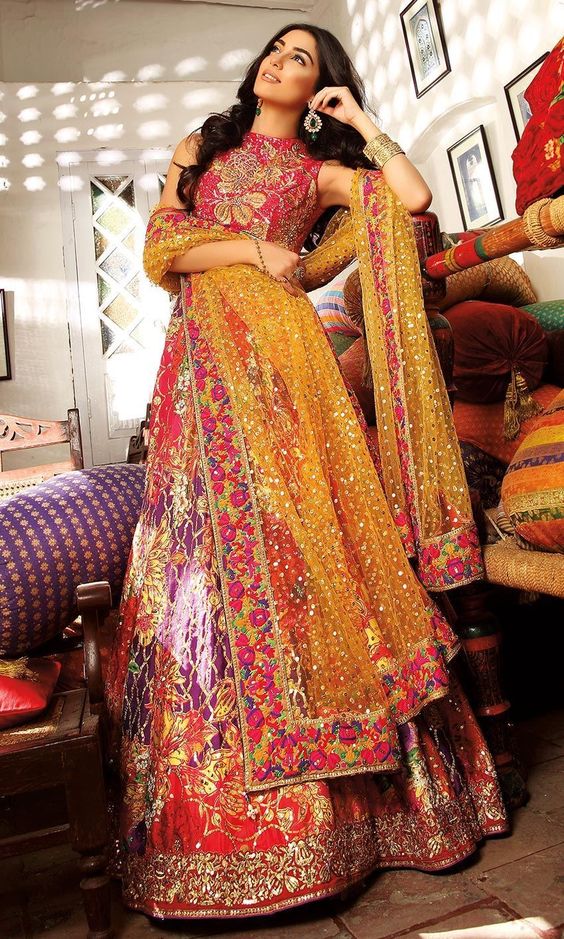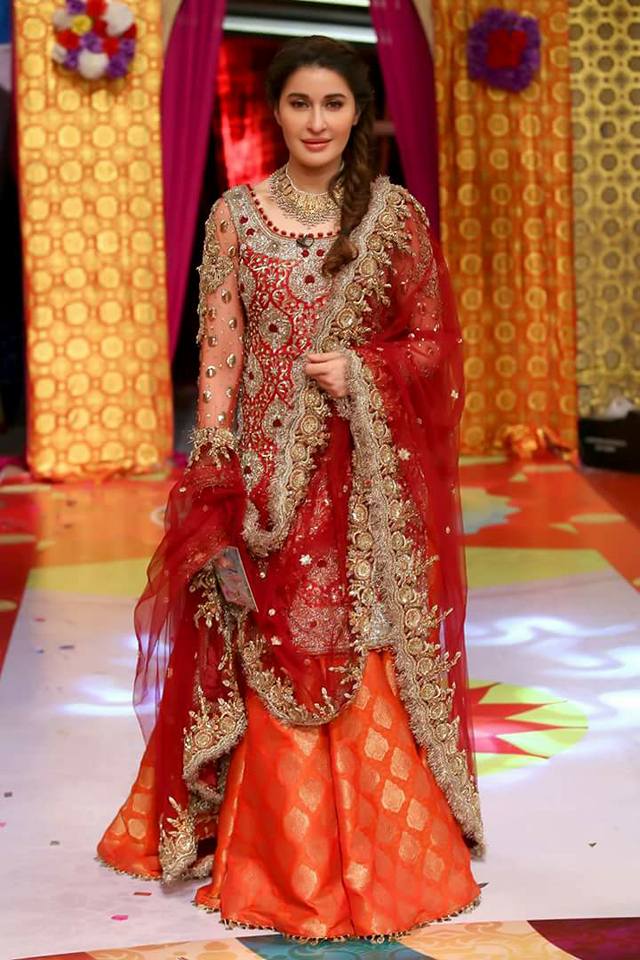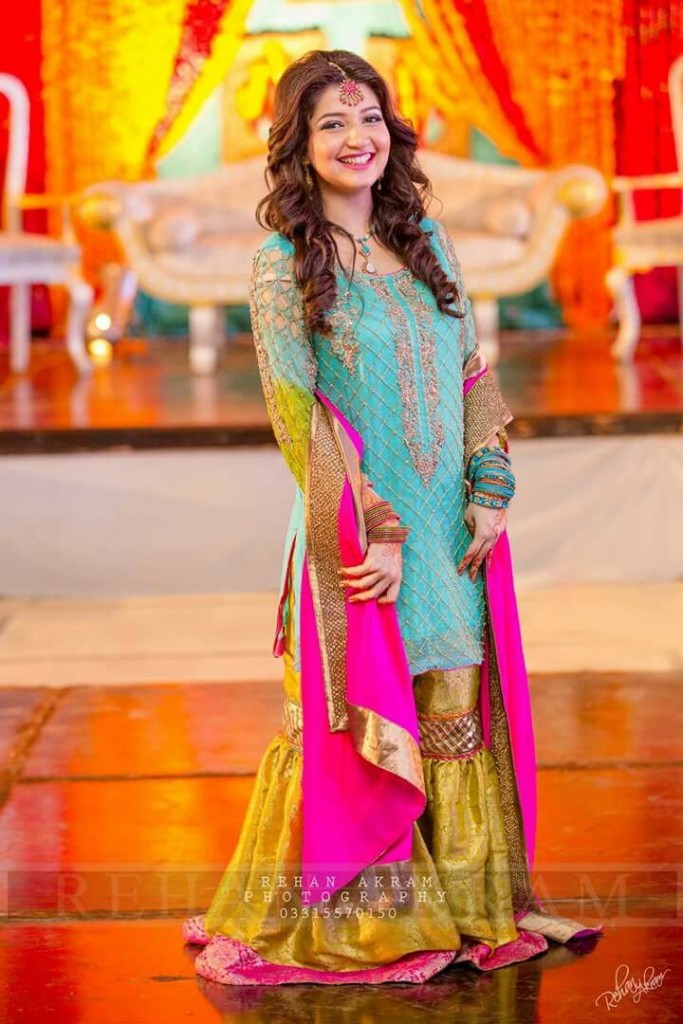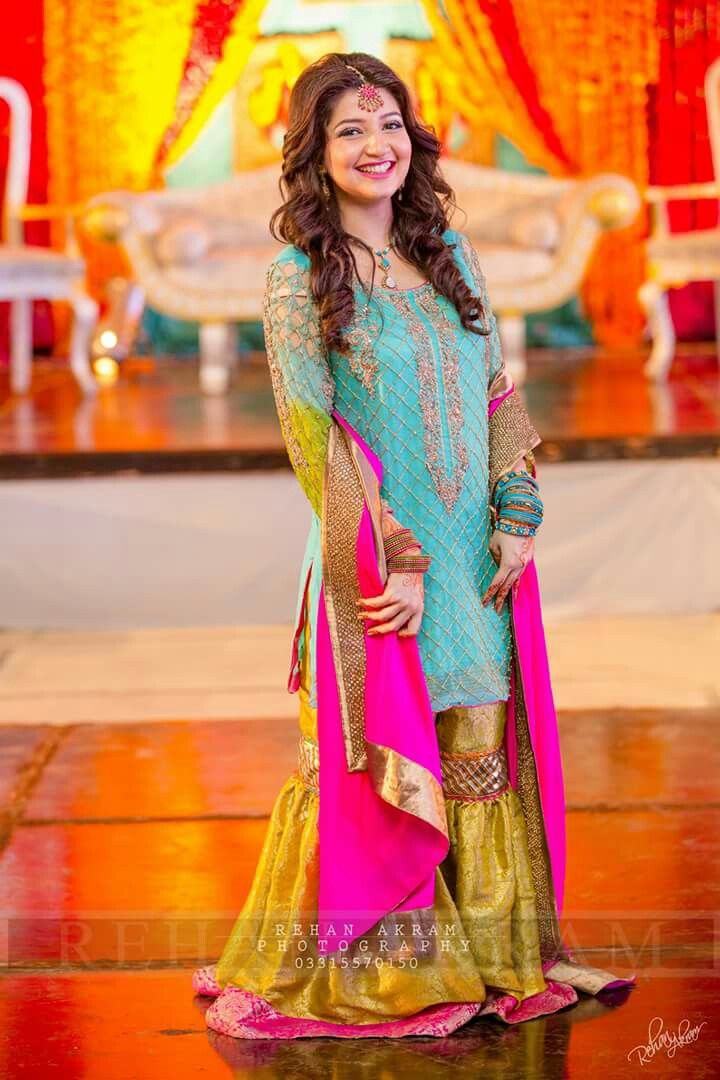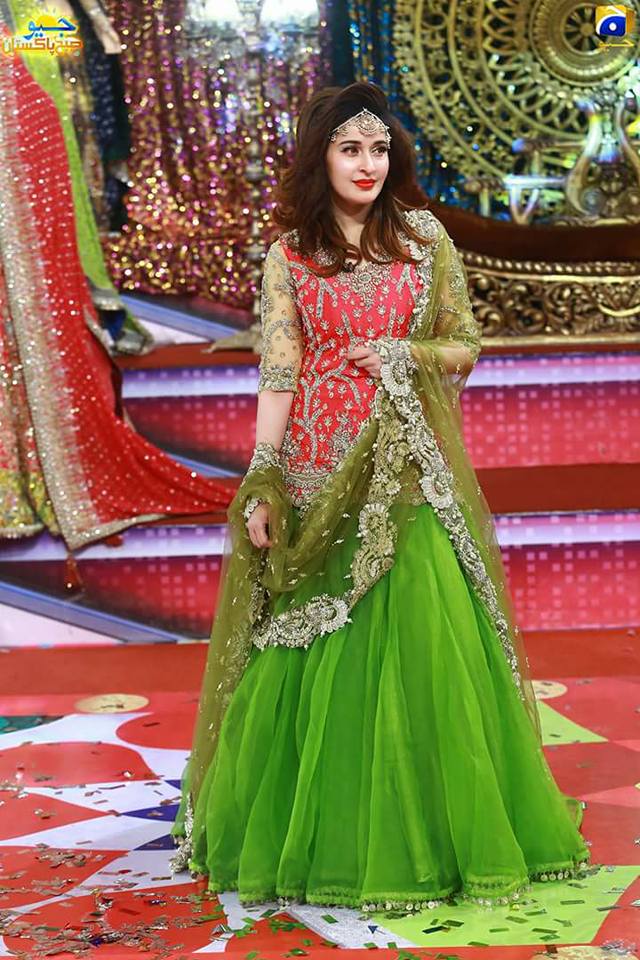 Now comes to the barat day bridal dress;
Pakistani Bridal Lehnga Designs
These days you can go for various styles, cuts, and fabrics for bridal dresses like lehenga choli, peplum with lehnga, Anarkali frock with lehenga, long trail frock with exquisite embroidery, the, etc choice is yours depending on what suits you most. For more wedding dresses for barat day tune in to this link where you can see bridal lehnga designs.
Before purchasing a bridal dress for barat day follow the tip given above.
Pro Tip: Selecting a color for barat day is really stressful, the key for selecting the best color is how you want to look traditional or modern or traditional yet modern. Answering this question will definitely help you in color selection. If you want to achieve a traditional look go for red, maroon, or deep hues but with a stylish cut, this will give you a royal look. And if you are going for pastel colors with heavy embroidery it will give you luxury look. In my view, both looks are great the main key is what suits you most.
Hey if you are looking for your barat dress why not have look at groom sherwani designs so you can also help him to plan his wedding attires.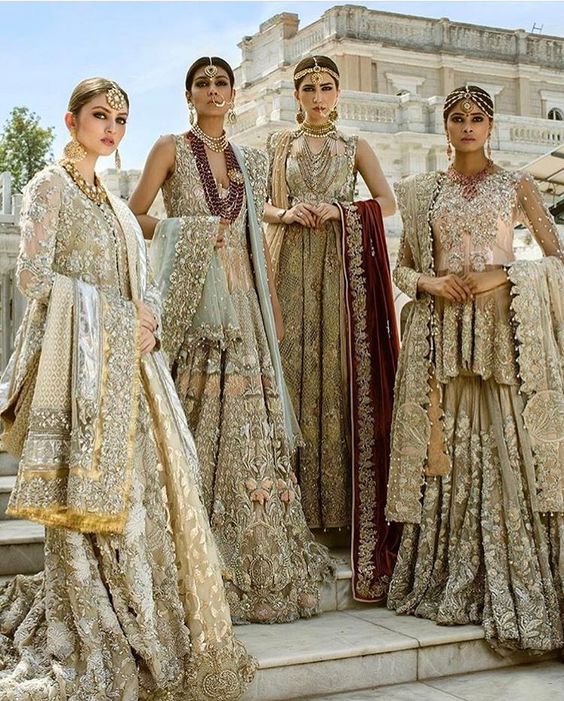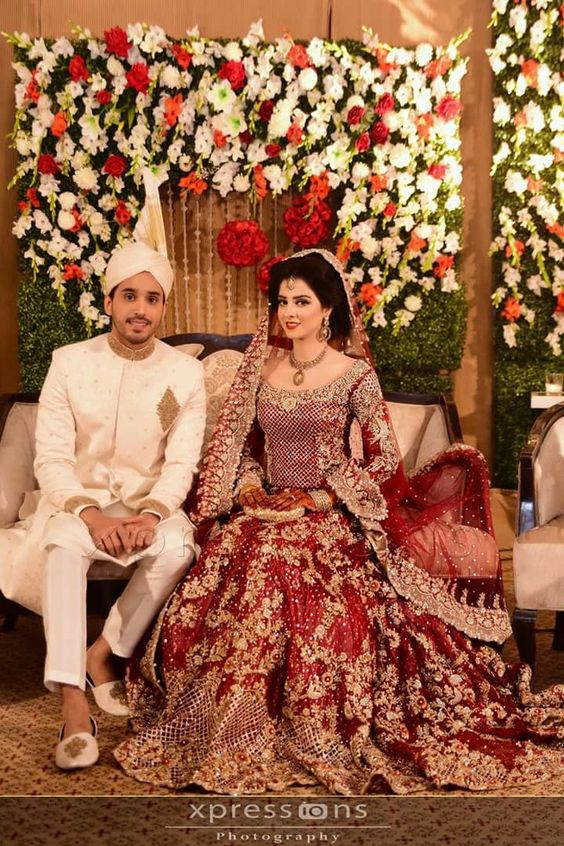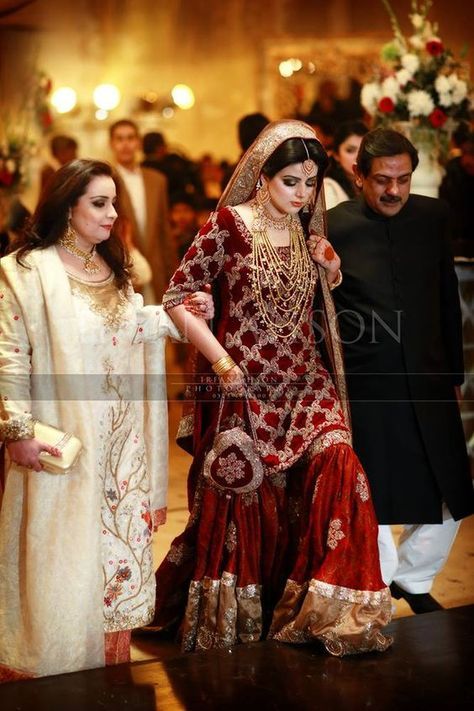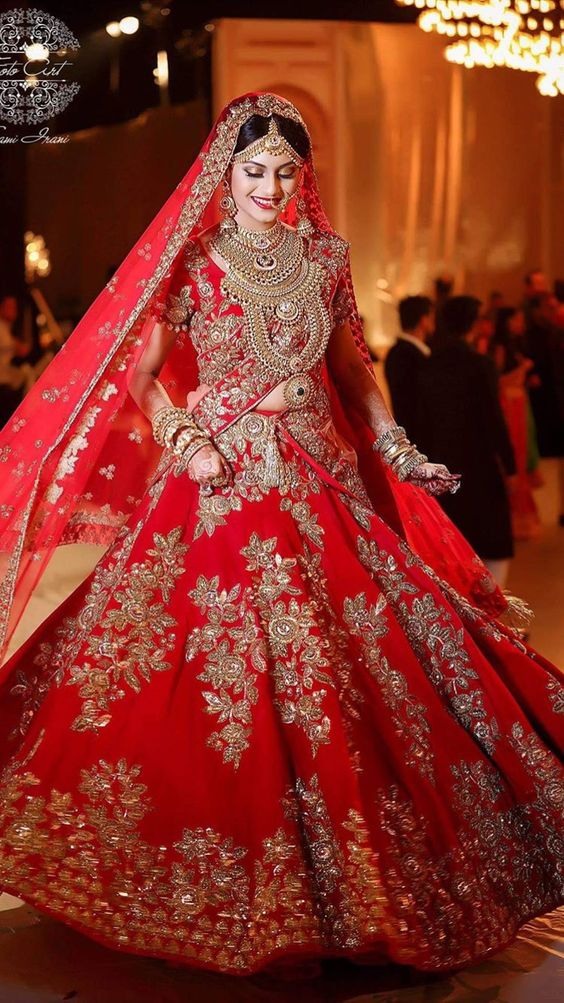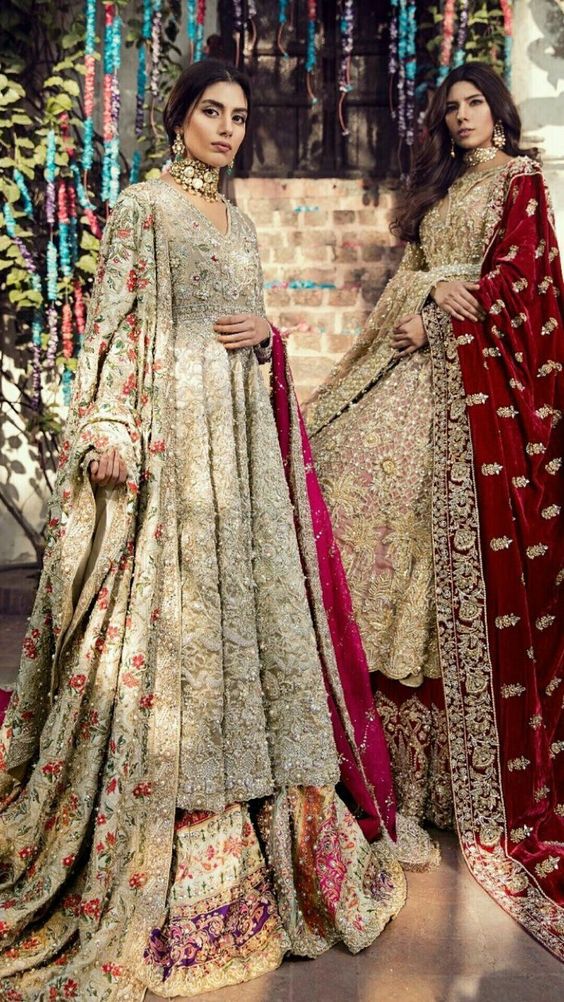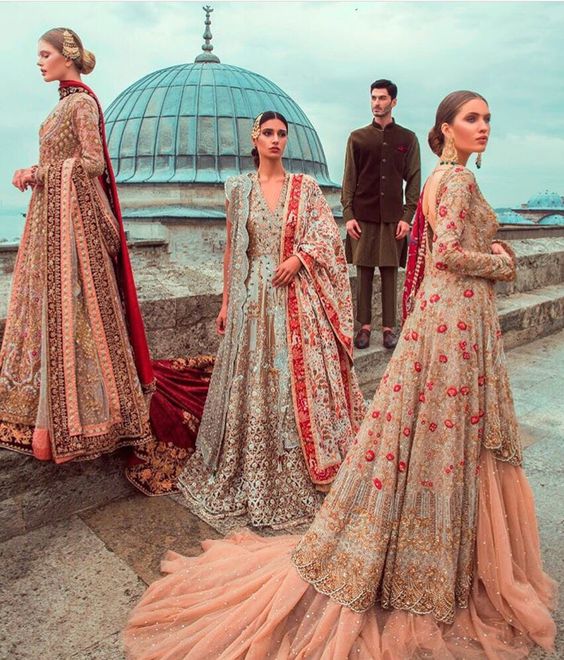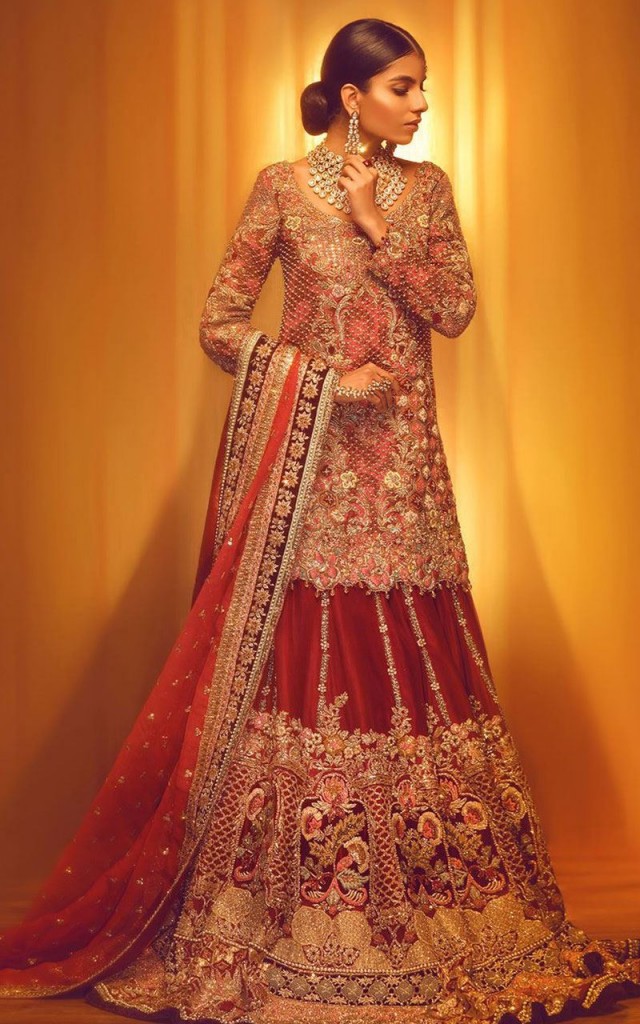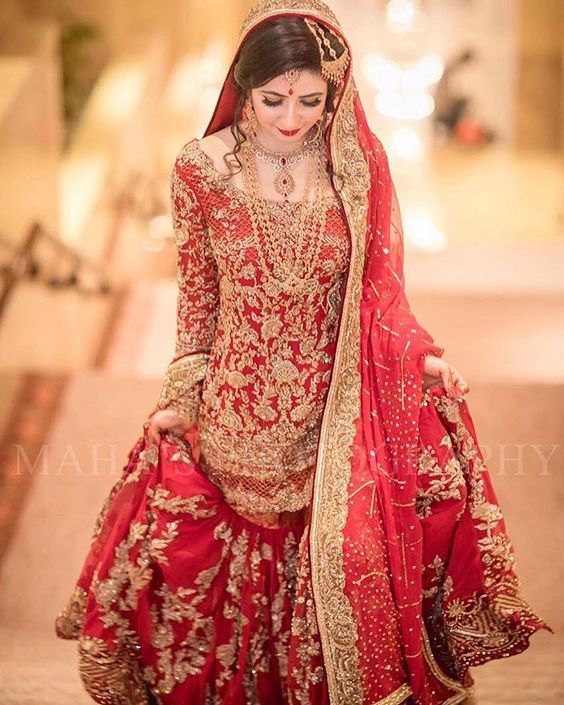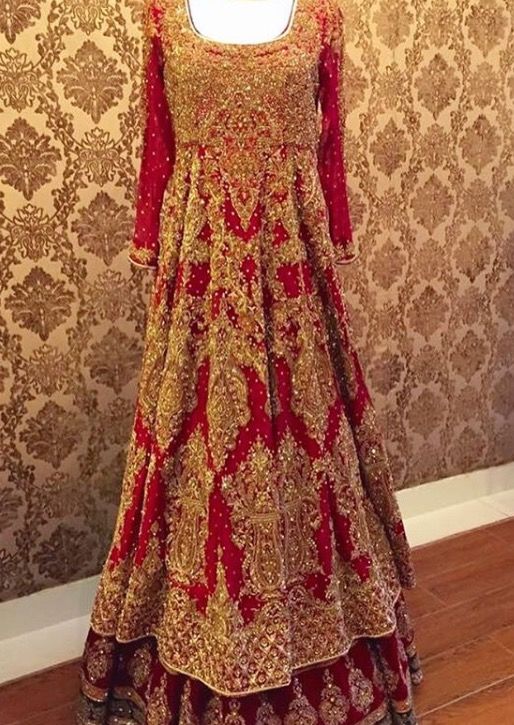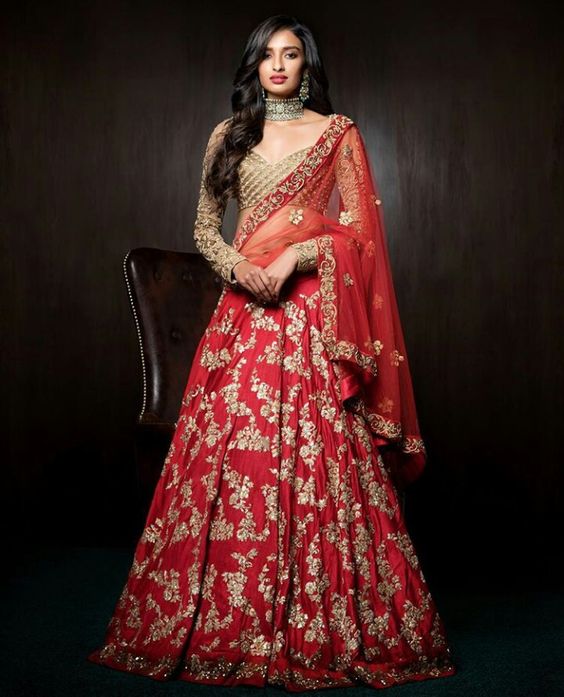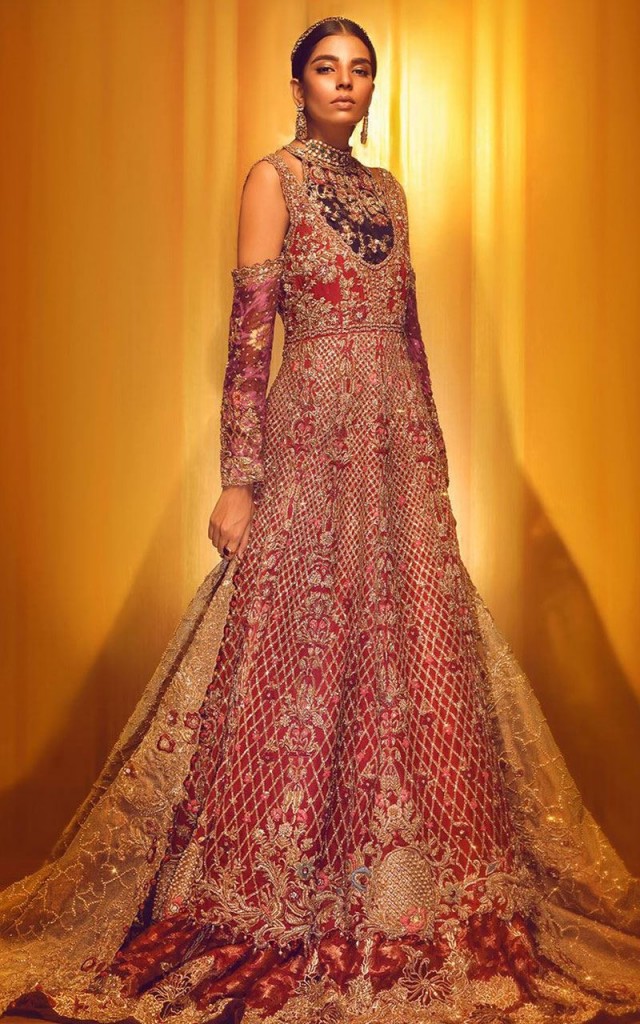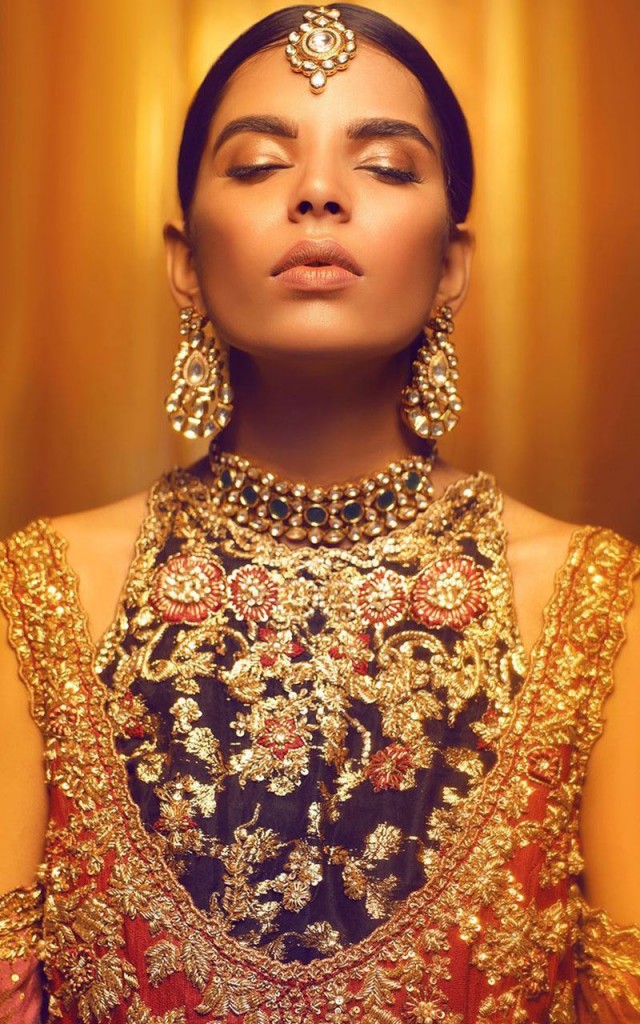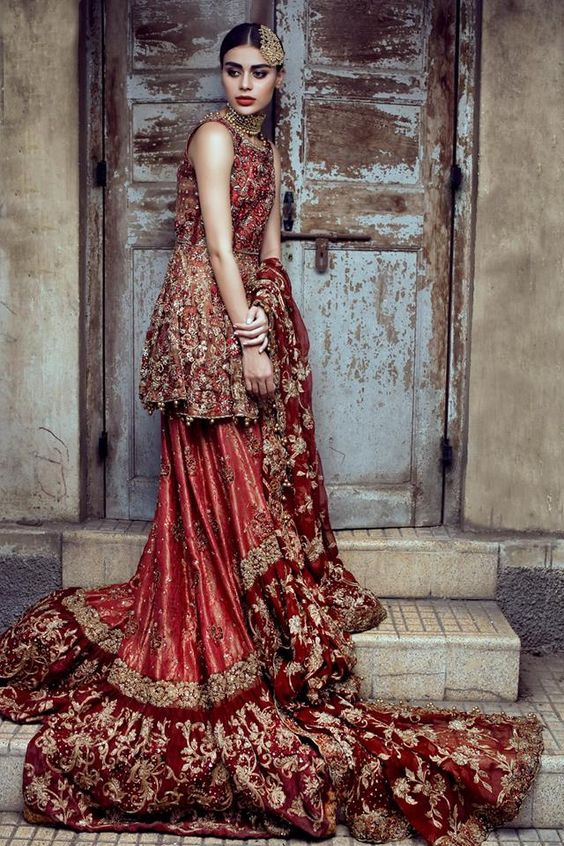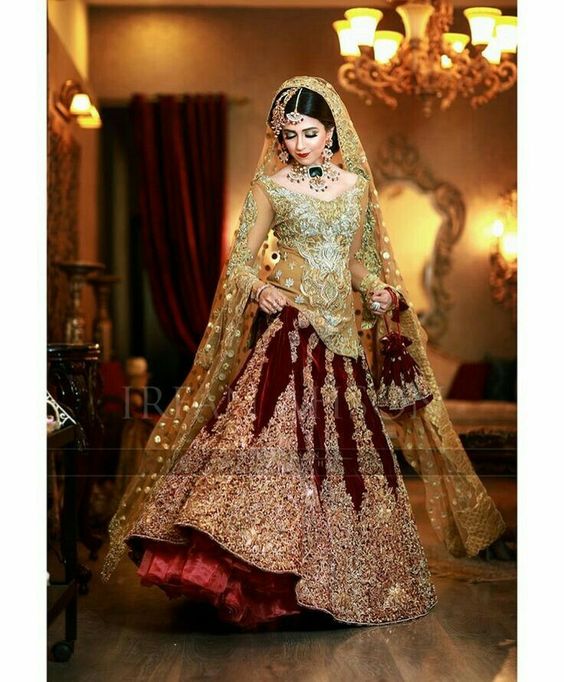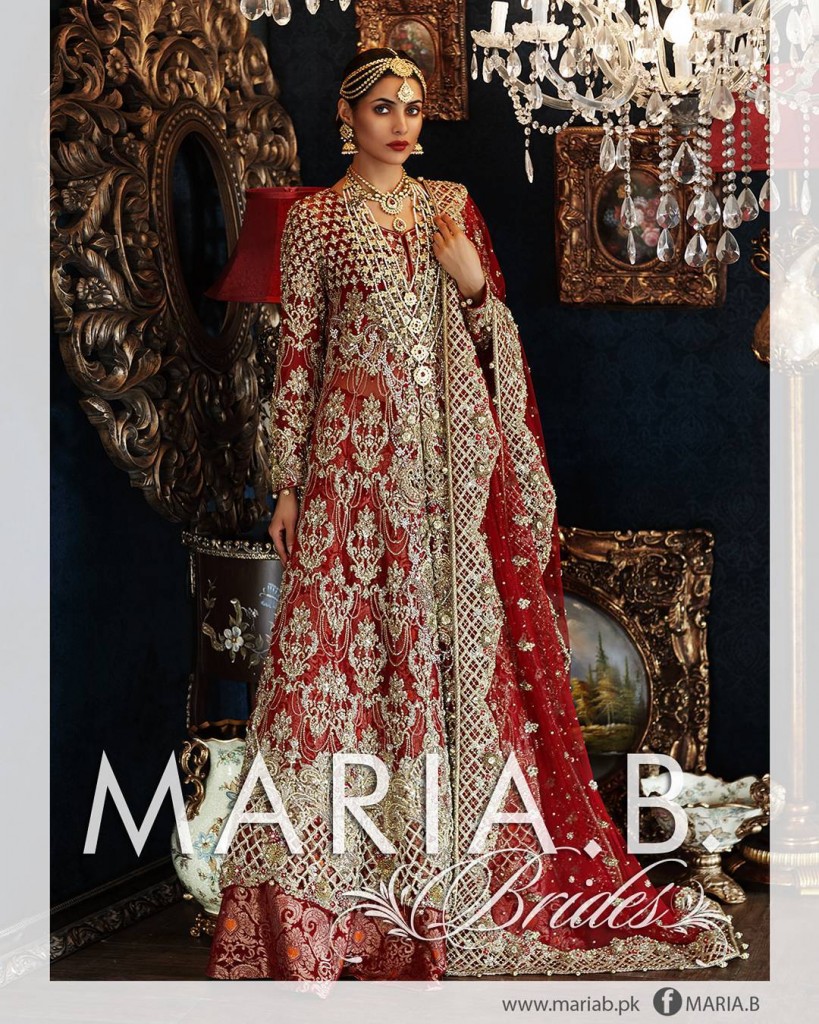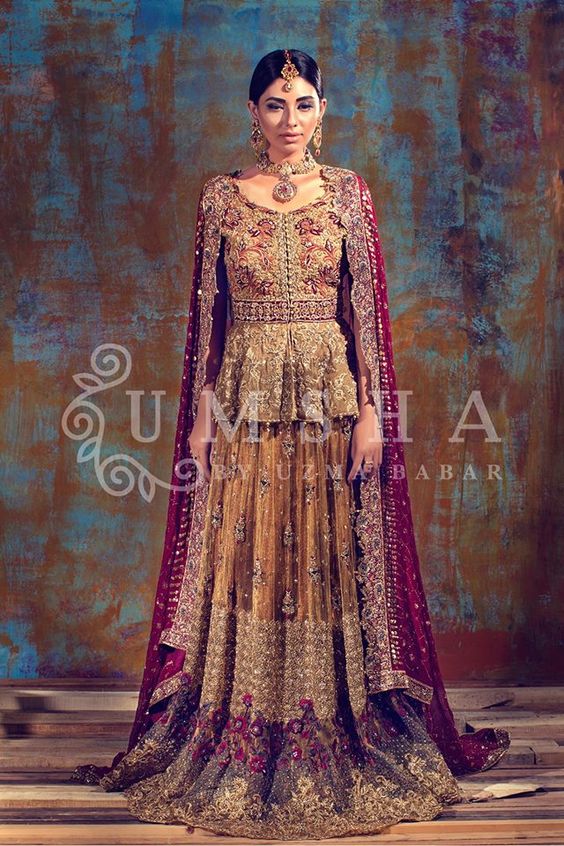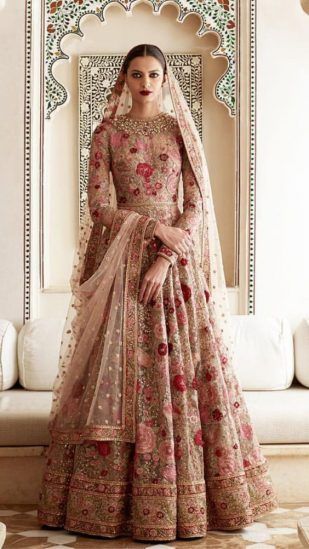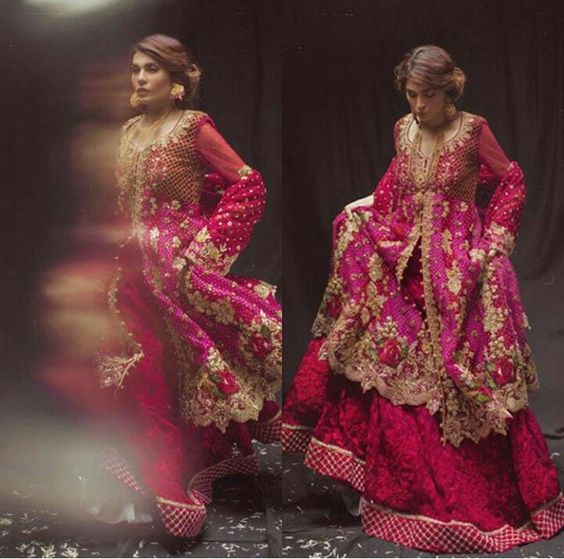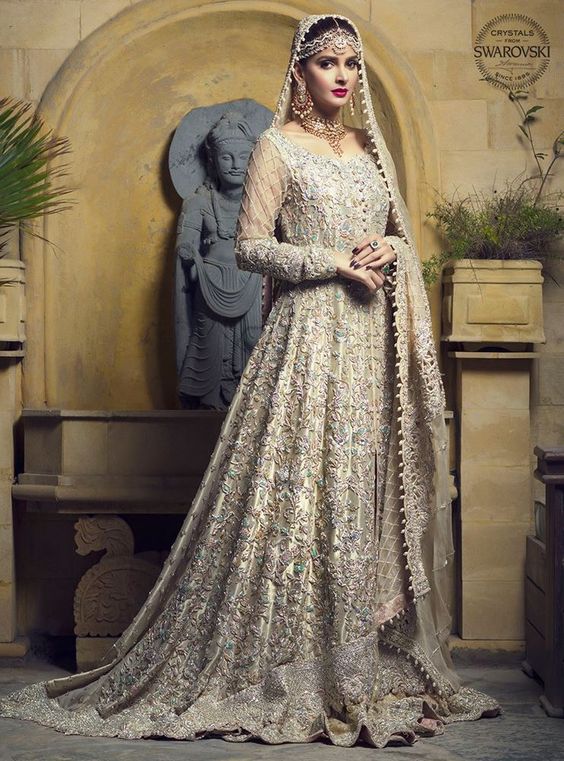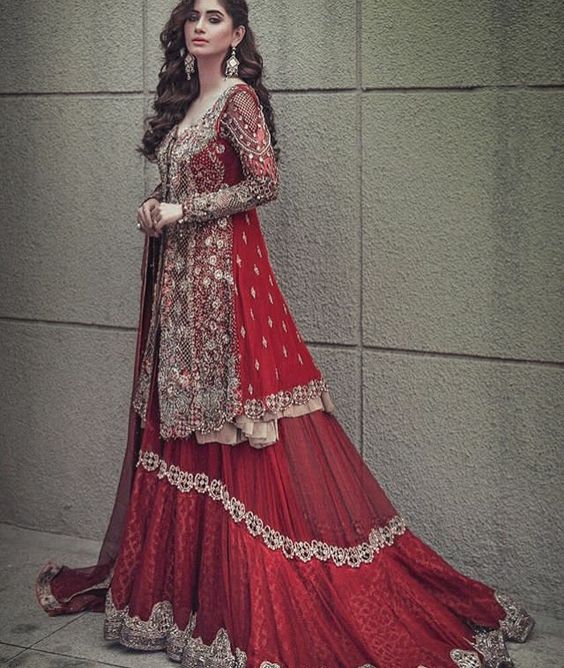 Now it's time to talk about walima day bridal dress.
Pakistani Bridal Dresses for Walima
Walima day bride always looks different from the barat day because make and attire are different. I would suggest don't compromise on walima dress and makeup because this day is equally important as it is your reception. Find below wedding dresses for walima pictures and for more walima outfits tune in to this post bridal walima dresses.
Pro Tip: Try your walima dress color and style before the actual big day. Trying your walima outfit before will give you a sense of satisfaction. And for the makeover, I would suggest you to must check out bridal makeup ideas.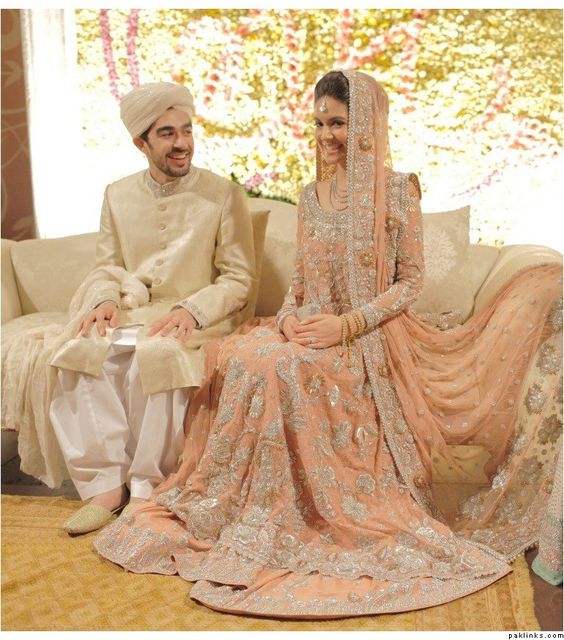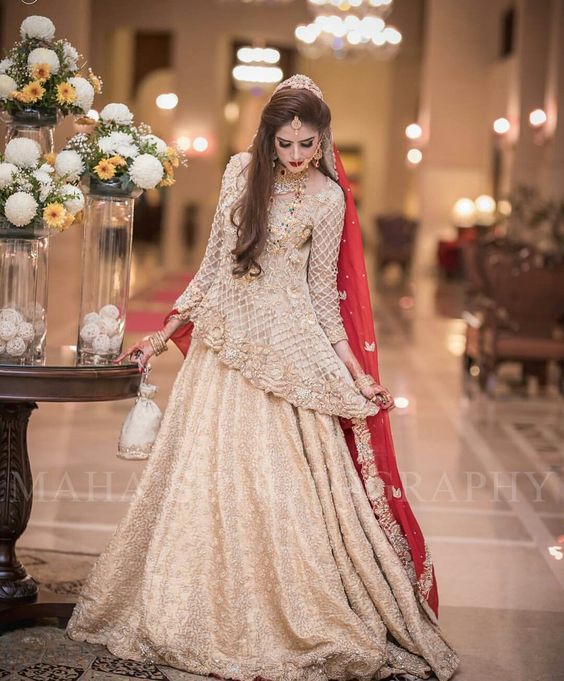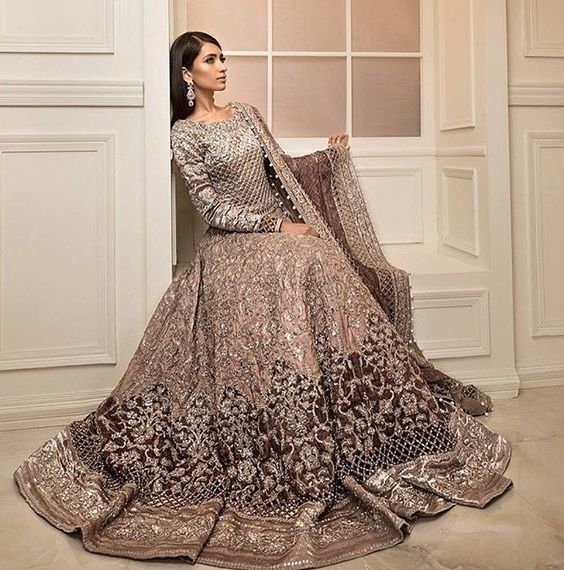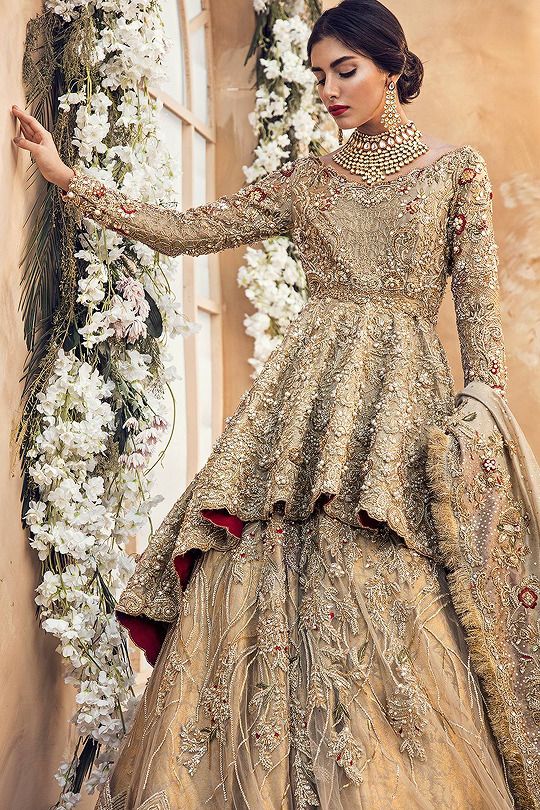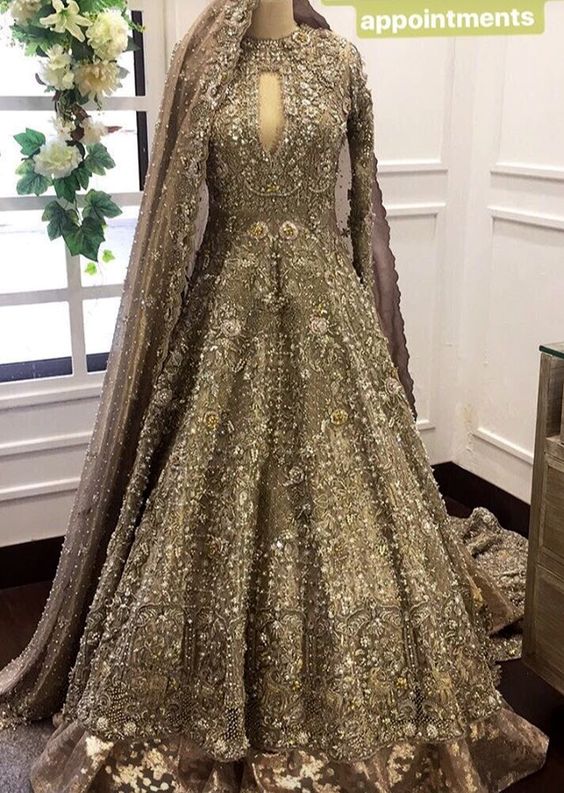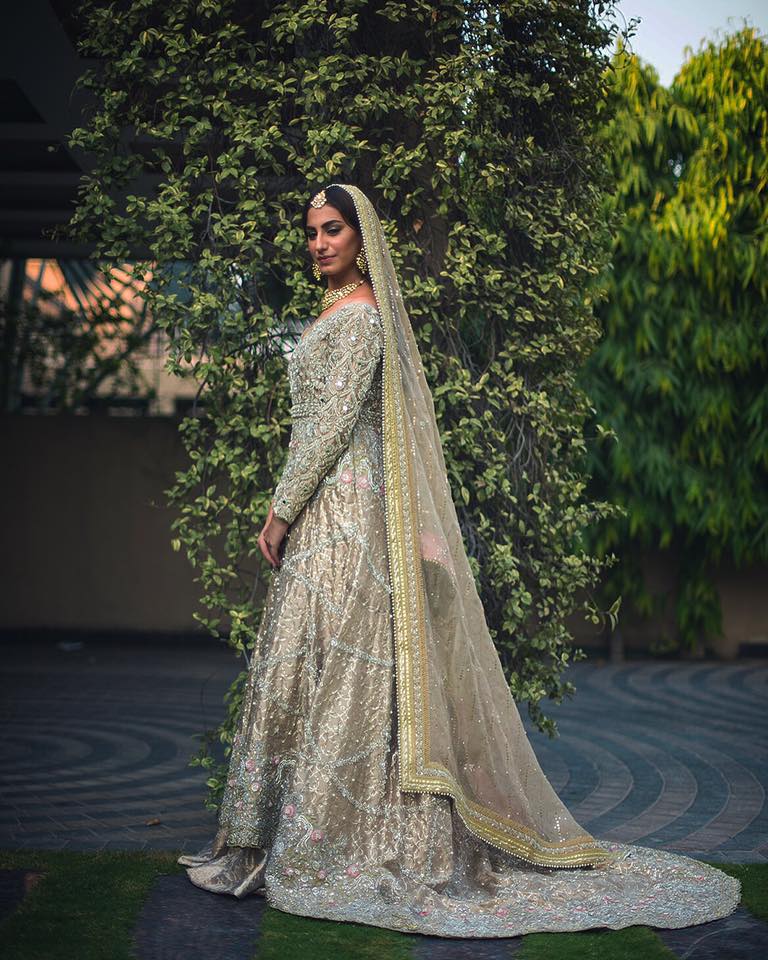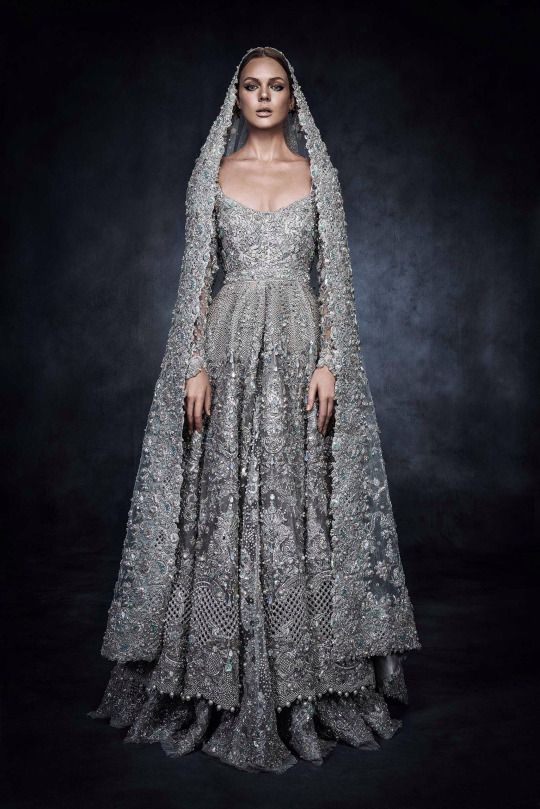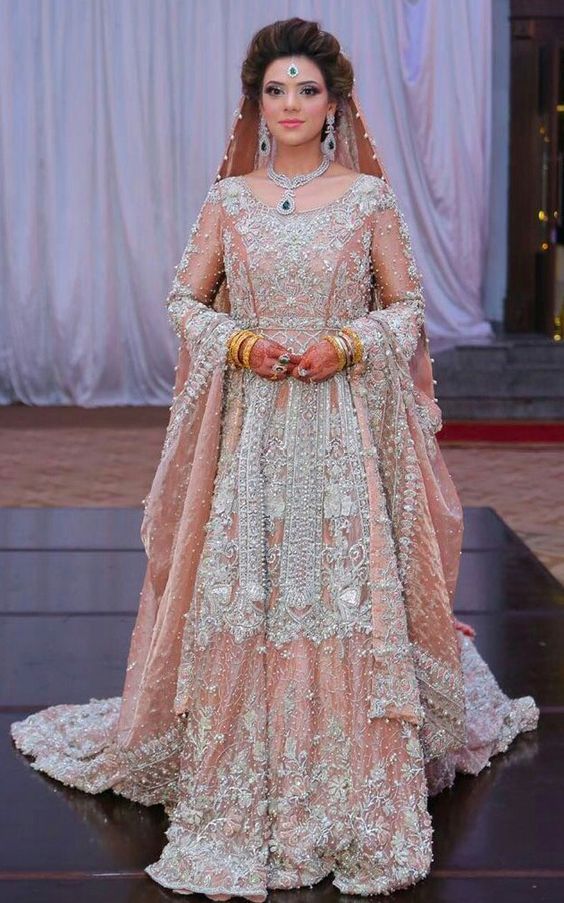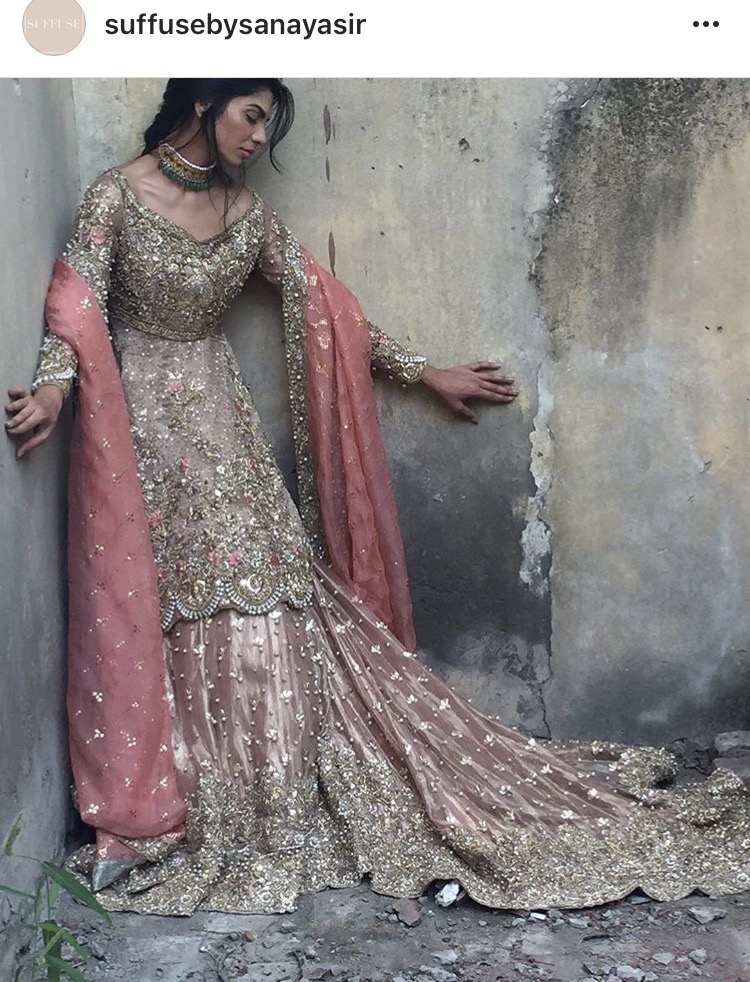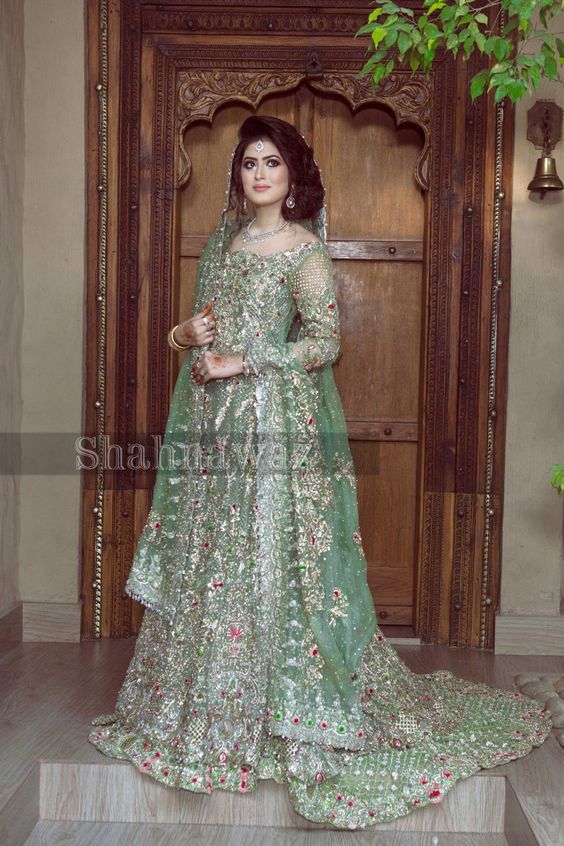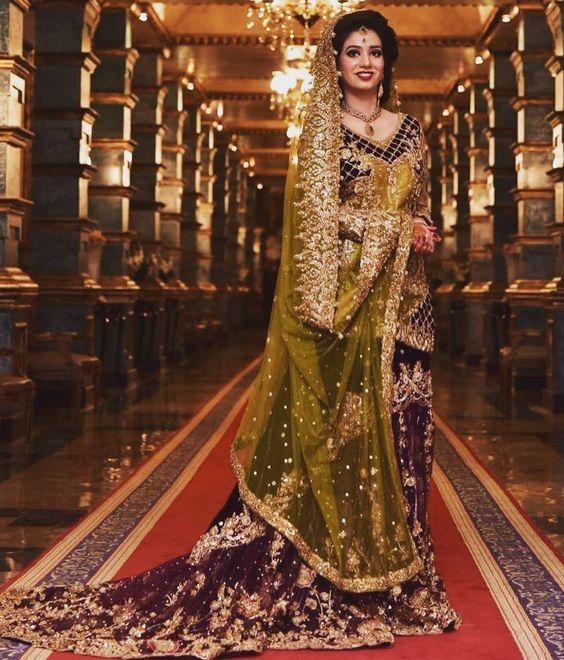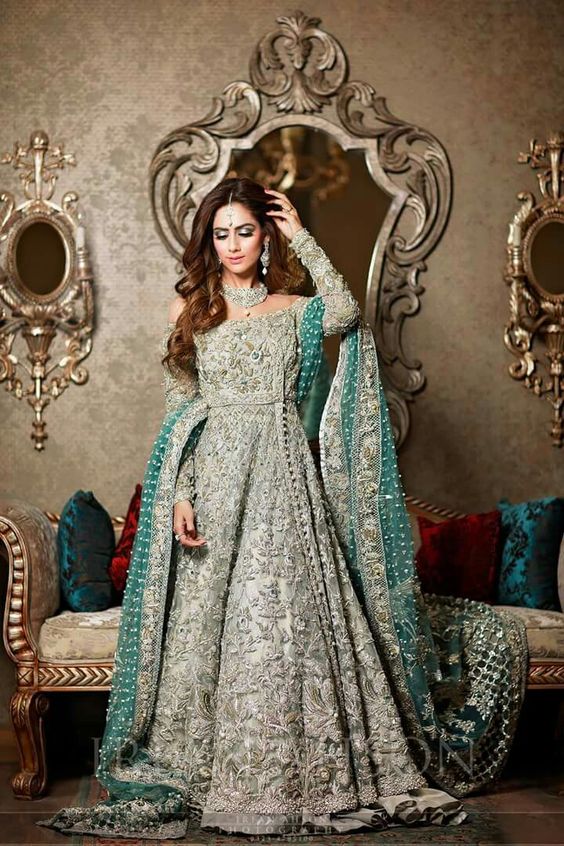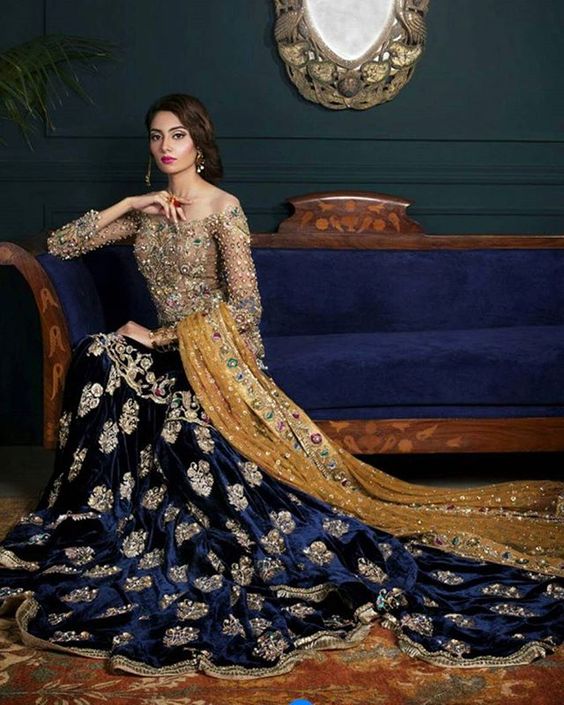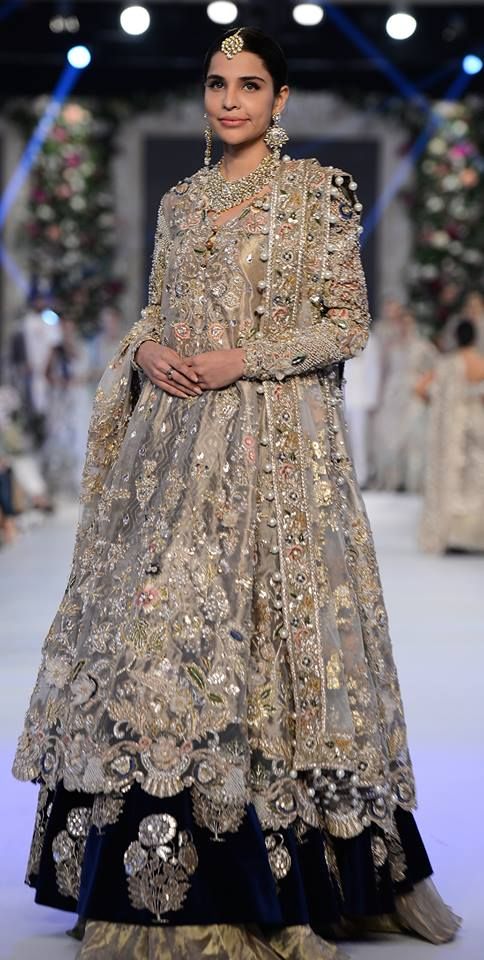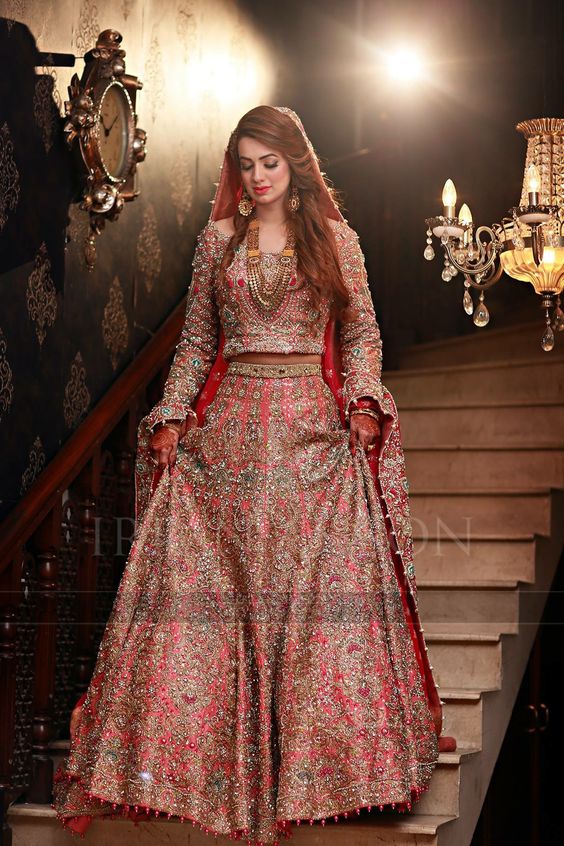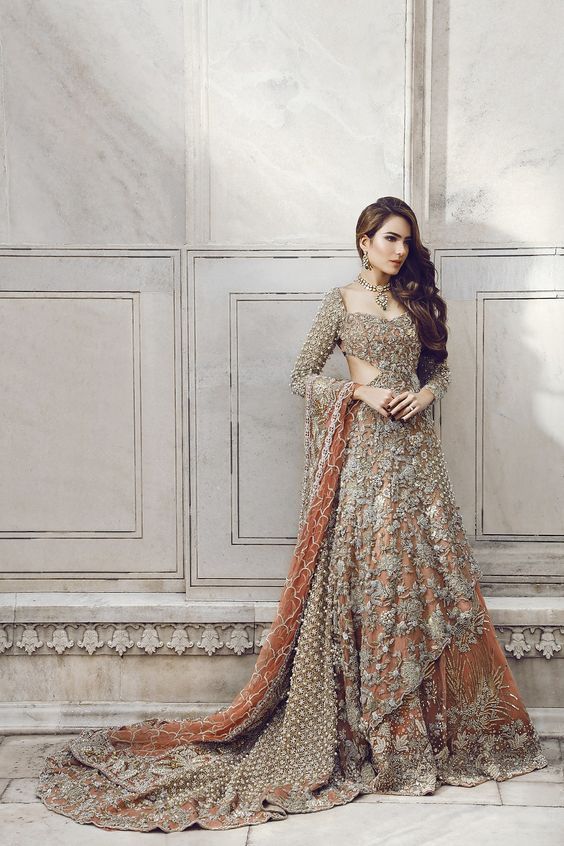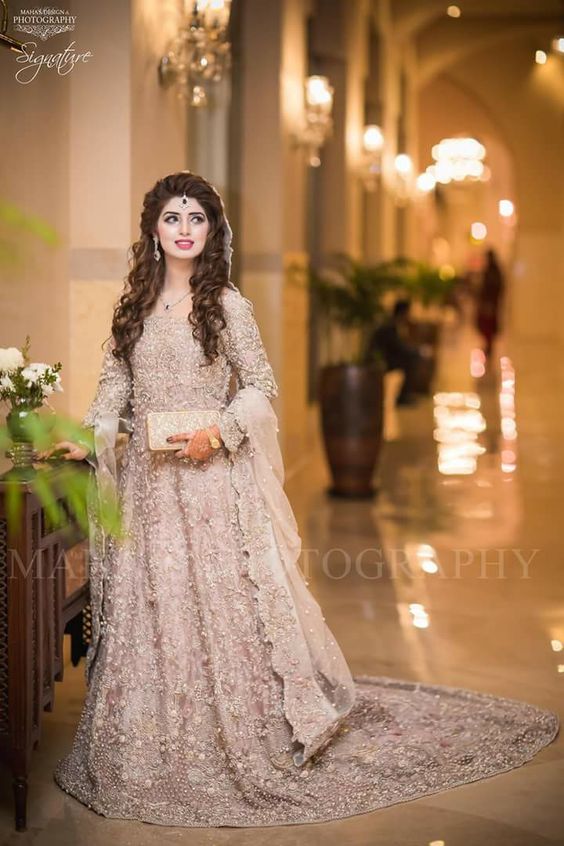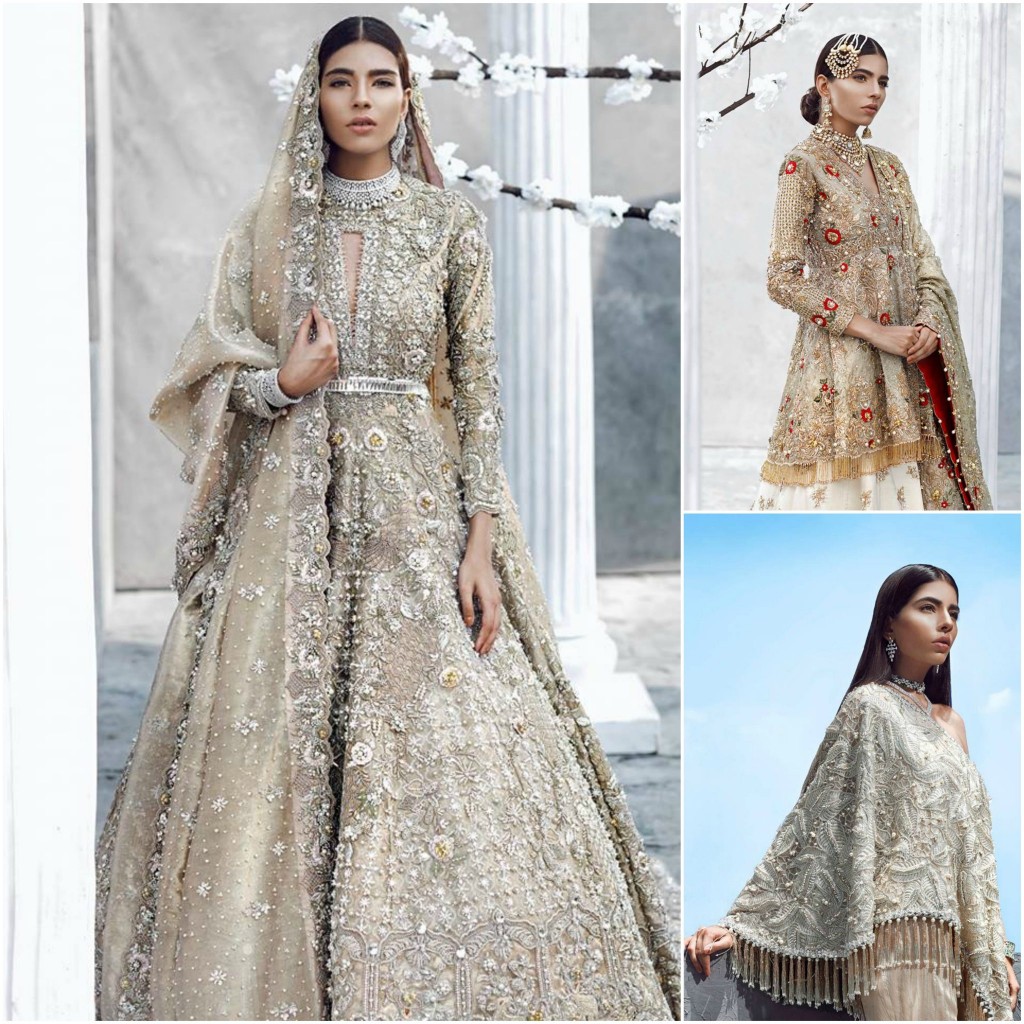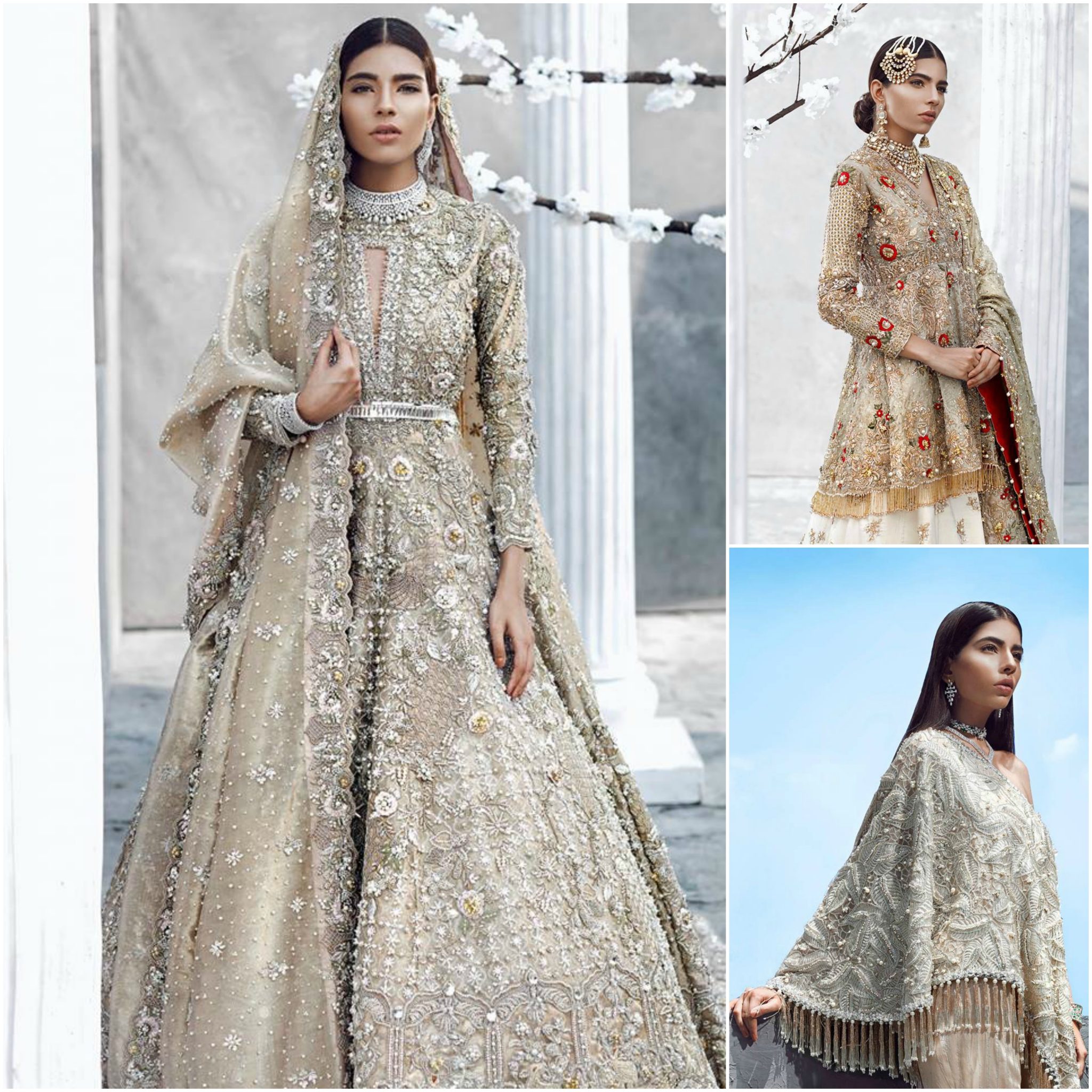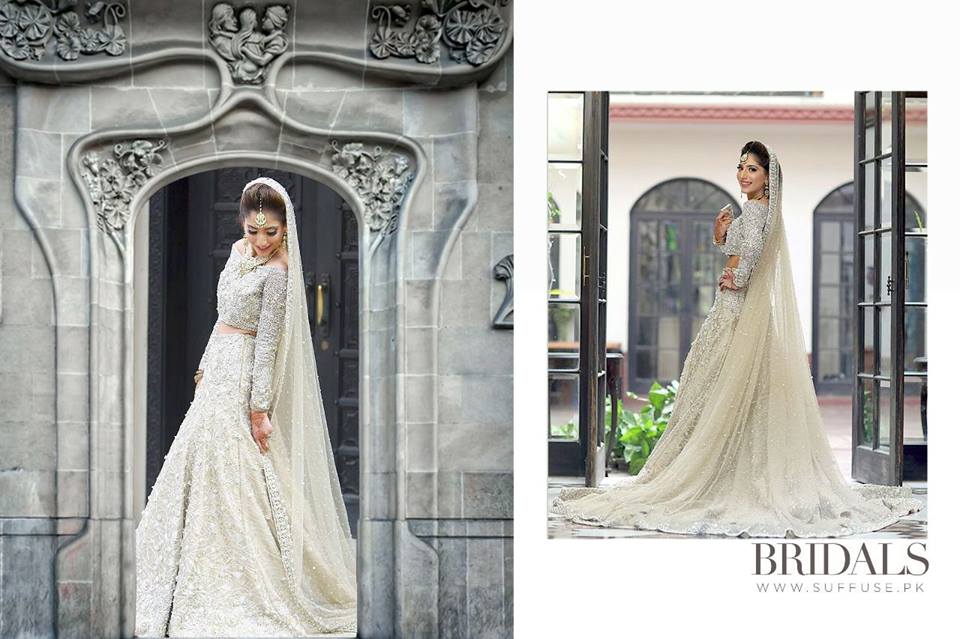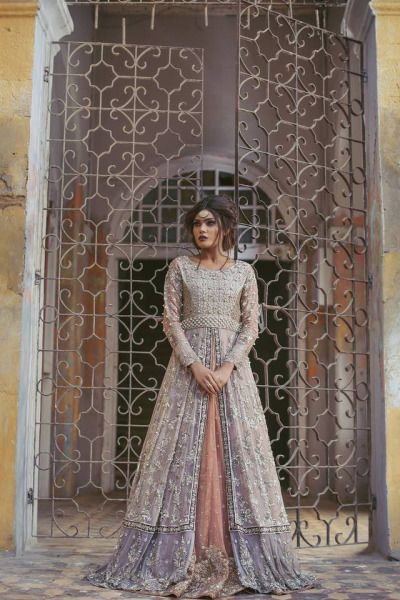 4. Pakistani Bridal Outfits for Parties
Till here we have done with mehndi, barat and walima so now its turn to explore attires for after the marriage parties. Attending lunch, dinners or parties arranged by the couple's relatives and friends is a must so why not decide before what to wear on those days because many of the new relatives would see you for the first time. I am sure here my tip number one is surely going to help if you read that carefully in case you missed don't worry read it again it will save your time and money. Explore below wedding dresses for parties.
Pro Tip: Must have one or two saree in your wedding wardrobe to look chic.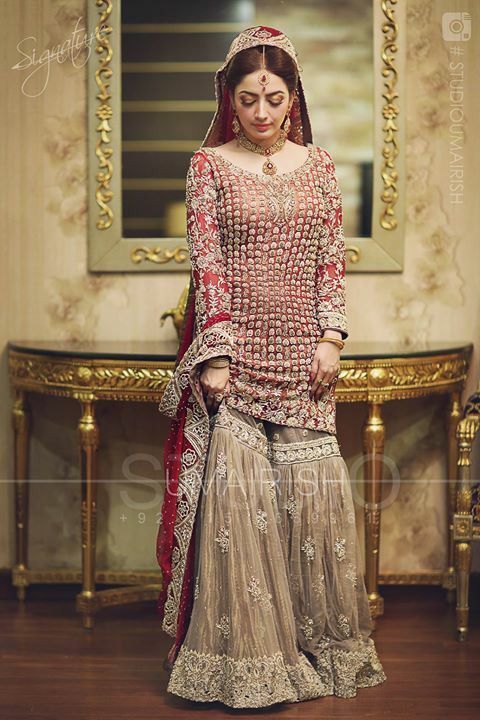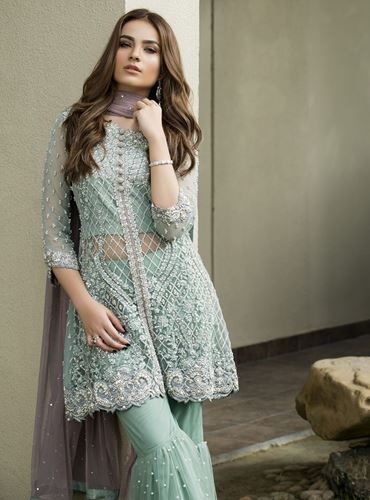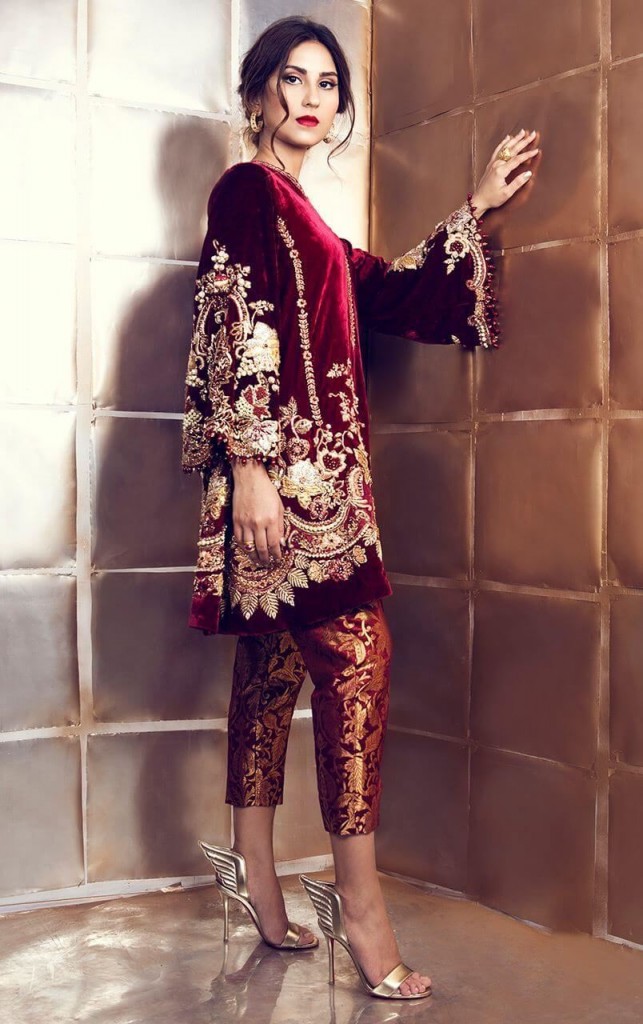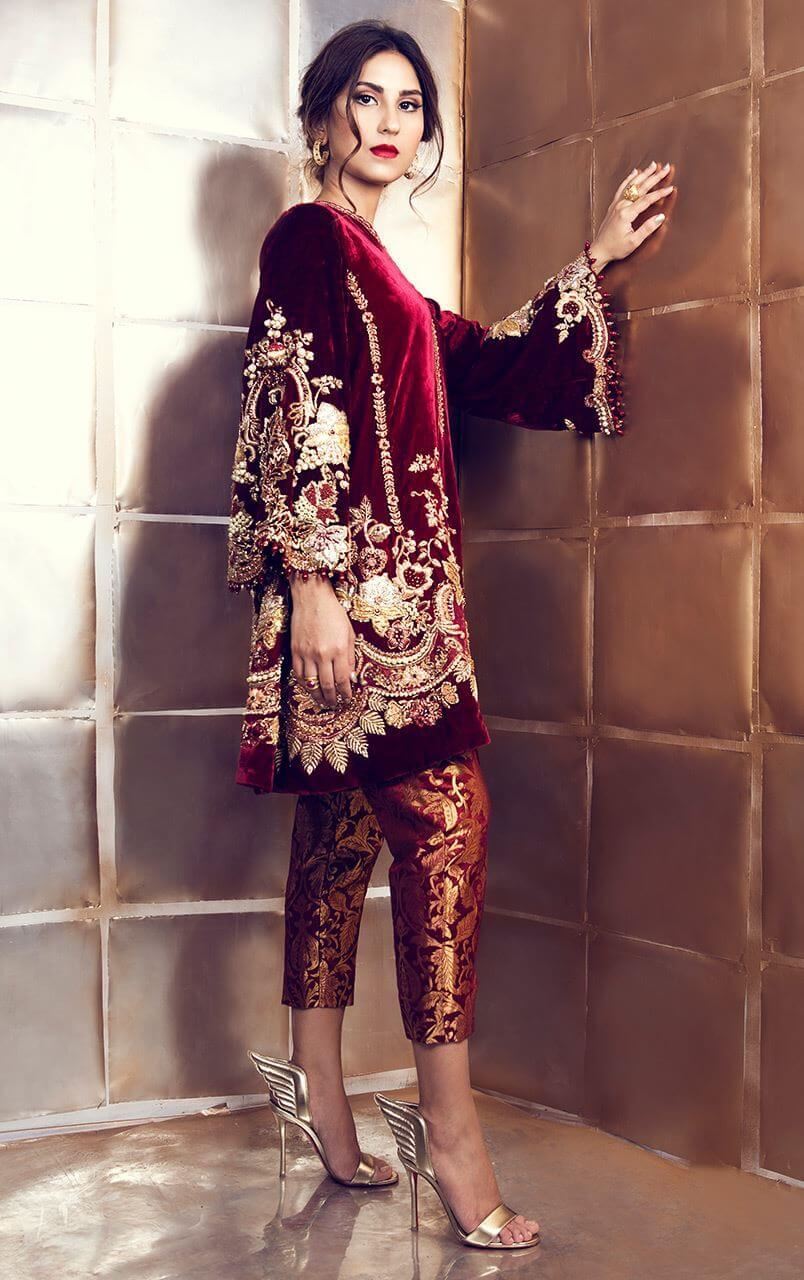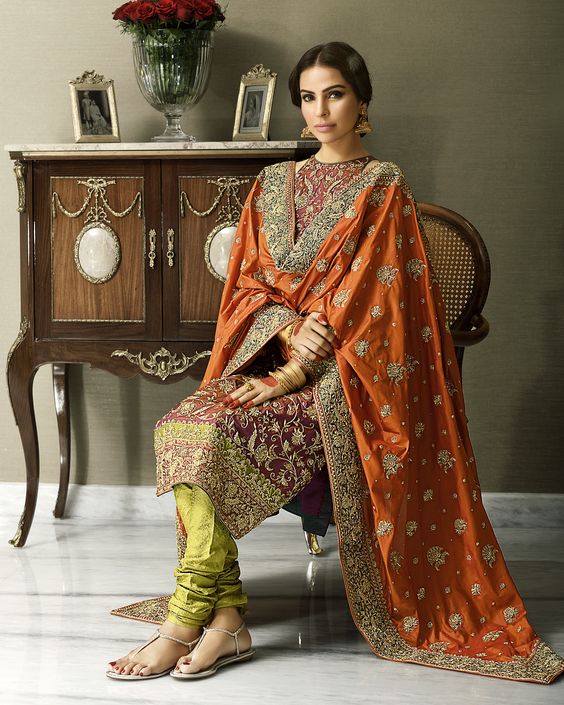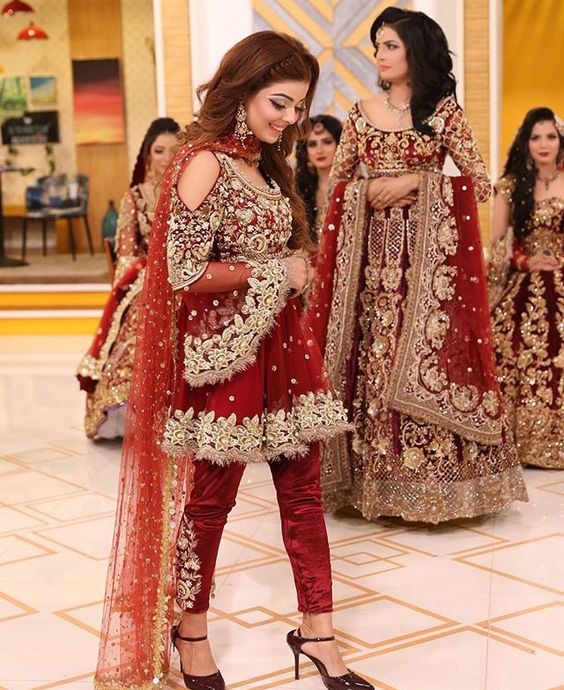 For the mehndi ceremony, fancy jamawar lehenga choli or gharara is usually in a fashion that gives an elegant traditional look based on the Mughal era. Mehndi function is seriously incomplete without beautiful mehndi on the hands of the bride and guest girls and women so for a new style, bridal mehndi designs check out the link below.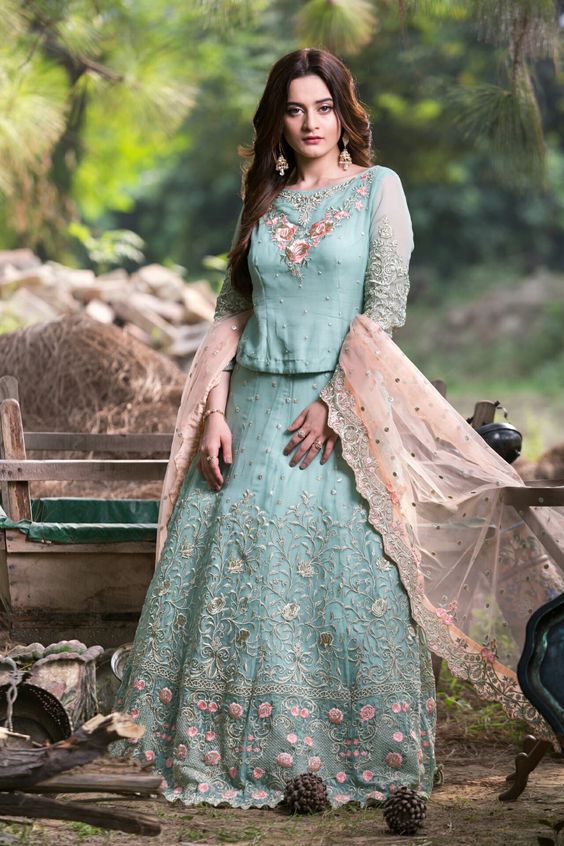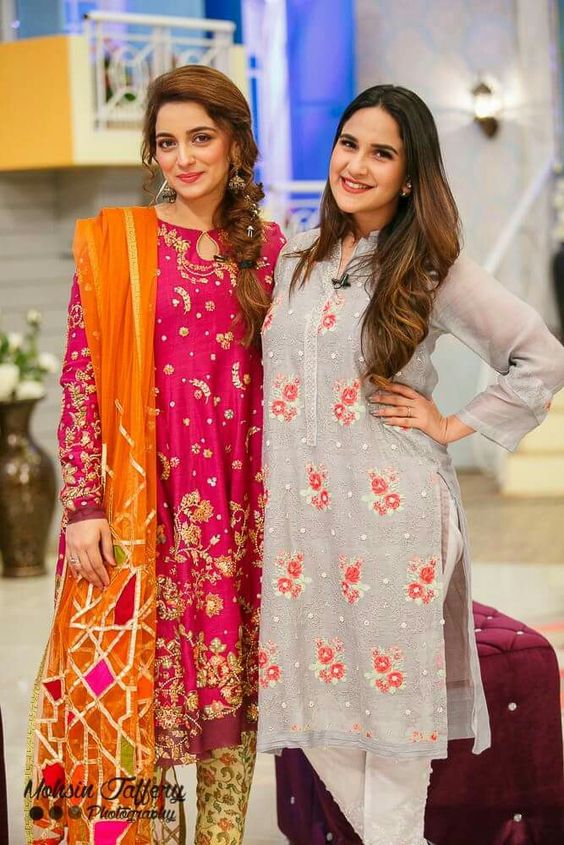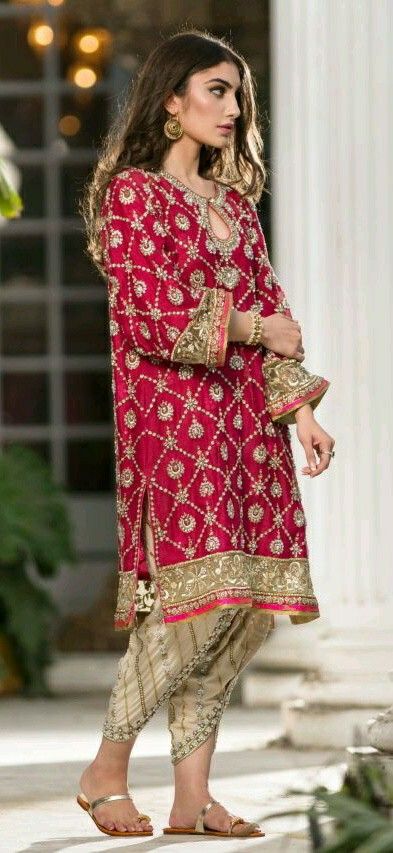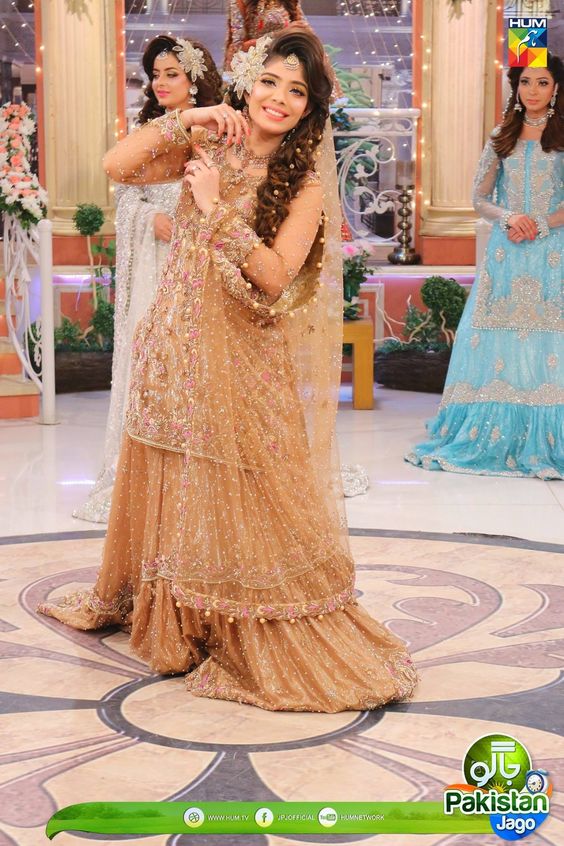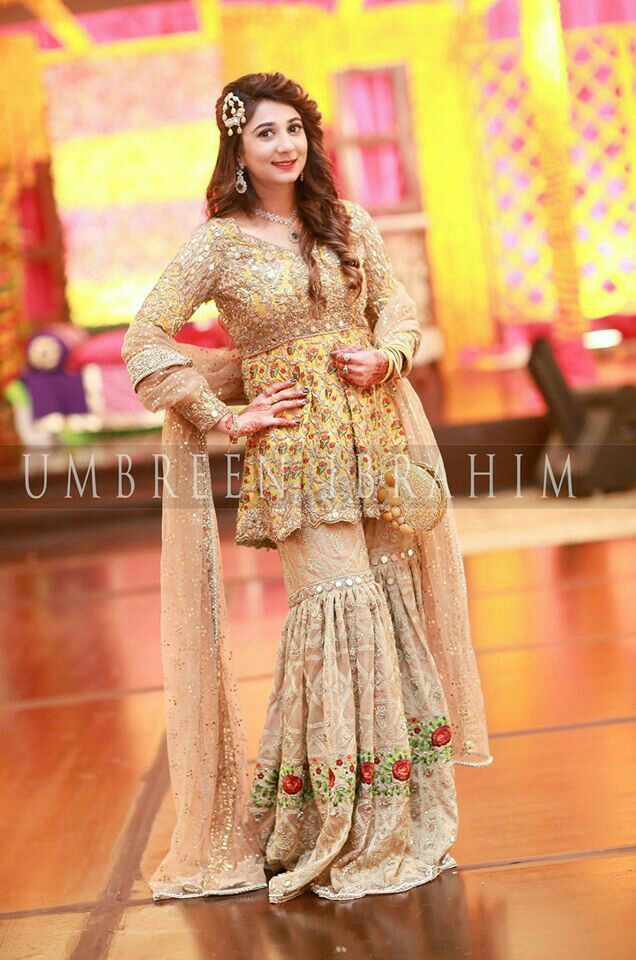 Above you explored stylish Pakistani bridal dresses 2021 or Pakistani wedding dresses in elegant designs with a wealth of details to get the necessary dose of inspiration. I hope you got many helpful inspirational ideas that you could implement in reality.
For more such stuff join us on social media and keep visiting this website. If you have questions or queries feel free to contact us via the email or comment section below.
If you are the bride to don't miss the post about bridal makeup tips and tricks especially for Pakistani brides that could help you to stay gorgeous on your biggest day of life.
I would love to hear from you as a bride how you plan your wardrobe?