Top Winter 2017 Women Shoes Trends from Runways
Winter/ fall is all about layers, layers and layers of clothes along with warm shoes, therefore winter offers many shoes options from boots to pointed shoes for women. Top winter/fall 2017 women shoes trends straight from runways and fashion weeks is here for all those who like to get inspiration any style guide about winter/fall 2016-2017 women shoes trends to make a statement this season. When you would like to upgrade your winter wardrobe this post can help to let you know about the top winter/fall 2016-2017 shoes trends from runways and different fashion weeks.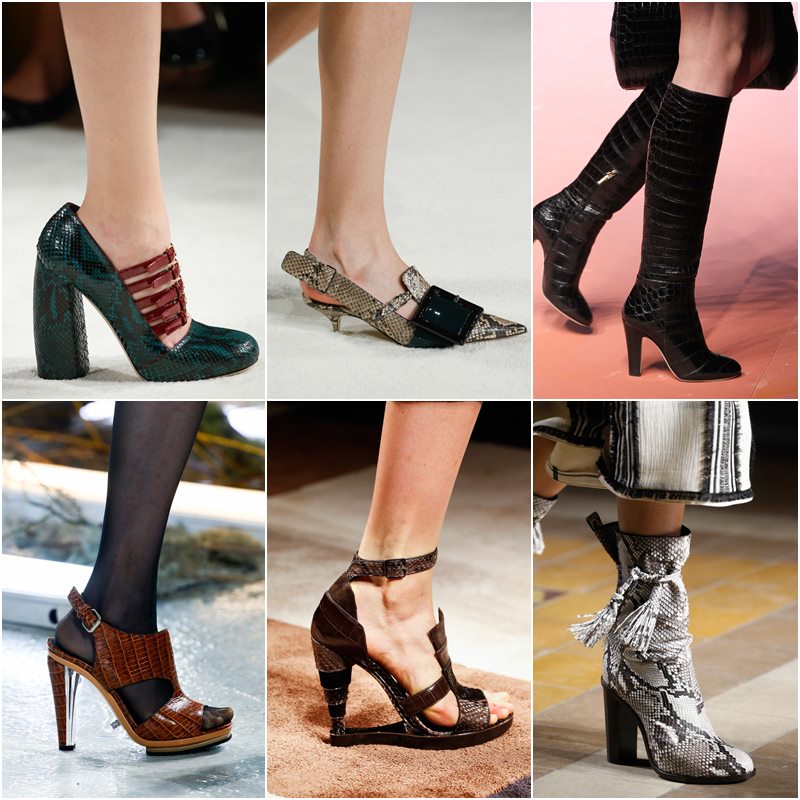 Also see:
winter/fall 2016-2017 nail trends
Pakistani party wear dresses 2016-2017
1. Velvet shoes
Velvet is the evergreen stuff when it comes to winter clothing because it gives luxurious statement whether it is clothes or shoes. Valentino, Alberta Ferretti,  Dries Van Noten. If you want pick a nice pair of shoes just pick the velvet ones without thinking because it is the biggest shoes trend this season.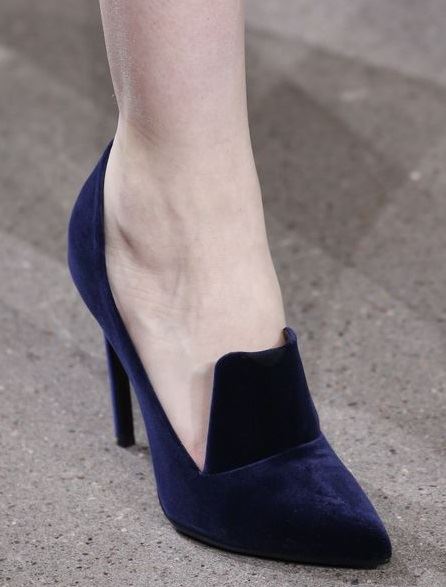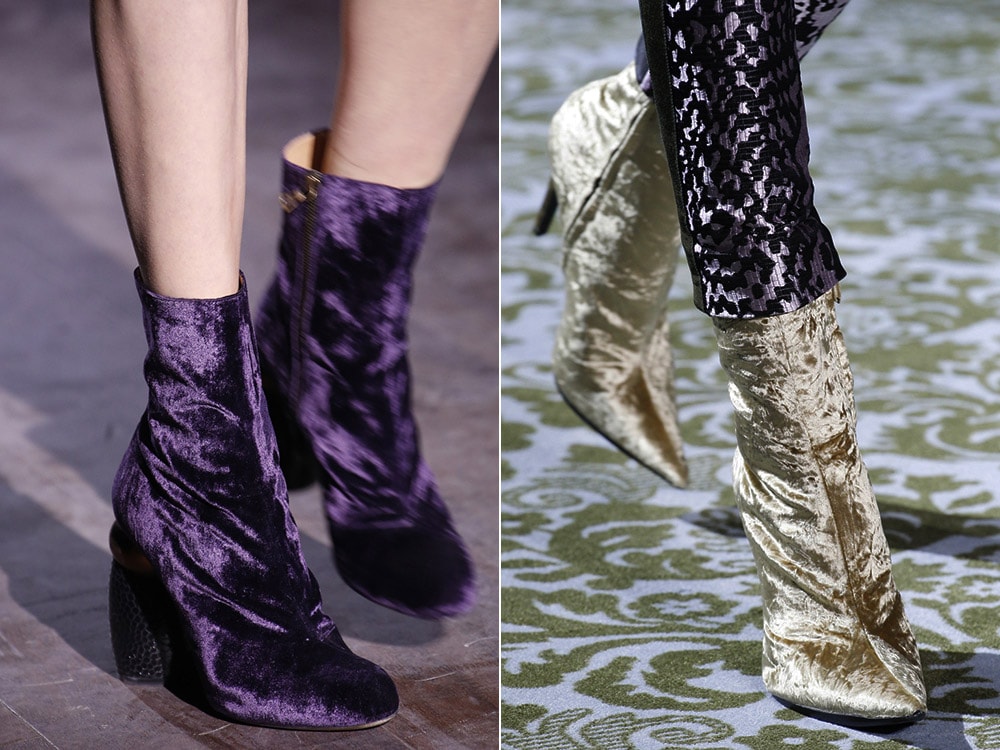 2. Metallic shoes
Metallic shoes is the biggest future winter/fall shoes trend. Metallic shoes ranging from gold, silver to warm glittery hues. Chanel, Tommy Hilfiger were among prominent brands promoting this trend from booties to pumps.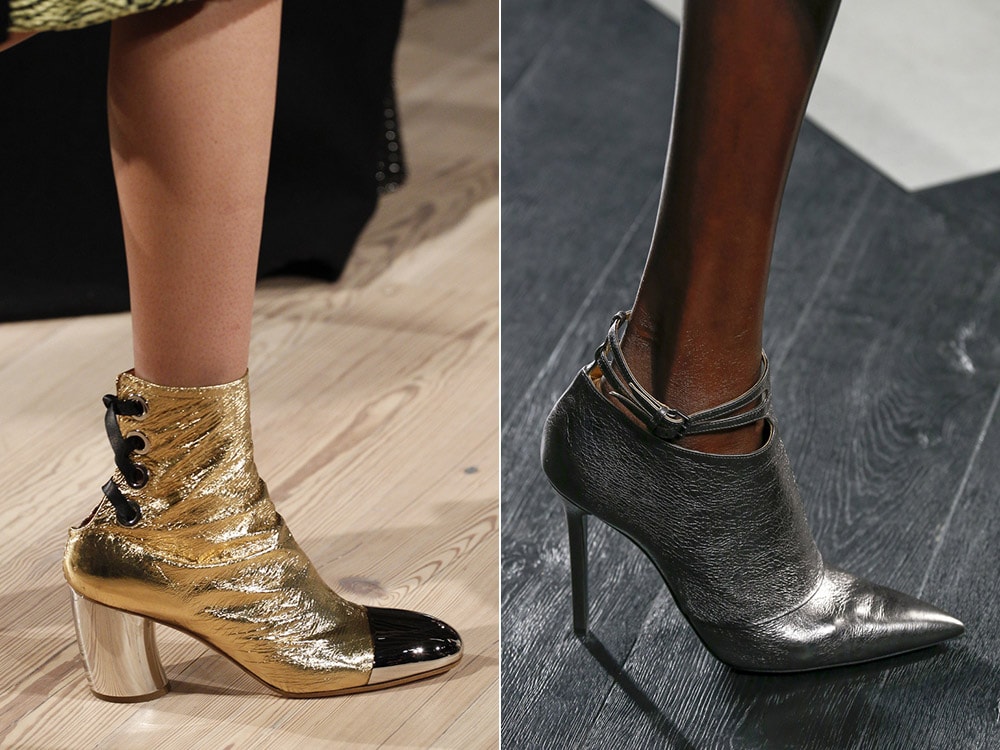 3. Animal printed shoes
Reptile textured shoes like snakeskin, tiger printed or leopard printed shoes is always been a major trend for various fashion houses around the world. This season animal textured shoes trend is showcased at Mulberry, Rodarte, Proenza Schouler.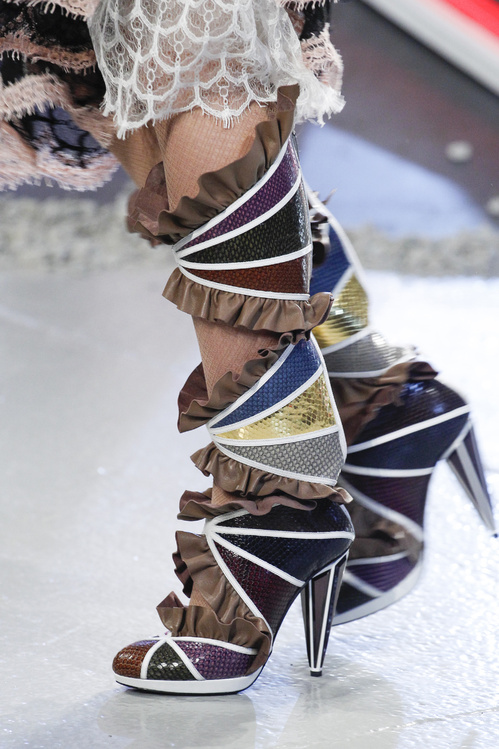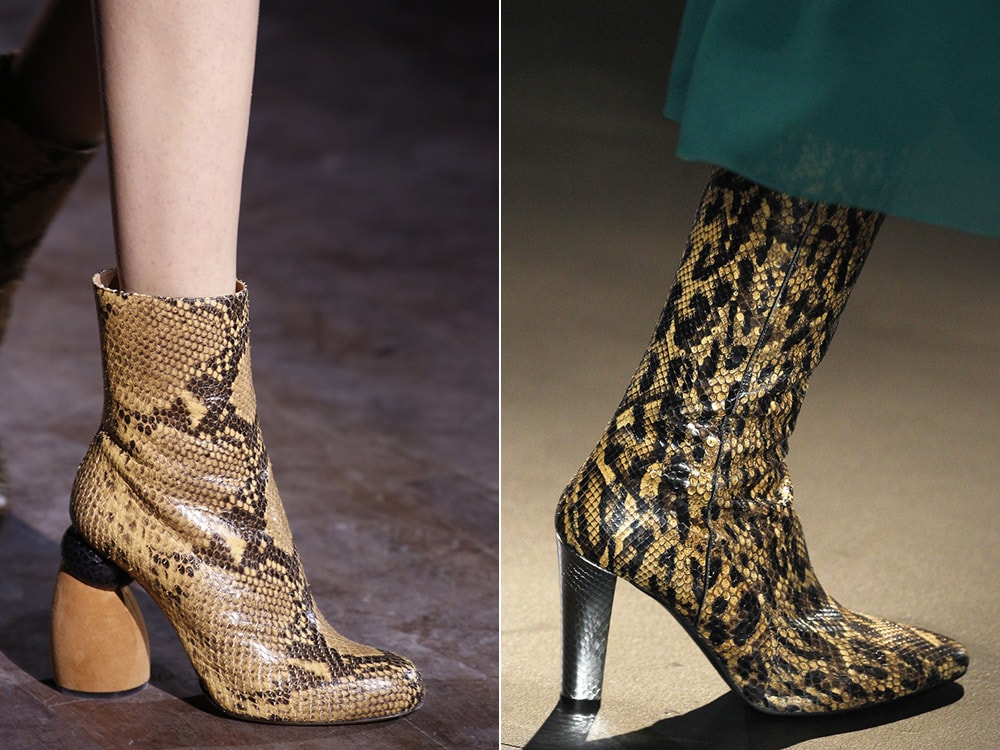 4. Embellished heels
Embellished heels were the major trend sean last year and this year it will continues as well. Any sort of embellishment can make shoes more eye catching and pretty while making the dress look more classy. Embellished heel trend was mainly observed at Miu Miu, Dolce & Gabbana, Dries Van Noten, Versace and J.W. Anderson.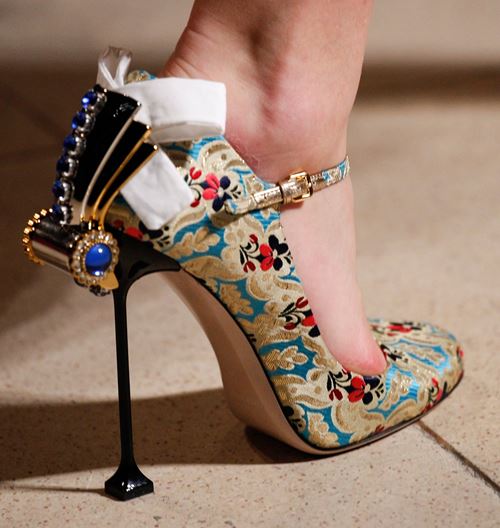 5.  Knee high boots
Since winter means cold, snowy weather knee high boots might be the big trend this winter/fall 2016-2017.  DKNY, Anna Sui, Christian Siriano and proenza schouler showcased this trend to inspire the women wardrobes this fall.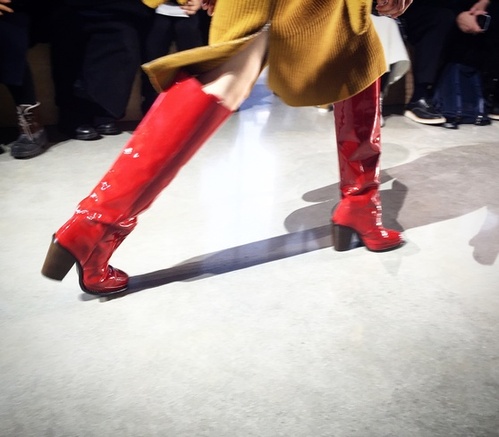 6. Pointed shoes
Pointed toe shoes is the major trend this winter/fall 2016-2017 showcased by Emilio Pucci, Alexander Wang at fashion week. Pointed toes were found everywhere from boots, ankle boots to pumps.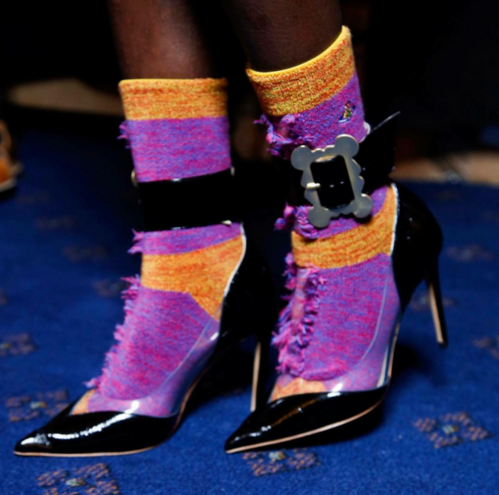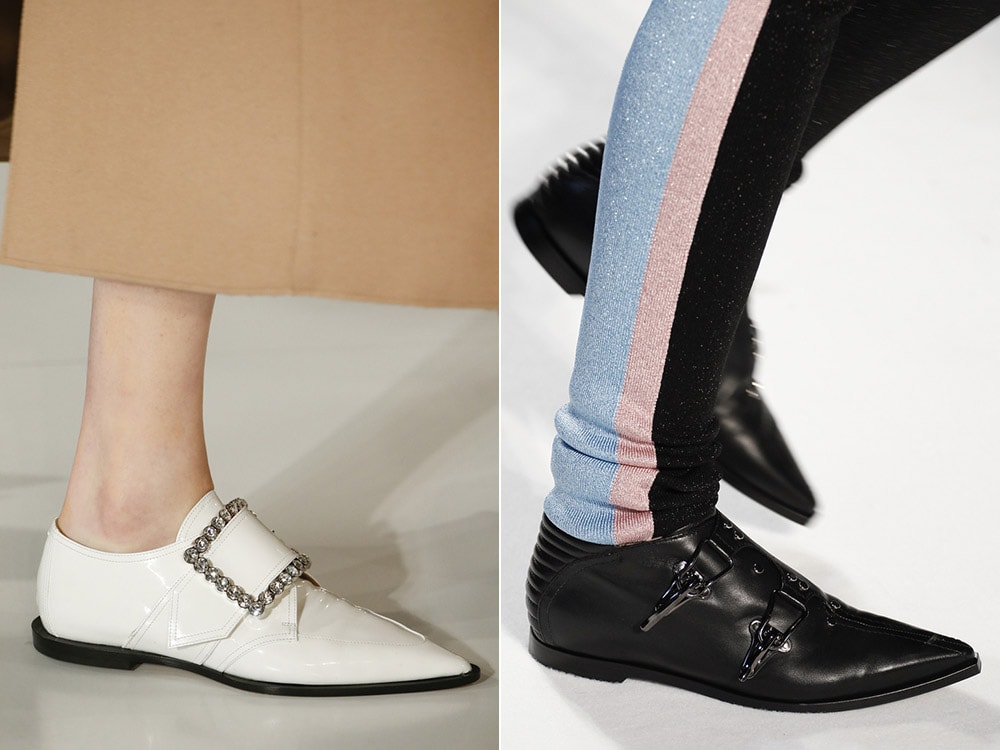 7. Kitten heels
kitten heels is one of the fascinating winter fall shoes trend seen on runways. Kitten heels just add some height to the flat shoes for supporting purpose. Winter/fall is all about various shoes trends from very low kitten heels to six inch platform shoes. Choice is all yours keeping in view the event, your need and etc.