5 Cute Short Hairstyles For School To Do Yourself
Are you bore by leaving your short hair down all the time? We know long hair offer variety of styling options like braids, beach waves, half up hairdo, top knots and many more. But with short hair you feel deprive of various styles if so? then seriously you can get any good hairstyle for short hair for school just by little motivation and practice before actually trying it. Therefore this post features 5 Cute Short hairstyles for school 2017 2018 to do yourself in those busy mornings when you have unlimited workload and limited time.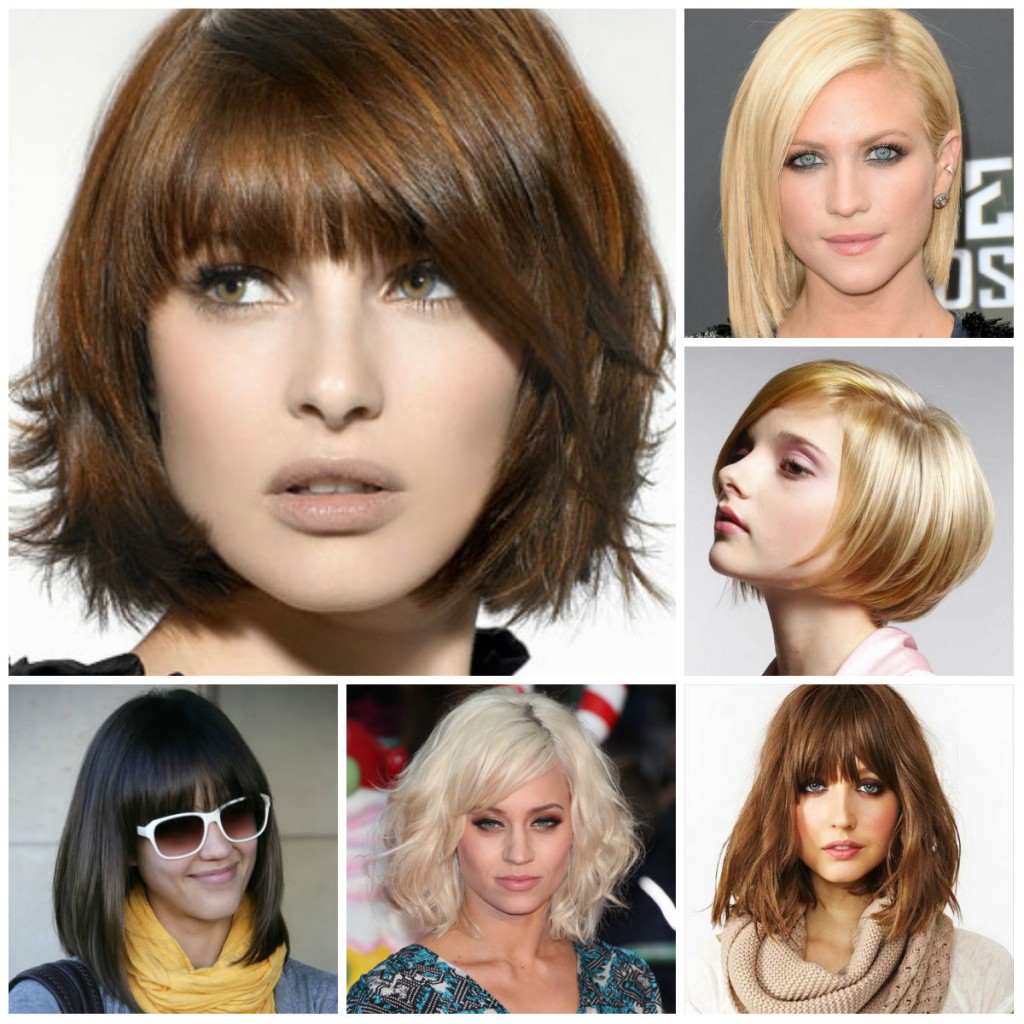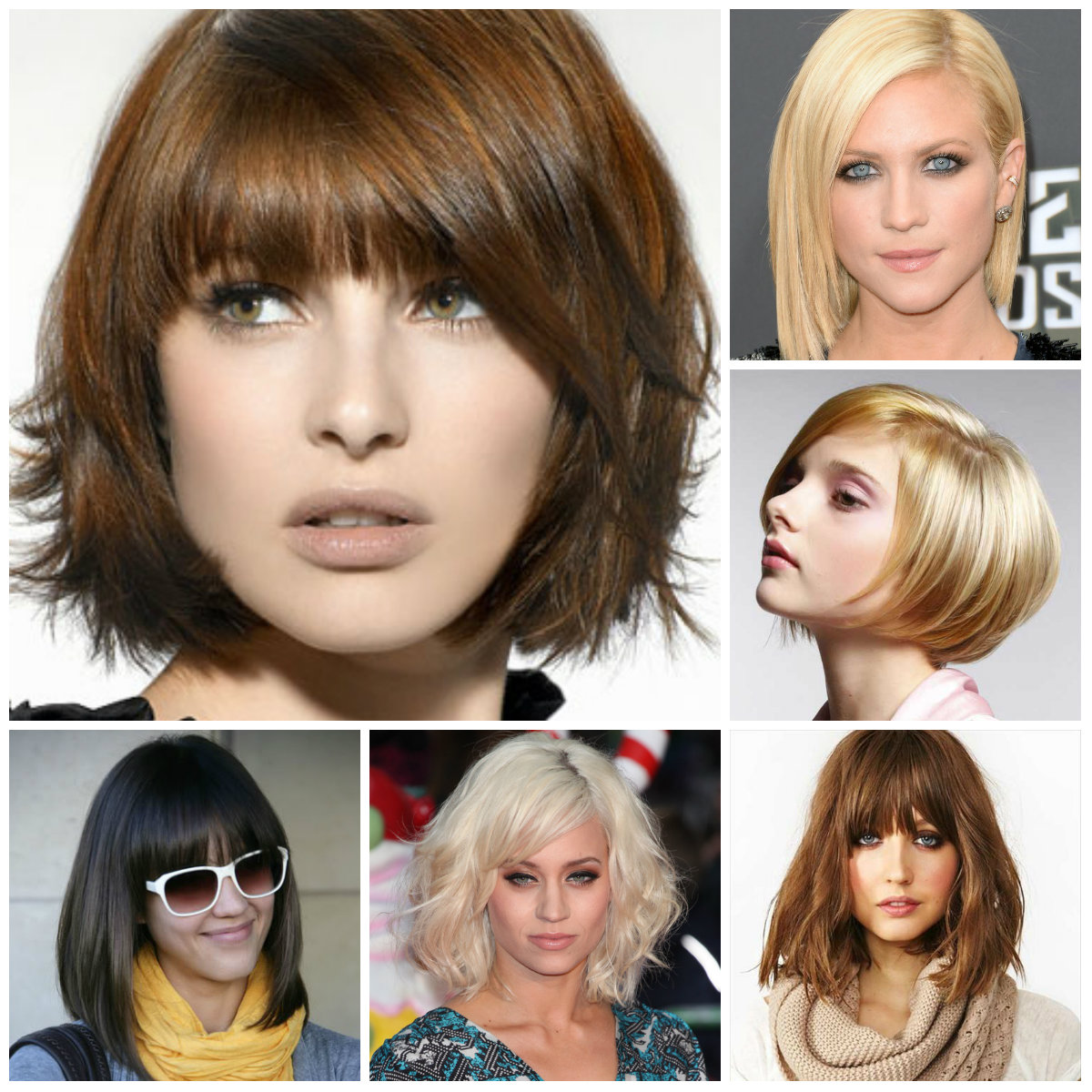 5 Cute Short hairstyles for school DIY
Getting ready for school require, fast and easy hairstyles that can look chic with little effort yet making you stand out all the day. Following cute short hairstyles for school are effortless and I bet you can do these easily if you are really willing to achieve edgy appearance. Tune in to the video tutorial for good hairstyle short hair for school that might give you required little motivation for transforming your boring hair into cute hair. For more quick and easy hairstyles check out this link 7 pretty hairstyles for school.
1. Get Waves in Short Hair
Waves are lot more easier to create in long hair but it does not mean at all having above the shoulder hinders to  achieve wavy hairstyles. Seriously waves can be created in short hair by using voluminous hair spray and little motivation. If find it difficult get beach waves watch the video below how to beach waves short hair to get some style tips and tricks.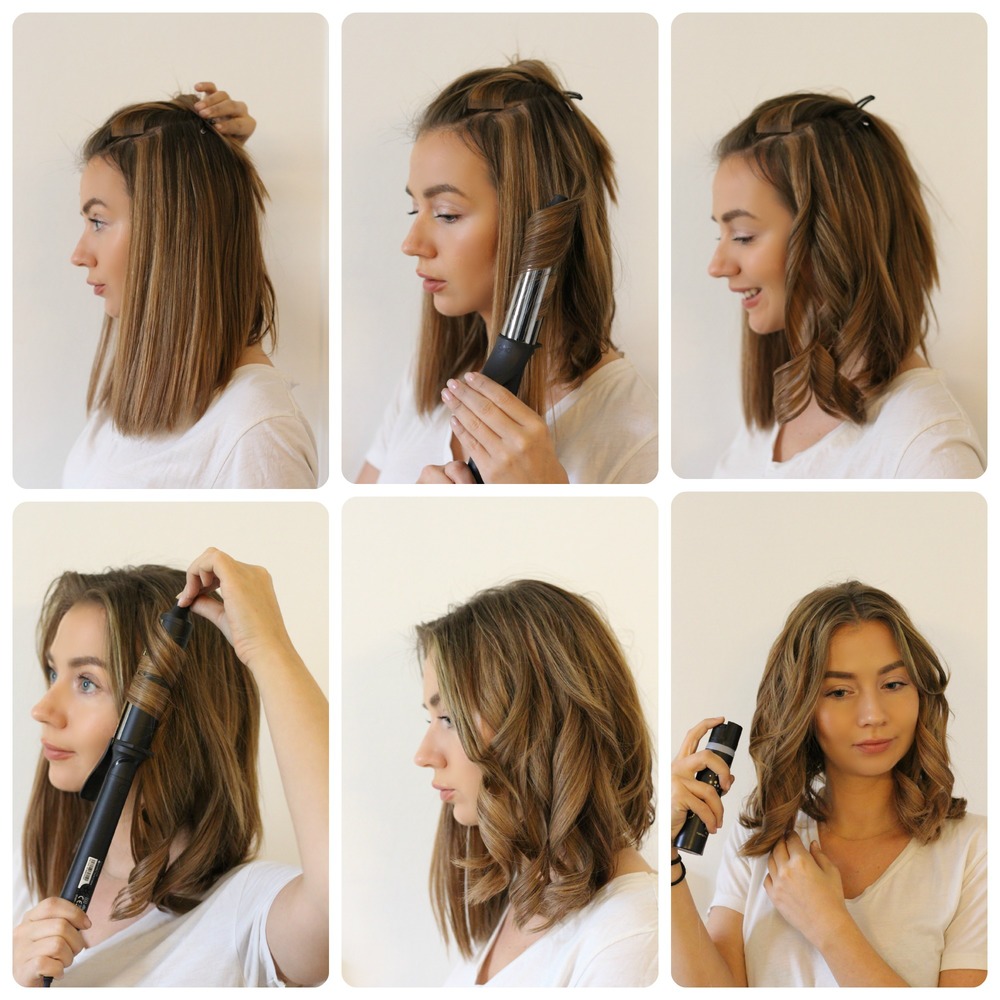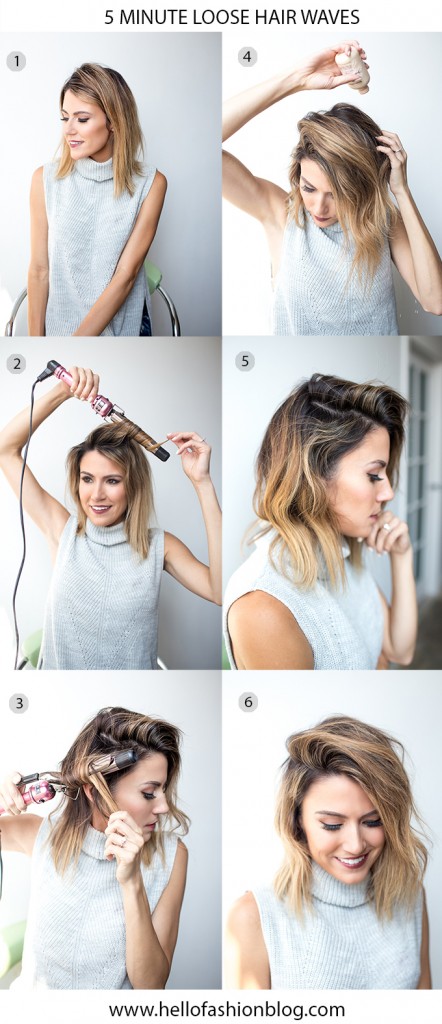 2. Side Twist Hairstyle for Short Hair
Side twist is one of the quick and easy hairstyle that could easily created in short hair as well. It could transform your boring hair into cute hairstyle with little effort and time in busy mornings so go for side twist for school. Follow the step by step picture tutorial below to get the look.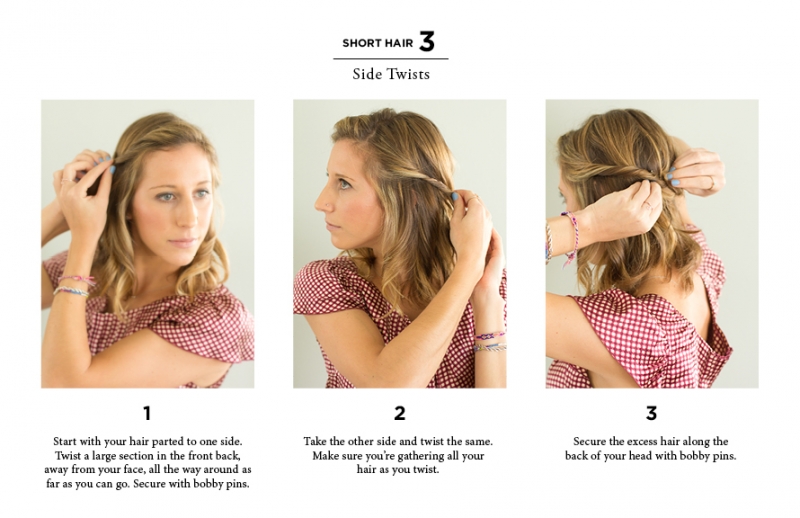 3. Messy Bun for Short Hair
Short hair does not mean that you can not turn it into messy bun, such thinking is baseless. Instead you can play with different messy bun hairstyles with your short hair all you need is little inspiration to turn your boring hair into stunning style.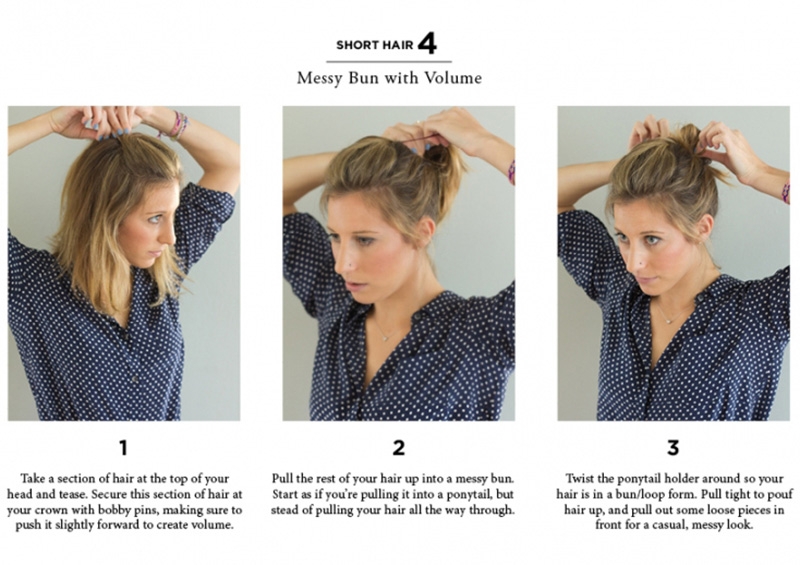 4. Make Voluminous Ponytail
Ponytail is another quick and easy hairstyle for school but you can easily turn your routine ponytail into good hairstyle, so play with basic ponytail like high, low, voluminous. Apply hair spray or serum to get more texture and follow the the step by step ponytail for short hair.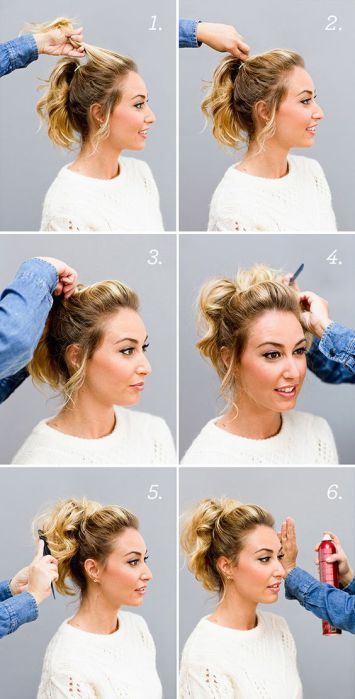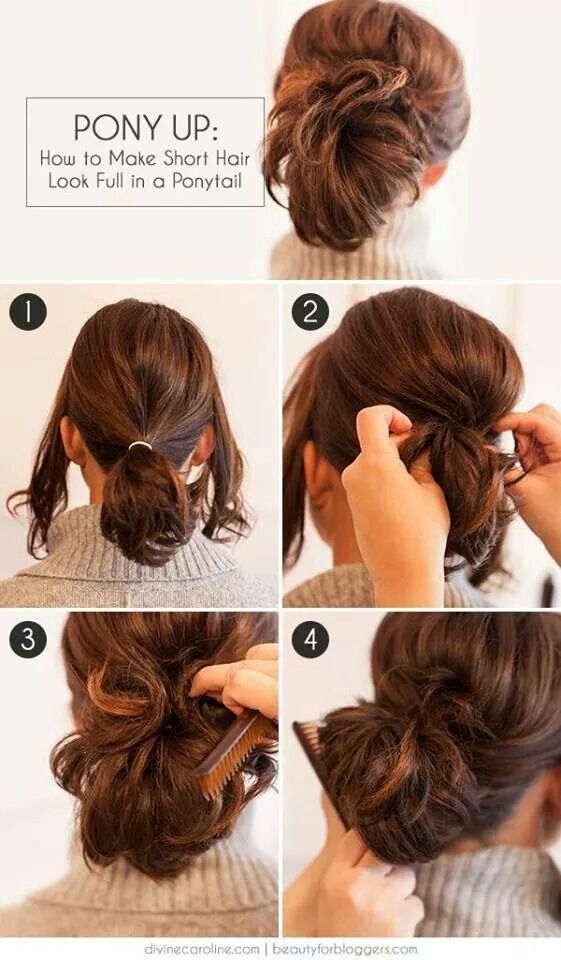 5. Half Up Hairstyle for Short Hair
Girls with shorter hair struggle with messy and half up hairstyles but it's not difficult just give little attention. Half up hairstyle in lob or bob can give you an edgy appearance for achieving the look follow the half up for short hair tutorial below.