70+ Easy Punjabi Mehndi Designs 2019 for Girls
Ladies love easy punjabi mehndi designs for all occasions because punjabi mehndi represent the culture of Punjab in Pakistan and India. So this post offers all new style easy punjabi mehndi designs for coming weddings and events.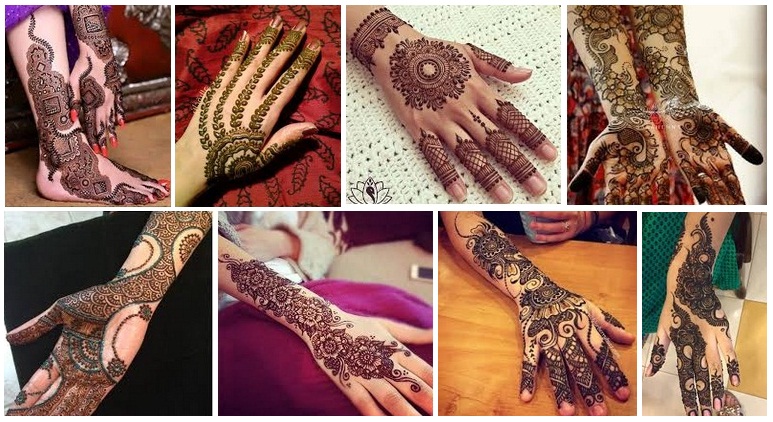 Punjabi girls love to draw mehndi designs to decorate there hands and embellish body parts with simple punjabi mehndi designs. Let your imagination wild to follow the most popular mehndi trends around the world, whether you are Pakistani, Indian, Bengali, Arabic, Moroccan, Turkish, Egyptian or from any corner of the world you would absolutely going like these henna tattoos. This post features punjabi mehndi designs images that are simple, easy to do without fuss but if you want to get perfect henna tattoo you can go to any professional mehndi artist in your locality to apply henna easily.
Interesting thing

about henna tattoo is that you don't have to think  a lot before getting it because it's not temporary in nature and henna color vanish in few days (might be in 7-10 days). Secondly radish brown color of henna beautify body in a perfect way.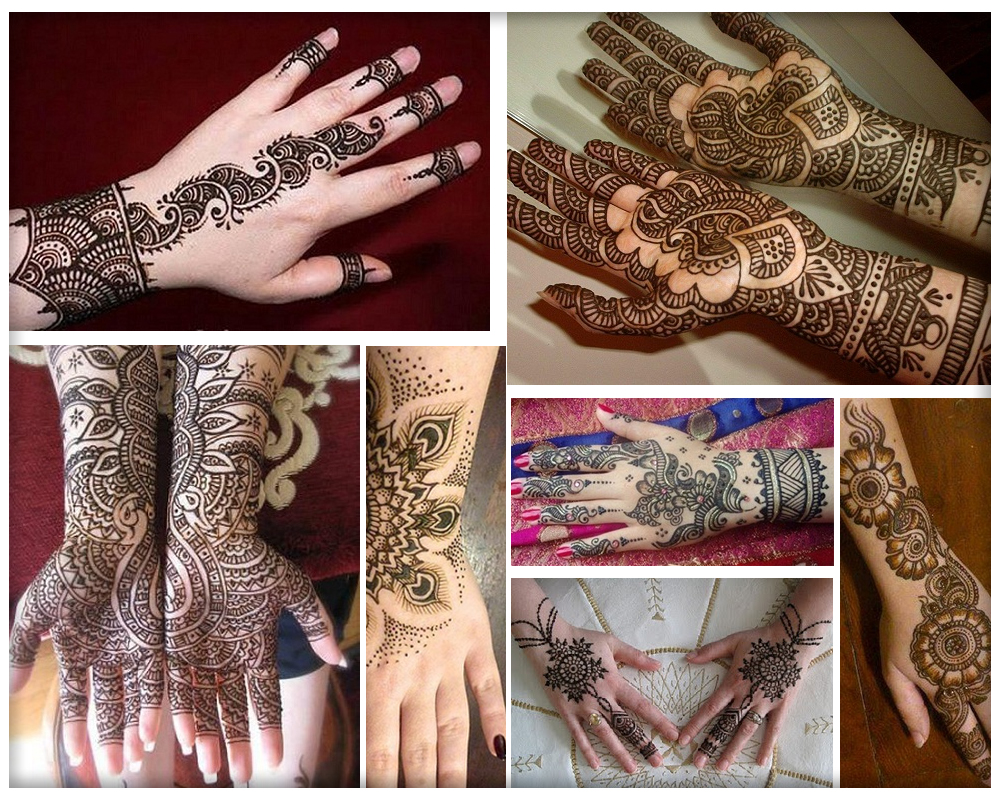 In Punjabi culture mehndi decoration is both part of religious or traditional events. Punjabi henna designs depicts culture and traditions of Punjab whether it's Indian Punjab or Pakistani Punjab. Punjabi women and girls decorate hands and feet with beautiful mehndi designs for weddings events and religious festivals like eid, karva chauth, holi, teejh, lohri and Besakhi. Mehandi is applied as religious and traditional ritual from centuries but in this era it has gained the shape of trend and fashion because a great number of people including girls, women, kids and even men are decorating different body parts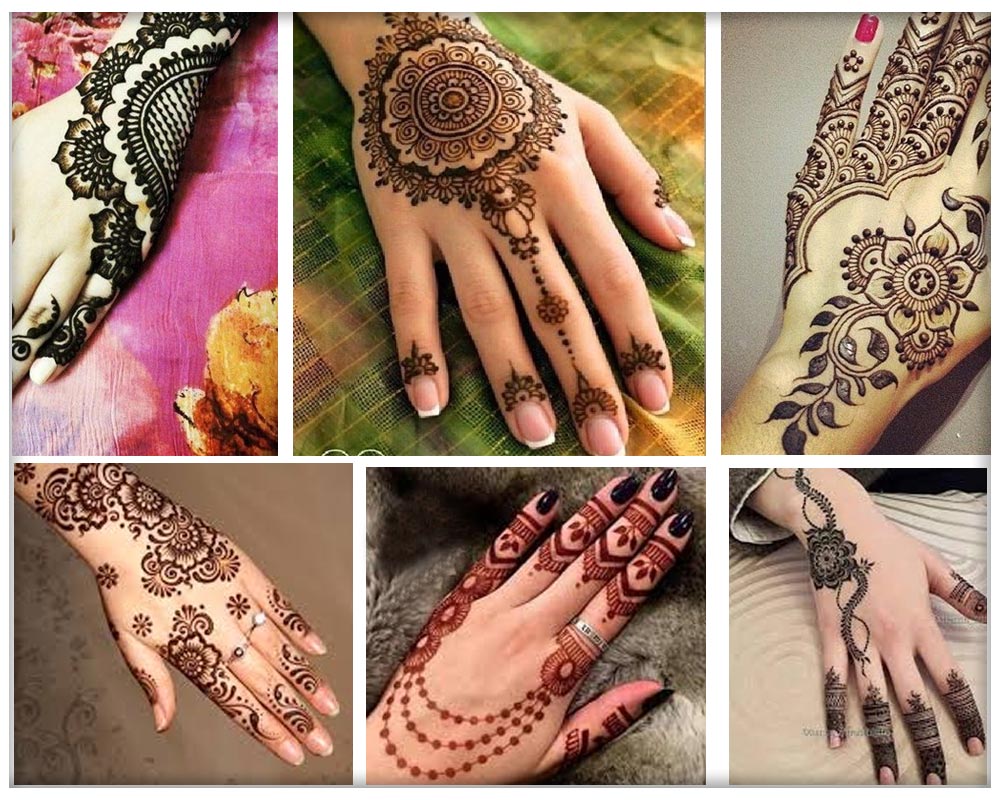 Easy Punjabi Mehndi Designs to Try
Easy and simple punjabi mehndi patterns 2019 look gorgeous for all sort of events from wedding to eid, you can apply these effortless henna designs on palm of hands, back of hands, full hand, full arms feet, and even in the form of small henna tattoo on shoulder, wrist or any where on your body.
Also check out this article if you are a beginner for more mehndi images and step by step tutorials that are easy to do  mehndi designs for hands.
In this article you will find the following henna designs;
Punjabi mehndi designs for full hands
Punjabi mehndi designs for back of hands
Punjabi henna tattoos for arms and shoulders
Punjabi henna designs for feet and legs
Let's explore the punjabi mehndi designs that are easy simple and beautiful.
1. Beautiful Punjabi Mehandi Designs for Full Hands
Here you would explore simple punajabi henna patterns for palm of hands. Adoring palms with henna is common practice since ages. Usually intricate Indian mehandi designs like peacock, bride and groom and different mehndi filling designs are applied on palm of hands as compared to back of hand because it takes less time and effort for complex designing on palms and full arms. So here are beautiful henna designs images for palm of hands to get ready for any festival or event.
Watch beautiful Indian mehndi design video tutorial by mehndi artistica for full hands.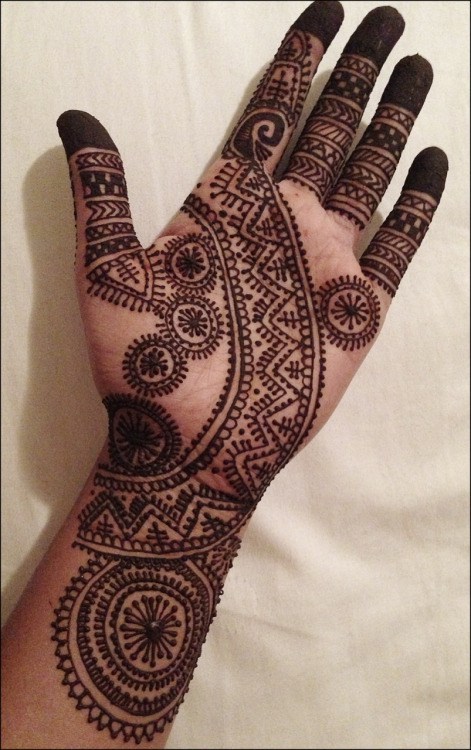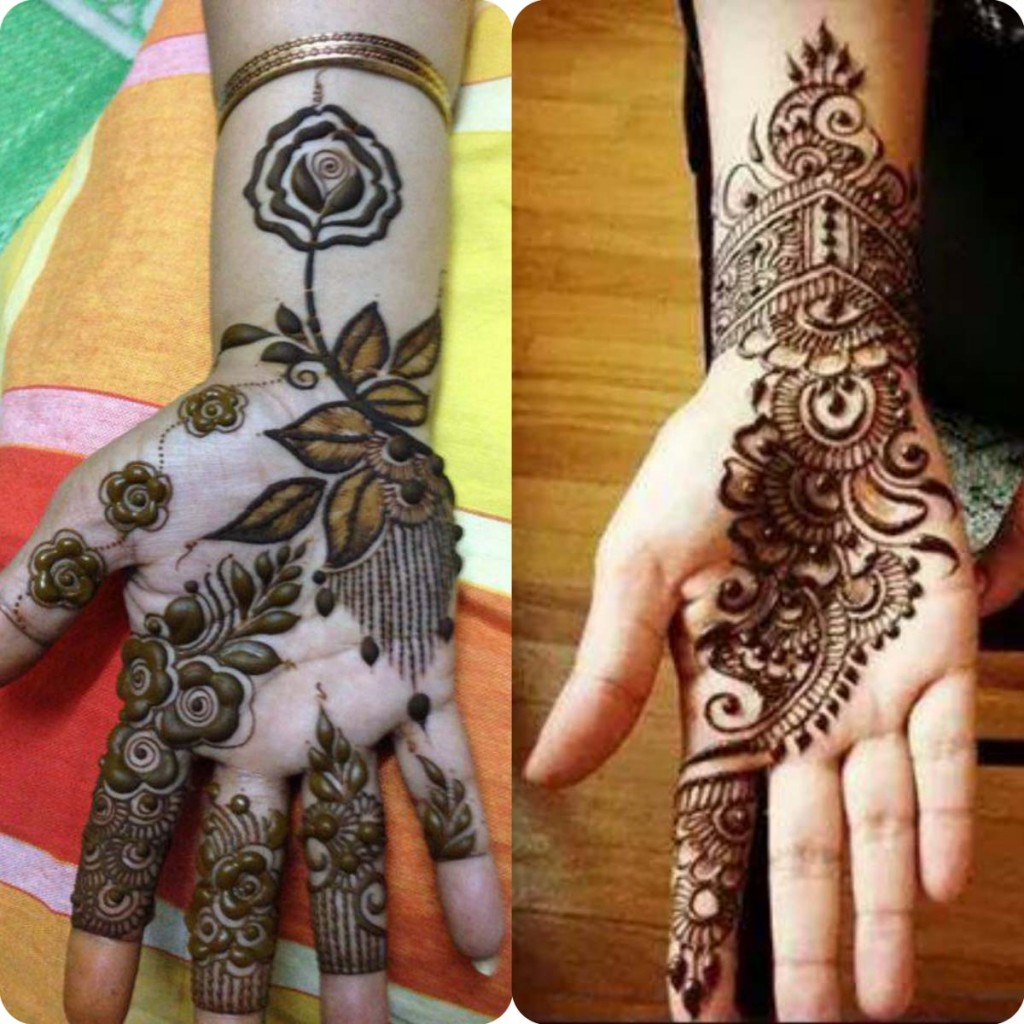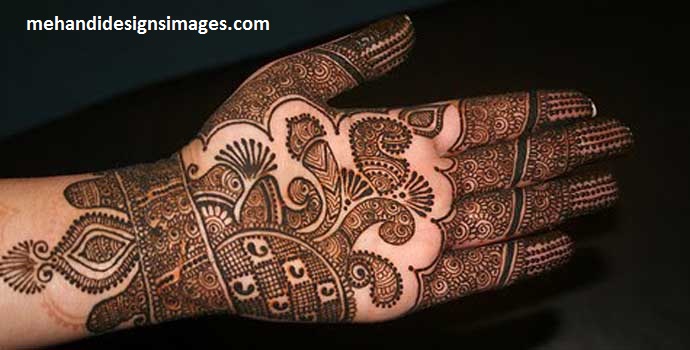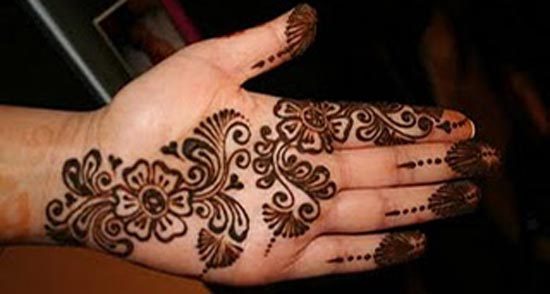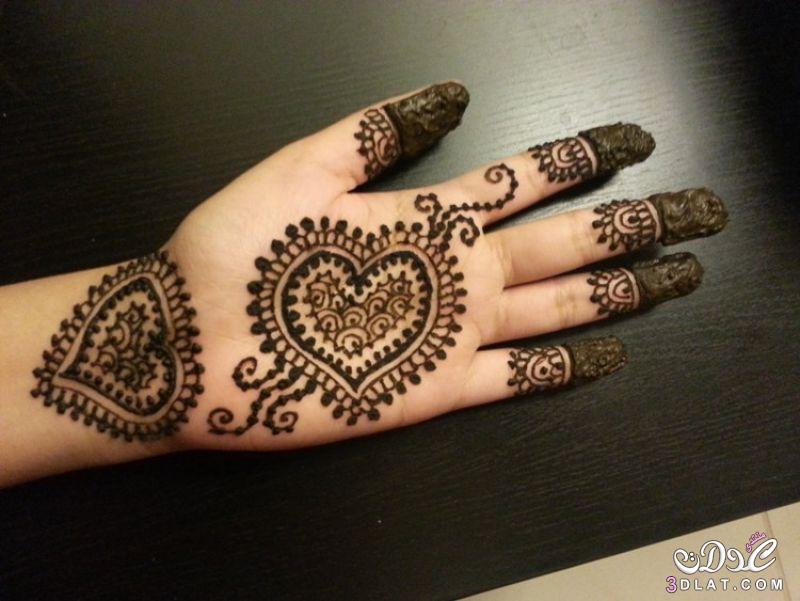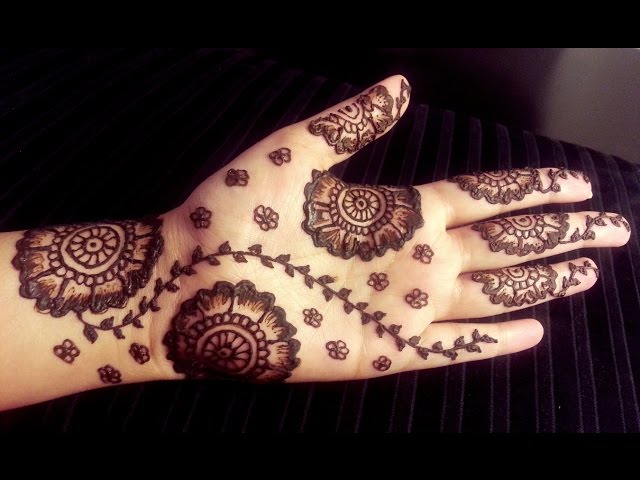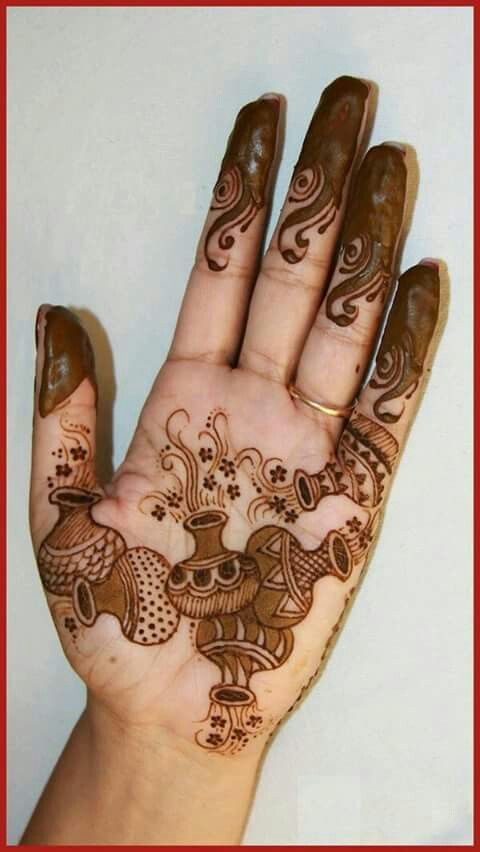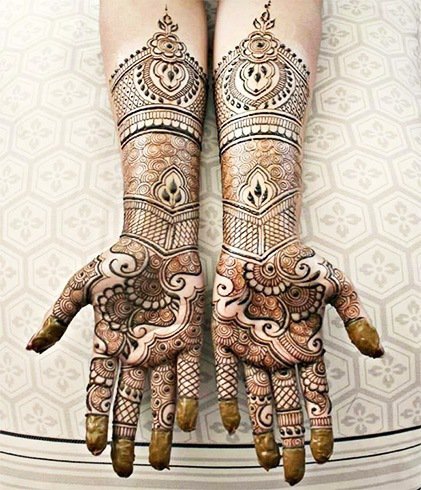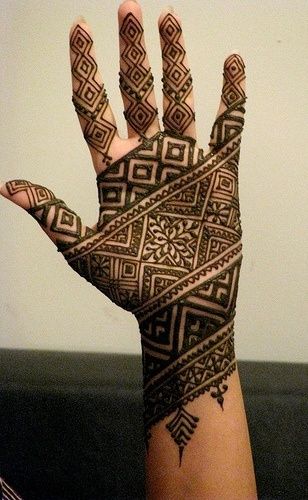 2. Best Punjabi Henna Designs for Back of Hands
Decorating back of hands has become one of most popular henna trend around the world. For adoring back of hands usually mandala henna tattoos, garland mehandi designs, jewelry inspired mehndi designs and different floral mehndi patterns are used.
Round mehndi pattern is one of the oldest style of mehndi that is now done with new tweaks so check out new style gol tikka mehndi designs here.
Below enjoy new simple punjabi mehndi patterns for back of hands to give extra kick to festival celebrations and watch a mehndi video tutorial HOW TO: HENNA by Foxy Looks Girls to embellish back of hand with gorgeous henna pattern.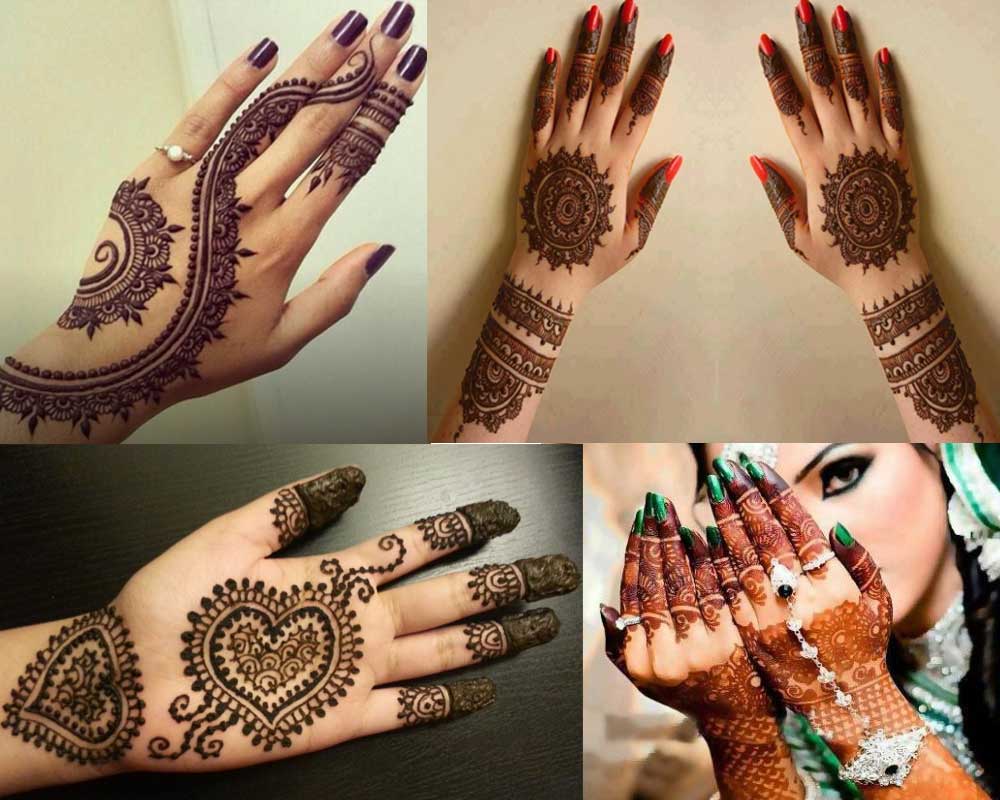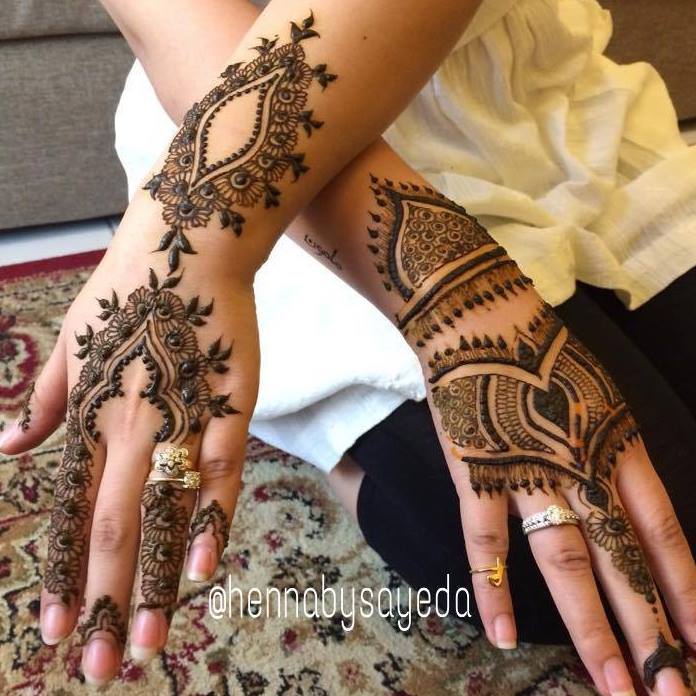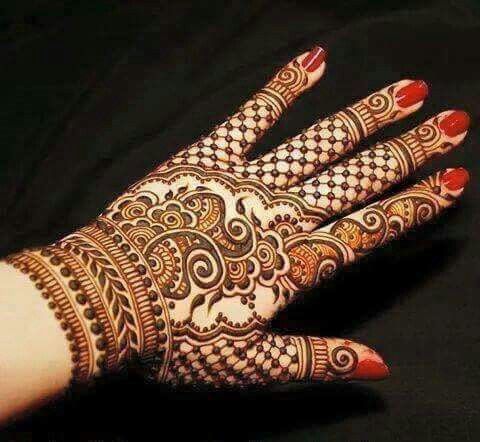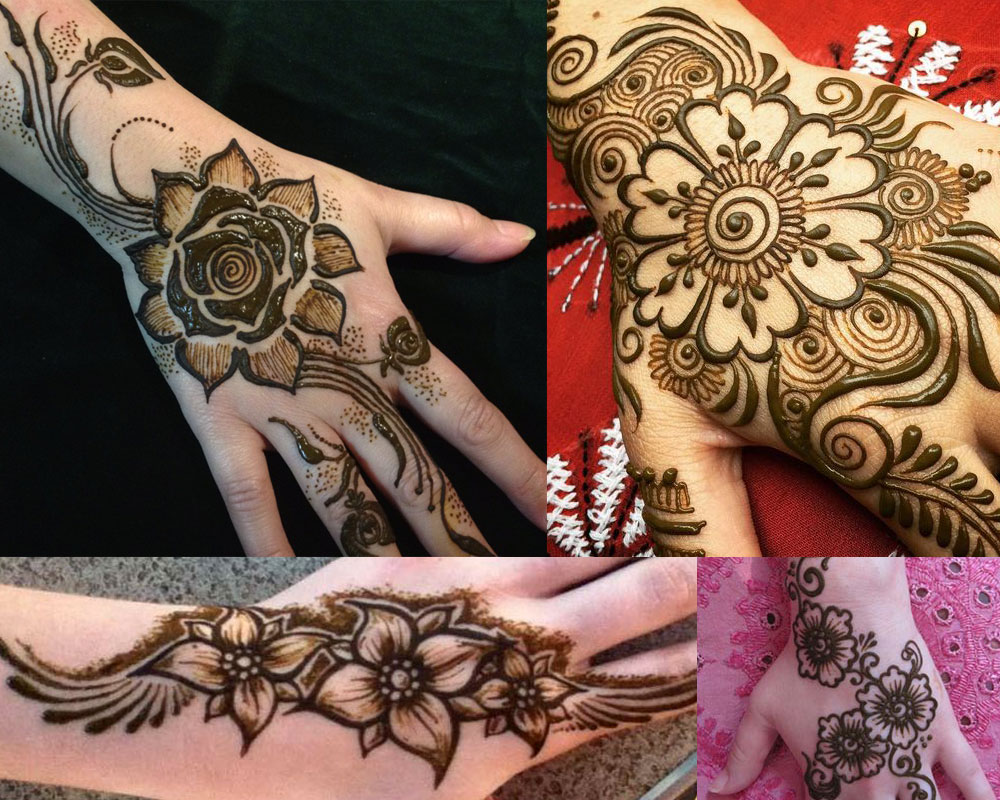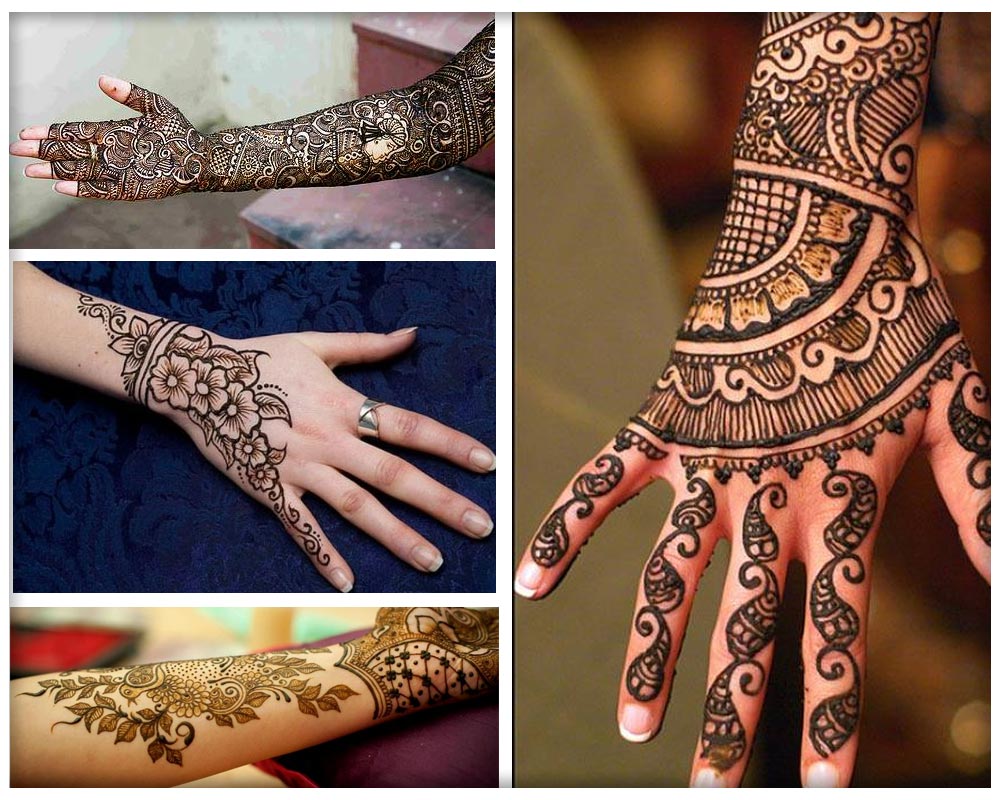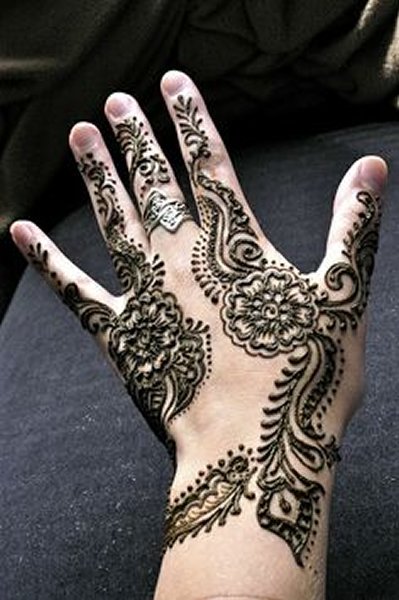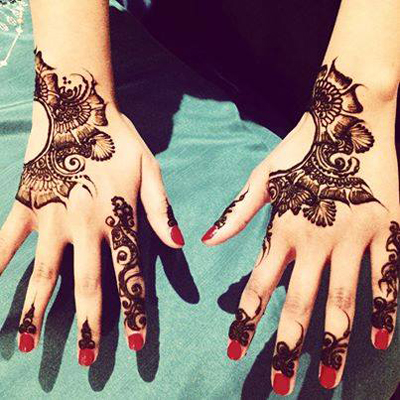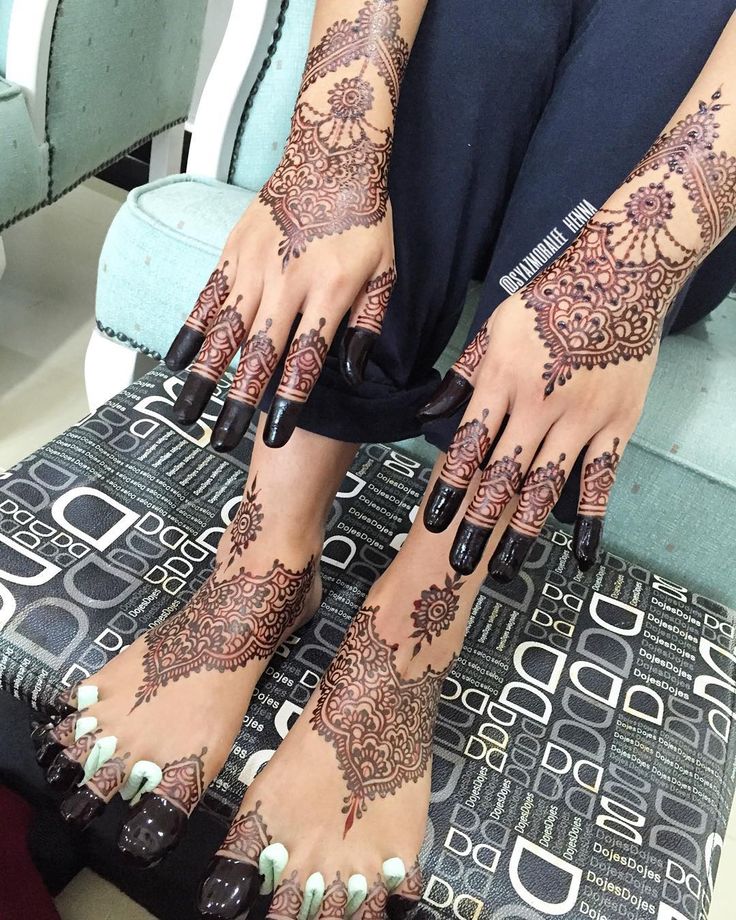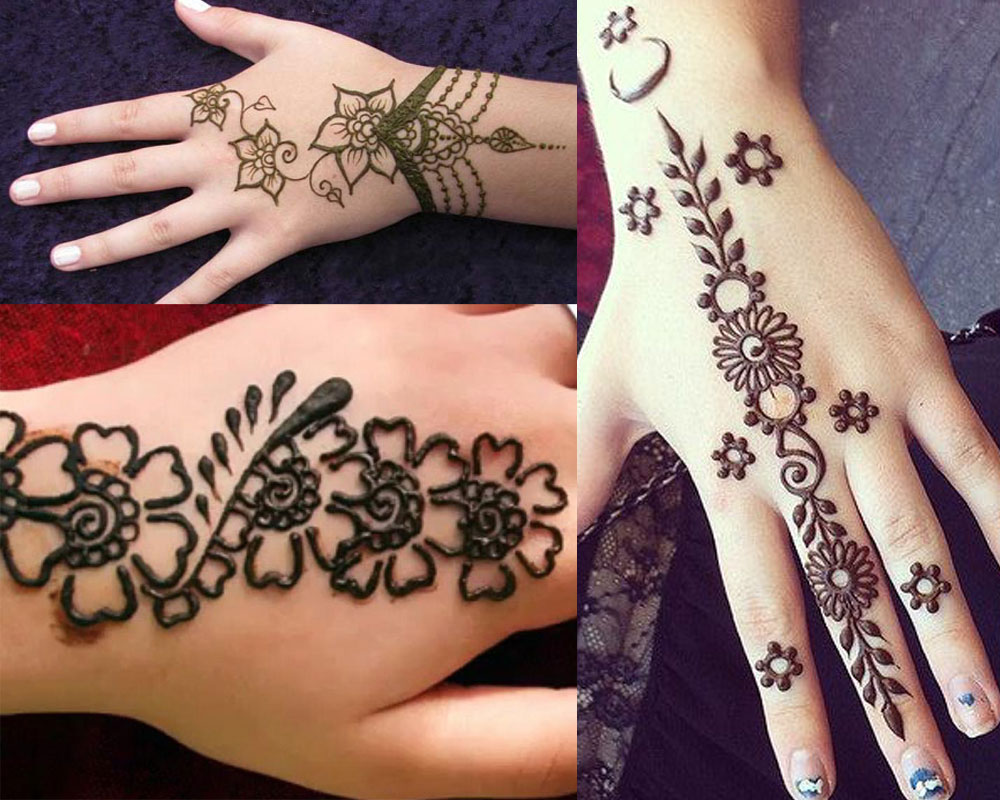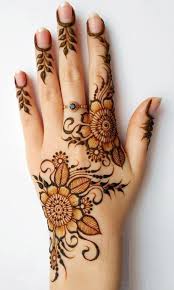 3. New Punjabi Henna Patterns for Arms
Decorating arms with henna patterns is also common among ladies to achieve a complete wedding look. Like palms different intricate mehandi patterns are applied on arms. Mehndi designs for upper arm, henna patterns for full arms and unique henna tattoos for wrist are equally in fashion depending on the type of event. Watch below simple mehndi design for arm video tutorial by Ana Henna and images for henna designs for arms.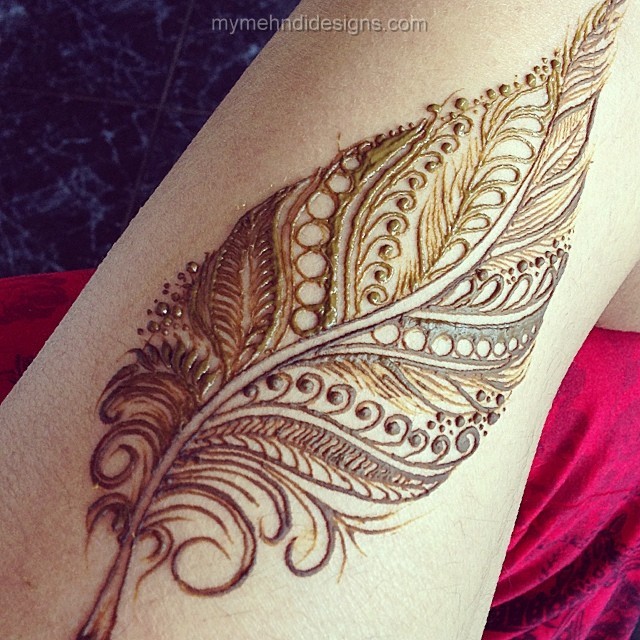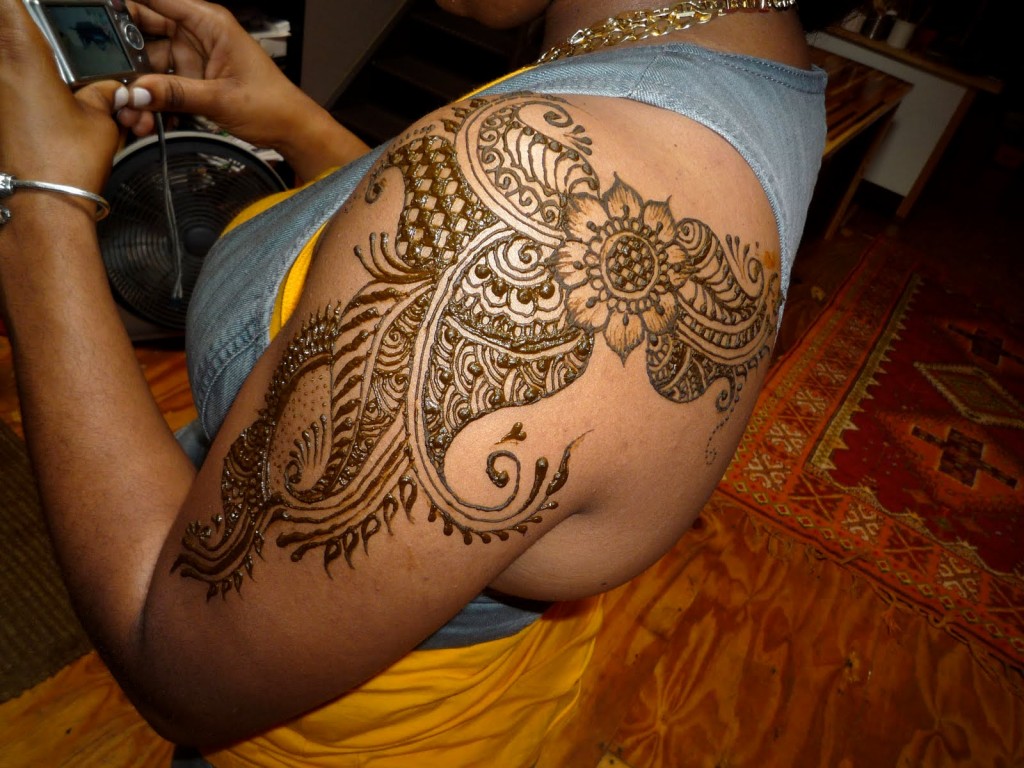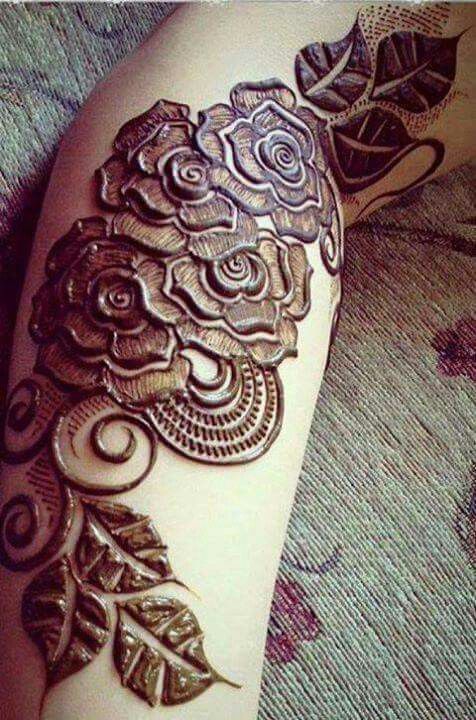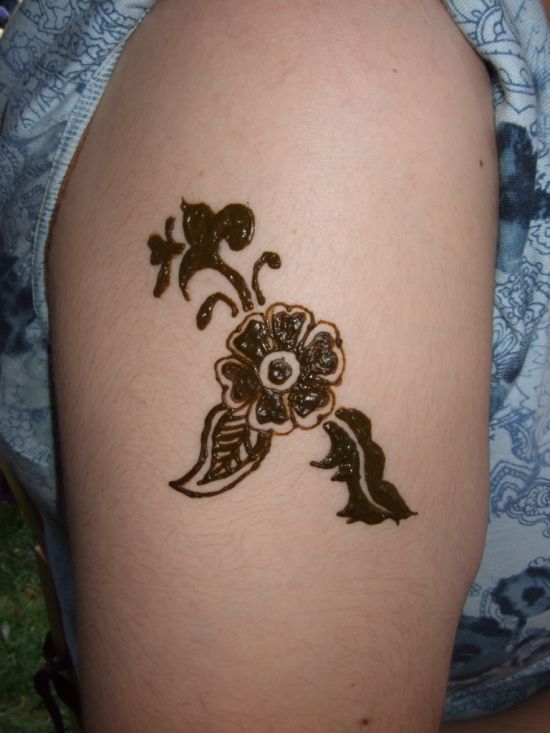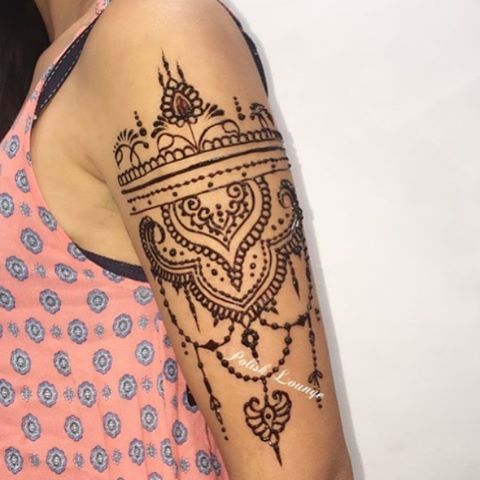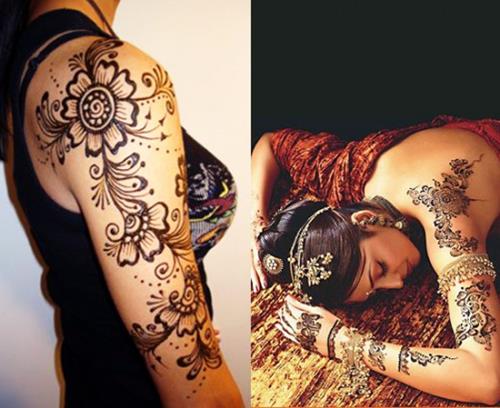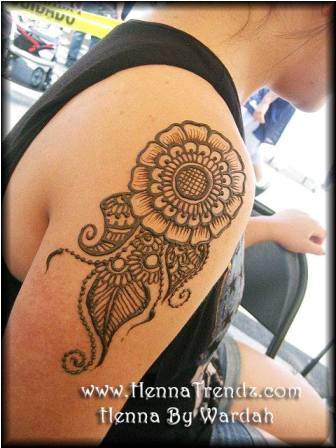 Punjabi Henna Tattoo for Legs & Feet
Henna looks beautiful on every part of the body even on legs and feet. There are generally two ways to draw henna patterns one is traditional mehndi designing and other is inspired by western tattoo designs choice is your whether you want heavy mehndi design or minimal henna tattoos. I will share a both for all of you  so you can get the idea of whatever you fancy. Have a closer look on henna designs for feet and legs picture below.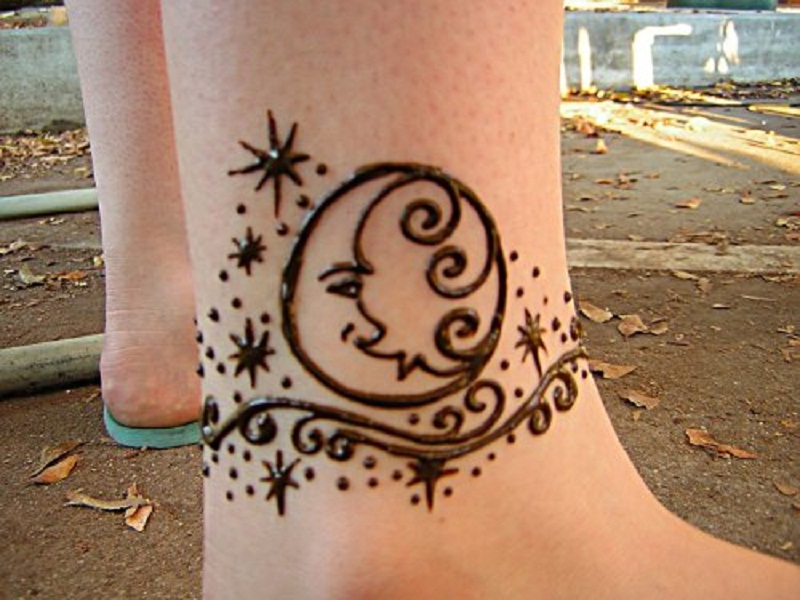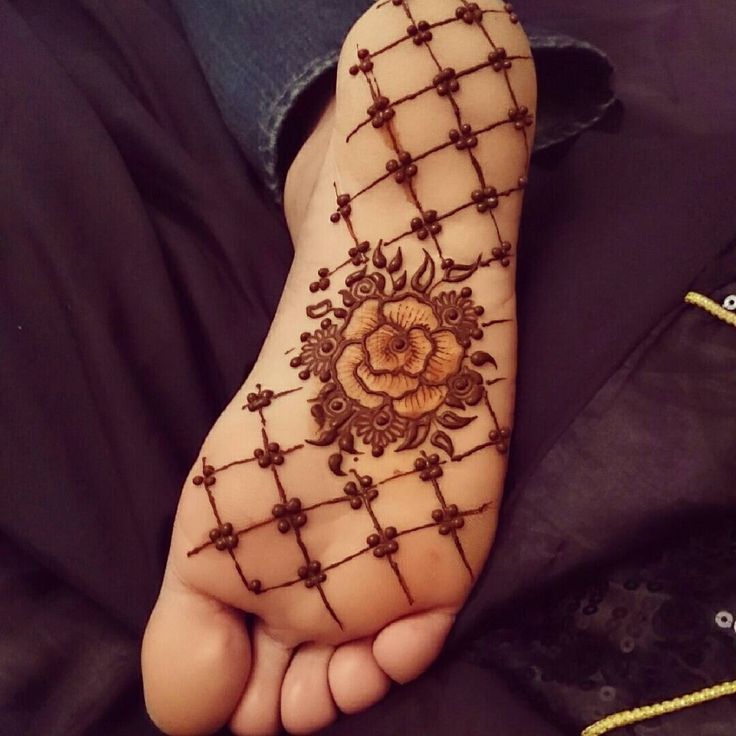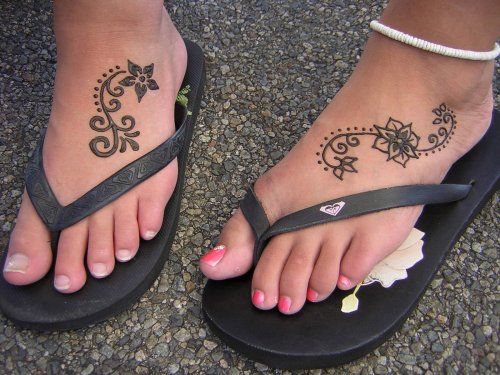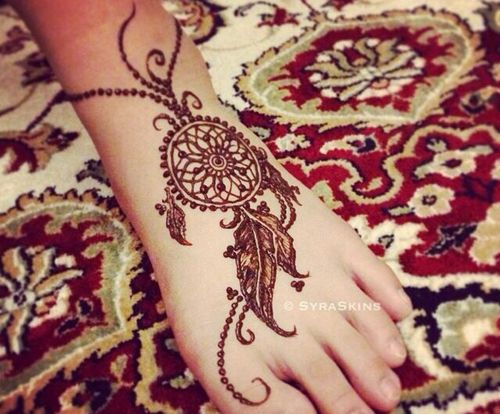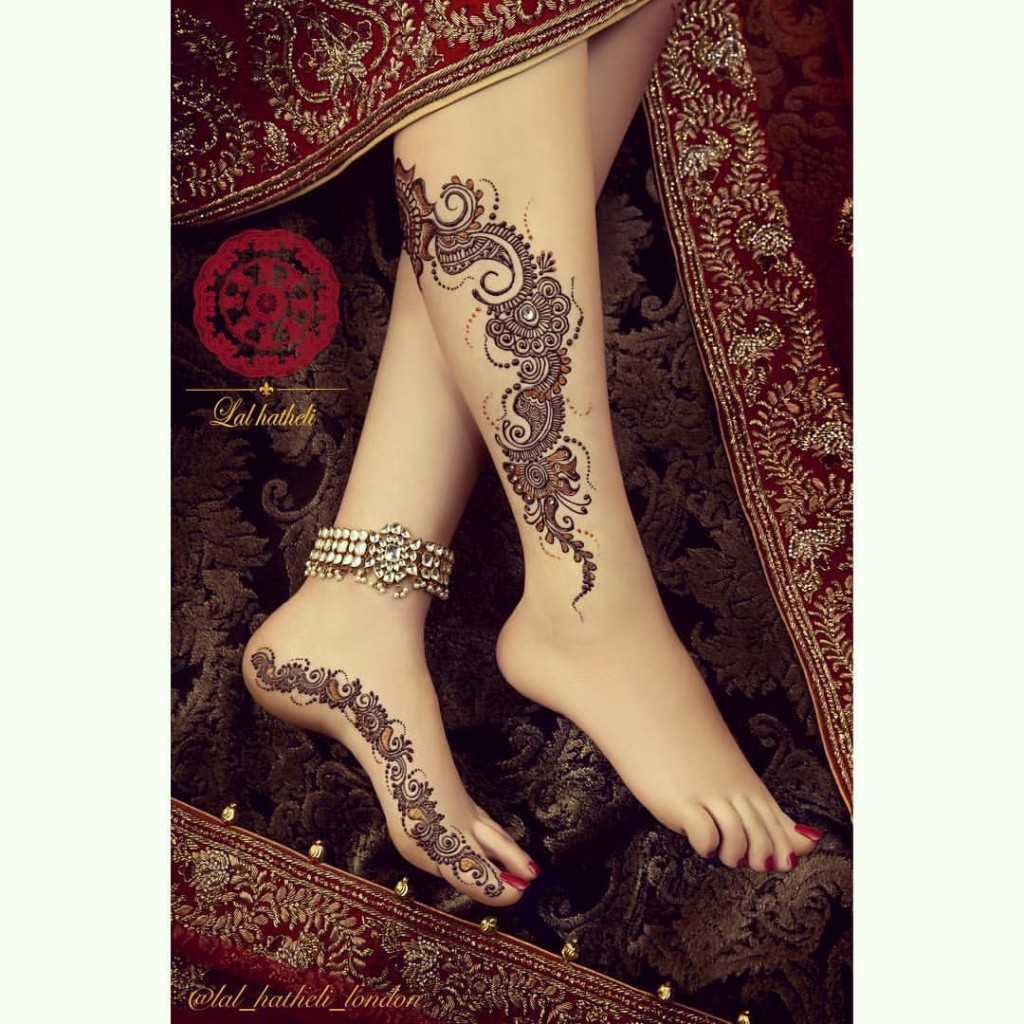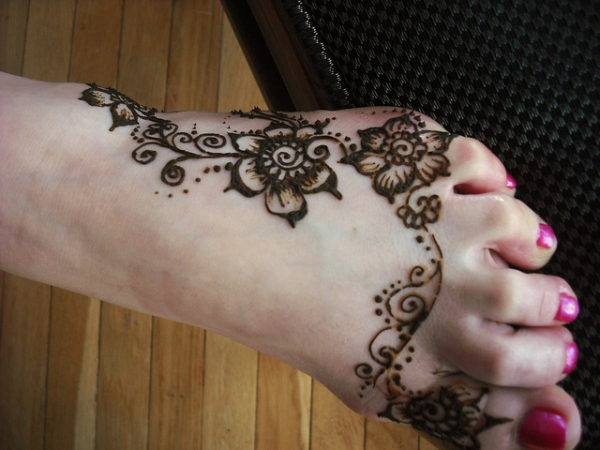 In this article you took a closer look on beautiful and easy punjabi mehndi designs or henna tattoos for full hands, palm of hands, back of hands, arms and shoulders and feet and legs. I hope you would love the designs and got inspirational ideas for your next henna tattoo. If you like the post share it with friends and follow me on social media for free fashion, style and beauty stuff. For any question and help you can contact me via email or comment section below.
I would love to hear from you which sort of mehndi designs or henna tattoo you like??
Follow us on Facebook, Instagram, Twitter and Pintrest for more fashion and lifestyle stuff.