Easy Gol Tikki Mehndi Designs for Hands 2021-2022
Gol tikki mehndi design 2021 or Round design henna is one of the most basic mehndi designs which is famous all around the world. In previous times women had to use their fingers for applying mehndi and they just draw a round tikki mehndi design or moon with mehndi in the middle of the palm, and you might have noticed old age ladies like grandmothers apply this technique these days as well.
But these days mehndi designing is a great art and the market is full of the latest mehndi designing tools and techniques such as black mehndi, white mehndi, mehndi application with a syringe, and henna tattoo designs, etc. Girls and ladies in Pakistan, India, and the Middle East love to apply beautiful tikki mehndi designs. Hence in this article I have compiles easy gol tikki mehndi designs for hands 2021 that you can apply for Eid, wedding functions, and even for special parties.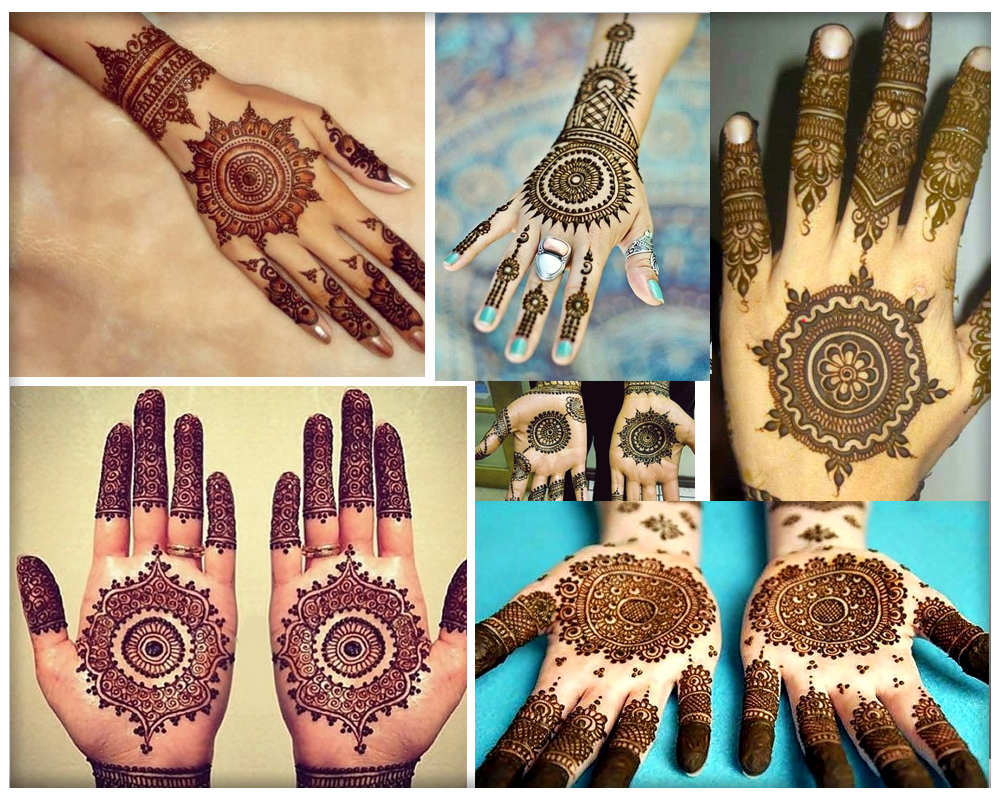 Simple round mehndi designs for hands are always popular among ladies of all ages be they young girls or old age grandmothers in this article you will find new style gol tikki mehndi designs for hands that are super easy, gol tikki mehndi design back hand, pakistani gol tikki mehndi designs. Actually applying mehndi is all about creativity hence below you will find creative and easy gol tikka mehndi designs for the year 2021-2022 to get inspirational ideas. Mehndi is the most essential element for eid and weddings likewise nail art designs also see best eid nail art designs. In the images below check out how to apply a round design or tikki mehndi design by tuning in to these stunning gol tikka mehndi design images.
Easy Gol Tikki Mehndi Designs for Hands 2021-2022
Tikki mehndi designs in new style embellish hands in a stunning way. In previous decades mehndi was just used traditionally but nowadays it became a fashion statement to follow because mehndi designers are offering really creative mehndi designs but they are really heavy on the pocket but below you will find simple round tikki henna design images in the latest styles to get inspirational ideas.
In this post, we will get a closer look at different styles of gol tikka mehndi designs because these are in vogue all around the world.
Pro Tip: Get your manicure before applying mehndi this will make your hands look soft and clean.
Pro Tip: Apply nail color that is complementary to your dress, for easy nail art designs click this link.
Pro Tip: Draw gol tikki mehndi design on the back of hand for mehndi ceremony or other special events.
For the mehndi ceremony brides to and girl guests fancy to wear traditional dresses so have a look at Pakistani bridal mehndi dresses.
To gain traditional looks girls love to draw round henna designs on the back of their hands and on the palm of their hands. Therefore you can explore the following round tikki mehndi patterns
Gol tikki mehndi design back hand
Pakistani gol tikki mehndi designs
Easy gol tikki mehndi designs
Floral gol tikka mehndi designs
Shaded round mehndi patterns
Gol tikka mehndi with glitter and stones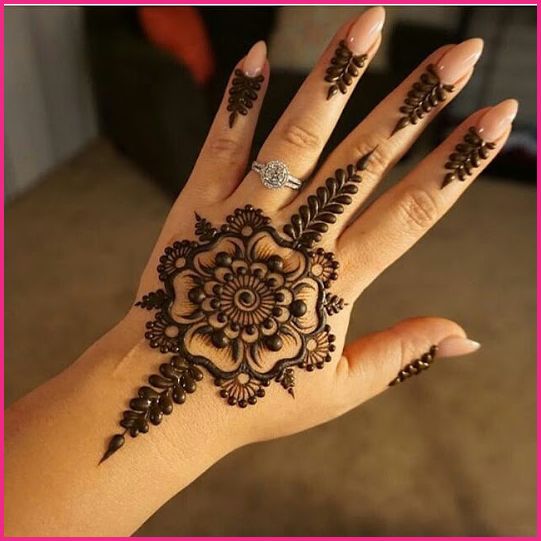 1. Easy Gol Tikki Mehndi Designs
If you are eager to stand out on any occasion like eid or wedding functions revamp your hands using easy tikki henna patterns have a deep look at the henna pictures below. In one of my other post simple mehndi design picture tutorials, I have shared step-by-step henna designs for beginners. See below easy mandala design pictures.
If you are a beginner mehndi designer I am sure this article is going to help you with much, DIY easy mehndi designs.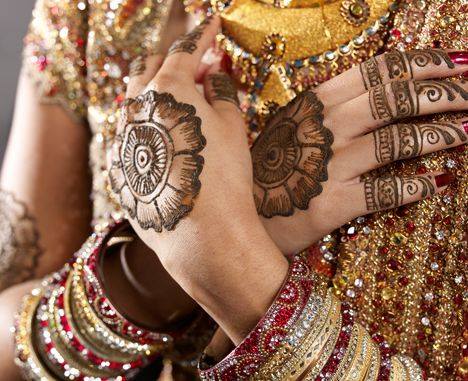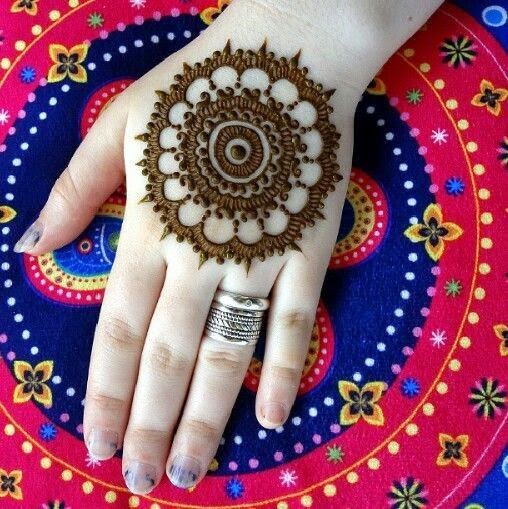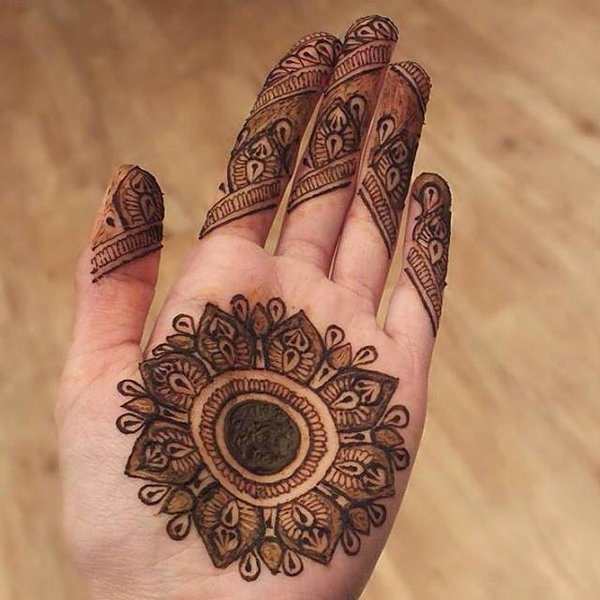 2. Pakistani Gol Tikki Mehndi Designs
The Pakistani tikki mehndi design is made by combining different dots of particular sizes ranging from small to large. or it is made up of various floral patterns arranged around round mehndi tikki in the middle of the palm either back hand or front hand.
Tikki mehndi design is one of evergreen mehndi designs that never go out of vogue and it is still ladies' favorite when drawn with some unique and eye-catching designs.
3. Gol Tikki Mehndi Design Back Hand
I won't be wrong if I say tikki mehndi looks perfect on back hand if you want to stand out on an event with a traditional look. Go for tikki mehndi design for mehndi ceremony or Eid this year. Here are the simple and easy gol tikki mehndi design back hand for giving you some serious mehndi design goals this year.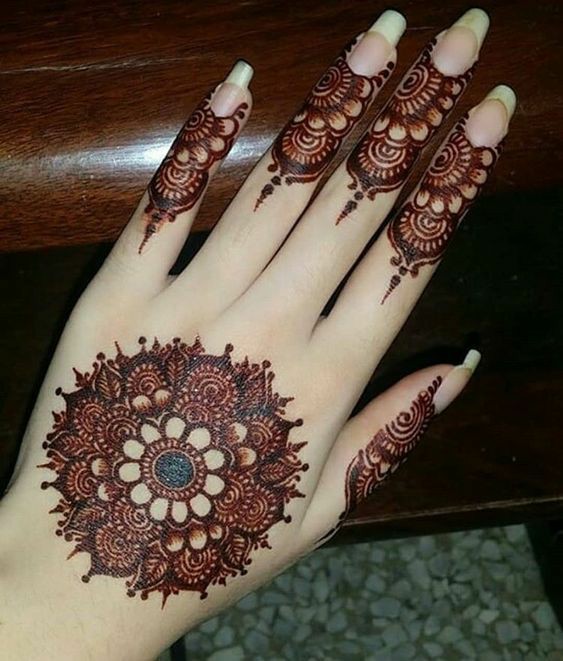 4. Floral Circular Tikka Mehndi Designs
Round floral tikki is another way to decorate hands if you like botanical patterns. Flowers and leaves certainly look stunning and show that you love nature. Am I right?  Another thing about floral designs is they look eye-catching and shows the skills of the henna designer.  Below you can observe flower mandala mehndi design images. Also, see latest eid mehndi designs for hands.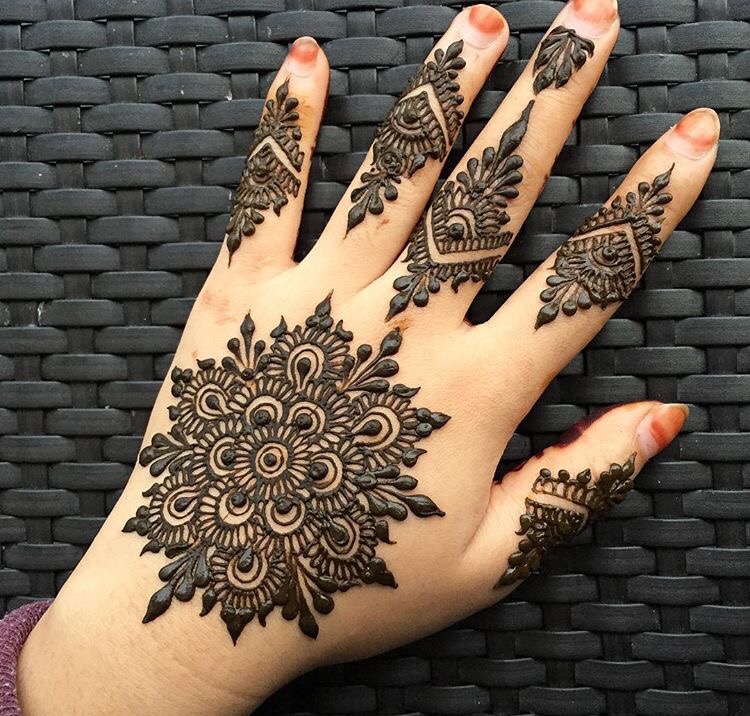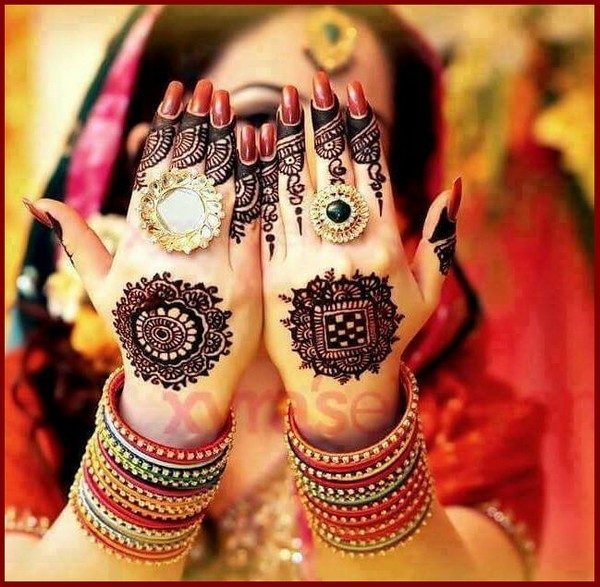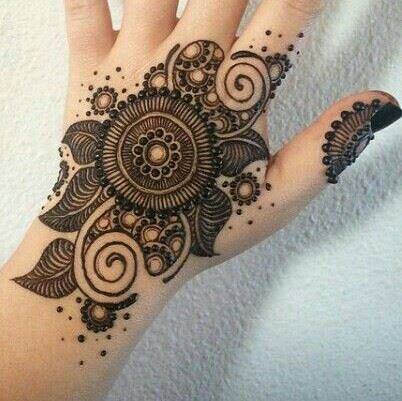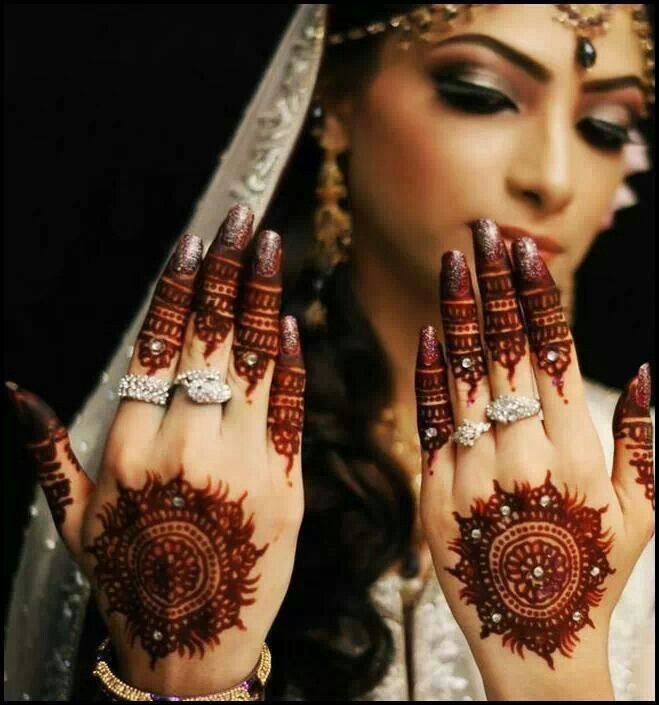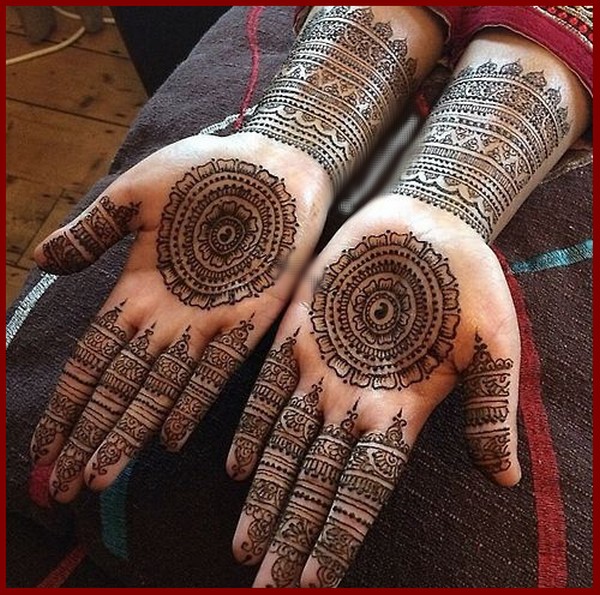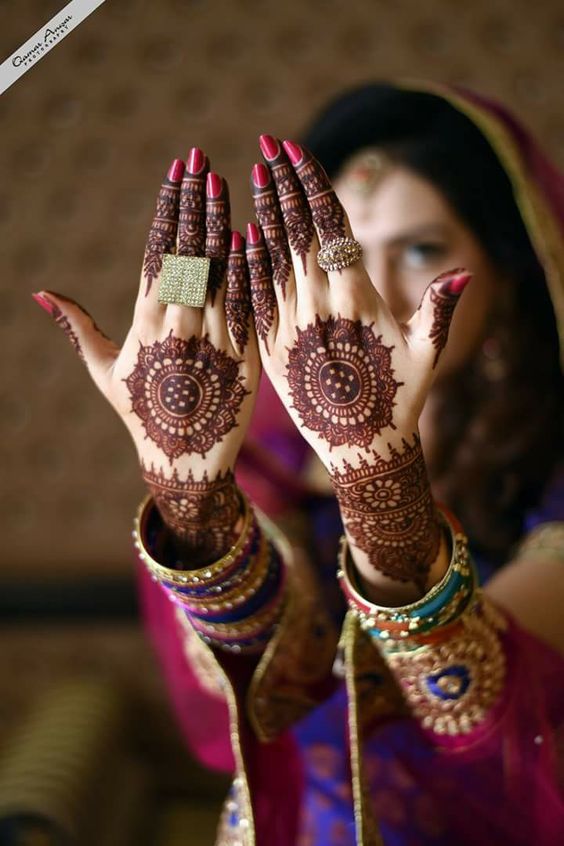 3. Shaded Mandala Tikki Henna Designs
Shaded gol tikka is another way to renovate hands to stand out at any party. Shaded mehndi design like other circle designs is an extension of traditional gol tikki designs that look traditional yet modern.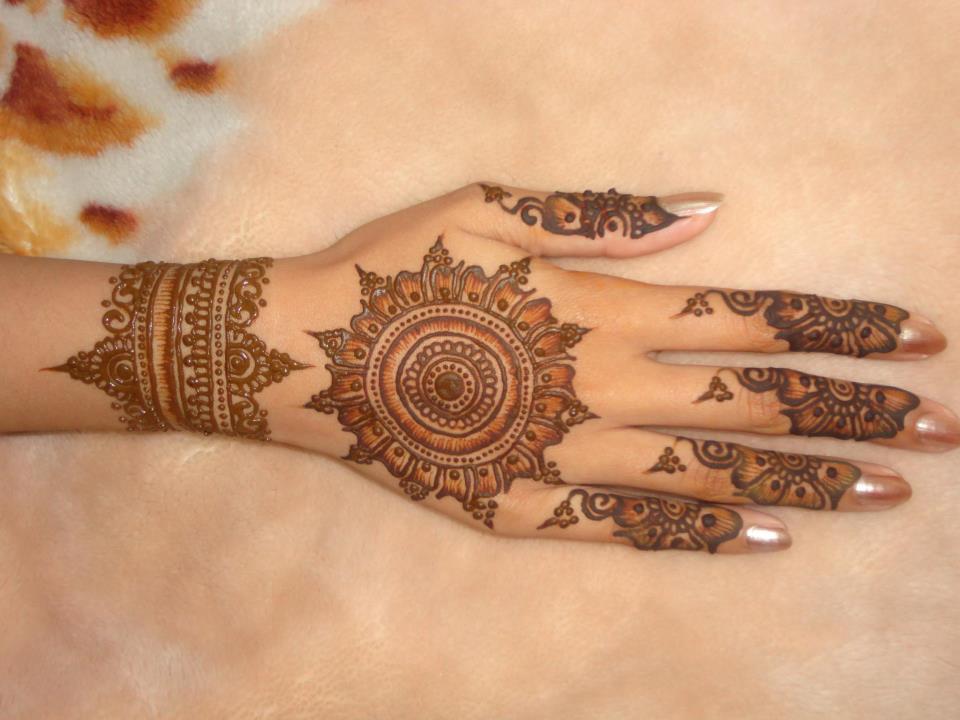 4. Gol Tikka Mehndi Designs with Glitter & Stones
Glitter and stones are used as adornments that add more beauty to the mehndi, you can also enhance the beauty of your hands by adding tweaks of glitter and stone. I hope the gol tikki mehndi photos will help you to embellish your hands in a mehndi professional way.
Pro Tip: If you are the bride you must add stone and glitter to make your mehndi more beautiful.
For heavy wedding henna patterns for hands, arms and feet check out wedding henna designs for bridals.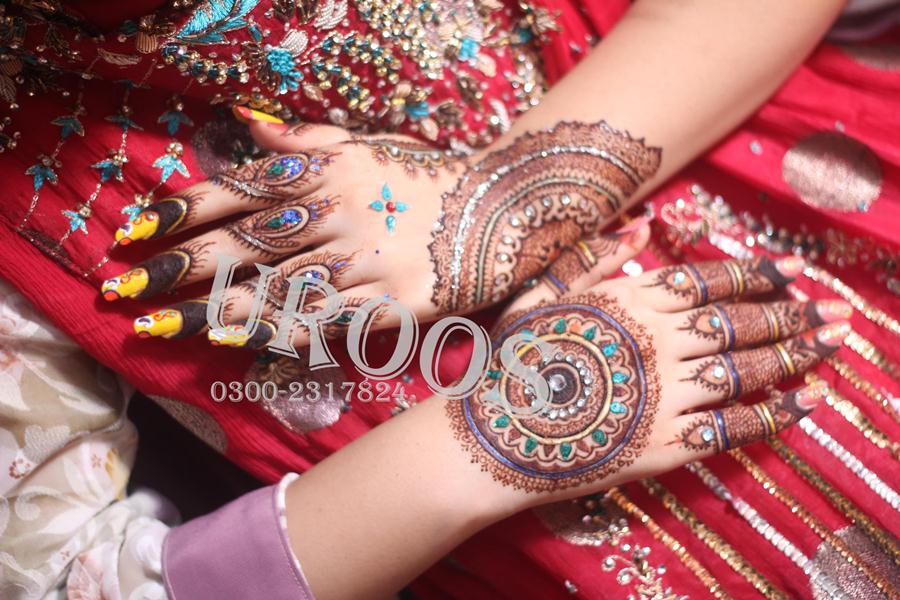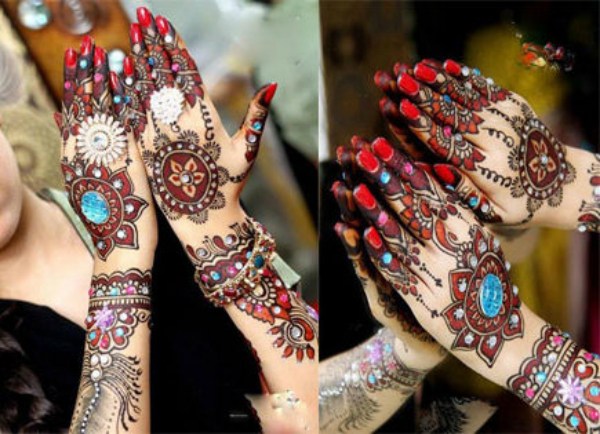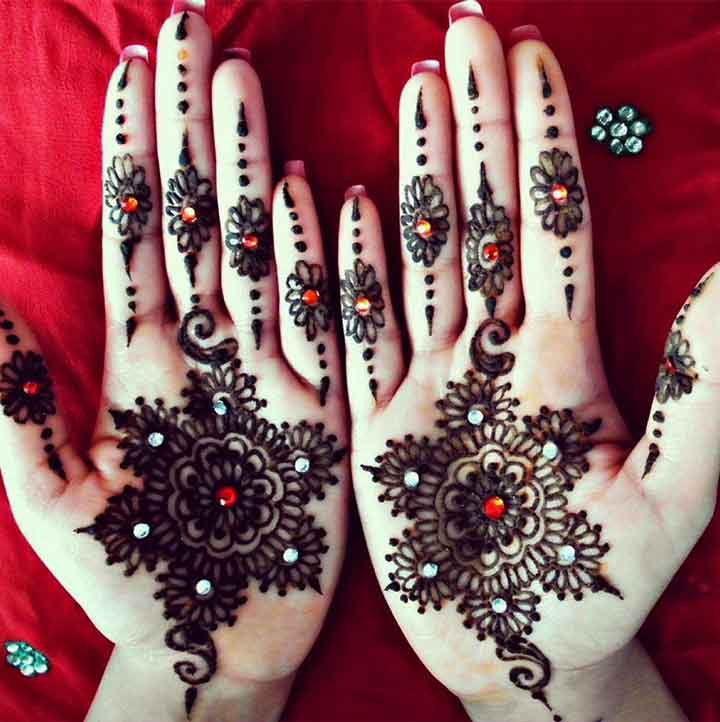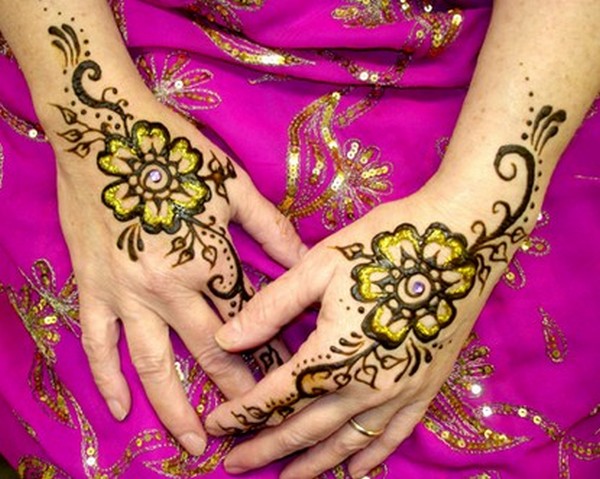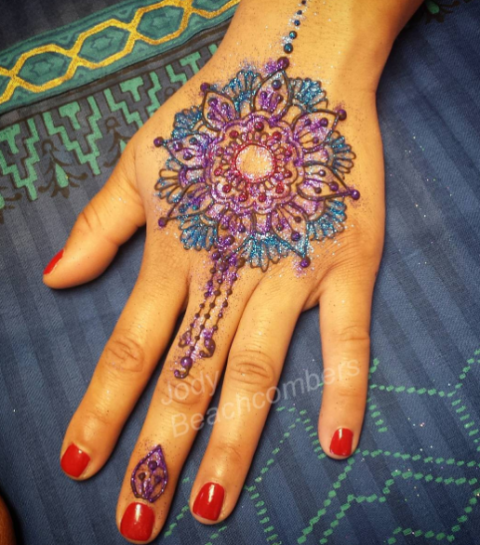 In this article, you took a closer look at gol tikki mehndi designs for hands that are simple and easy yet beautiful gol tikki mehndi designs and watched beautiful henna images. I hope you got the necessary inspiration and tikki mehndi design idea for the coming event. If you like the post share it with friends and also follow me on social media to get more fashion, style, and beauty stuff.
Also, check out simple mehndi designs for hands to have some easy yet trendy henna design ideas.