Latest Makeup Tips in Urdu to Look Stunning
Every women desire to look gorgeous on parties and casually so I thought to post about makeup tips in urdu for all makeupholics girls and women. If you wear makeup for work or events than you also must know how to wear make in right way. Doing makeup is really an art that require little practice so this article would help you all by giving make up tips in urdu.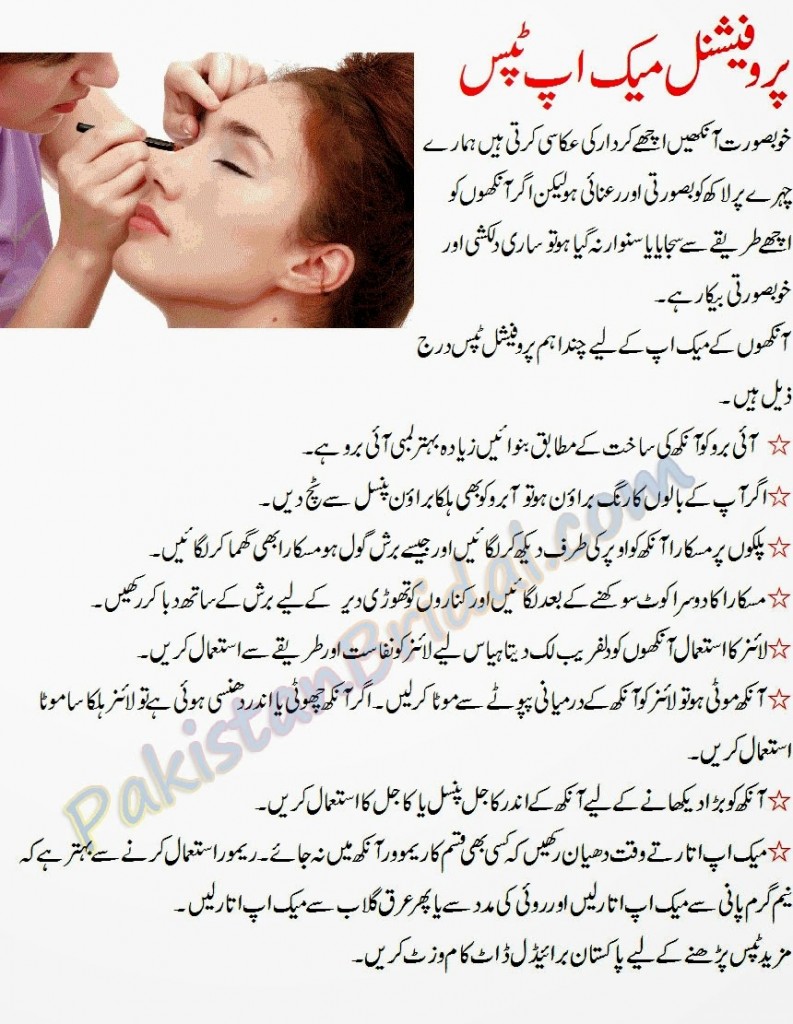 Latest Makeup Tips in Urdu to Look Stunning
Doing makeover is an art that require lots of practice so practice this art for you and others to look stunning. Let's start with how to apply makeup in urdu for parties, eid and job.
1. Apply Base or Foundation
This is the first and most important step when you start makeup, for good makeup looks select a makeup base that suits you most and blend it well. Follow the steps shown below to apply makeup base in urdu in correct way to make your face look even tone. As far as I am concerned I use Revlon courtesy base for combination skin it is price 2700 PKR and is easily available in Pakistan. We all face different skin issues like dull skin and dark circles for beauty tips for face whitening follow check out the link below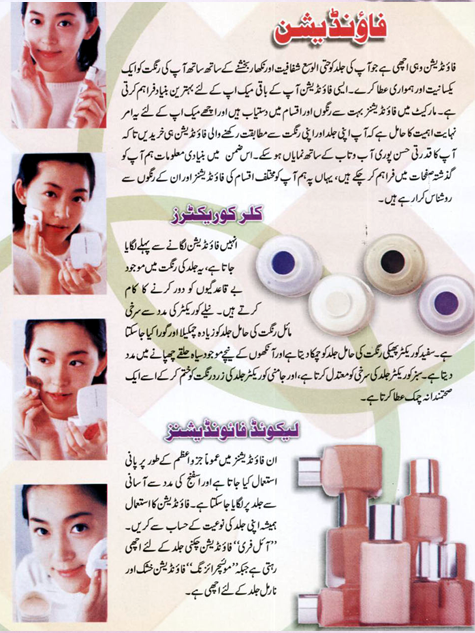 2. Apply Face Powder
Apply face powder on well blended layer of foundation. Powder play a key role in setting base an give a finished look by absorbing extra oils. I use Maybelline 24 hour stay powder in ivory and it is price 1600/- PKR.
3. Do Eye Makeup
Eye makeup makes your eye looks bigger or smaller depending on how you do eye makeup such as smokey eyes or simple eye makeup. For making your eyes more attractive get details about how to do eye makeup in urdu.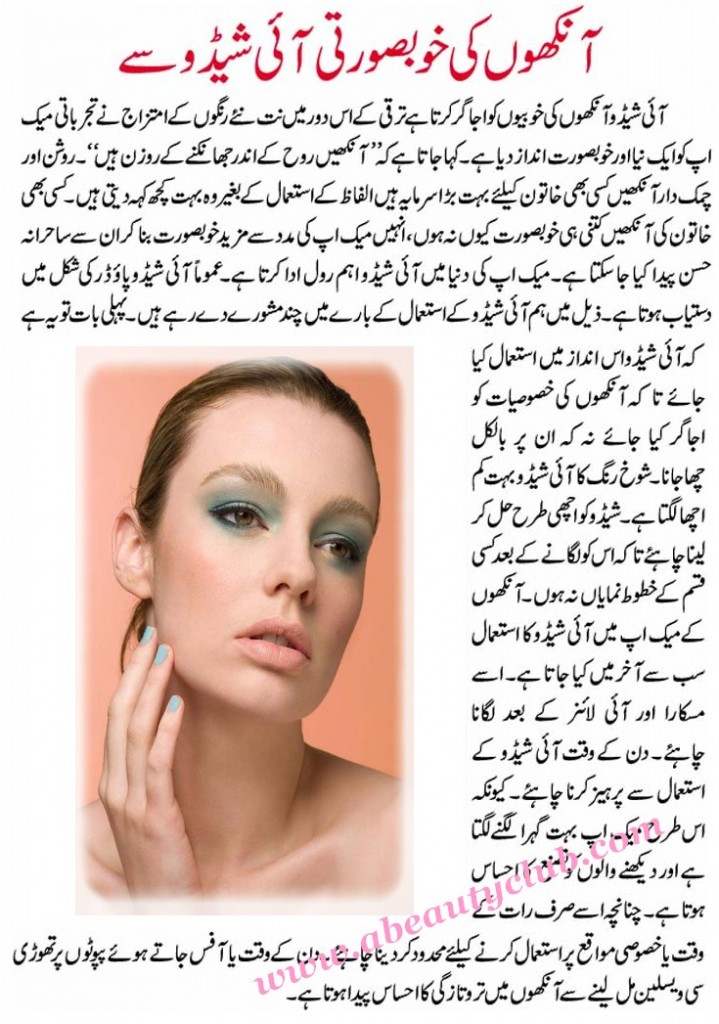 4. Apply Eyeliner & Mascara
There are various ways to apply eye liner cat eyeliner, winged eyeliner and others. Find the one way that suits you most and practice to apply this correctly.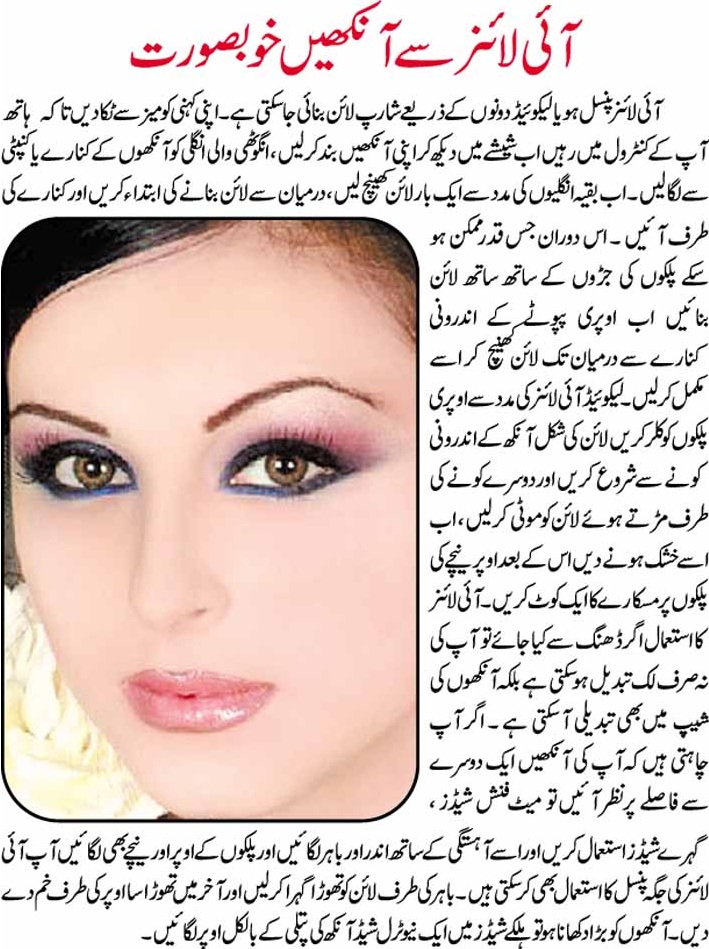 5. Contour and Blush
Contouring is important to enhance your face features without contour your face look healthy, after contour apply blush. For applying blush you should know your face shape like round, oval, square or heart shape. For this follow the makeup tips in urdu. For contouring I use Maybelline sculpt contouring kit and it's price is 1600/- PKR.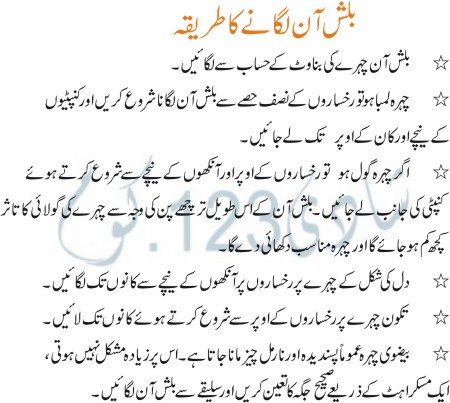 6. Apply Lipstick
If I say lipstick is the soul of makeover it won't be wrong. I would recommend to practice the art of lipstick to enhance your makeup looks and choose those colors that look gorgeous on you. Like these days nude and beige, pink and coral colored lipsticks are in trend and these go almost with every dress.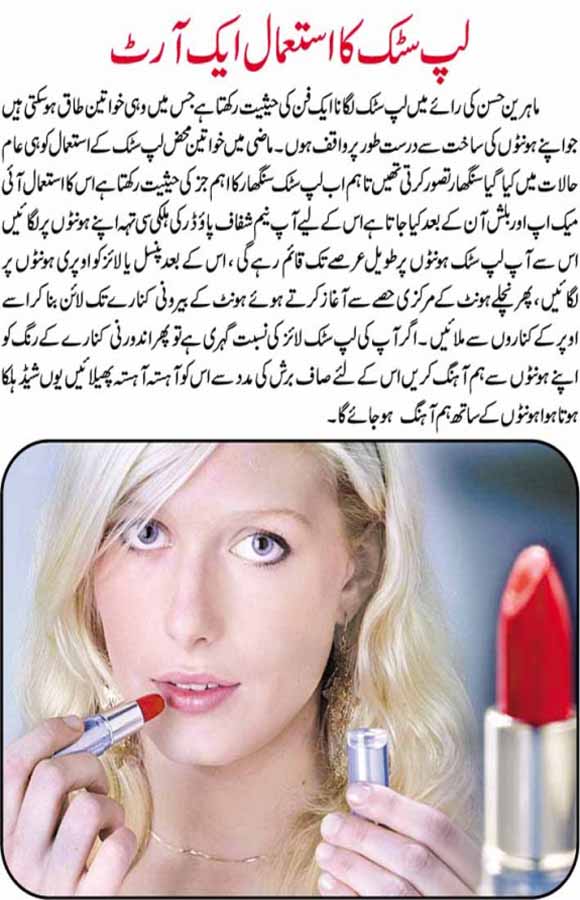 7. Make a Pretty Hairstyle
Don't forget to make a cute hairstyle because a poor hairstyle may ruin your all efforts that you put on doing makeup. For step by step hairstyle you can checkout the link below.
Related: Simple hairstyles step by step
Above you explored makeup tips in urdu that you can apply to do party makeup or natural looking light makeup for day to day. If you like the post share it with others and follow me on social media to get more stuff like this.