Easy Eid Makeup Look Step by Step Tutorials
Eid make up look matters a lot so this post features easy eid makeup step by step tutorials for all the girls and women who wish to look striking this eid without even spending so much cash in salons.
So go through the post to get your face, lips and eye makeup done.
Makeup for eid one of the essential things that all girls and women are obsessed with because intrinsically we all crave to look flawless and a perfect makeover is what we all ladies love to look perfect. Today's post features all the ultimate solutions for eid makeup look step by step for eyes, lips and face with the help of picture and video tutorials to transform your personality for Eid festival and you will go through my own list of makeup products that are easily available in Pakistan that I use to get ready for parties, eid, and daily working day.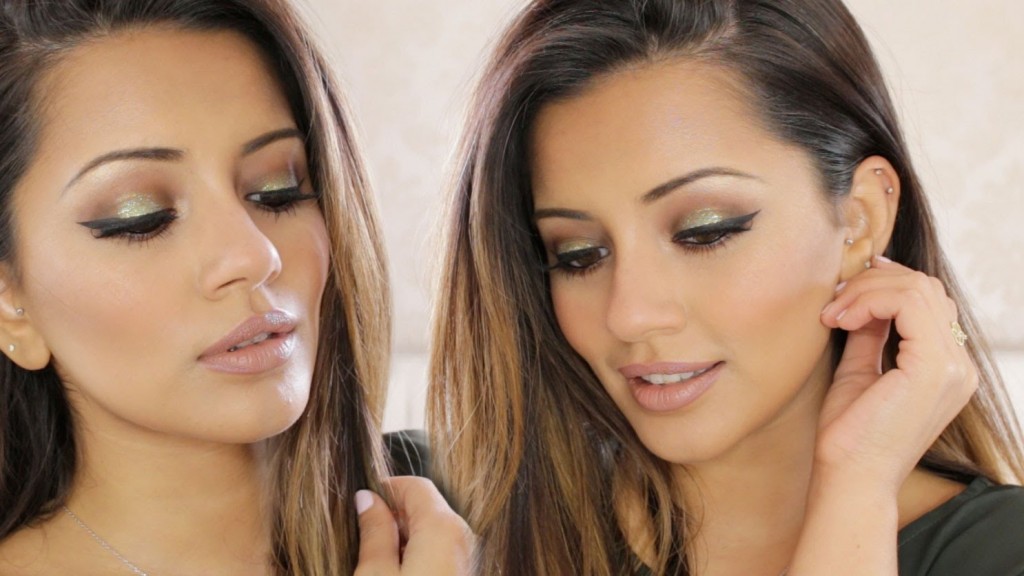 All girls and women are so much busy in their own lives and household chores so it's pretty challenging for ladies to separate time for a makeover to solve that problem I have shared for all the busy gals and women best makeup looks step by step for daytime and nighttime makeover inspiration. Also, check out my another post about eid makeup looks for Pakistani girls.  Watch here another new Eid makeup look and outfit video, that is just perfect for any party wears makeup look too so tune in to this eid makeover video to achieve soft pinkish looks.
See below a very easy and simple step by step Rumena Begum eid look tutorial to achieve adorable eid look for eid special day or evening.
Check out these link for Simple Arabic Eye Makeup Tutorial Step by Step
Makeup Products Needed to Get Your Eid Makeup Done?
You should have following makeup essentials to get ready for eid, parties, weddings and even for a casual working day. I am using these mentioned makeup items and totally in love with these products and you may find these beneficial as well, but everyone has different skin and one product might be suitable for one person might be not suitable for the other so be careful when buying cosmetics use those that go well with your skin type, well see my make up list below:
Maybelline 24 hour super stay foundation suitable for normal skin comes in many tones, choose according to your complexion and its price is 1590 Rs.
Maybelline 24 hour super stay powder. It is best for summer day makeup to resist, oil, sweat, and humidity comes in different colors like nude, ivory etc. Its price is 1600 Rs.
Maybelline Fit Me Sculpt contour palette perfect for contouring cheekbones and contain a highlighter to highlight specific facial parts, its price is 1995 Rs.
For blush, I use NYX blush in pink for rupees 800 and Oriflame cherry my cheeks for rupees 600, is my most favorite blush that I wear for night makeover.
For lips I use NYX cosmetics matte lipsticks in Angel for rupees 950, it gives my lips angel pink color and I used to mix it with Maybelline baby lips pink chapstick to make my lips really baby like this trick really works for me because I want bit glossy lips.
I apply L'Oreal Paris super magic gel liner in ultra black comes in rupees 1600.
For eyelashes, I apply Maybelline New York volume sensational mascara that worth rupees 1399, to get thick fuller lashes.
Simple Eid Makeup Step by Step Tutorials for Beginners
If you really wanna take your beauty to the next level follow these super easy photos and video tutorials to make wow for Eid celebrations. You will be able to apply makeover like a professional, start with visualizing and little practice and see the magic.
Check out these related links as well
Pakistani eid dresses for women
Easy eid hairstyles step by step
Simple arabic mehndi designs for eid
1. How to Apply Eid Makeup Step by Step Photo Tutorial: Follow the simple steps shown in picture tutorial below for mess-free makeover by following 10 simple steps about how to apply makeup in an easy step by step way to make your eid day ravishing.

2. Basic Contour, Highlighting and Blush Tutorial for Beginners: In the image below you can easily get to know about how to contour nose and cheekbones using bronzer, where to apply highlighter and how to apply blush for dazzling makeup looks.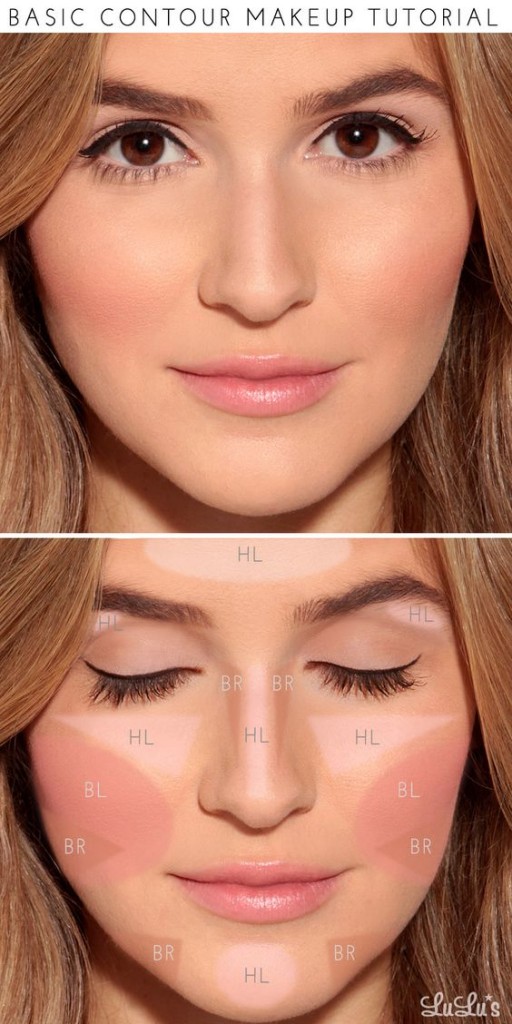 3. Simple Eid Eye Makeup Step by Step: Bronze, mauve and smokey eyes are the best photo tutorials for eid eye makeover, follow the tutorials below to achieve these makeup looks for spending eid days in a stunning way.



4. Lipstick Tutorials Step by Step for Eid:  Orange, pink and red color lipsticks are totally in trend this summer, so this post features orange golden, pink and red lipstick very easy step by step pictures tutorials to make it easy for busy ladies to look glamorous on Eid celebrations just by following the easy steps.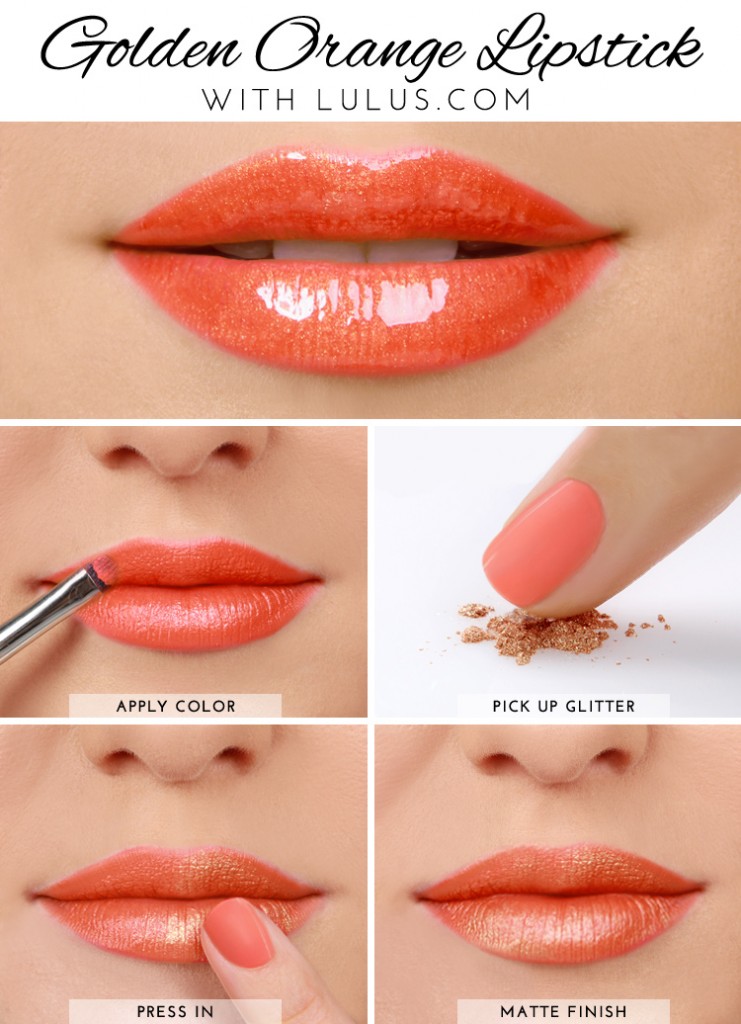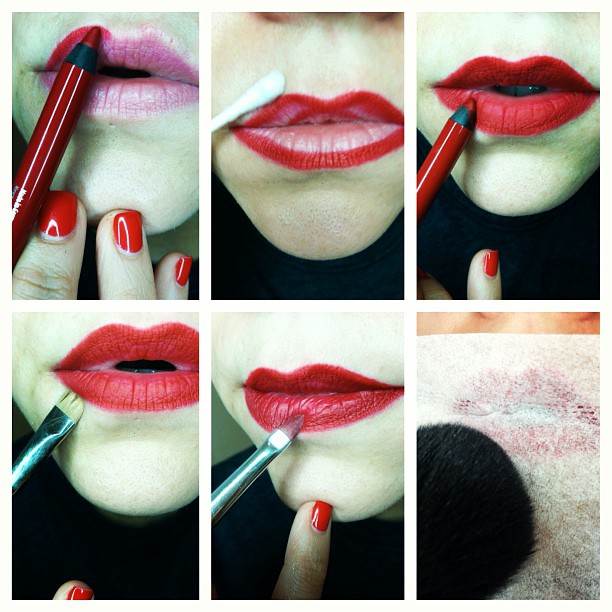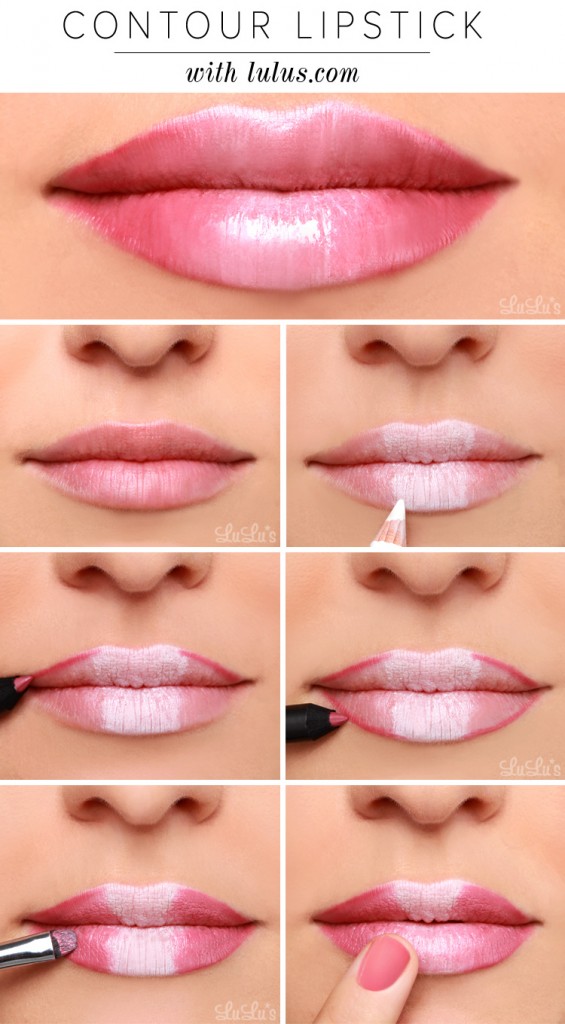 Above you have gone through simple eid makeup look step by step tutorials for face, eyes, and lips to celebrate Eid with fervor along with your loved ones while looking exotic and magnificent for radiating happiness.
When its eid how can we forget mehndi designs because ladies love to adorn their hands and other body parts for a complete eid look so gals Fashion Glint has a huge gallery of mehndi pictures from which you can choose the best design to embellish your hands, arms or feet.