Latest Pakistani Eid Dresses 2021 For Girls & Women
As eid is around the corner in this article you can explore new Pakistani Eid dresses 2021 for girls and women to get inspirational ideas about new Eid dresses 2021 to look highly magnificent on eid days.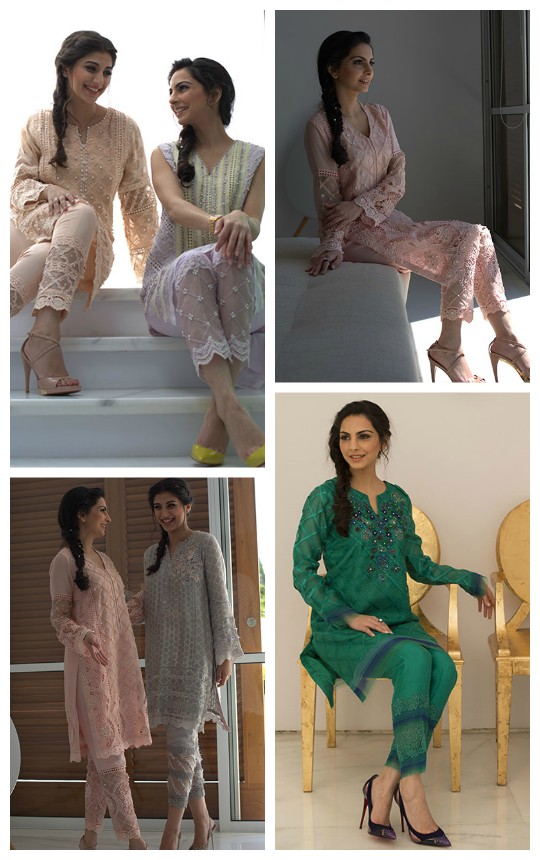 parties or get-togethers. Many clothing brands and designers have recently launched new eid collections in 2021 for girls and women of all ages in exquisite designs and festive colors. Therefore fashion glint comes up with its striking eid dress collection so that you can get some eid dress ideas to celebrate this eid with happiness overload.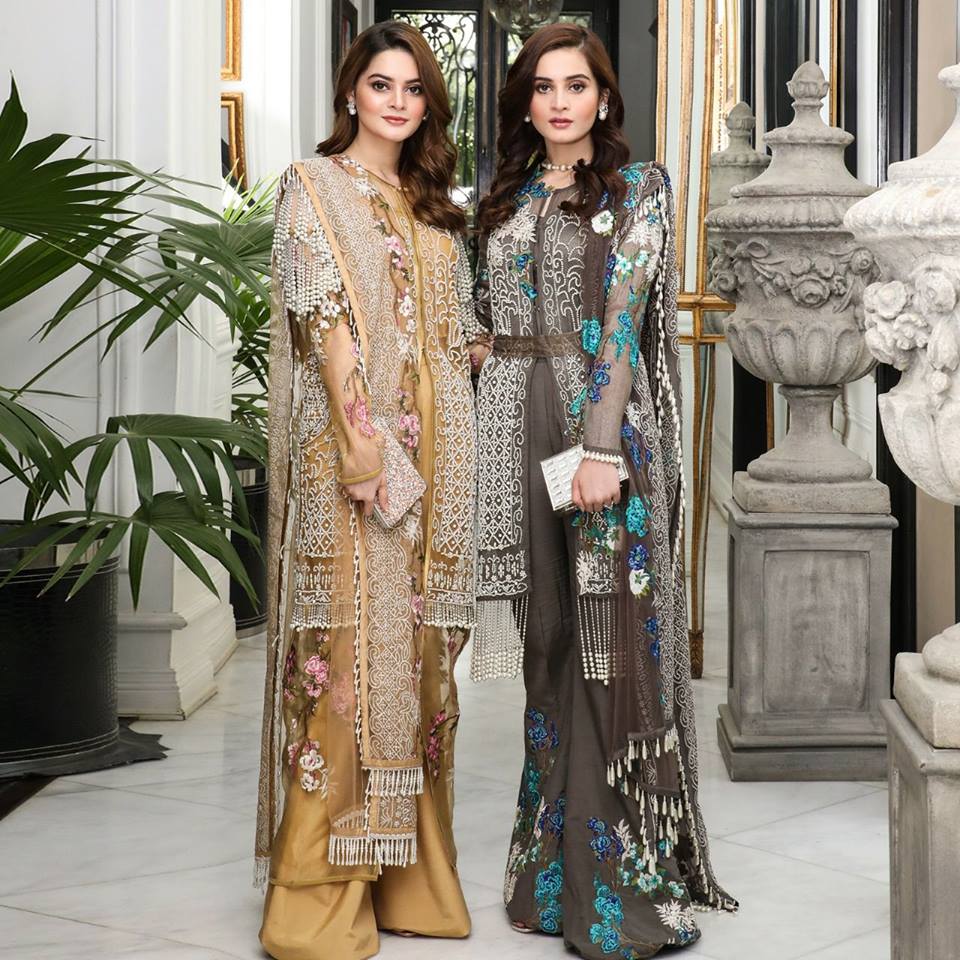 As we all know in Pakistan we all celebrate Eid with religious and traditional zeal and especially kids and ladies get much excited about Eid celebrations because of new dresses, mehndi, gifts, and lots of eidi in cash. Selecting the most suitable attire to look unique at every occasion is the innate desire in every female and definitely, all of us have different taste when it comes to selecting outfit hence, by tuning in to this article you will get a wide variety of latest Pakistani eid clothes latest collections by renowned designers.
Tune into this video to see the new Pakistani eid collection 2021 by famous Pakistani designers.
As eid is around every clothing brand and different designers have launched their exotic eid collections for girls, men, and kids as well. Nowadays ladies do not need to worry about the latest eid dress designs and cuts because designers offer the best of designs in eid collections to give customers a feeling of happiness when wearing clothes. But I know the budget is the major concern for us you can get at least stylish dress design ideas to stitch your dress on your own or even get inspiration about color schemes etc.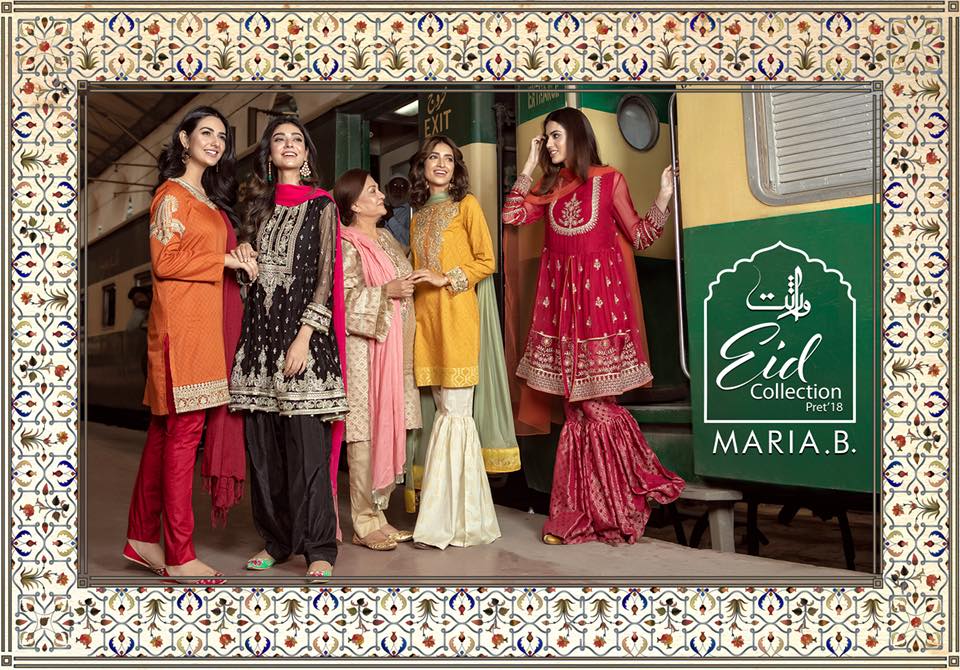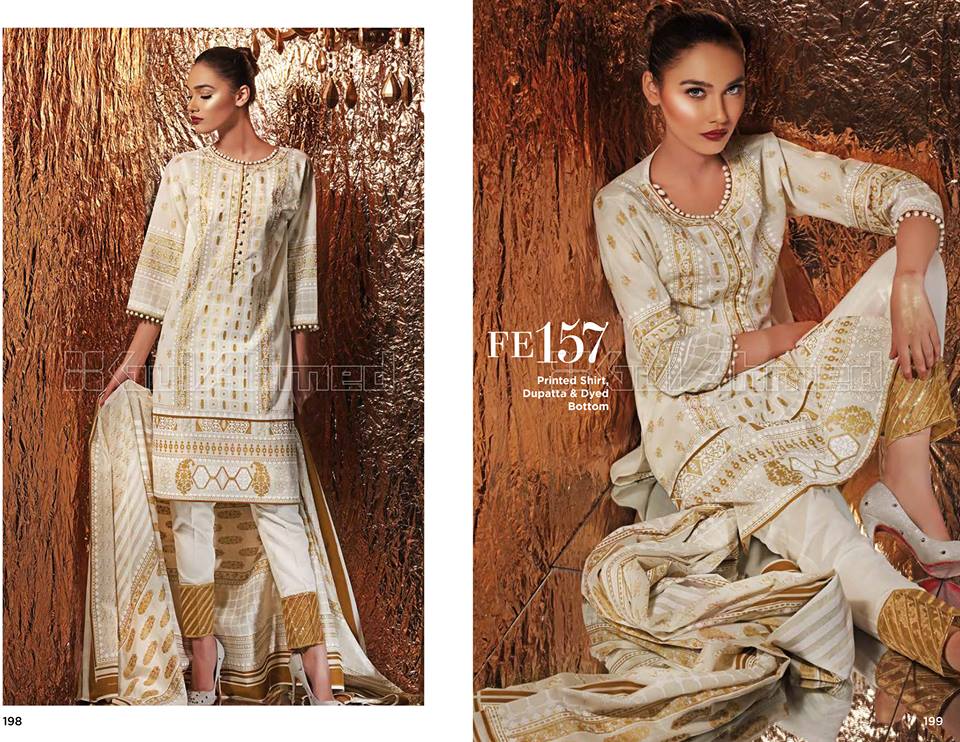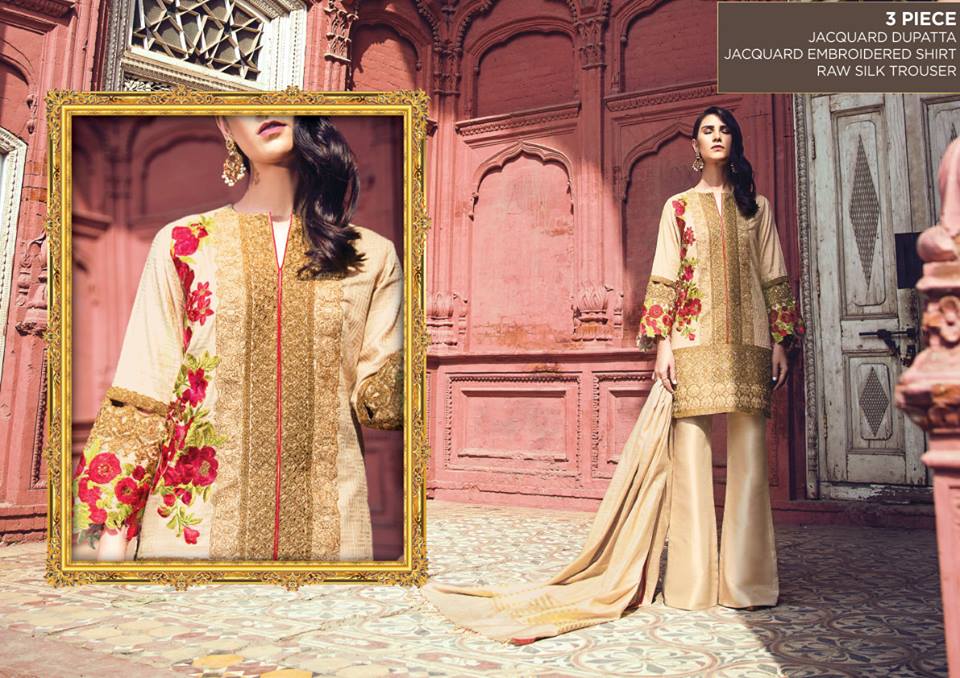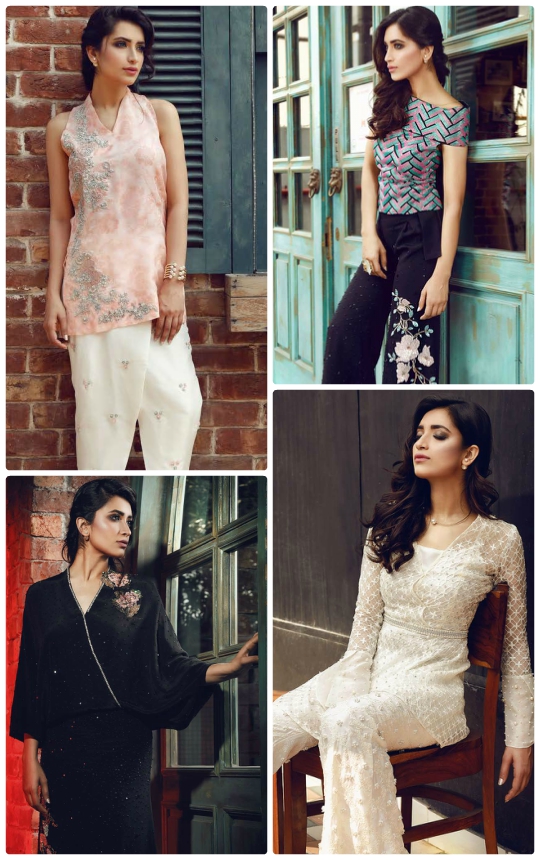 New Eid Dress Collections 2021 for Girls & Women
Many Pakistani designers such as Maria B, Zainab Chottani, Saira Rizwan, Aysha Ahmed, Erum Khan, Aysha Ibrahim, Sana Safinas, Sania Maskatiya, and others have launched eid collections for their varied customers. These eid collections offer a wide range of options to varied customers to look extraordinarily stylish in this summer season. These clothes could also be used as formal, semi-formal and even you can wear at any wedding function, I bet you will look stunning. Below you can find quality fabric with intricate embroidered motifs and patterns that look highly eye-catching. Recently following brands have launched their Eid collections in Pakistan;
Maria B
Alkaram Studio
Nishat Linen
Gul Ahmed
Sapphire
Khaadi
Elan
Cross Stitch
Generation
Threads and Motifs
Sanasafinaz
Eid Dresses in Contemporary Style
On this eid, you can try different new Eid dresses designs in the western cut with a touch of ethnic designs, if you like the contemporary style you go for  following
jacket style dress with pants,
peplum style
short shirt with trousers.
Traditional Eid Dresses 2021
Eid is the perfect occasion to wear bright traditional dresses with exquisite embroidery, sequins, stones, pearls and many other embellishments. Recently Maria B has released her latest eid collection 2021 which is named as Wirasat the theme behind it is totally traditional and ethnic for the whole family.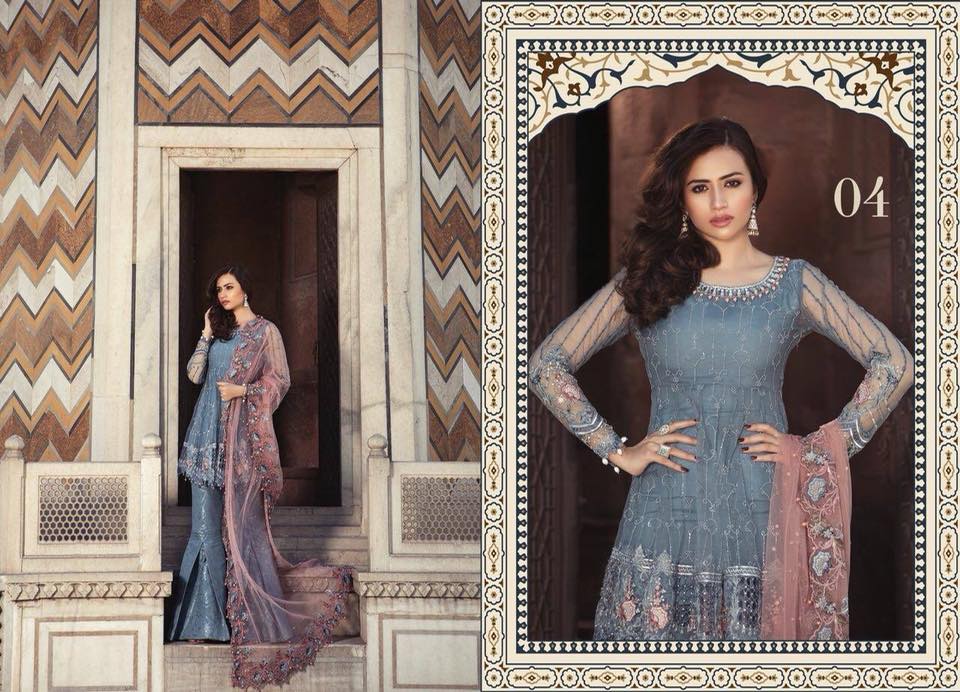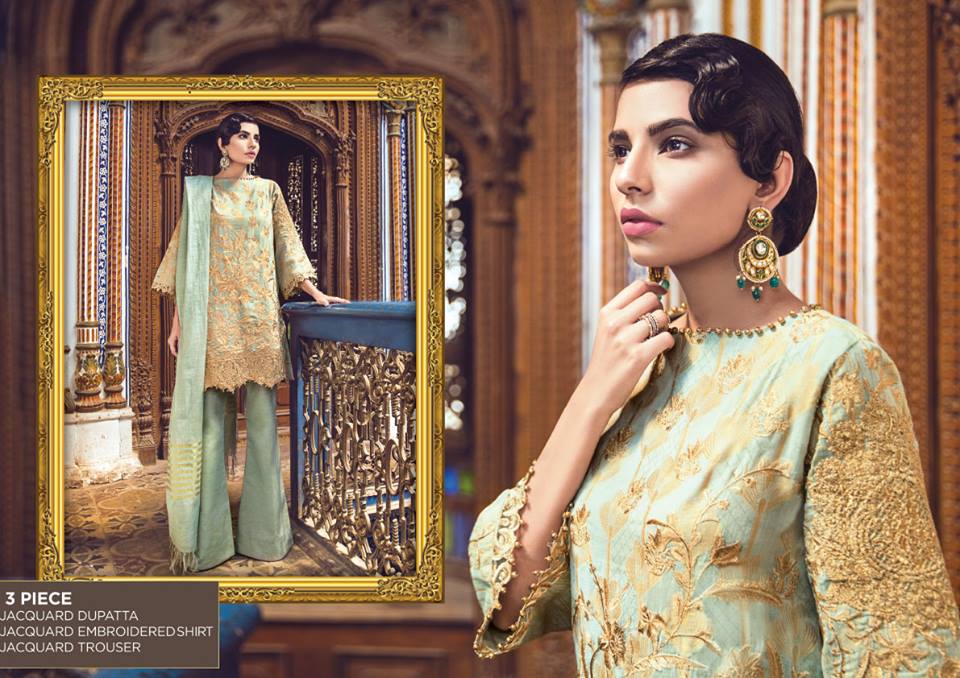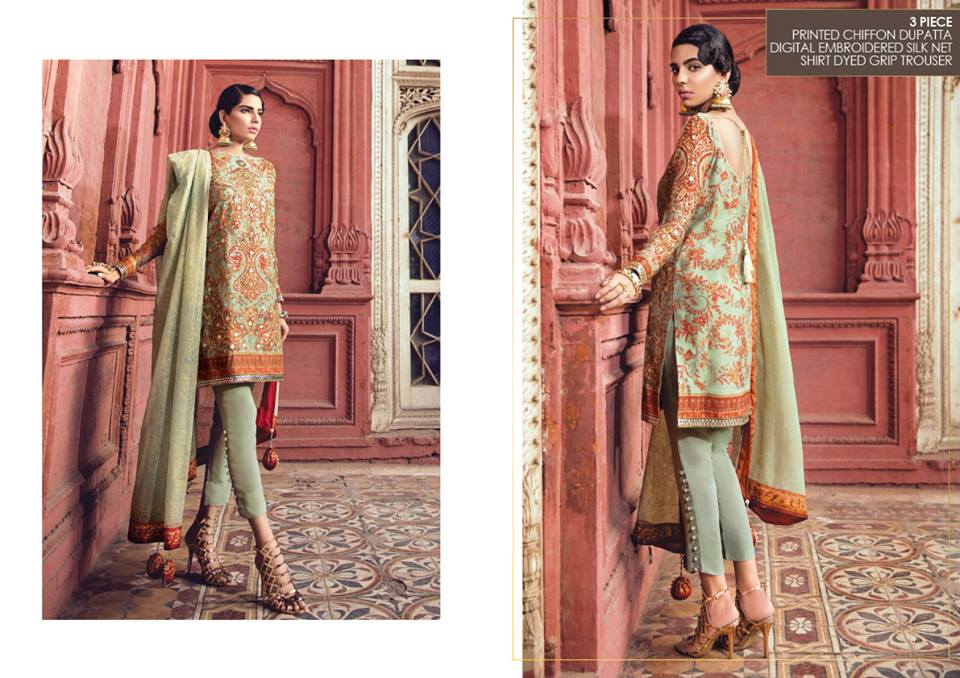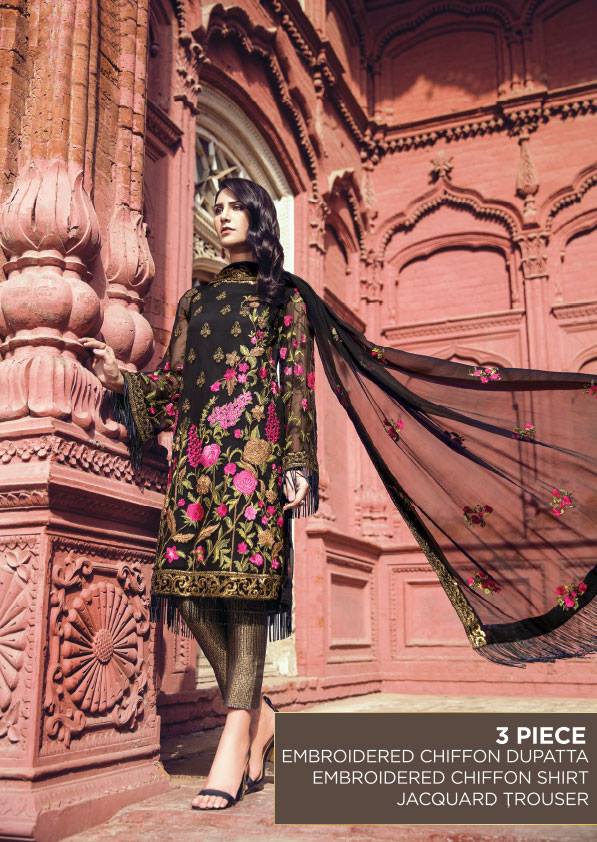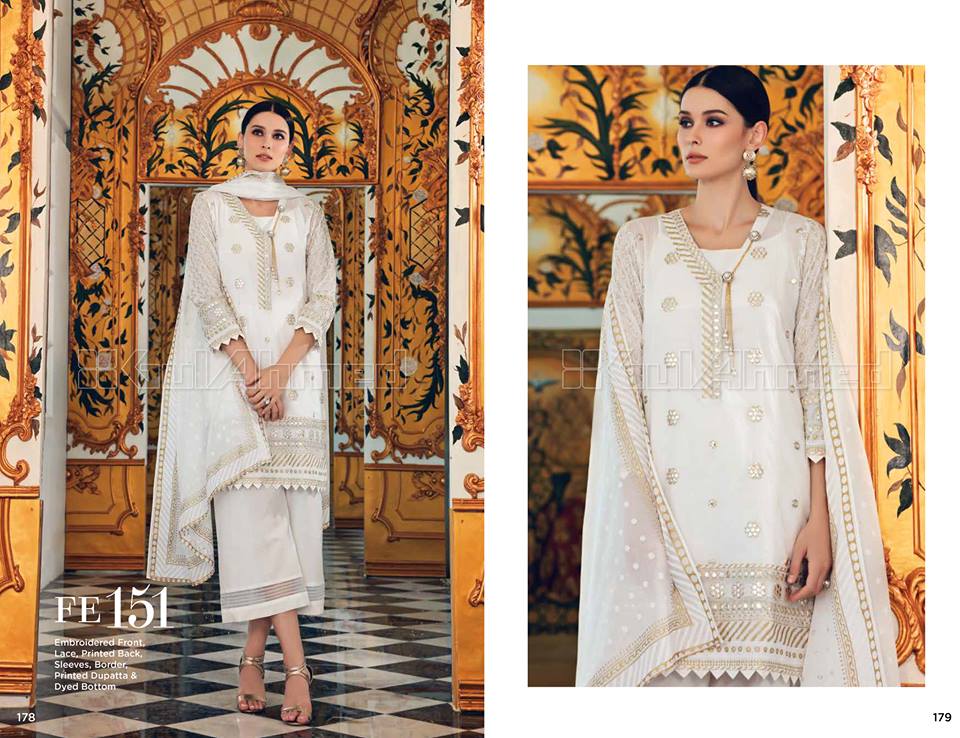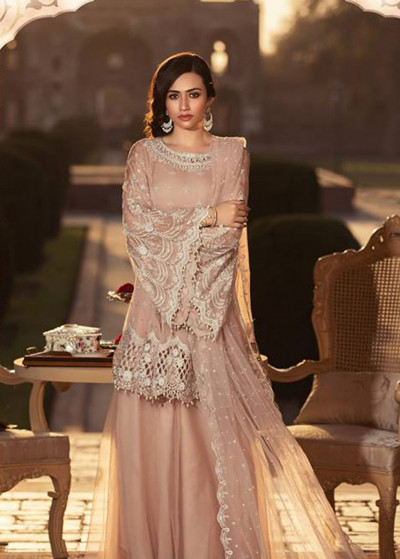 And if you want to achieve a traditional look you can go for;
shirt with tulip shalwar,
embroidered frock with gahrara or sharara pants
short shirt with straight pants,
kurta with trousers etc.
Fashion Glint Tip: Makeup and hairdo is something that can enhance your overall look But keep in mind which hairstyle to go for eid? which makeup to go for eid? and which shoes to wear this eid? Find help for all these questions by clicking on the links below.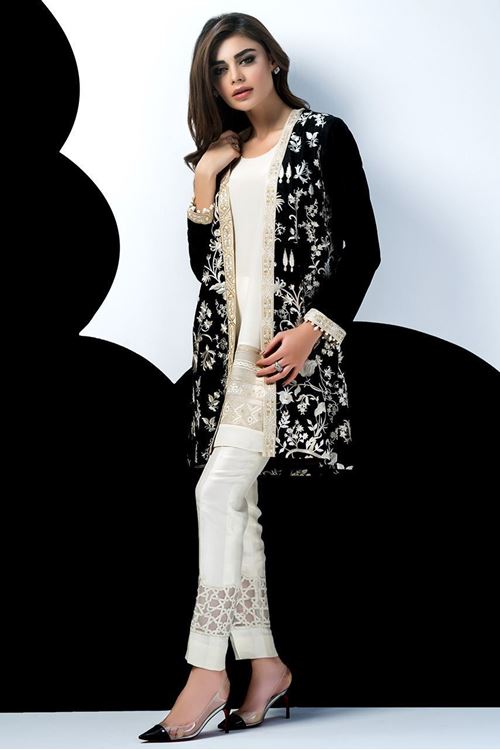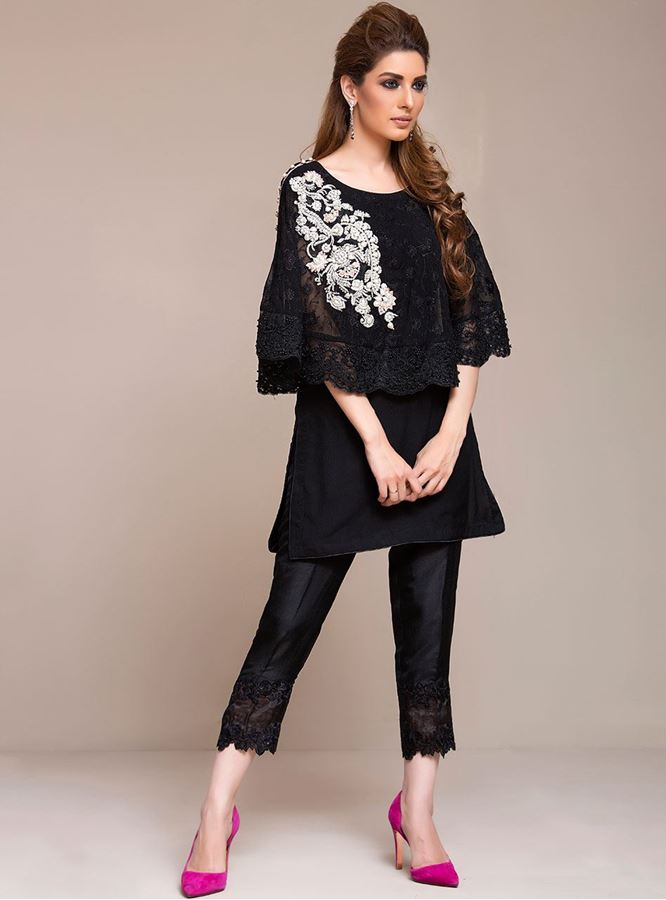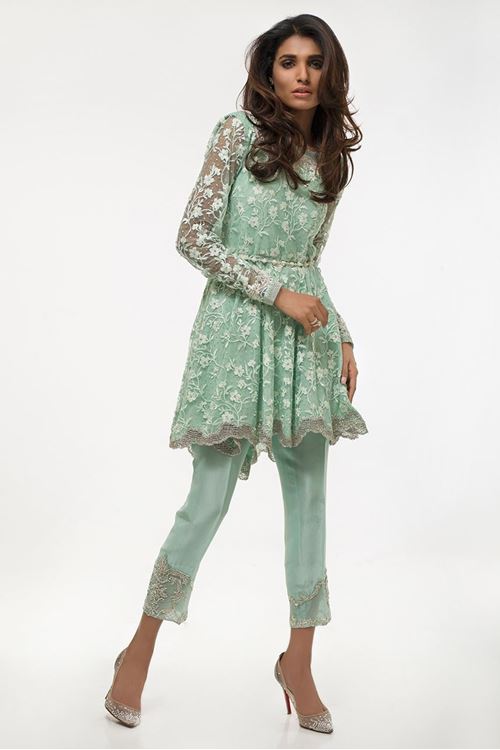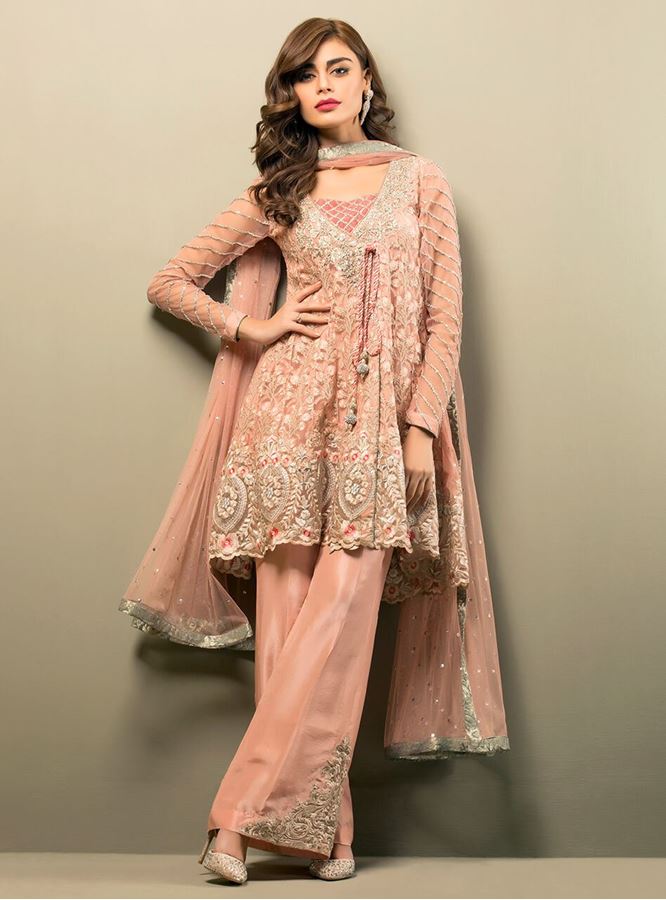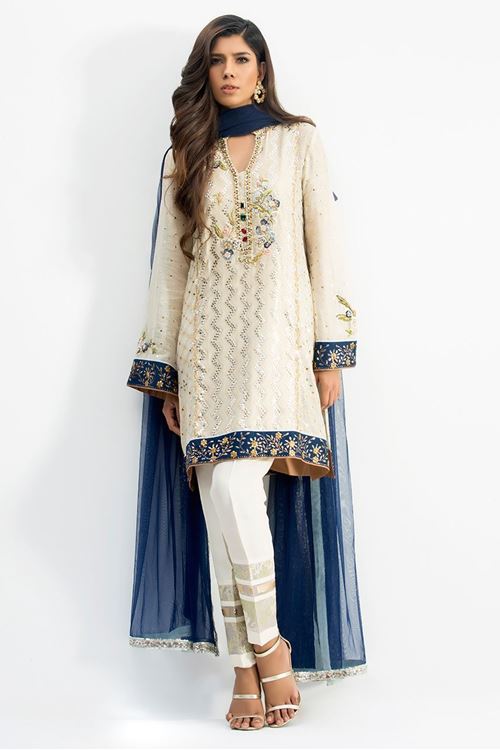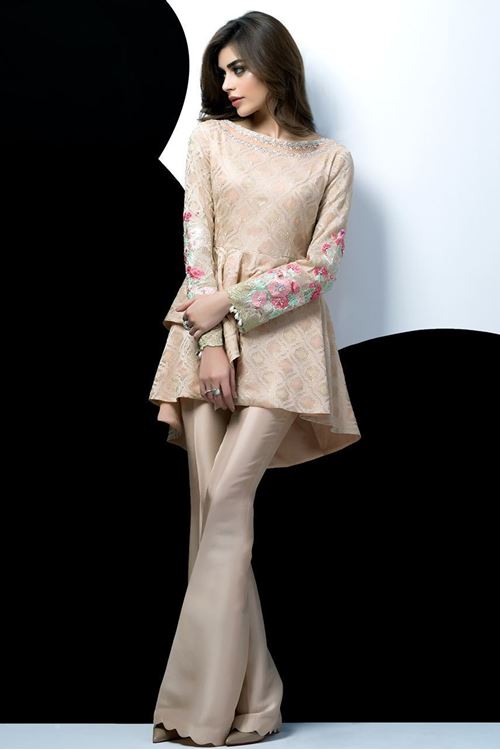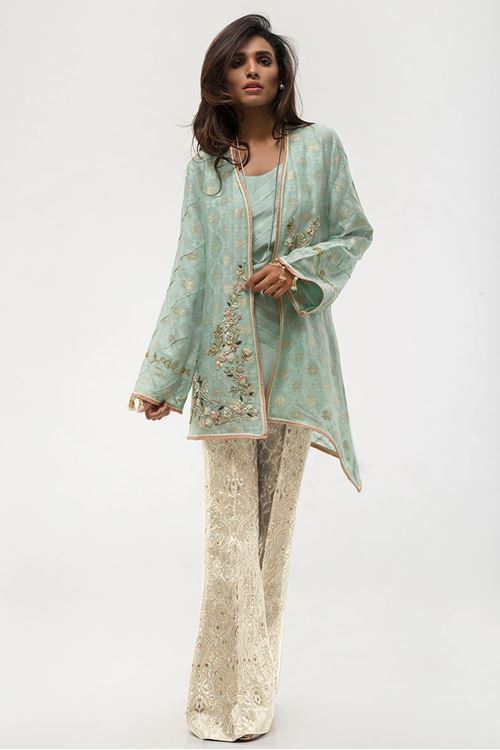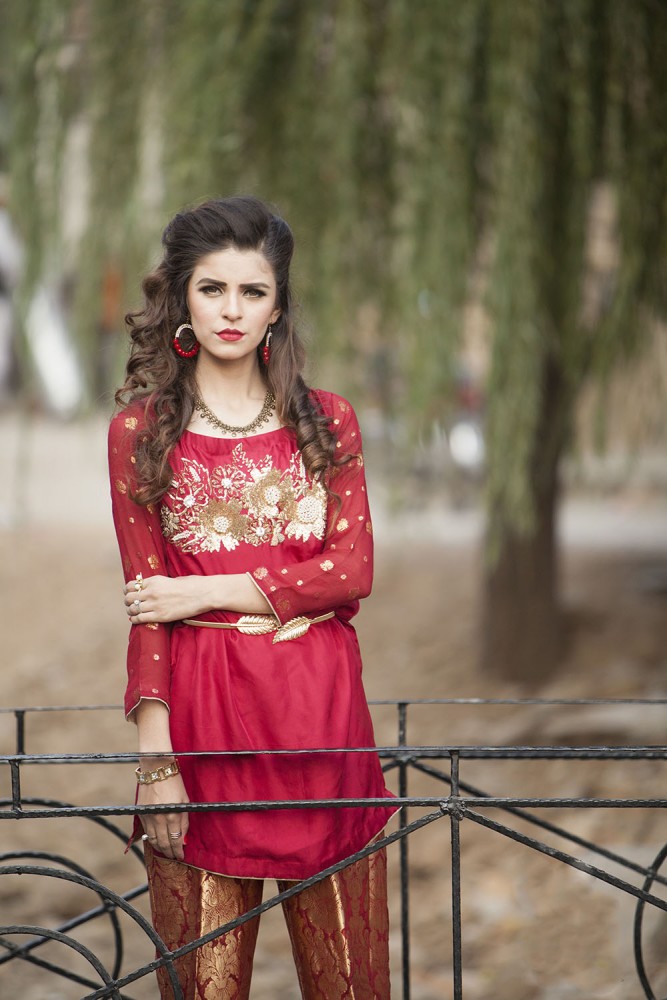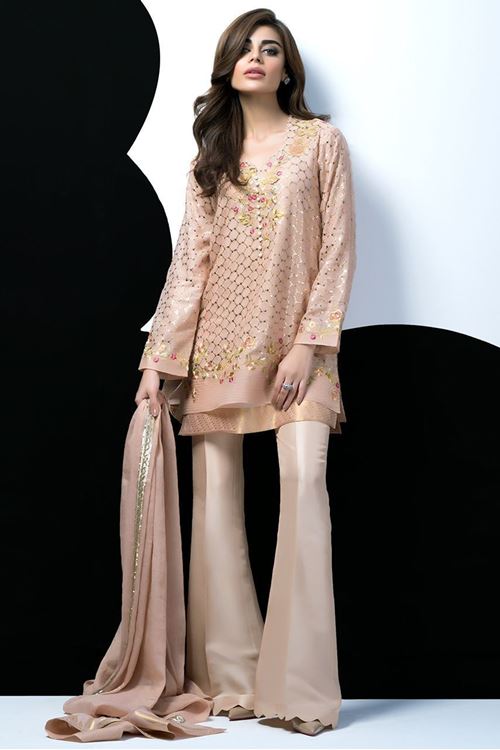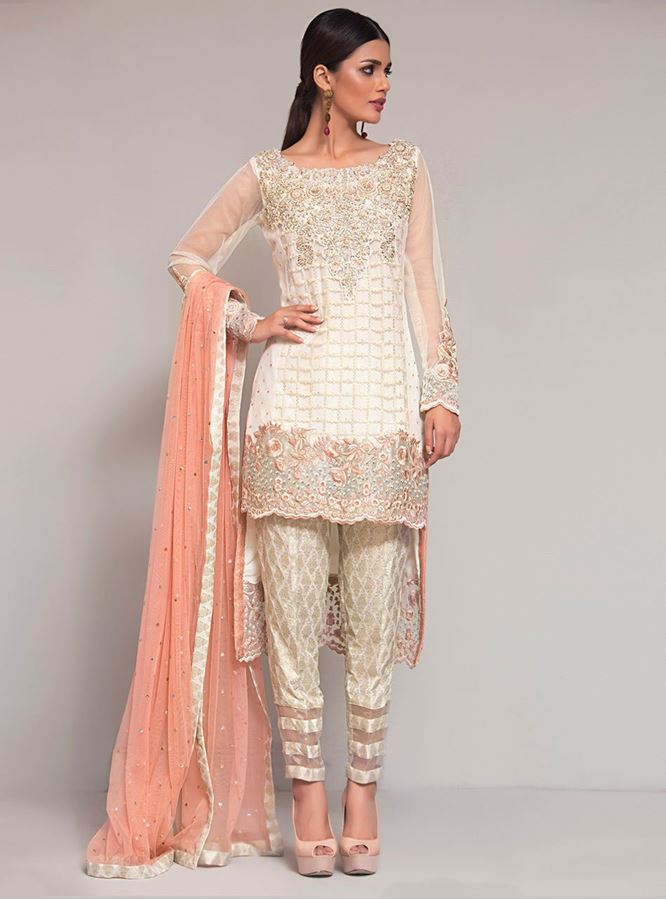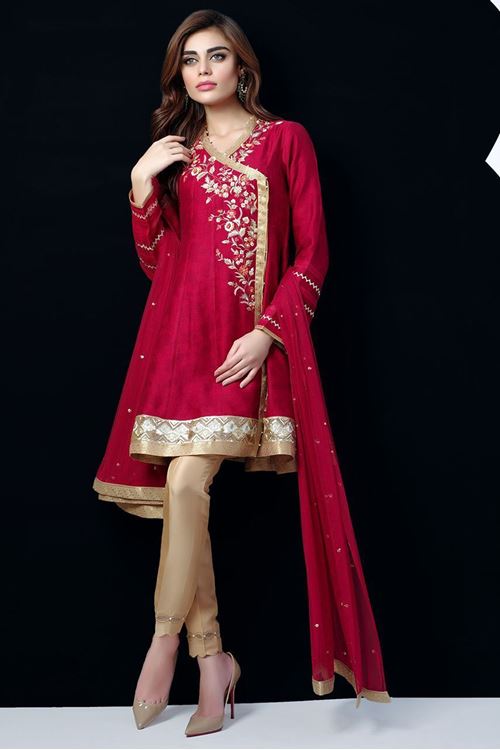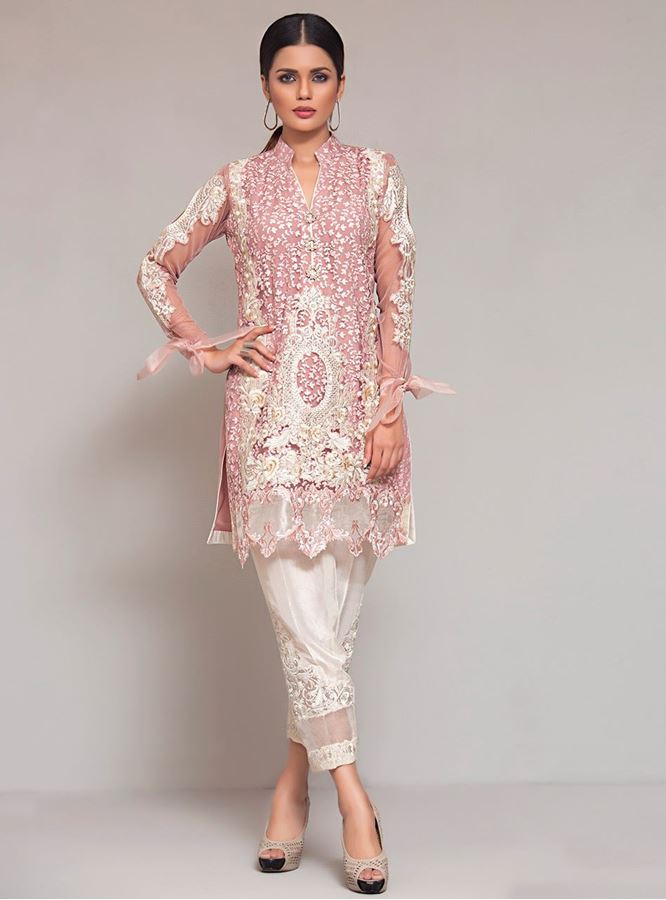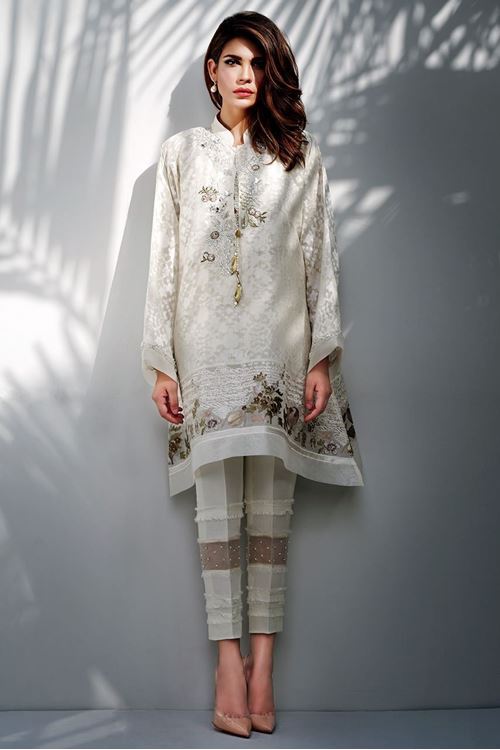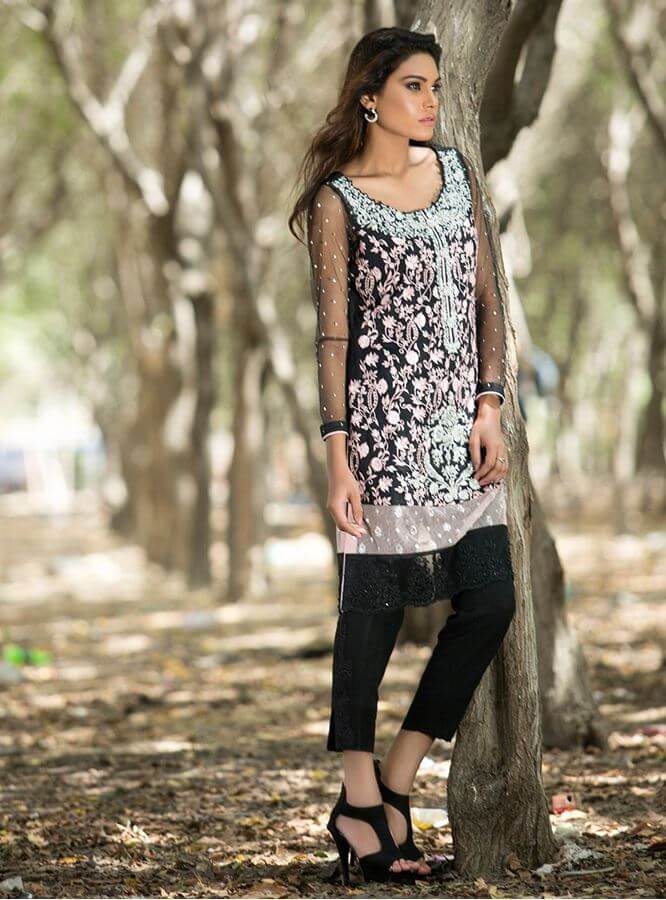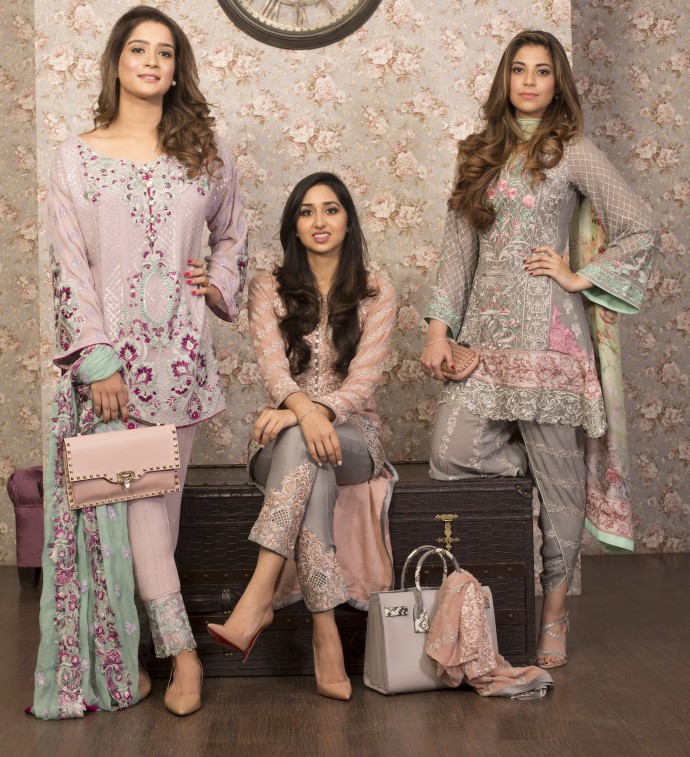 Watch this video to explore more about modern Pakistani eid outfit designs, ideas, and trends. You can see that various attires like peplum, gown style outfits, sharara pants, tulip pants, boot cut pants, and straight pants are in fashion choose the best option for you by watching the video.
Above you have explored Pakistani eid dresses 2021 for ladies, hope you enjoyed the eid dresses and find some stylish ideas to spend this eid in a different way.
If you really want to choose a trendy eid outfit then look for two things this year statement sleeves because trendy sleeves take the dress to the next level for more sleeve designs you can check out new sleeves designs. And the second trend is of trendy bottoms it might be gharara, boot cut, bell-bottom or straight pant in different cuts and styles for this you might tune into this post trendy trouser designs.
Which eid dress 2021 you would like you to wear this year? traditional or contemporary? let us know via the comment section below, we would love to hear from you.