50+ Trendy Trouser Designs 2021-2022 In Pakistan
If you are thinking about which trousers are in fashion this year in Pakistan, you are in the right place because this article is all about stylish trouser designs for ladies 2021. This post features more than fifty latest trouser designs 2021-2022 for girls in Pakistan so keep reading this post for all sorts of trouser trends in Pakistan.
I tried to compile stylish trouser designs for ladies which can go with any dress including the latest bellbottom trousers, shalwar,  lawn trouser designs, simple and stylish trouser designs for the year 2021-2022. Hope that it will help you to select an appropriate trouser design to do it yourself or get it to stitch from tailor/tailoress.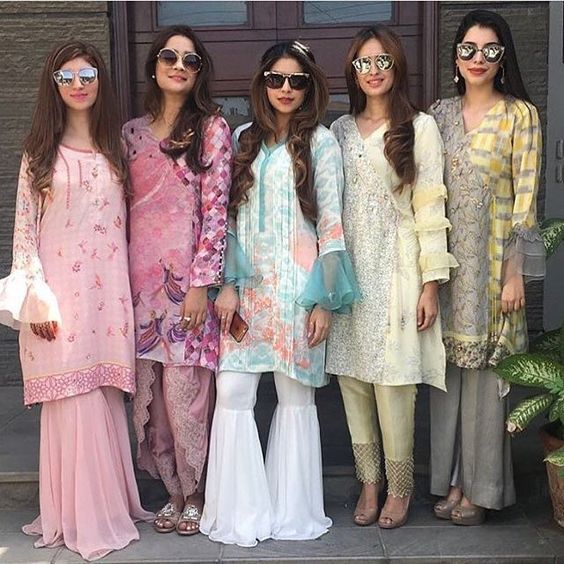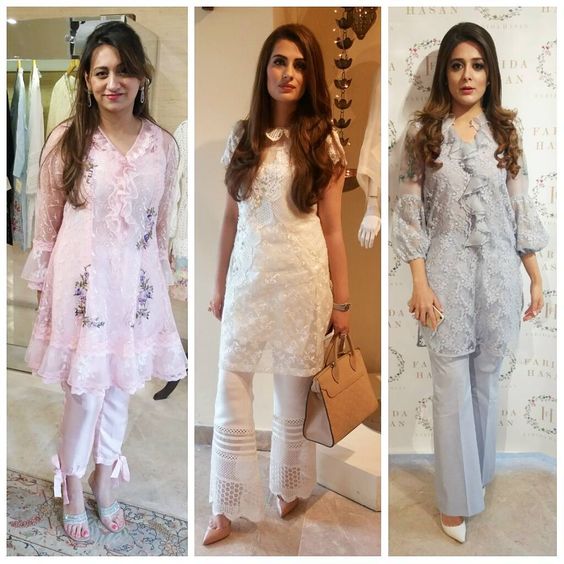 Take a closer look at the picture above, you will see that every lady is wearing a different trouser style that includes tulip shalwar, straight pants, sharara, and wide length pants which reveal different trouser designs  2021 are in vogue in Pakistan either for party wear or casual wear.
Pro Tip: White, black, and beige-colored trousers or pants are a wardrobe must-have for every woman or girl since these colors can be mixed and matched with any shirt accordingly.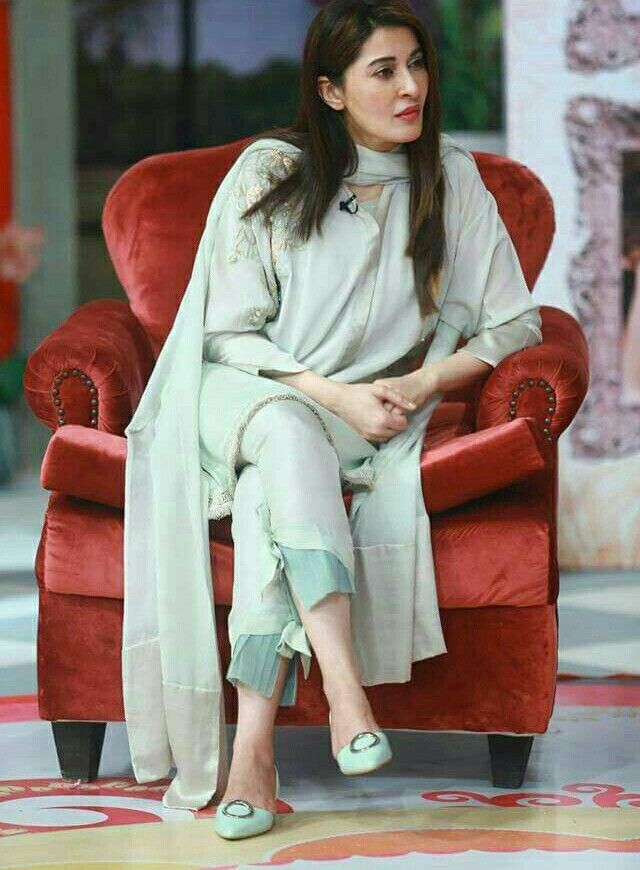 Latest Trouser Designs 2021-2022 In Pakistan
Following trouser styles for women are in vogue in Pakistan either with party wear dresses or casual wear attires and lawn dresses;
bell bottom or boot cut pants
straight trousers or cigarette trousers
tulip pants
gharara or sharara pants
plain shalwar
wide length trousers
Let's start with bell-bottom pants
1. Bell Bottom Pants Designs
Stylish Bell bottom trouser designs are in fashion since last year in Pakistan and they will remain in trend this year. These can be paired with any style of shirt whether party wear, casual, or even lawn outfit. Below have a look at bell-bottom pants designs to get some inspirational ideas.
Pro Tip: Bell bottom or boot cut trouser is the right choice for those short ladies and wants to look tall because it gives the illusion of longer-looking legs.
Pro Tip: As we know stitching is like art so you can stitch bell-bottom trousers in a variety of stylish designs by adding lace, ribbon, pearls, organza, and embroidery, etc.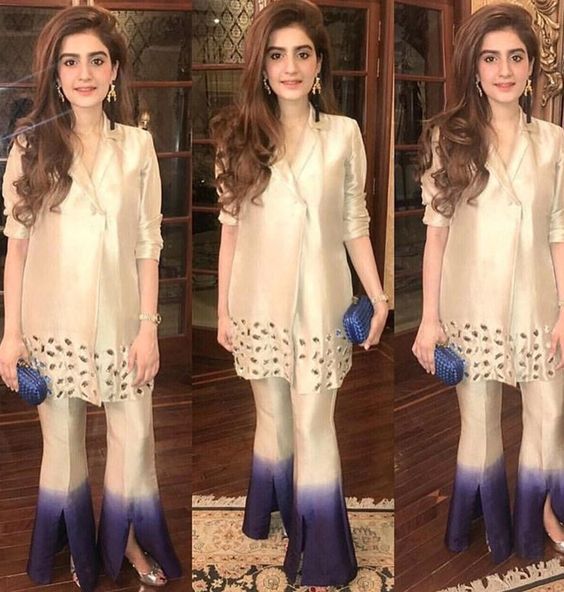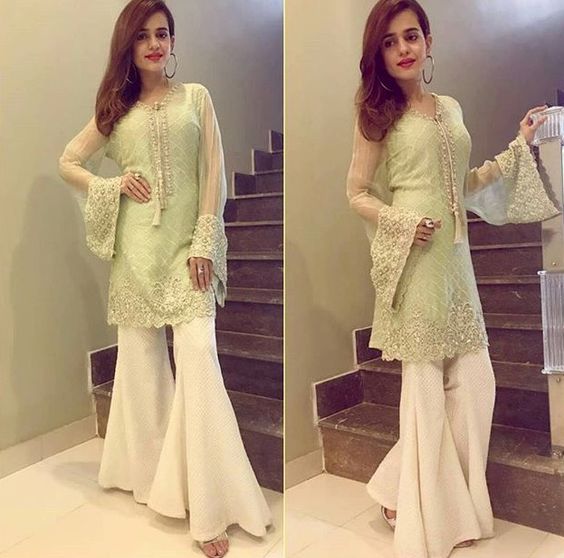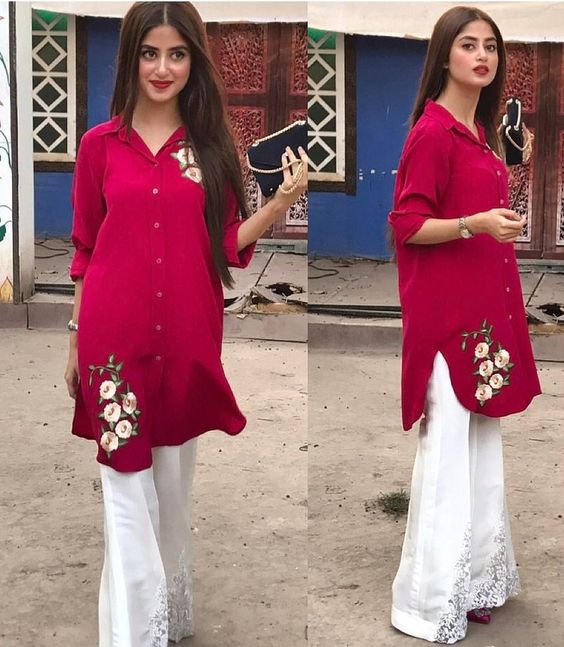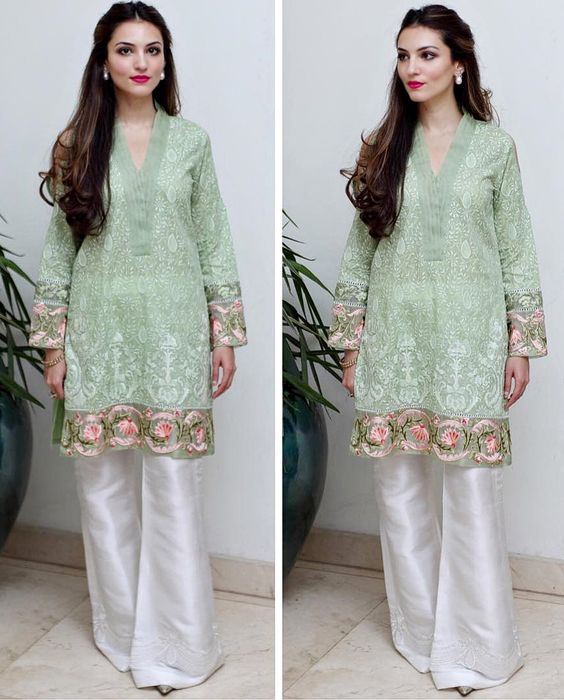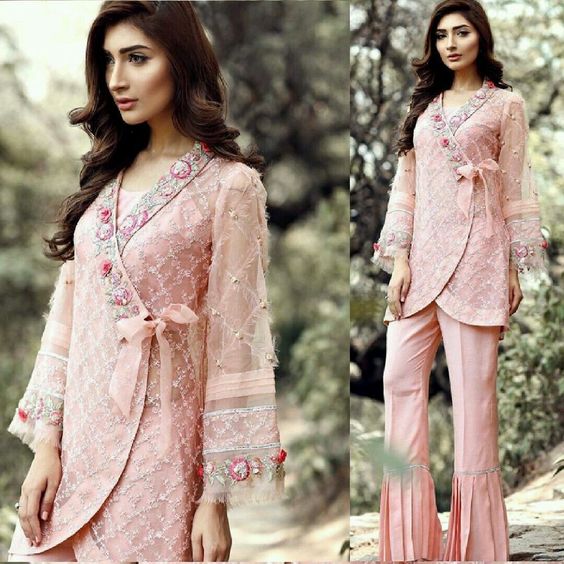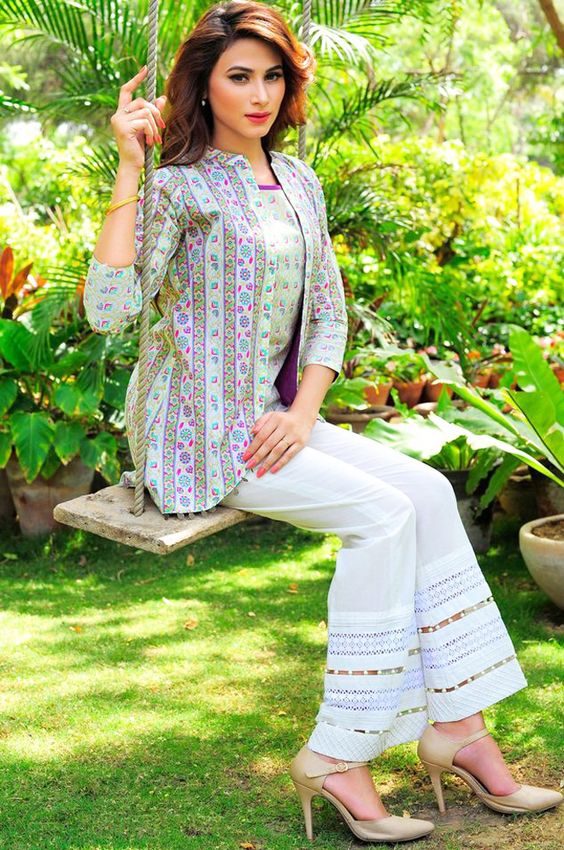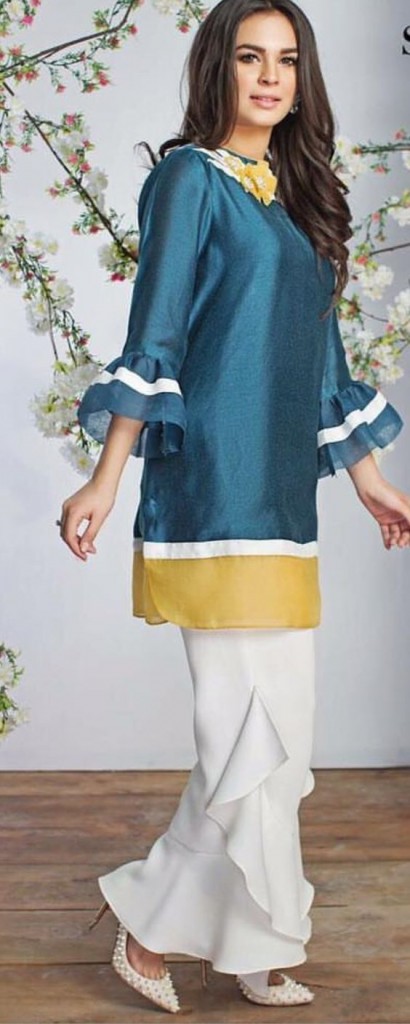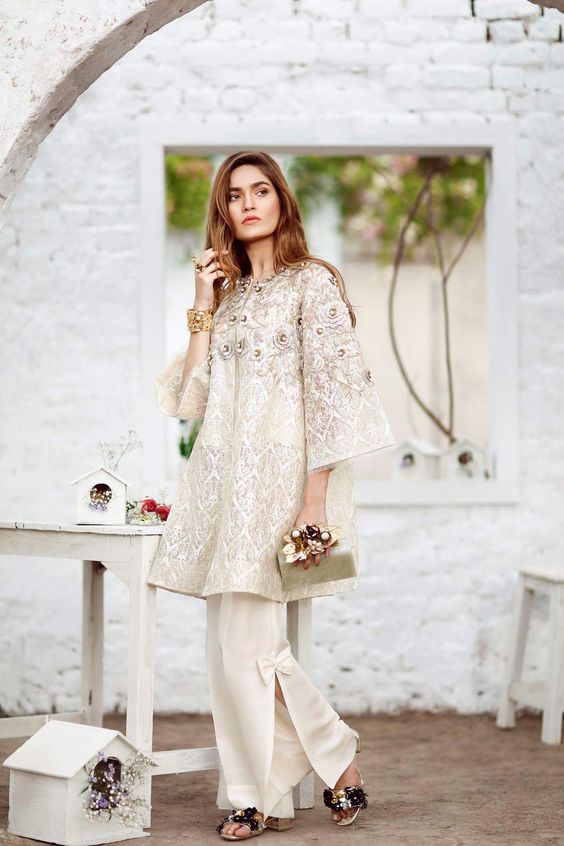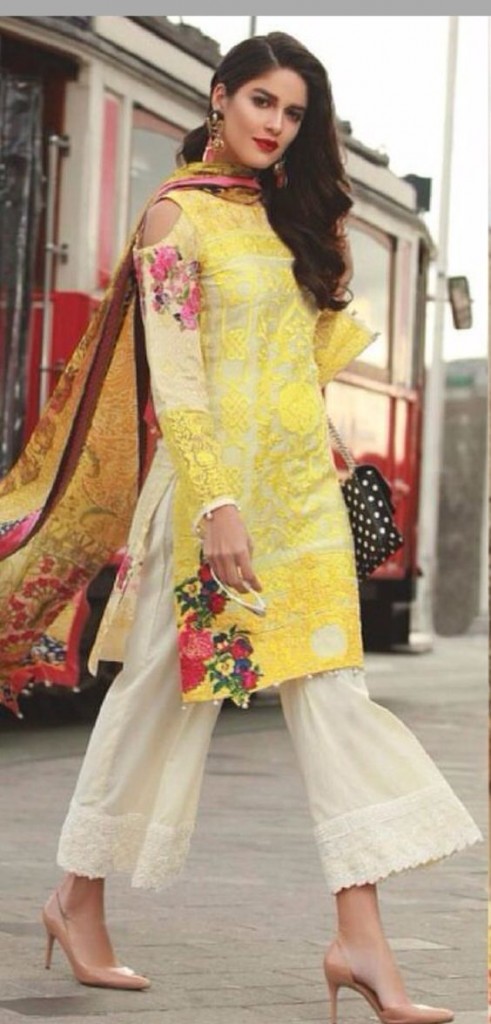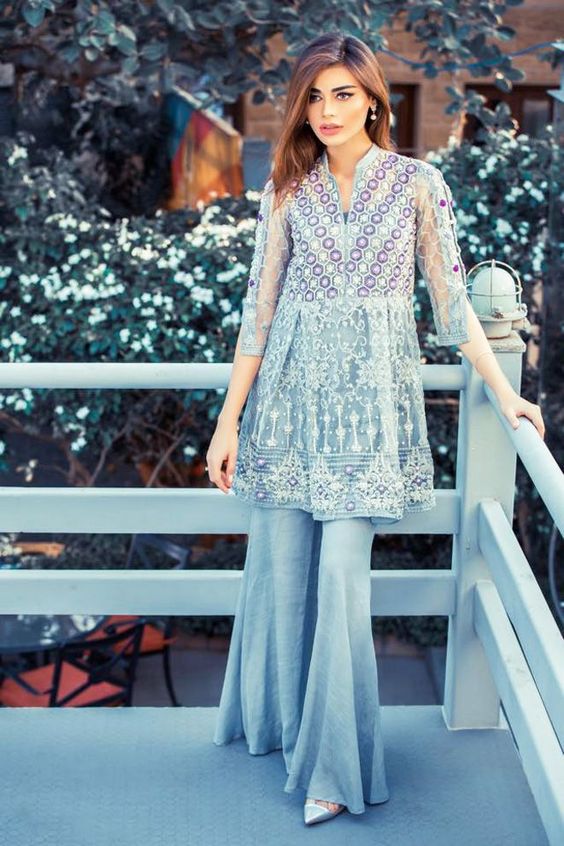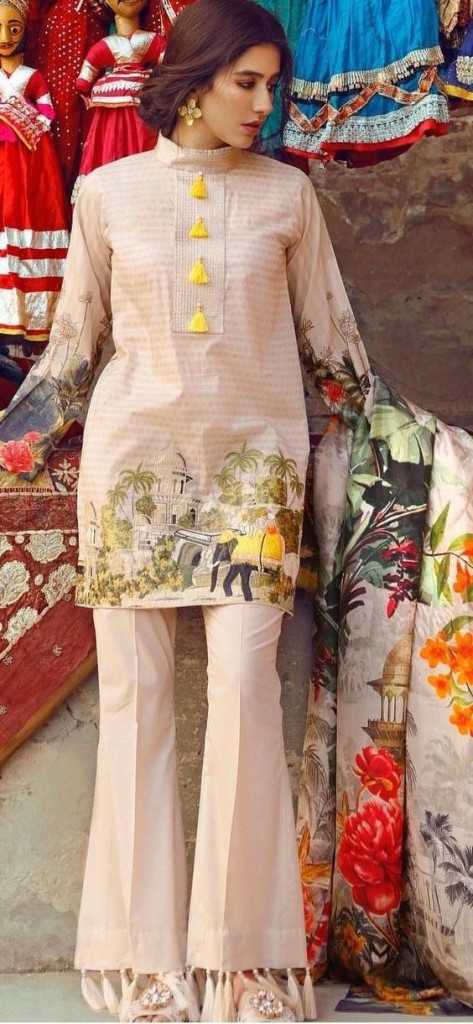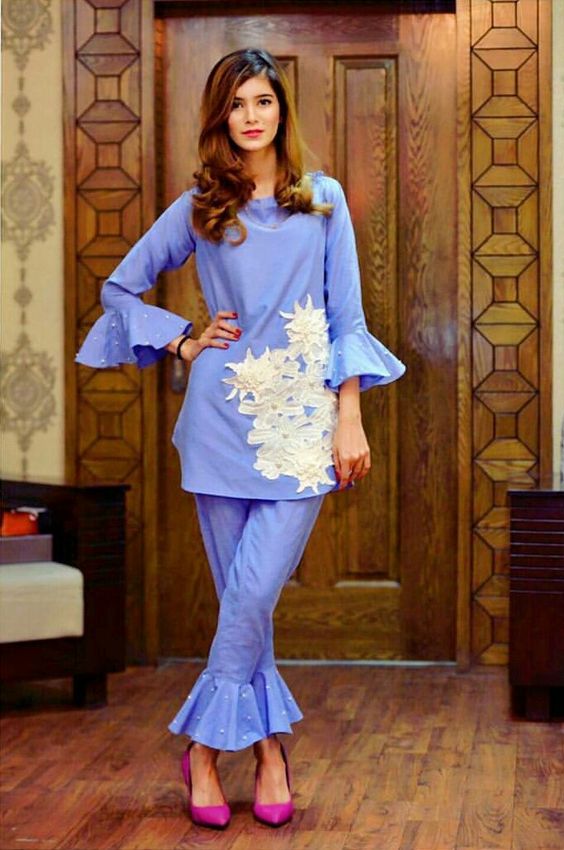 2. Tulip Shalwar Designs 2021-2022
Tulip pants are on the scene for the last few years and will be in fashion this year as well because designers are equally supporting tulip trends not only in Pakistan but also in Indian fashion weeks. Again tulip shalwar can be stitched in various styles with laces and embellishment for this take a closer look at the pictures below.
Pro Tip: Tulip shalwar can also be worn with party wear dresses, lawn dresses, and semi-formal dresses if you want to achieve a traditional look. khussa shoes or Punjabi jutti complement a lot with tulip pants so why not have a look at chic khussa designs.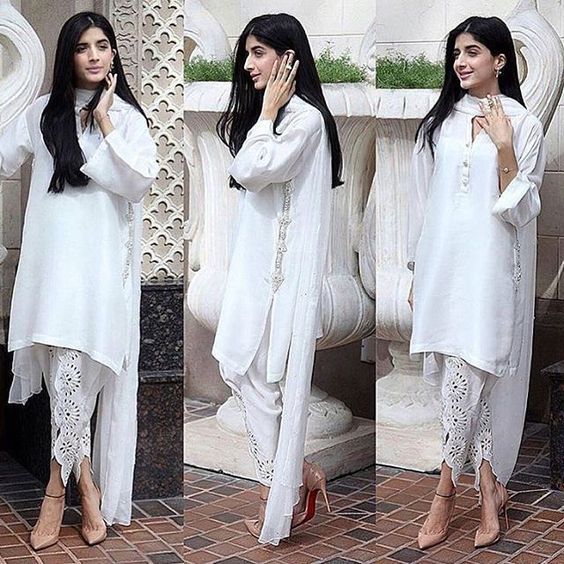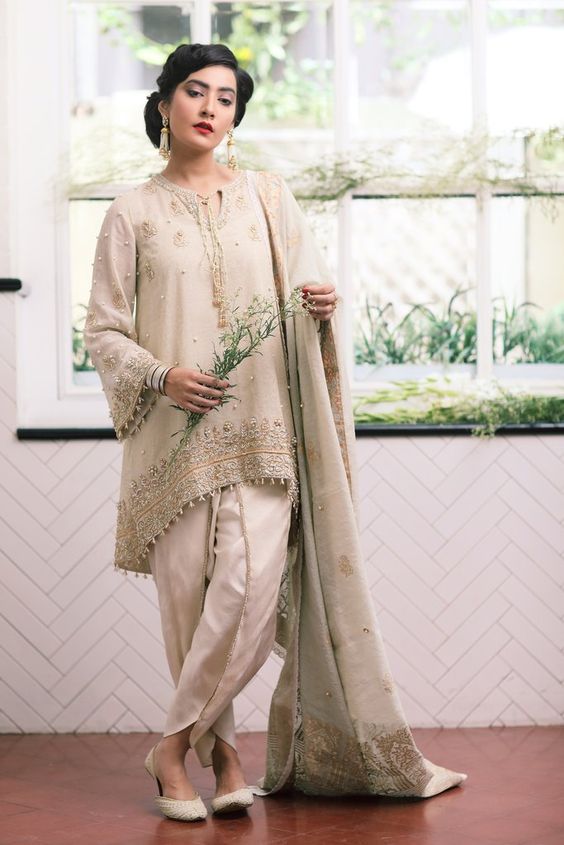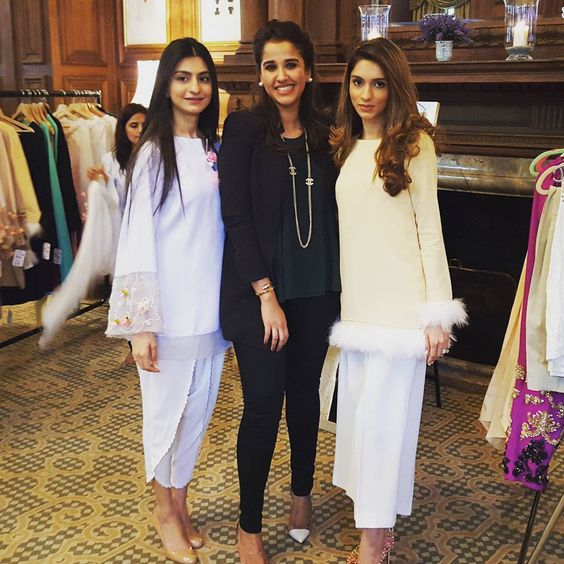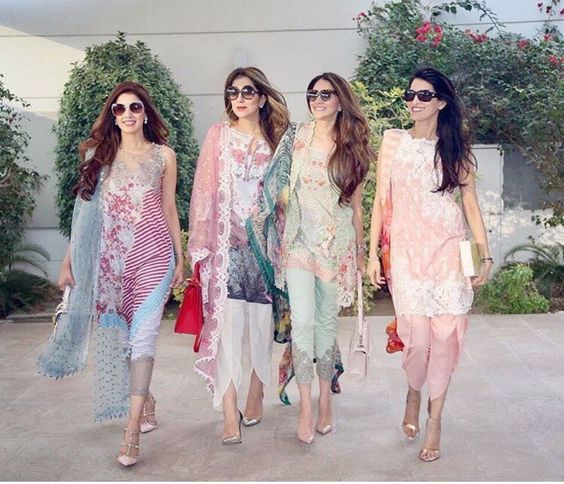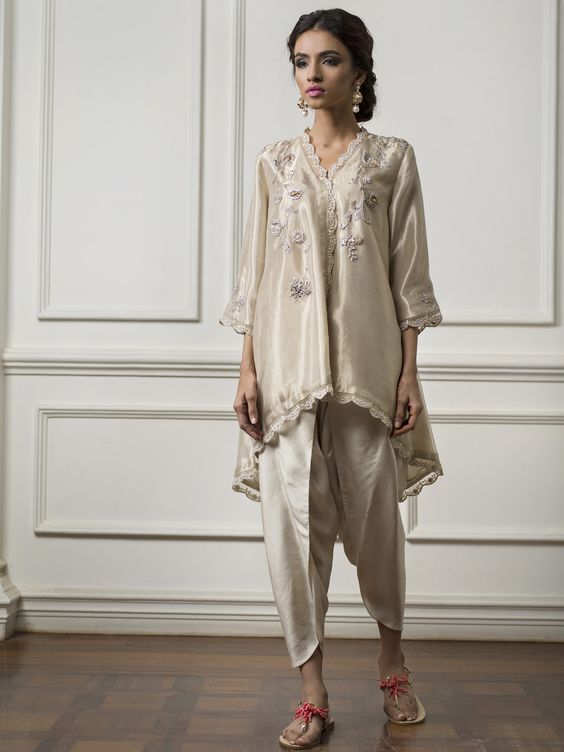 3. Straight Pants
Plain trousers or simple trousers pants are in vogue for the last many years because they give a classic look to any attire. These can be paired with any shirt, kurta, frock, and kameez, and can be stitched in different styles as shown below.
Pro Tip: 

when in doubt about which bottom style is right, go for straight bottoms because it is the safe choice.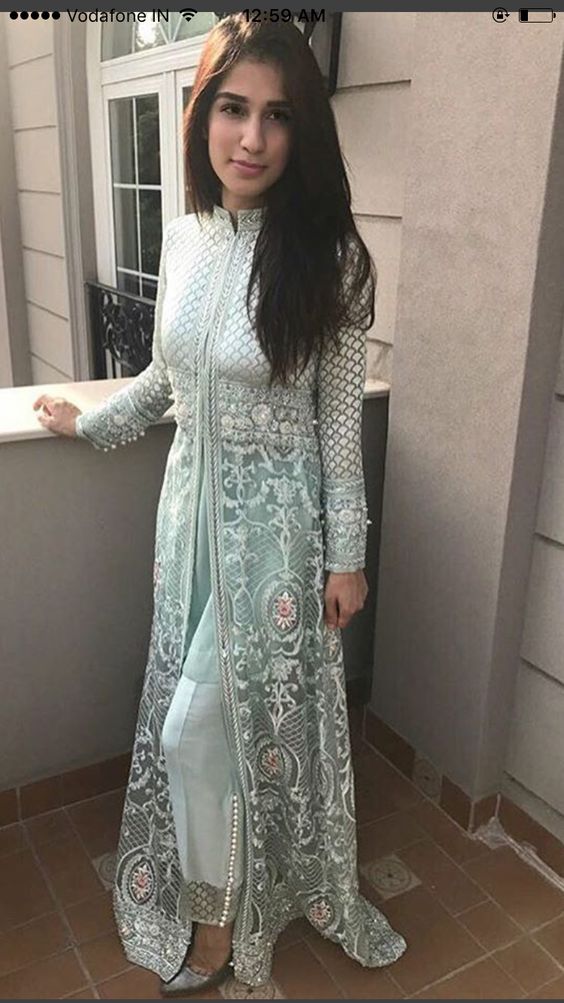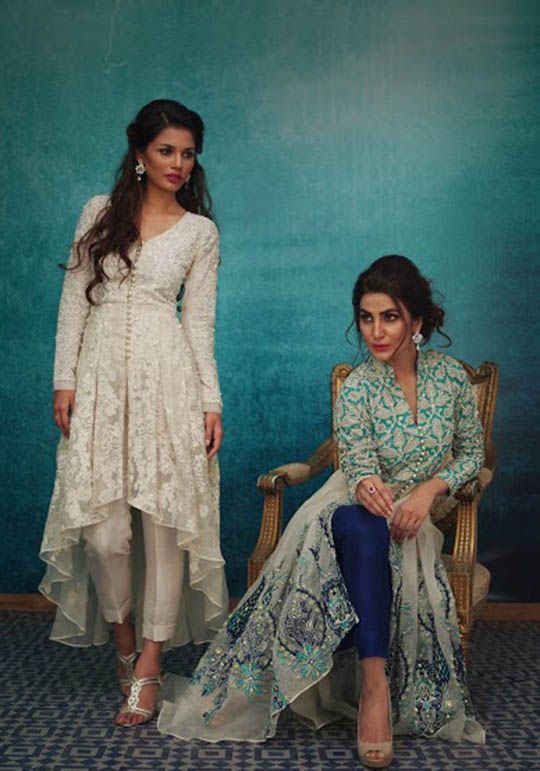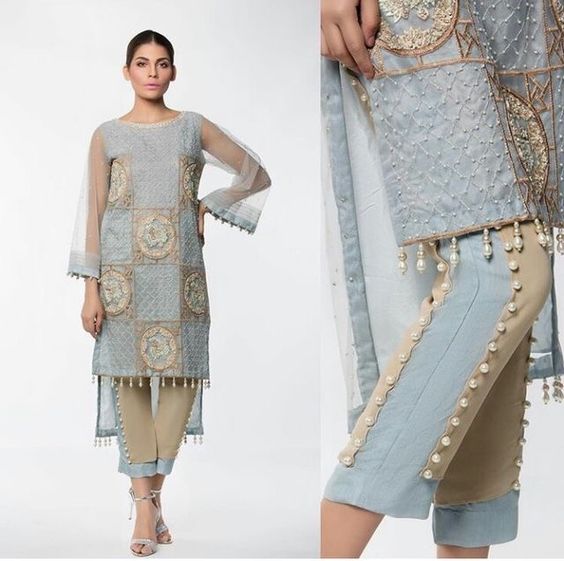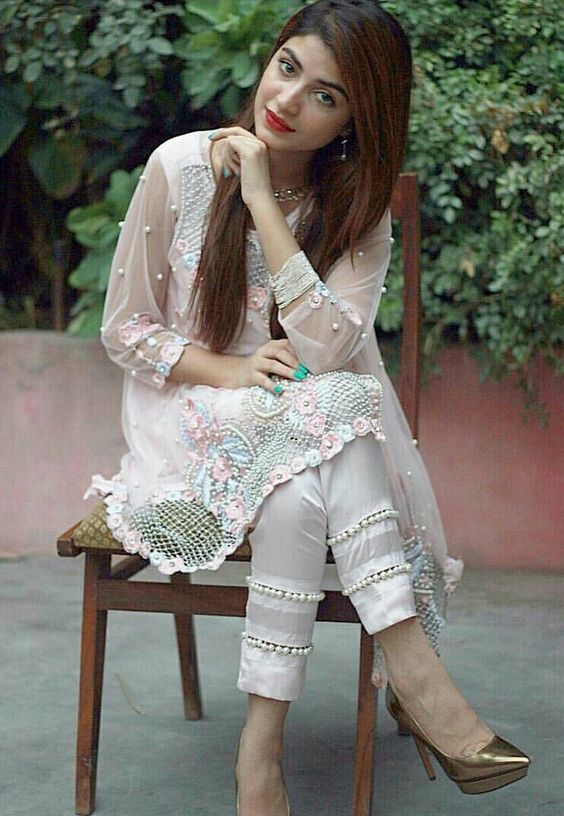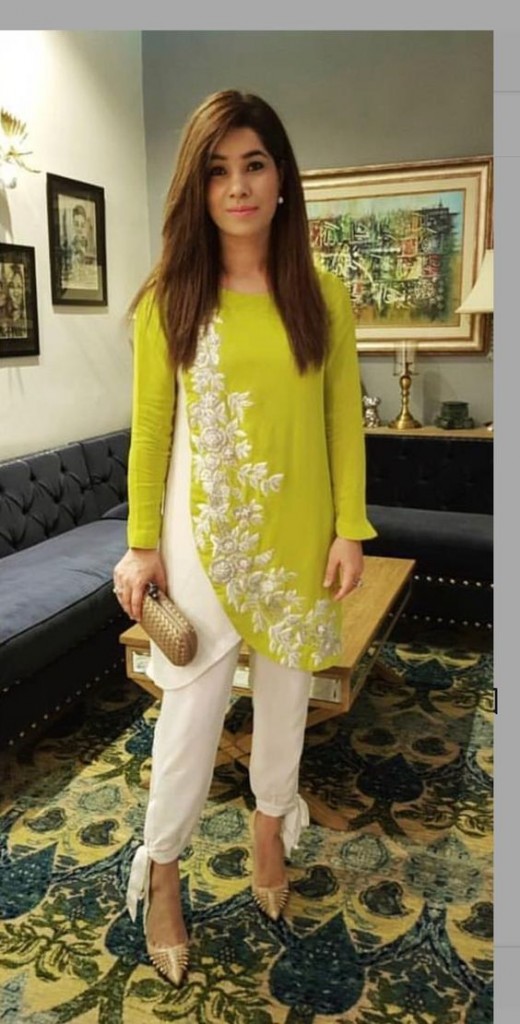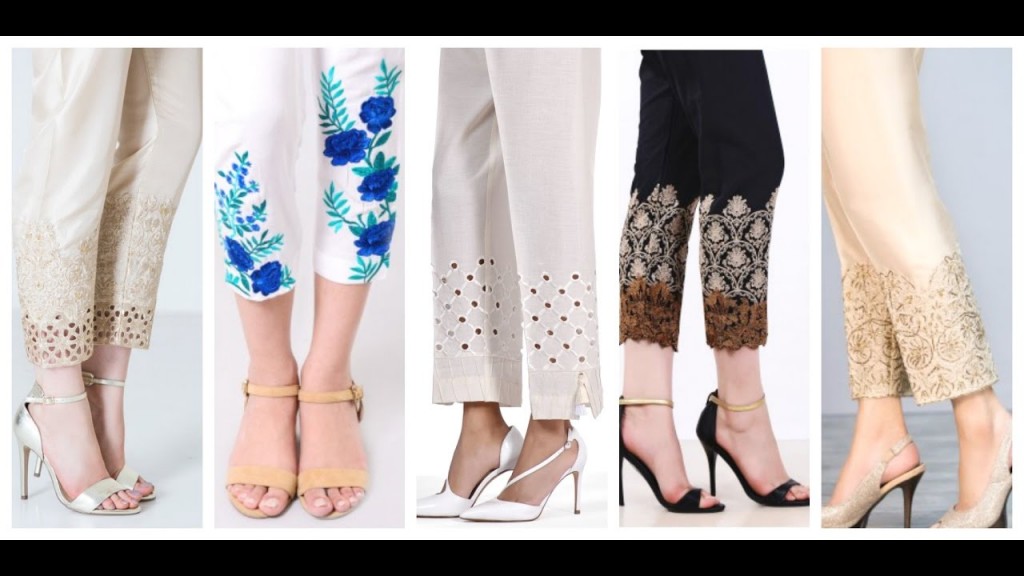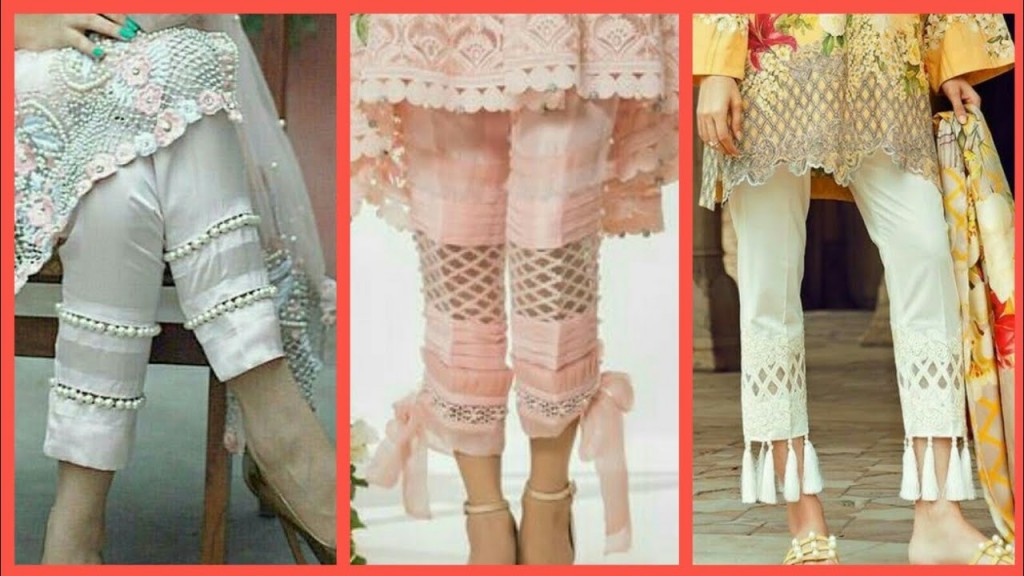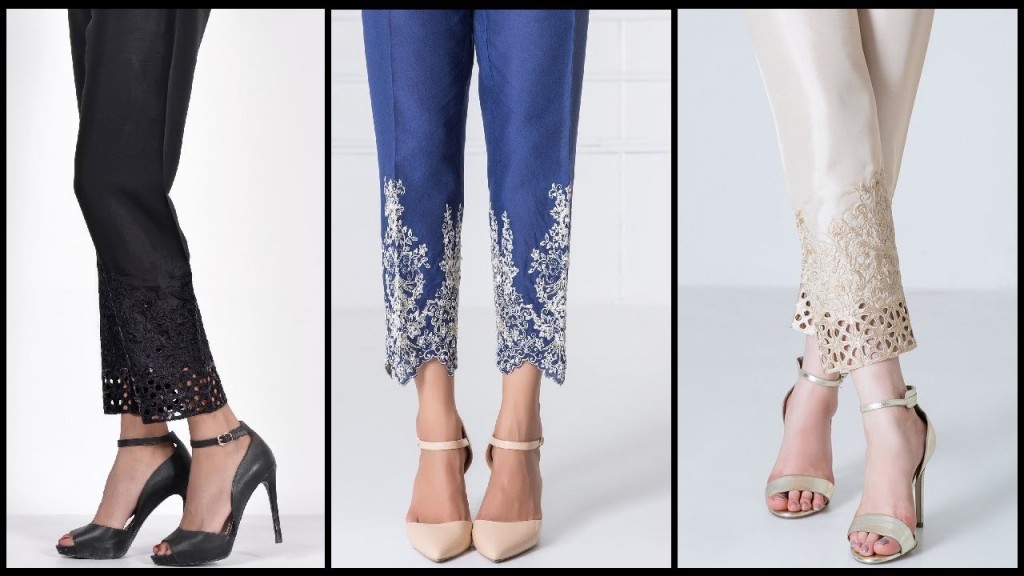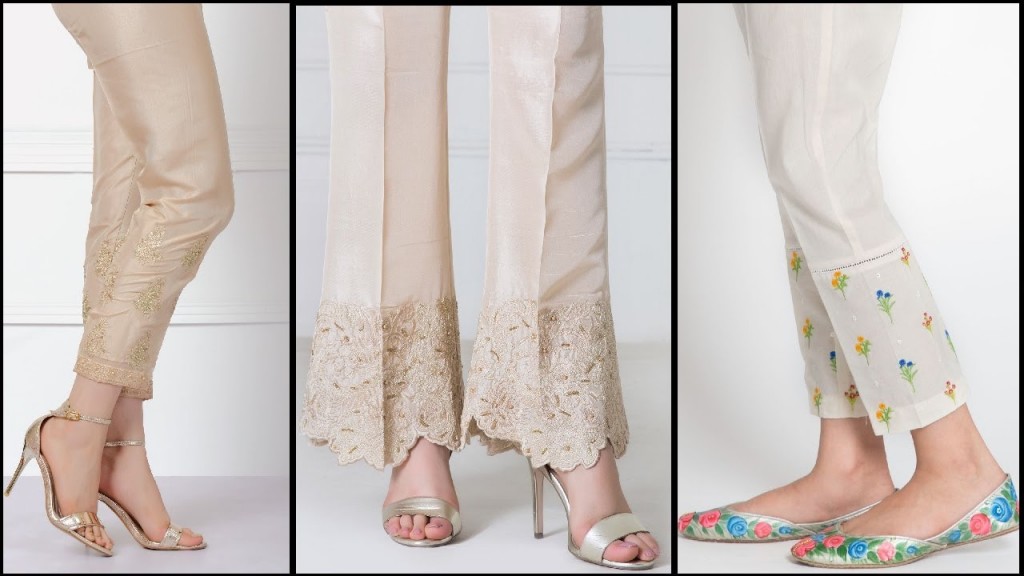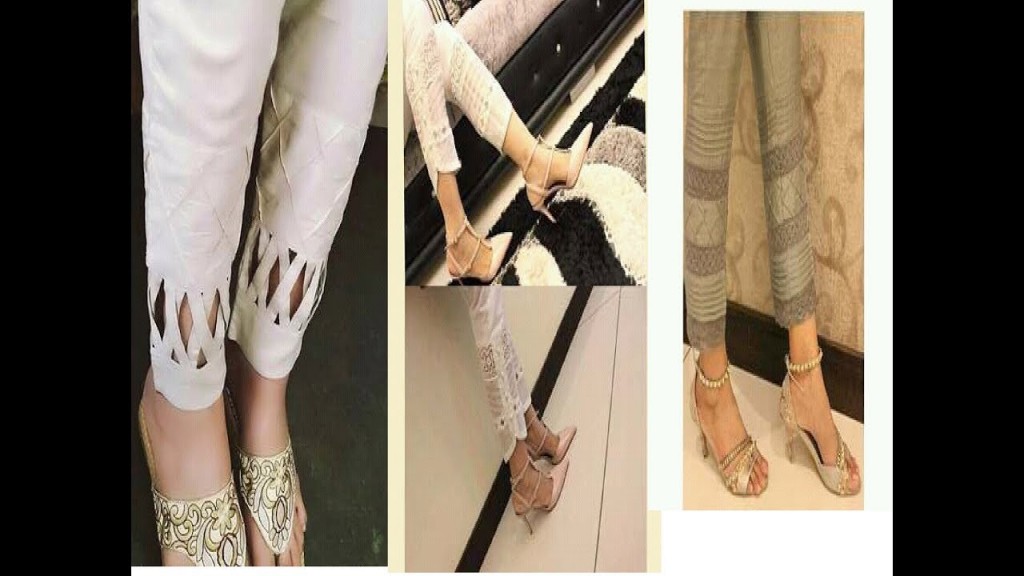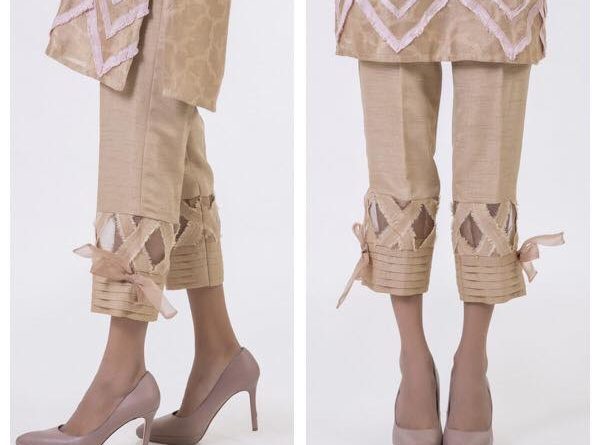 4. Plain Shalwar Designs 2021-2022
Plain shalwar was the only pants that were worn by Pakistani ladies, then due to the emergence of fashion designing their trend faded but this year plain shalwar came back again on runways. Because of loose-fitting, it is one of the most comfortable pants to wear in the summer season.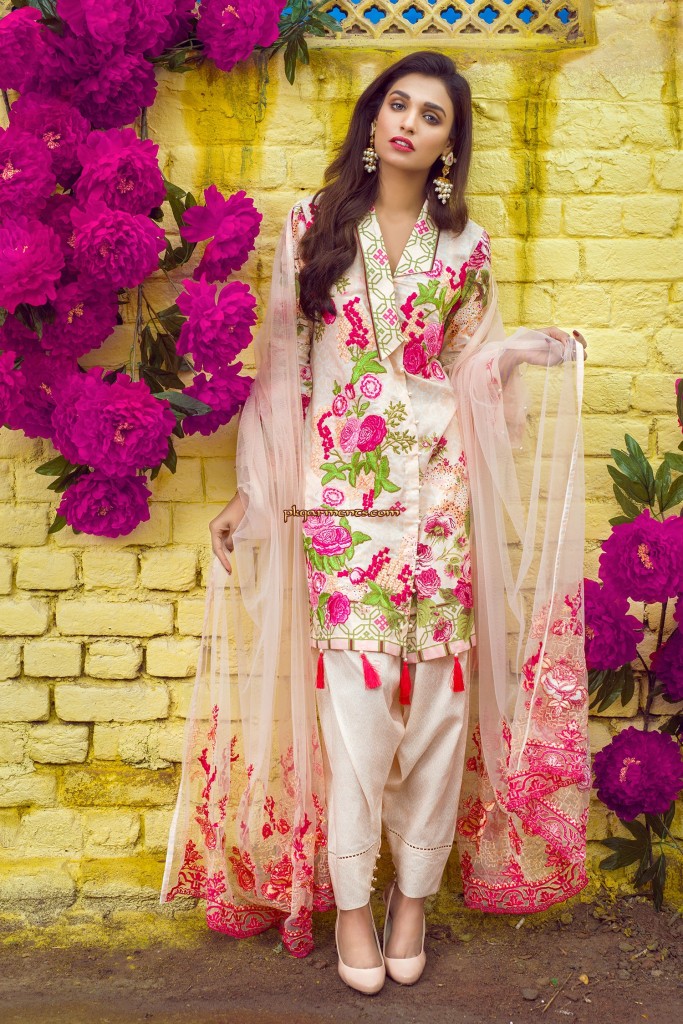 5. Sharara Pants
Sharara pants wear worn in the Mughal era in the subcontinent and are considered as a traditional style bottom but last year it came back with a roar, every designer presented their formal, semi-formal, and casual collections with sharara or gharara. Still, it will remain in fashion in Pakistan so let's peep into some stylish sharara pants pictures here.
Pro Tip: For mehndi function, sharara trousers look so much classy, hence you can pair them with Kurti. For bridal mehndi dresses click this link.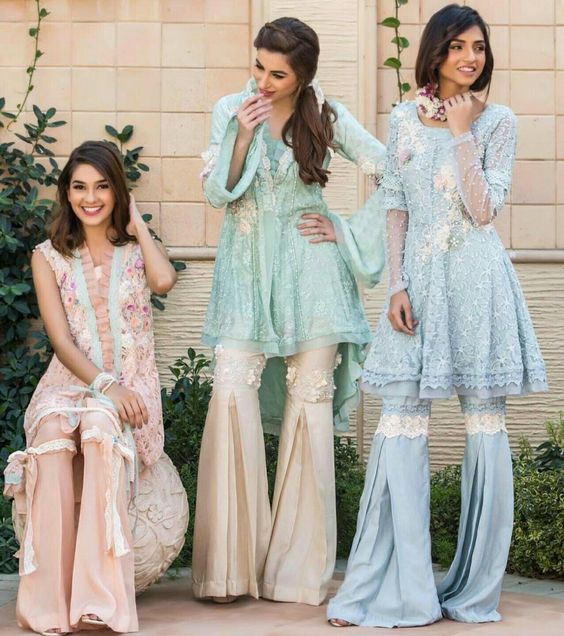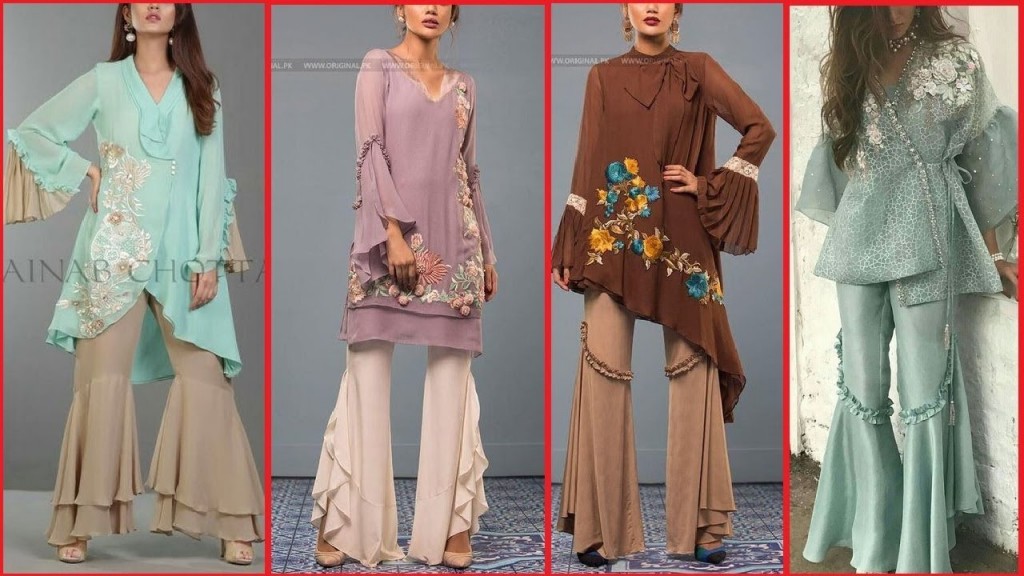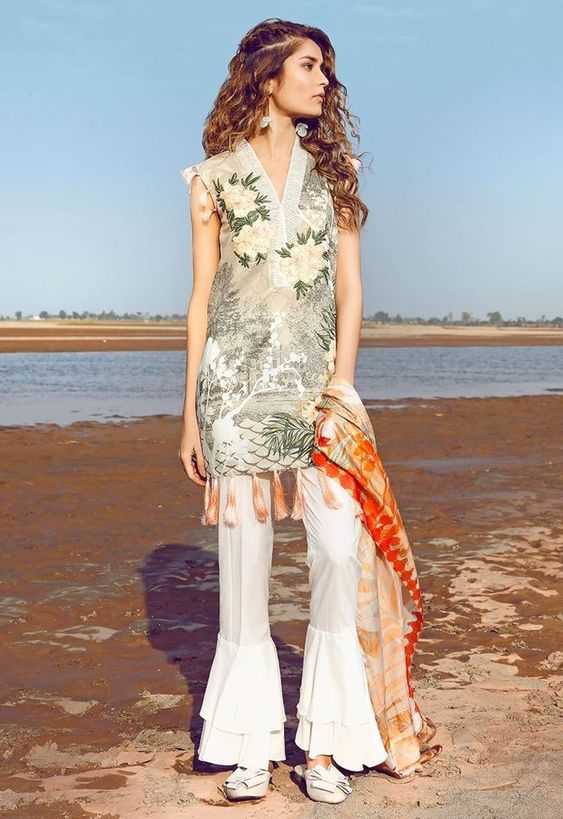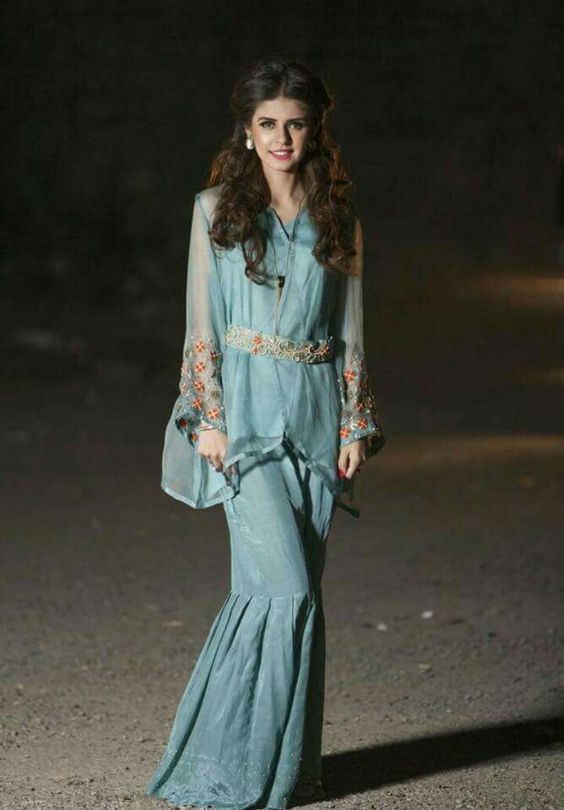 6. Wide Length Pants
As the name implies wide-length pants are loosely fitted versions of straight pants, that are now in fashion with any sort of outfit. These can also be stitched in a variety of designs so have look at wide length pants images below.
Pro Tip: If your height is short never go for wide-length pants, these are best for heightened girls.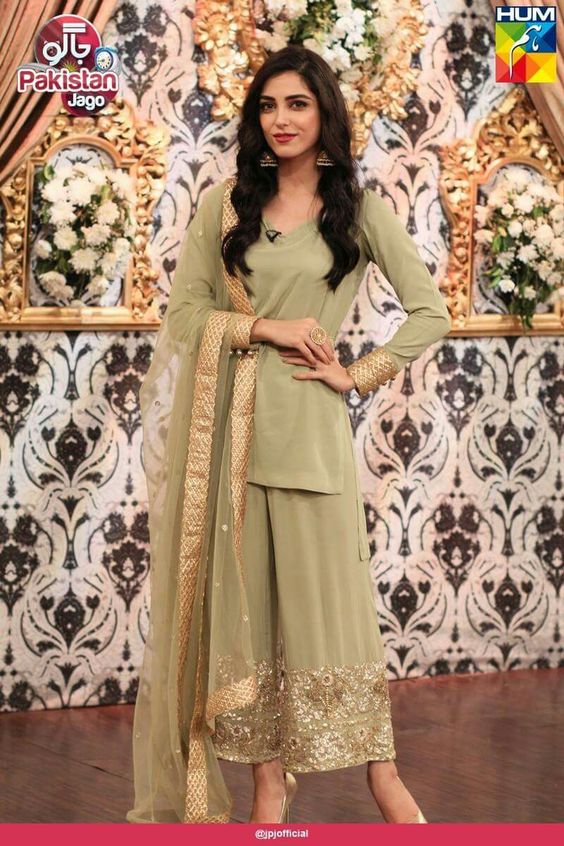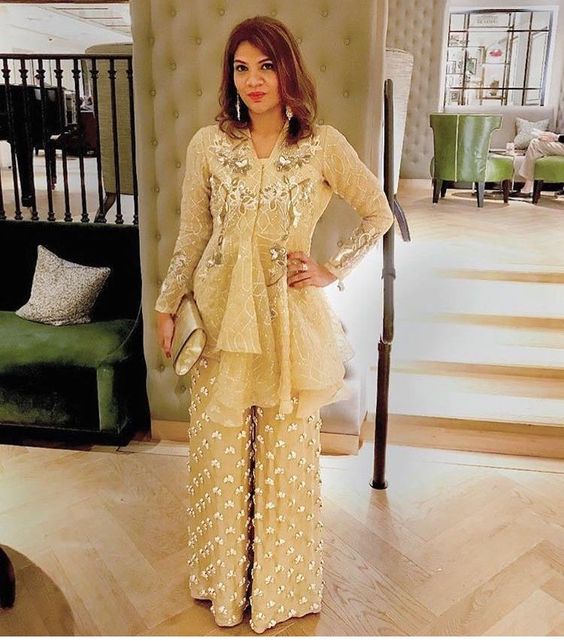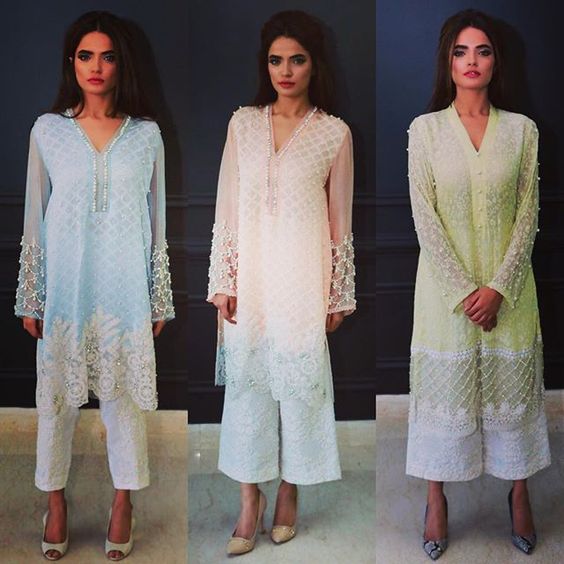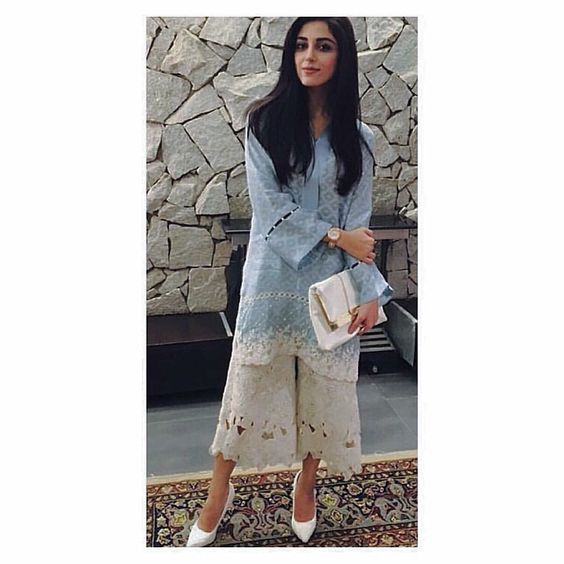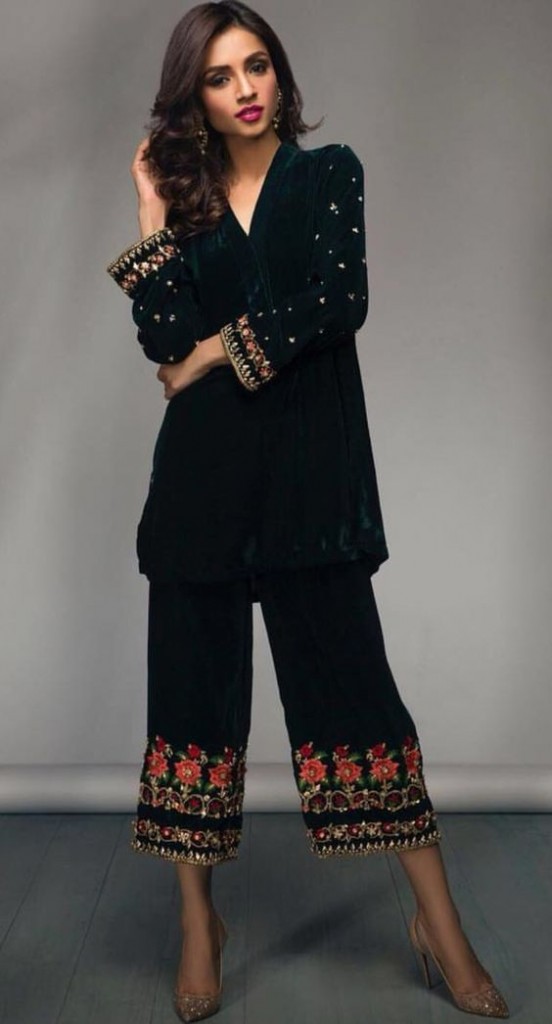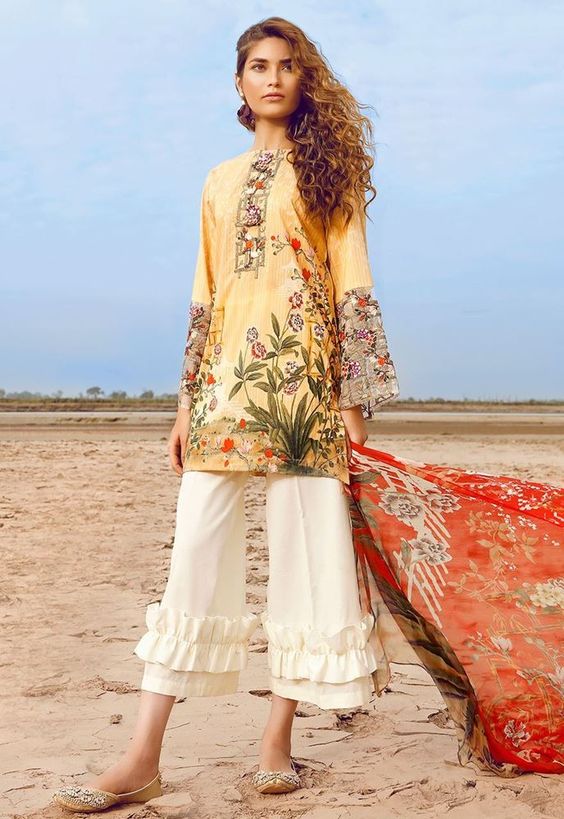 Above you have explored the latest trouser designs 2021-2022 that include, simple and stylish trouser designs, shalwar designs, bell-bottom pants, sharara pants, tulip shalwar, plain shalwar, and wide length pants for the year 2021-2022. All these latest pants, pajamas, or shalwar designs can be paired with any sort of attire but keep in view the tips that are given above.
If you like my little effort follow me on social media by clicking on the social media buttons on the top right corner of this page and share this post with friends and family members.
Dresses can be stitched in different styles and designs, so it would be worthy to have a look on;
For more stitching design ideas about sleeves and necklines keep visiting Fashion Glint.