Alkaram lawn & Chiffon 2017 Eid Collection with Price
Alkaram is one of commendable clothing line in Pakistan, recently alkaram has released alkaram festival collection 2017  that consists of lawn and chiffon zari embroidered suits that are up to the mark for eid festival. As we all know eid is around ladies are busy in Ramadan and eid preparation almost all clothing brands have released eid collections and women and girls are rushing to buy dresses for eid. Check out Maria B ready to wear eid party dress 2017. In this article you can explore alkaram lawn & chiffon suits with price so that you can celebrate this eid with festive colors of alkaram.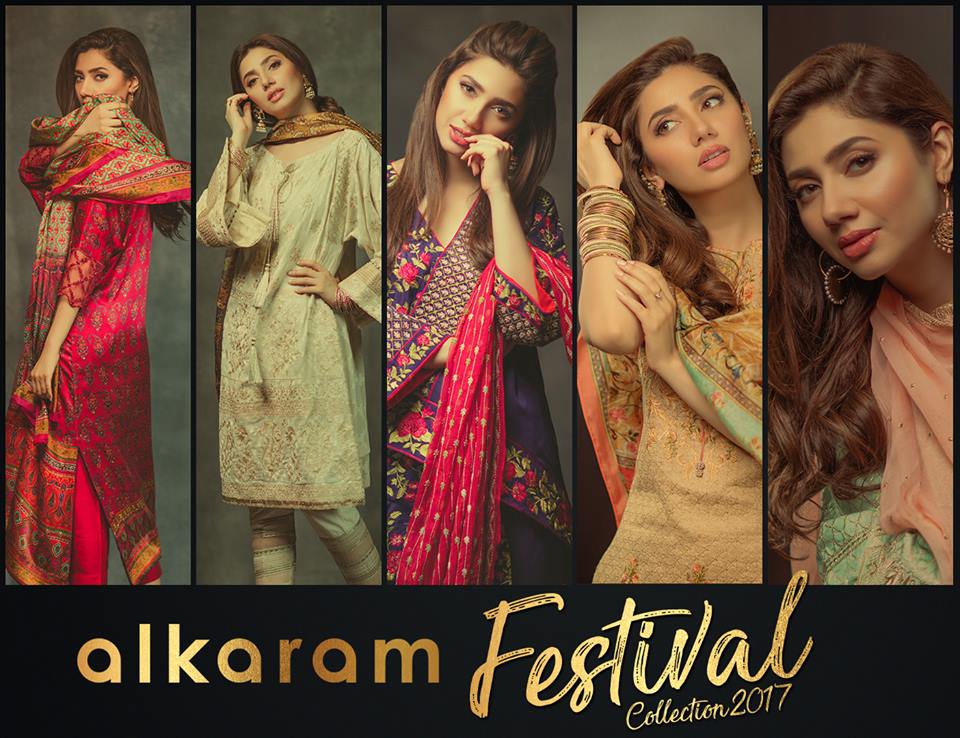 Also see
Mari B  Eid Collection 2017 Ready to Wear Dresses
Khaadi Unstitched Eid Collection 2017
Easy Eid Mehndi Designs 2017 for Hands
Simple Hairstyles for Eid Step by Step
Alkaram Festival Collection 2017 with Price
Have you brought Eid outfit yet? Start your eid preparation with awe struck alkaram eid 2017 ensembles from alkaram unstitched breathtakingly embellished attires. In Alkaram festival collection photo shoot Mahira Khan was looking exotic let's cheat her style with eid outfits by exploring the post below. This summer season shimmer up in latest alkaram eid suits, this collection is all you want traditional yet temporary. You can buy these eid outfits from alkaram stores and for online shopping you can visit www.alkaramstudio.com
1. Blue & Pink Embroidered Suit by Alkaram
If you really want to portray elegance then step out in this blue and pink embroidered eid ensemble for formal gathering. This dress comes in sheer floral embroidered jacquard shirt, with hot pink lightly embroidered dupatta and jacquard pants, this dress worth 9,500 PKR.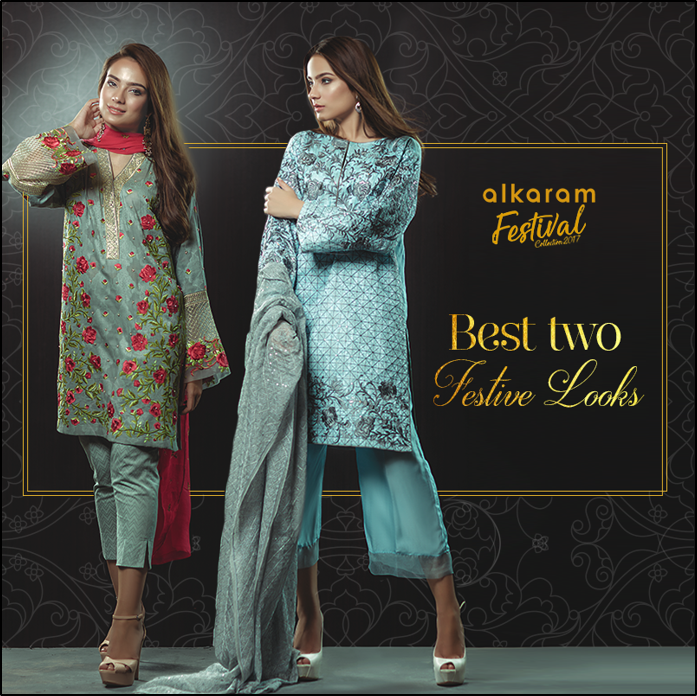 2. Amethyst Eid Dress by Alkaram
This festive season let's your style talk, this awe struck dress is all you need to show your glam statement. This dress consists of chiffon shirt with heavy embroidery on daaman, chiffon dupatta with motifs all over and jacquard pants to achieve regal looks this eid day. This outfit is worth 8,500 PKR.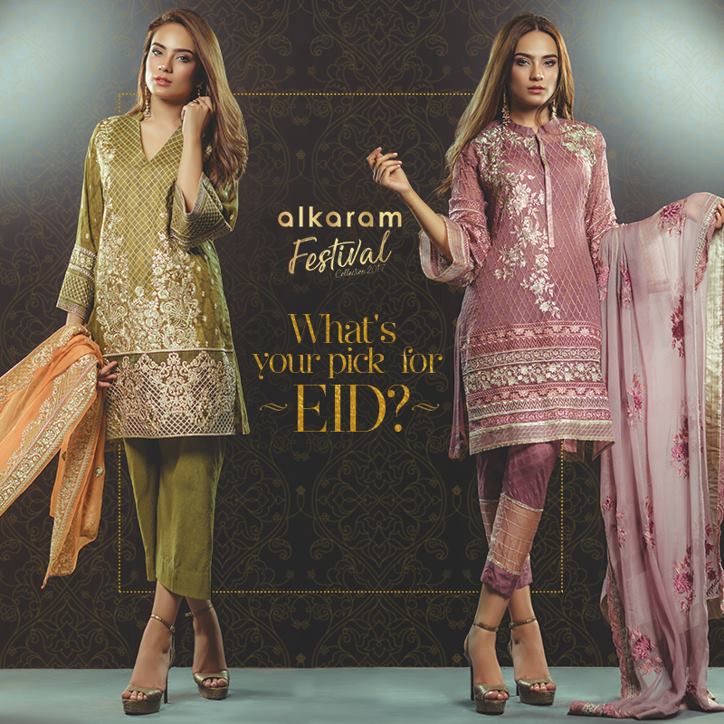 3. Off White & Gold Eid Dress By Alkaram
If you want to achieve a soft traditional look then this drizzling gold attire is all you need for eid day lunch. Jacquard shirt with all over embroidery, trendy silk dupatta and jacquard trouser make it an ideal day wear dress for festive season. It's price is 8,500 PKR.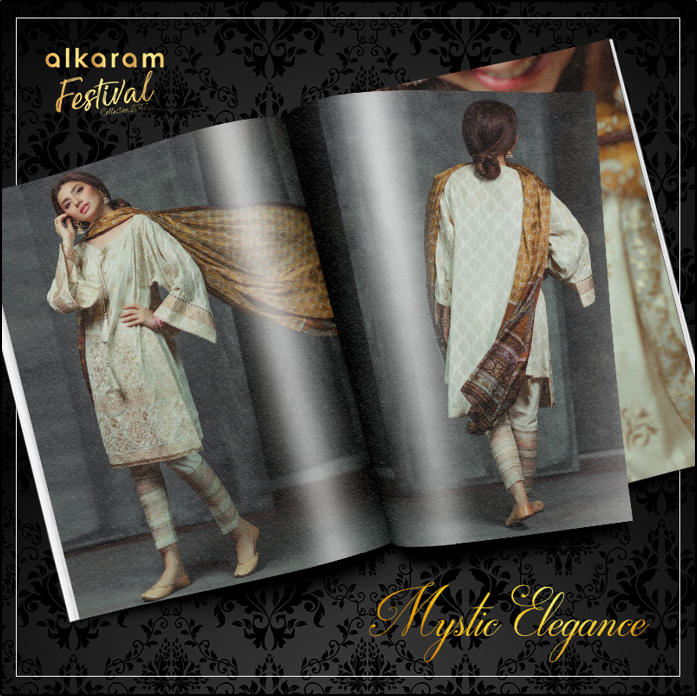 4. Alkaram Purple Eid 3 Piece Suit
Feel a sense of luxury in this purple eid dress, this suit consists of jacquard shirt with enchanted floral embroidery, zari embroidered bright pink dupatta and dobby pants, is a flawless pick for formal eid evening out. This attire costs 8,500 PKR.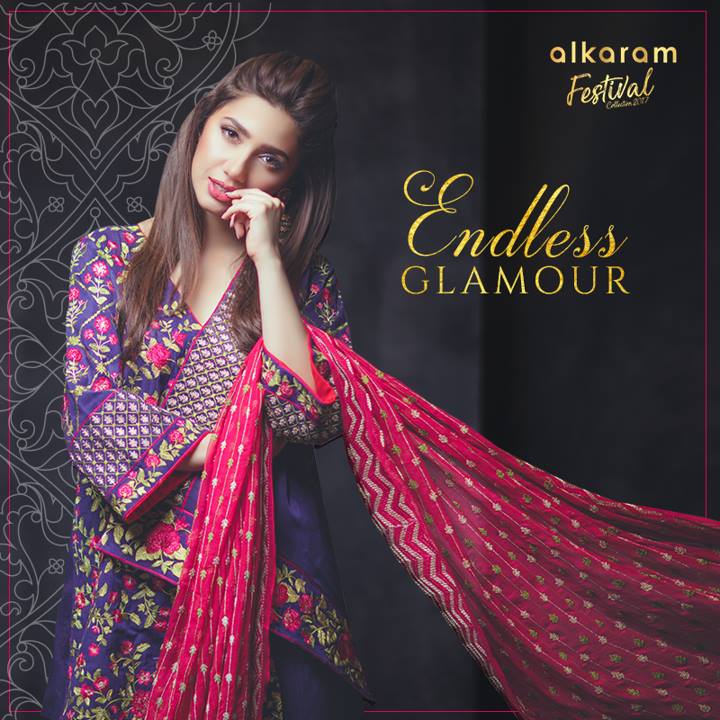 5. Alkaram Coral Red Eid Attire
This Coral red dress is striking with zari embroidered cotton net shirt, wide pearl embellish dupatta and cambric trouser is absolutely perfect for eid lunch. This breathtaking eid three piece ensemble costs 9,500 PKR.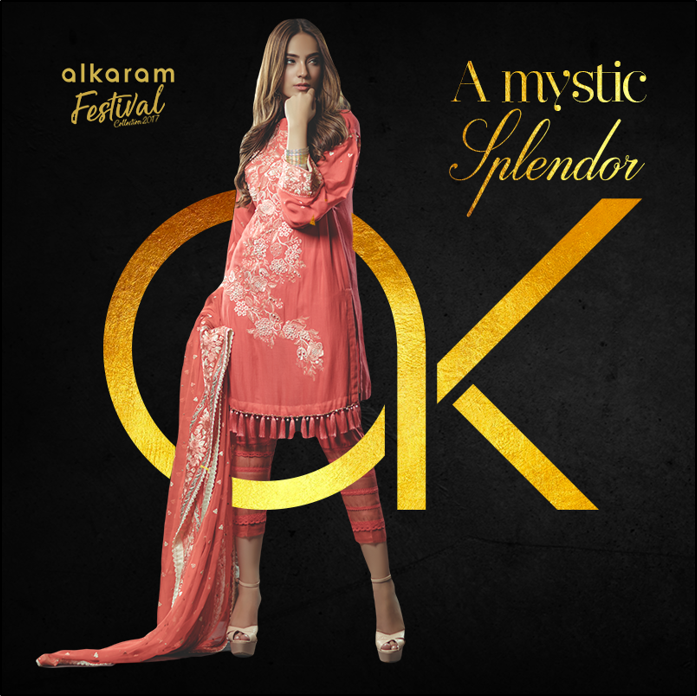 6. Sea Green Zari Embroidered Outfit For Eid
This is another summer breezy attire for festive season. This dress comes in jacquard shirt with zari embroidery, tea pink light embroidered dupatta and dobby pants absolutely perfect for summer days this eid.