New Sleeves Designs In Pakistan To Try This Year
New sleeves designs in Pakistan, yes stylish sleeve styles. This season you can go for various new sleeve patterns as you think because little attention on sleeves can make your any dress super stylish. Therefore this post offers new sleeves designs that are in fashion this year in Pakistan for dresses, kurti, shirts, kameez and suits, so that you can get inspirational sleeve stitching design ideas. Designer shirts have many factors that make them really unique, sleeve patterns is one such factor that make designer dresses different from the rest so I compiled different types of sleeve designs  here I hope you will find this article valuable to read.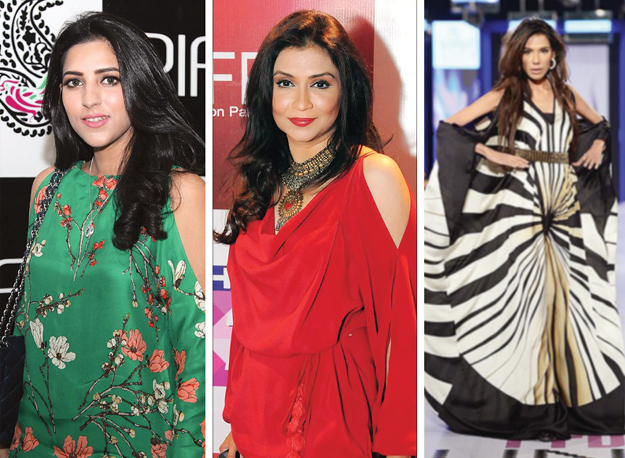 Pro Tip: Sleeves have greater impact on overall style of your dress even than neckline design, so don't consider sleeve style frivolous.
Pro Tip: This is the year of statement sleeves so opt some nice sleeve style for your new dress.
 New Sleeves Designs In Pakistan To Try This Year
Different types of sleeves fashion come and go with the passage of time, some fashion styles are classic and remain evergreen but some fade away very quickly. I still remember the rage of bell sleeves when I was a child then this trend faded and now back again after many years. Like bell sleeves  many other trendy different sleeves designs are in vogue from simple to embellished, here I am listing most popular sleeve designs of this year so that you might get some ideas about sleeve patterns if you are going to stitch a new dress or get it stitch from tailor.
bell sleeves
peek a boo sleeves or scoop out sleeves
bishop sleeves
knotted sleeves
slit sleeves
simple full length sleeve
Bell Sleeves
Bell sleeves are like bell shape and are suitable for any dress, kurti, suit or shirt both eastern or western. These sleeves can be stitched with different variations with lots of flare and less flare and you can even embellish it with laces, ribbon and pearls to enhance the overall look of your dress, kurti, suit or shirt. Have a closer look on different styles of bell shaped sleeves images below.
Peek a Boo Sleeves
This style of sleeves is very much common, you can see it ever designers collection and on fashion weeks as these are the most admired sleeves among fashionistas. These sleeves go best with both eastern and western shirts and dresses.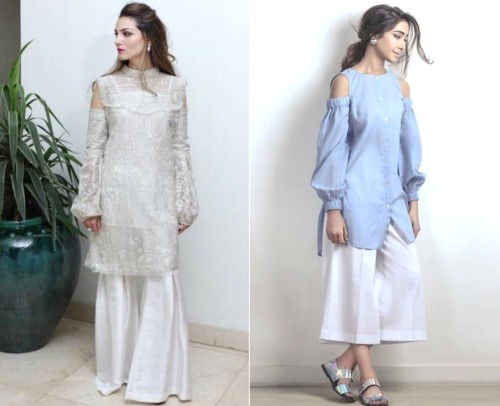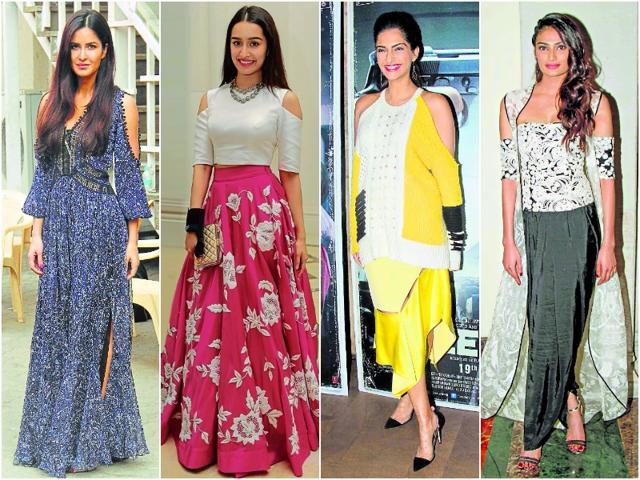 Bishop Sleeves
Bishop sleeves go well with ethnic wear and western styles shirts. These sleeves are tight till elbow than open up and close at wrist with button, for understanding you can say these give the effect of balloon shape.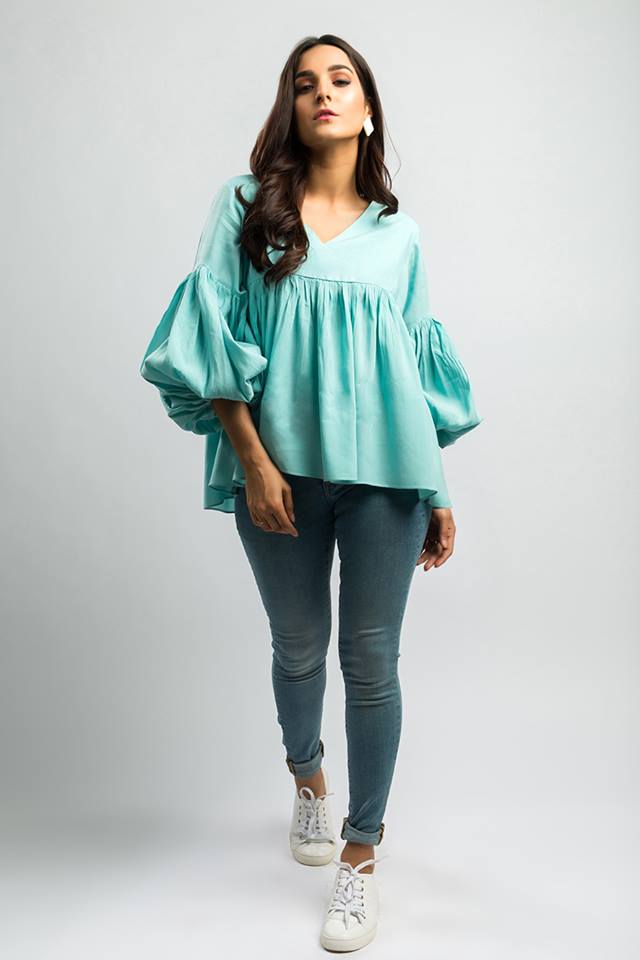 Slit Sleeves
Slit sleeves have a long cut from shoulder to along the length of the sleeves that give style to overall look of the dress.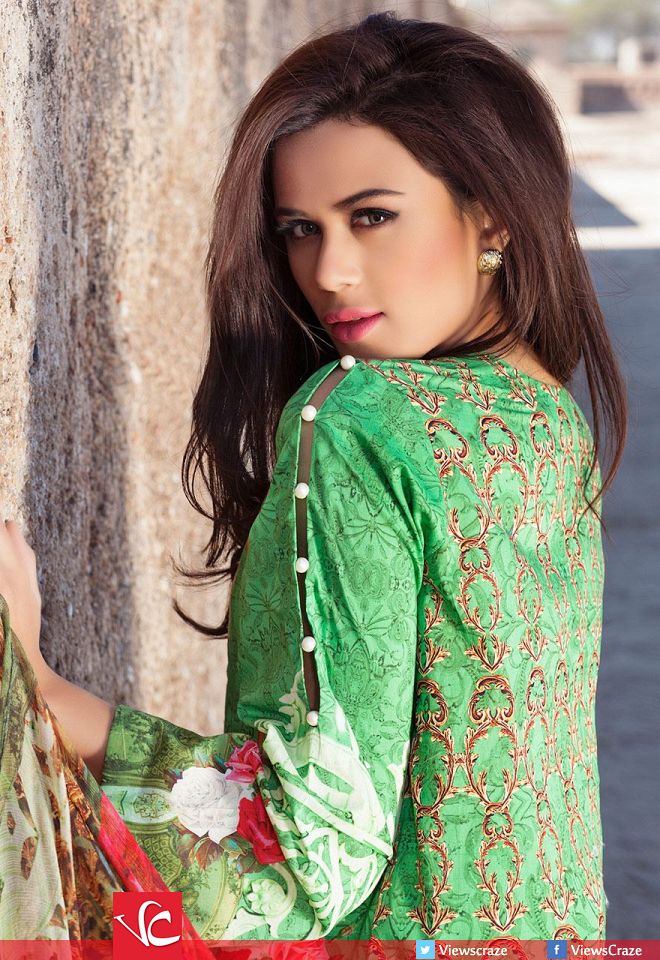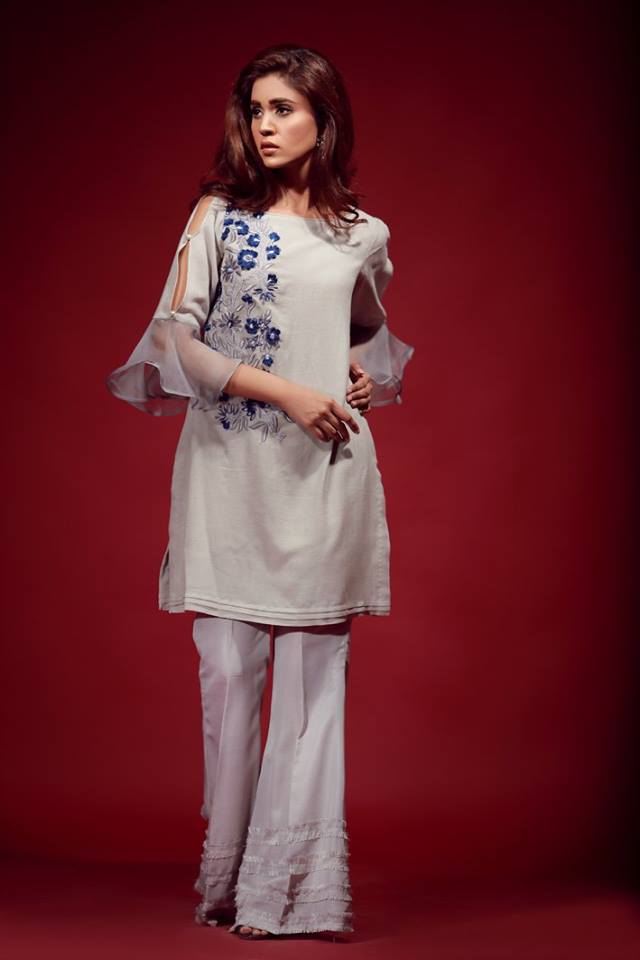 Knotted Sleeves
Knotted sleeves as self revealing means that a knot or bow is made on sleeves. You can see many designer shirts with knotted sleeve patterns as shown below in pictures.
Pro Tip: Keep in mind that sleeve design must complement the overall designs of the dress, for this you might like lawn dresses stitching styles.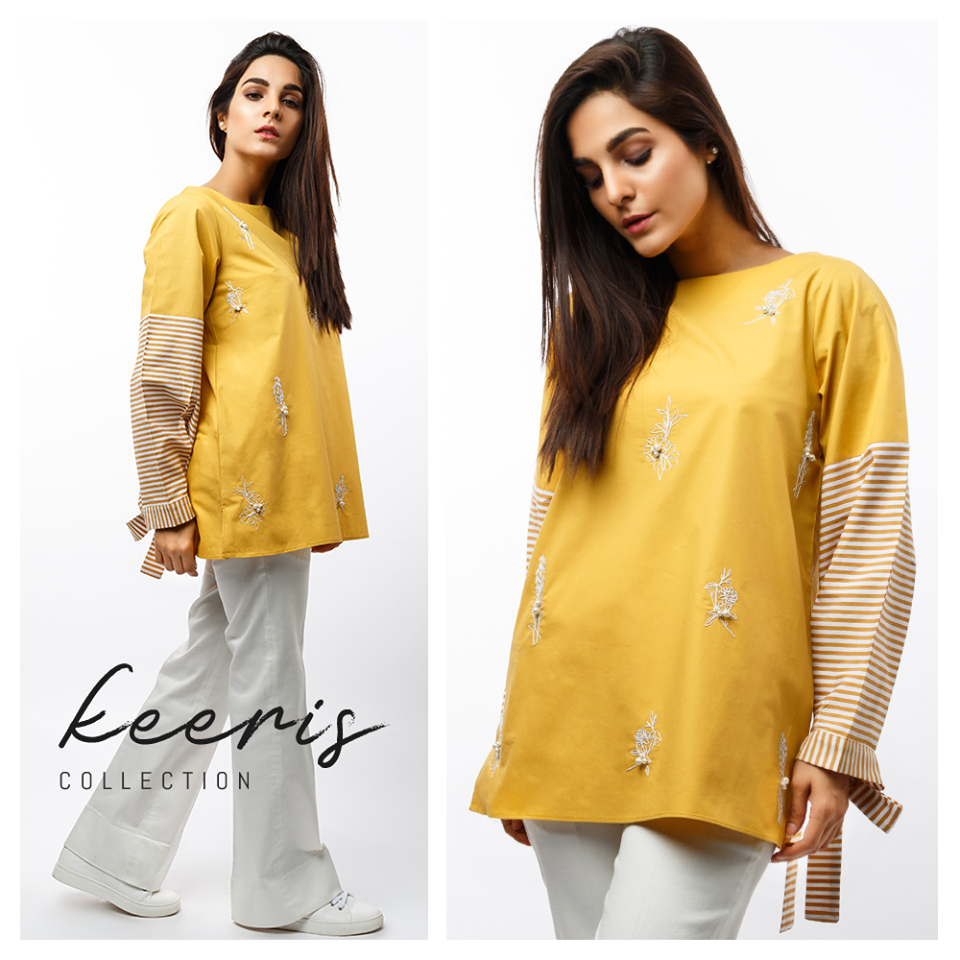 Full Length Sleeves
Full length sleeves never go out of fashion, these evergreen sleeves looks best with eastern and western dresses. And are equally suitable for both party wear and casual dresses, shirts and kurti.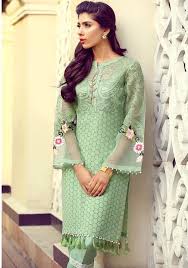 Above you tool a closer look on new sleeves designs in Pakistan 2018 that are in rage this season in pakistan for shirts, dresses, and kurtis. Hope you like the post if yes share it with friends and family members and never forget to follow us on facebook, instagram, twitter, pinterest, and google plus via the sharing buttons on top right corner of the page.
Right type of pants or trousers can make or ruin your overall style, so have sneak peak into trendy trouser designs for ladies.