Best Pakistani Unstitched Fall/Winter Collections 2017
Hello ladies!!! get ready for extreme gorgeousness with the really enticing unstitch fall/winter collections 2016-2017 presented by leading fashion houses in Pakistan. Best pakistani unstitched fall/winter collections 2016-2017 is for those who are shilly shally about which clothing brand is worth buying, this article can help you to make the decision. Like everyone has different clothing taste likewise different brands are influenced by various designing philosophies, in this digital era it is really hard to identify a single clothing brand with quality fabric,  stylish cuts. Almost every brand is trying to give their best, here I have compiled some brands that provide quality unstitch fabric and I will keep updating this post to make you inform about latest additions as well.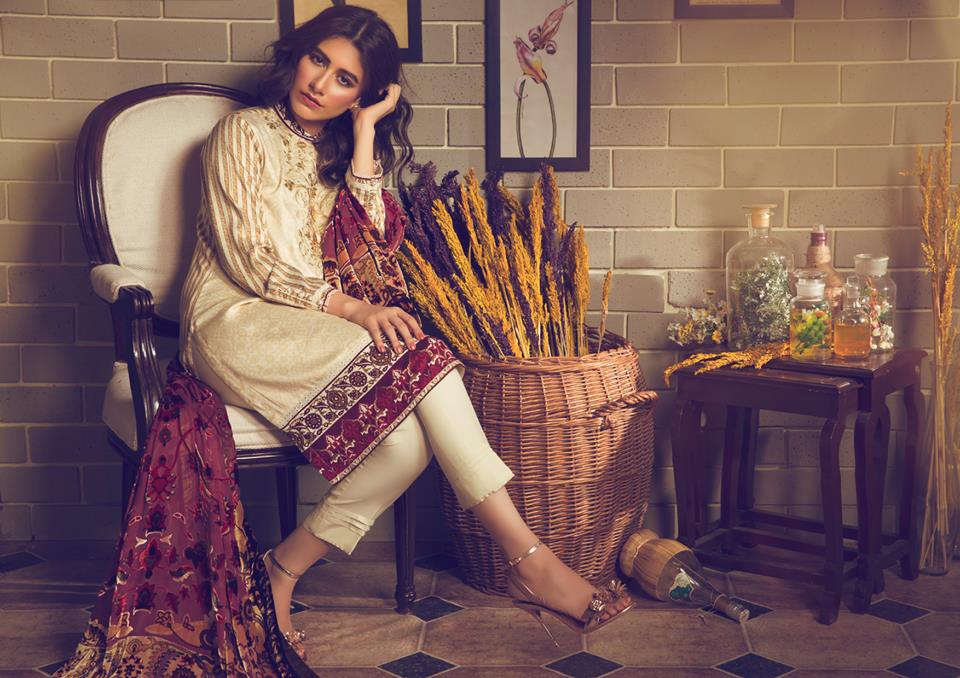 Wedding wear dresses 2016-2017
 Latest unstitched fall/winter collections 2016-2017 for women
From pictures shown below you can get ideas about which brand to go for this fall/winter 2016-2017 to brighten up your wardrobes with charmingly luxurious unstitch winter collections to feel warmth with joy.
Gulahmad unstitch winter collection 2016-2017
Gulahmad an oldest fashion house in pakistan, famous for it's super quality products. Gulahmad deals in ready to wear dresses, unstitch fabric, home and accessories. Gulahmad fall/winter 2016-2017 unstitch collection volume 2 consists of royal velvet dresses with classy embroideries and charming dupatas with a price of 7000 PKR each dress while volume 1 consists of embroidered dresses with chiffon dupattas, single shirts and embroidered dresses with plane dupattas.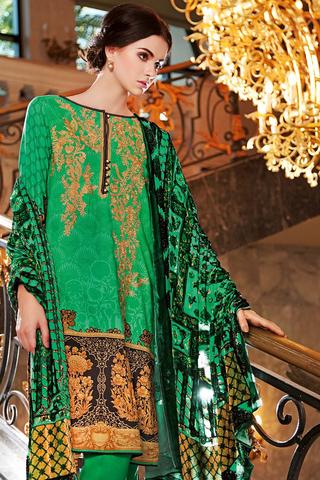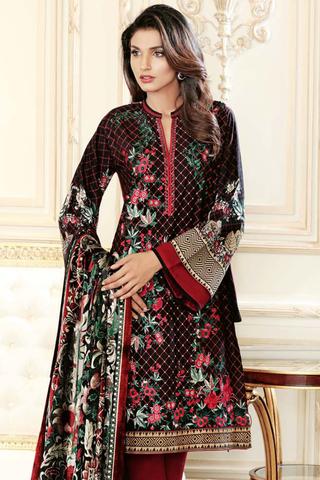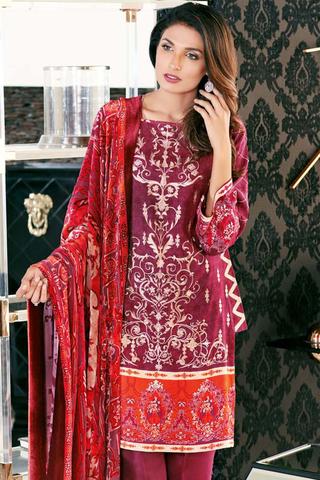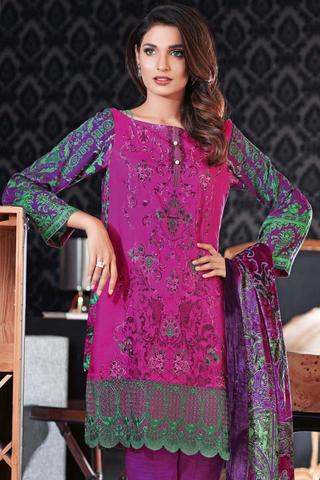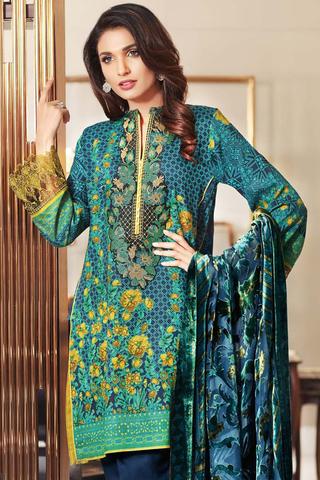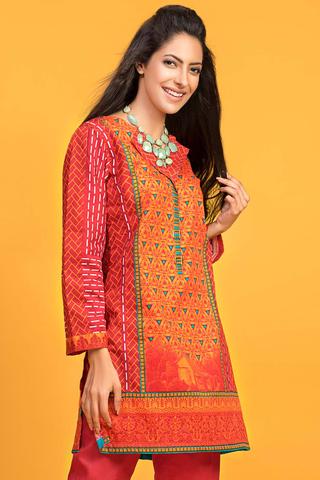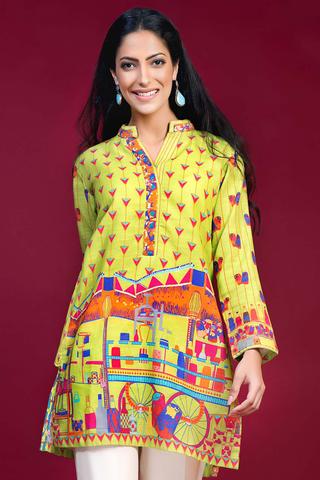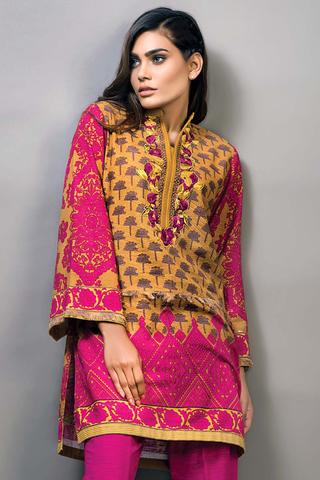 Alkaram fall dress collection 2016-2017
Alkaram unstitch winter collection 2016-2017 is inspired by the Eastern art, architecture and is full of charming colors and floral patterns to enhance the your beauty this winter/fall.This winter 2016-2017 collection comprise of pashmina wool shawl dresses in both light and bright colors, 3 piece dresses with velvet dupatta in bright colors with oriental patterns or motifs, and cottel linen dresses inspired by eastern or traditional style to offer luxurious feels.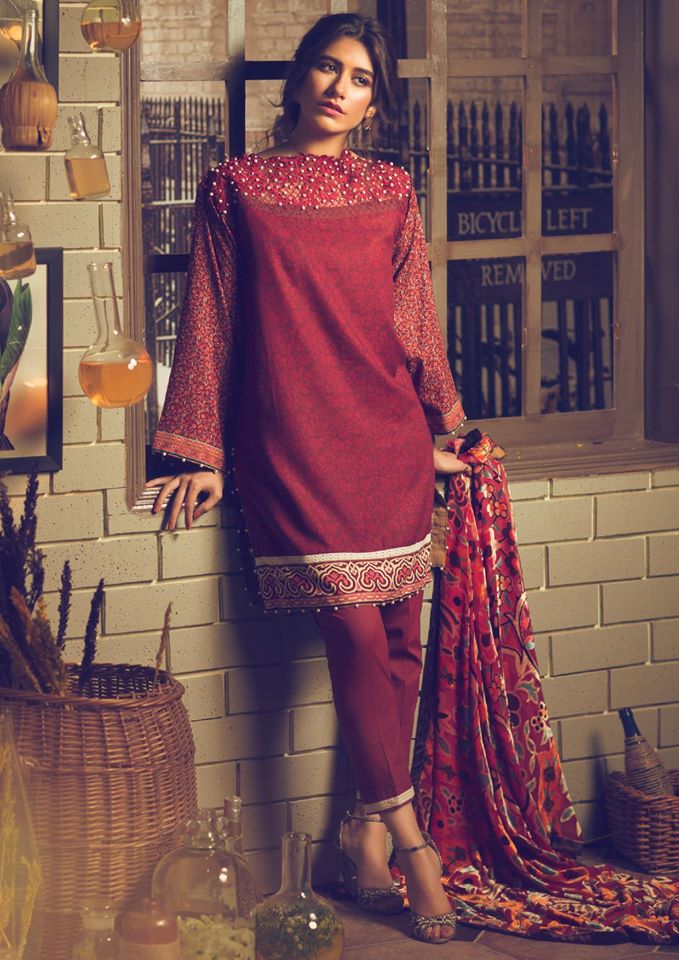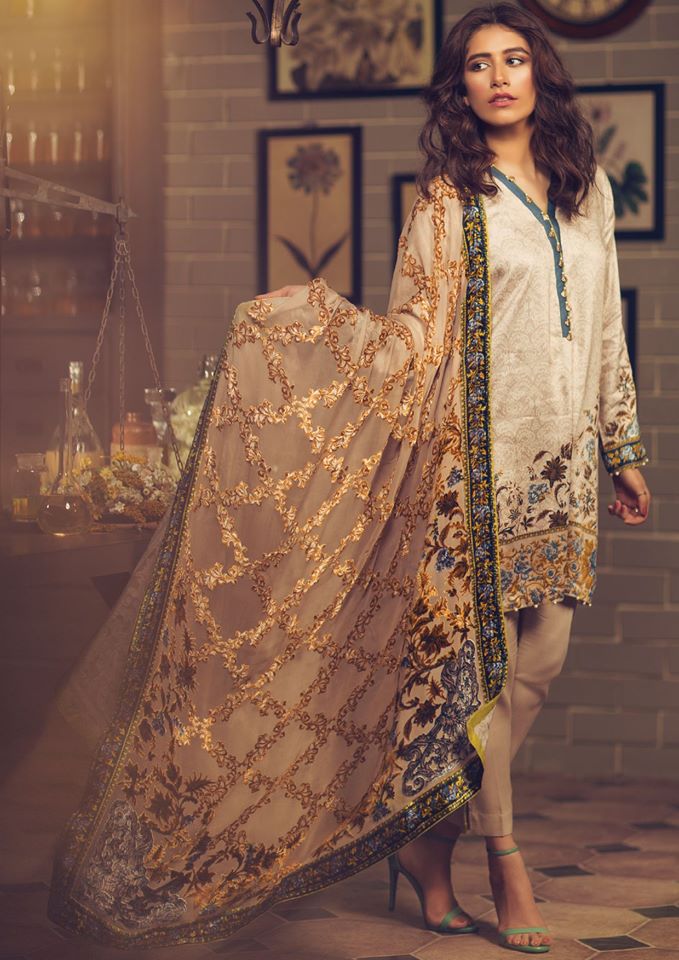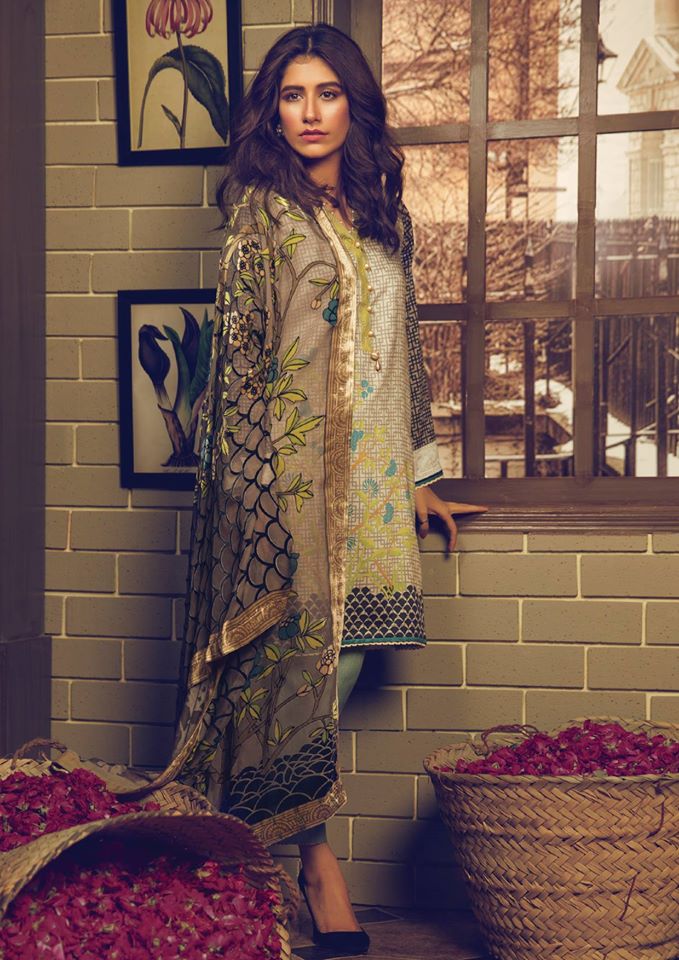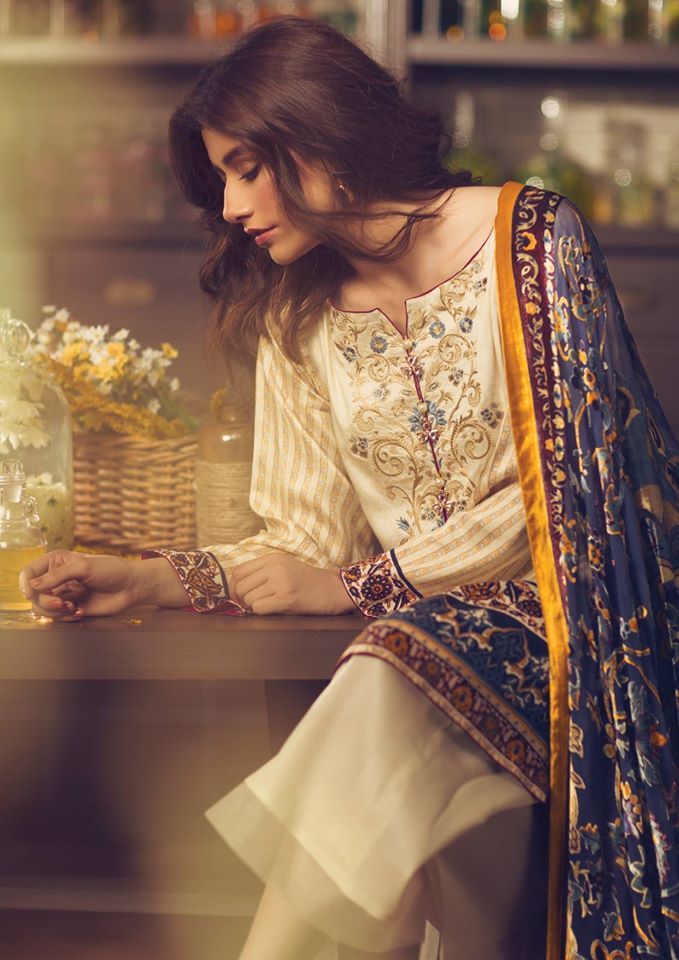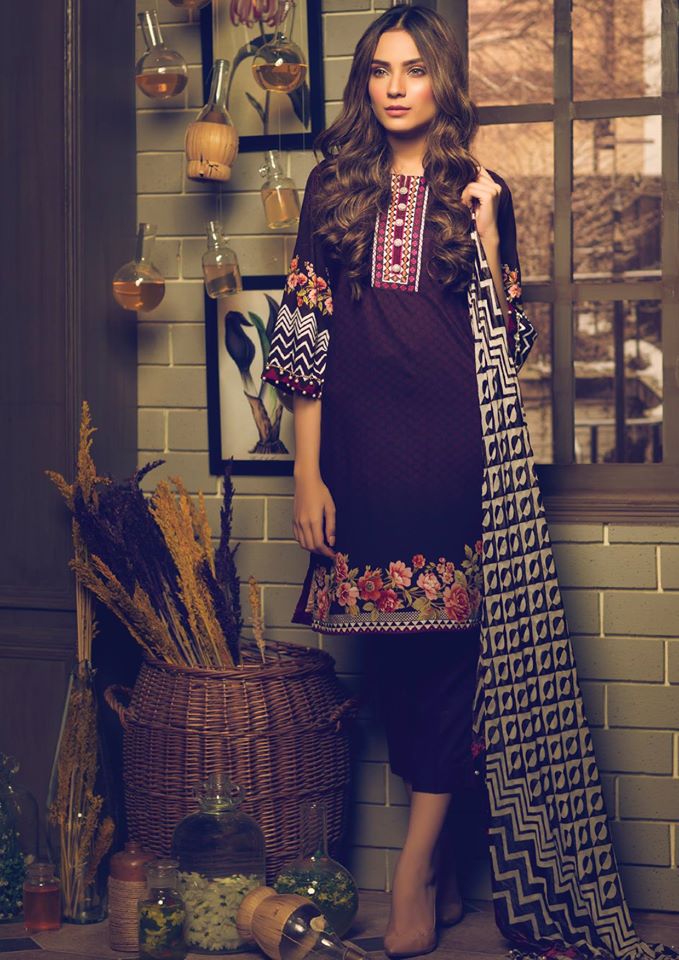 Khaadi unstitch winter collection 2016-2017
This year Khaadi has launched their winter collection to brighten up your wardrobes with eye catching embroideries, deep colors and floral patterns that look traditional yet chic. This collection consists of two piece printed or embroidered  khadar dresses, three piece embroidered khadar dresses.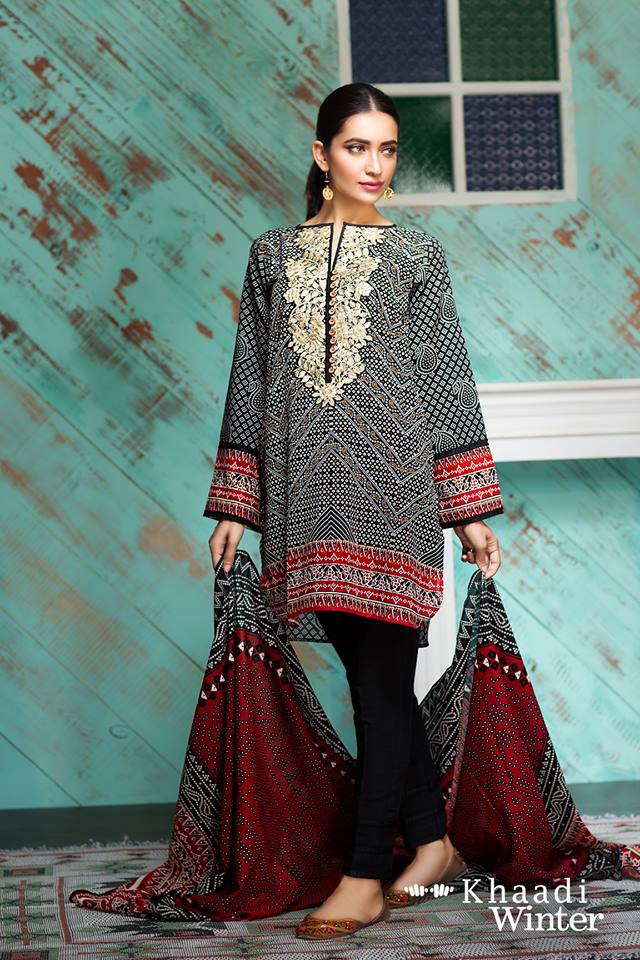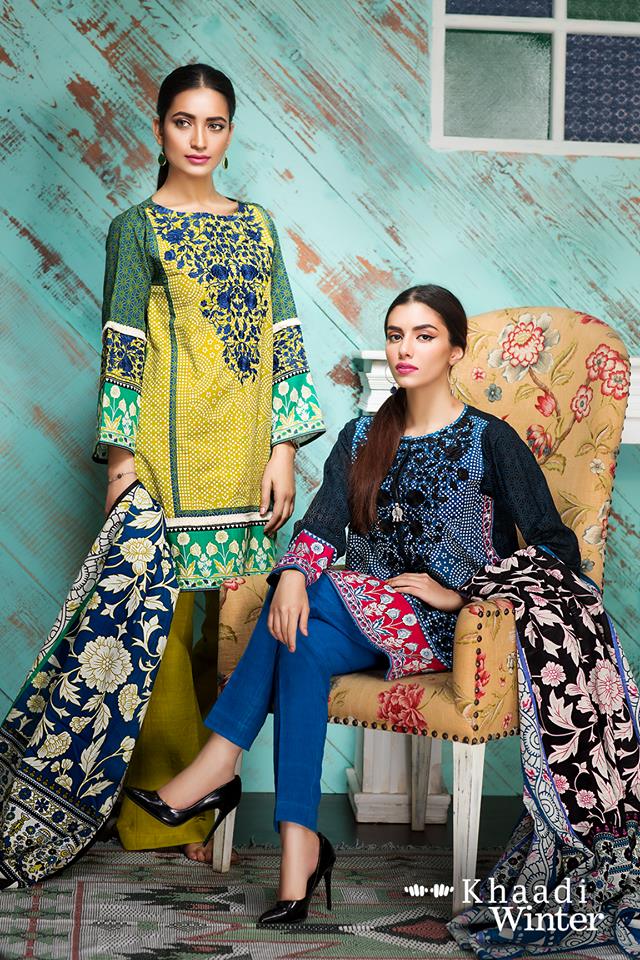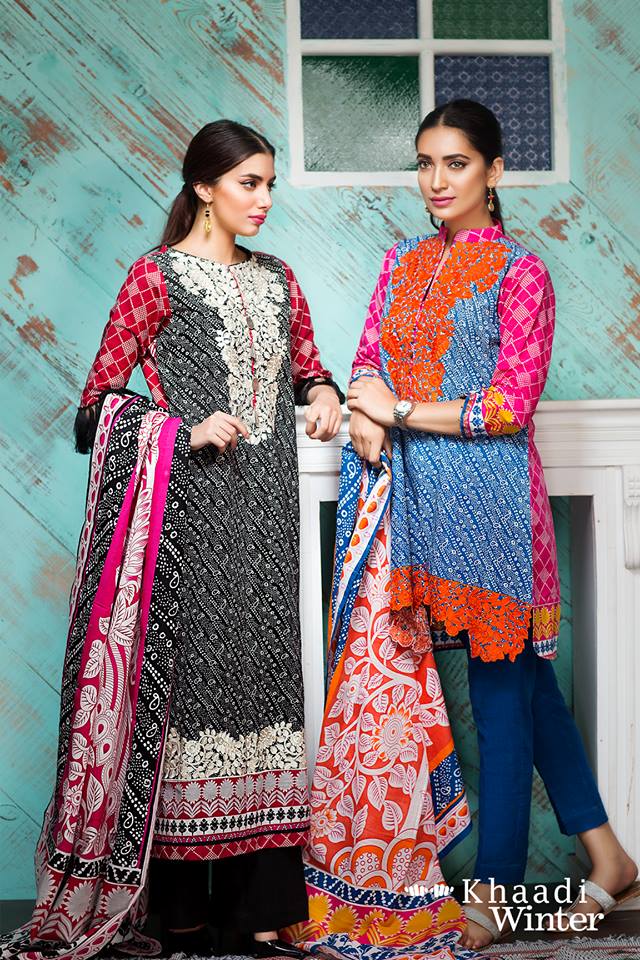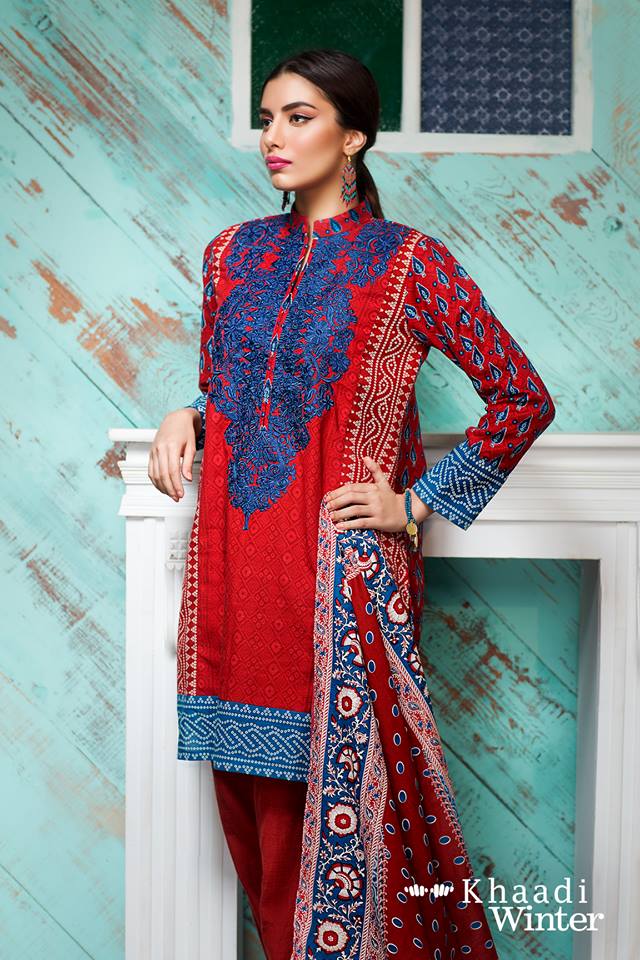 House of ittehad winter collection 2016-2017
House of Ittehad another fashion house that deals in ready to wear and unstitched clothing for women. This year house of ittehad released their heavily embroidered luxurious fall winter collection. This collection is inspired by botanical floral patterns and geometrical digital designs to offer its varied customers really traditional clothes.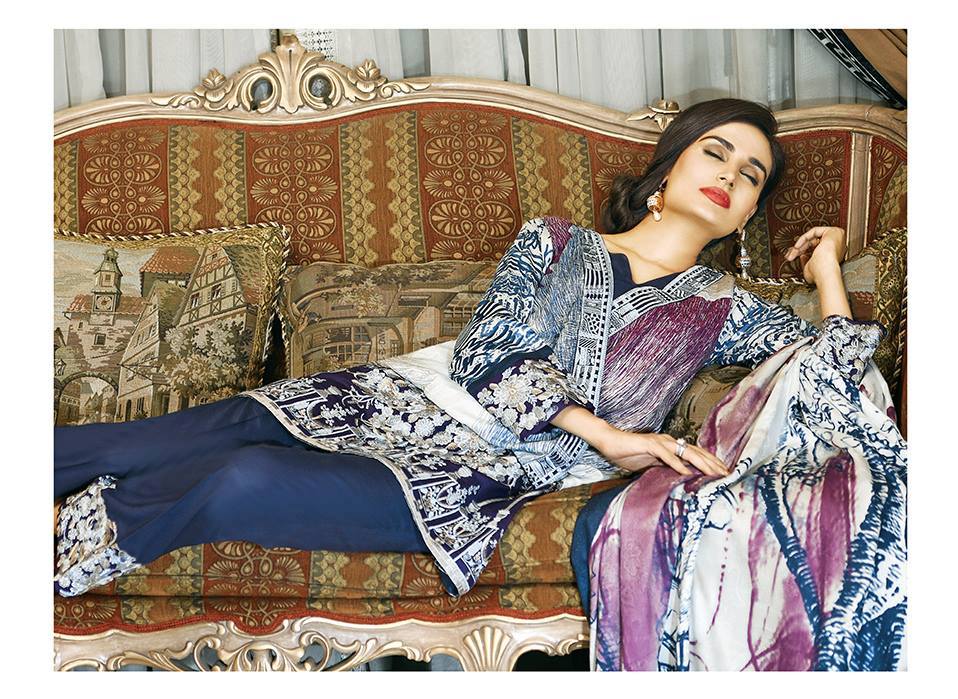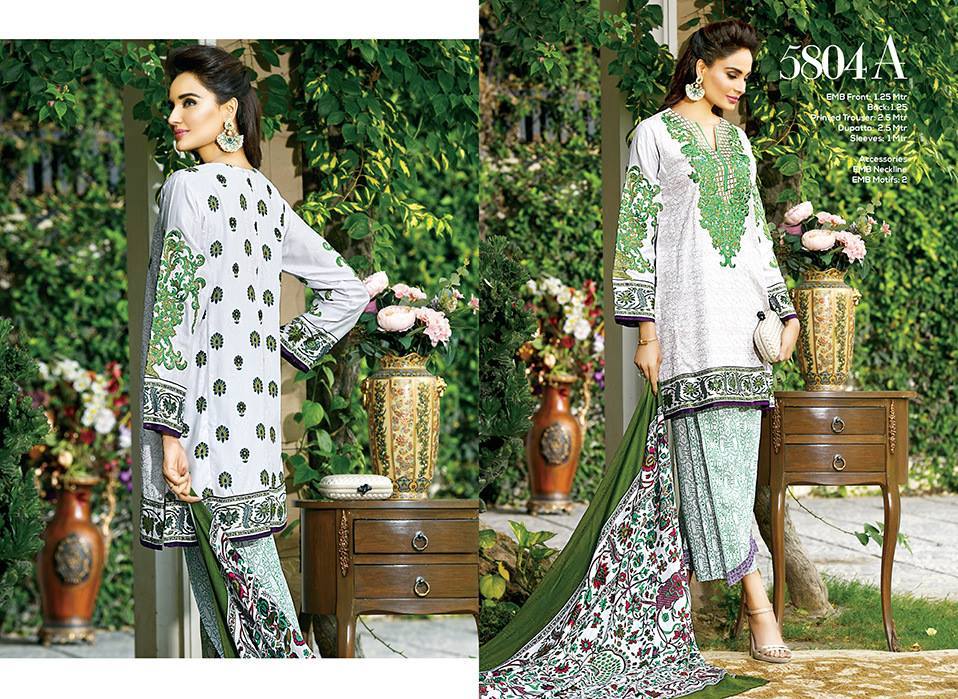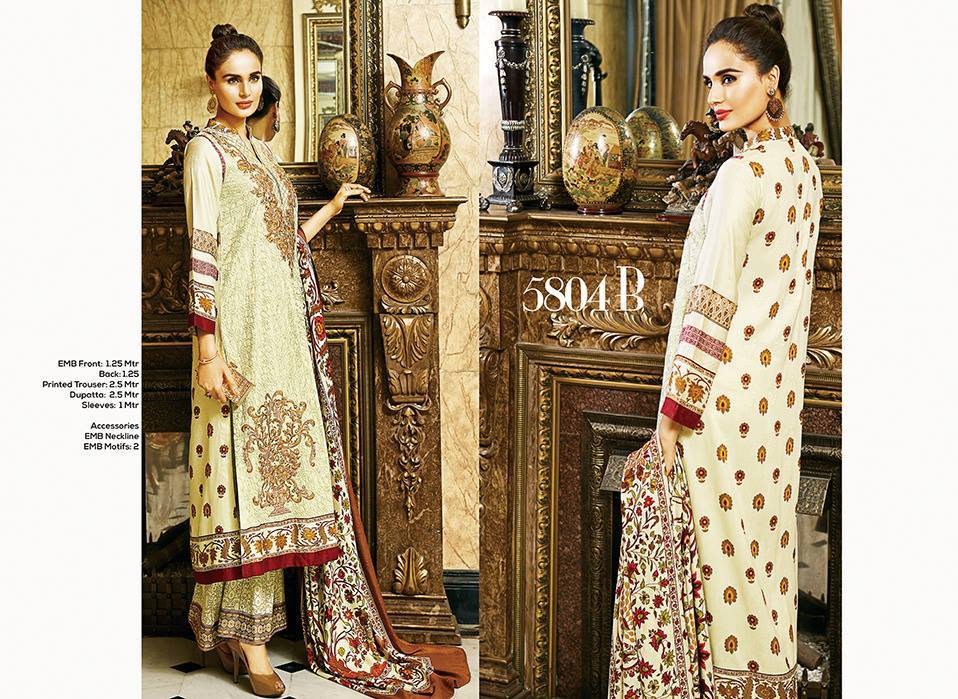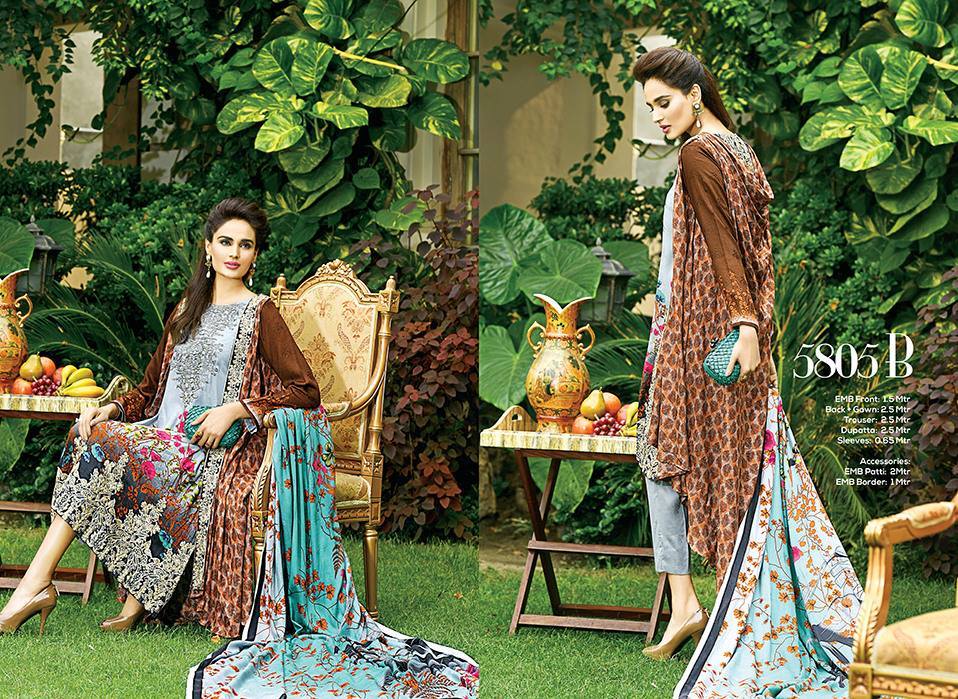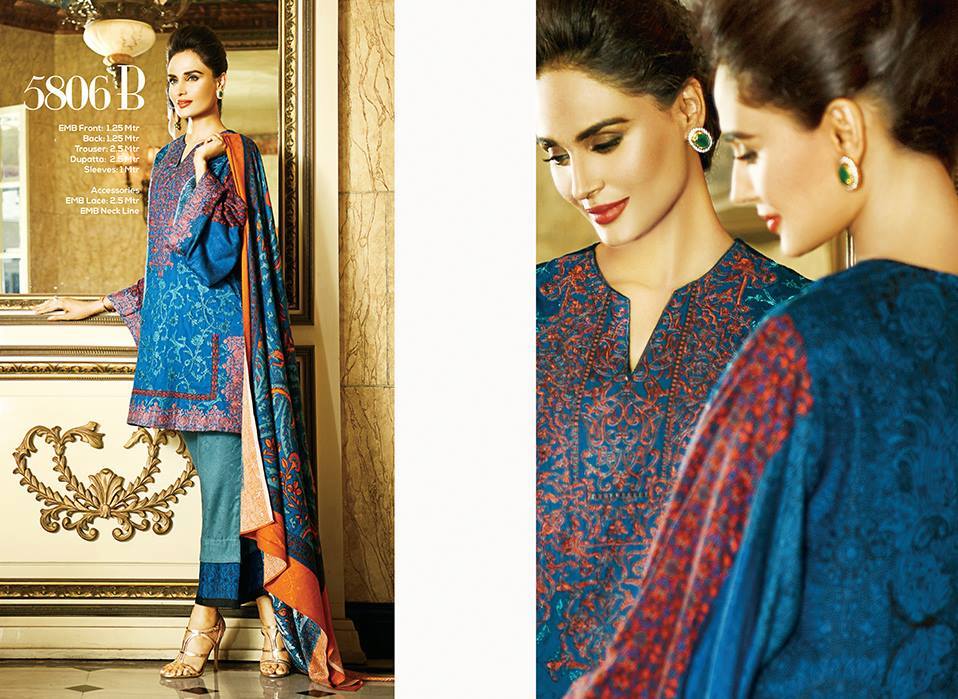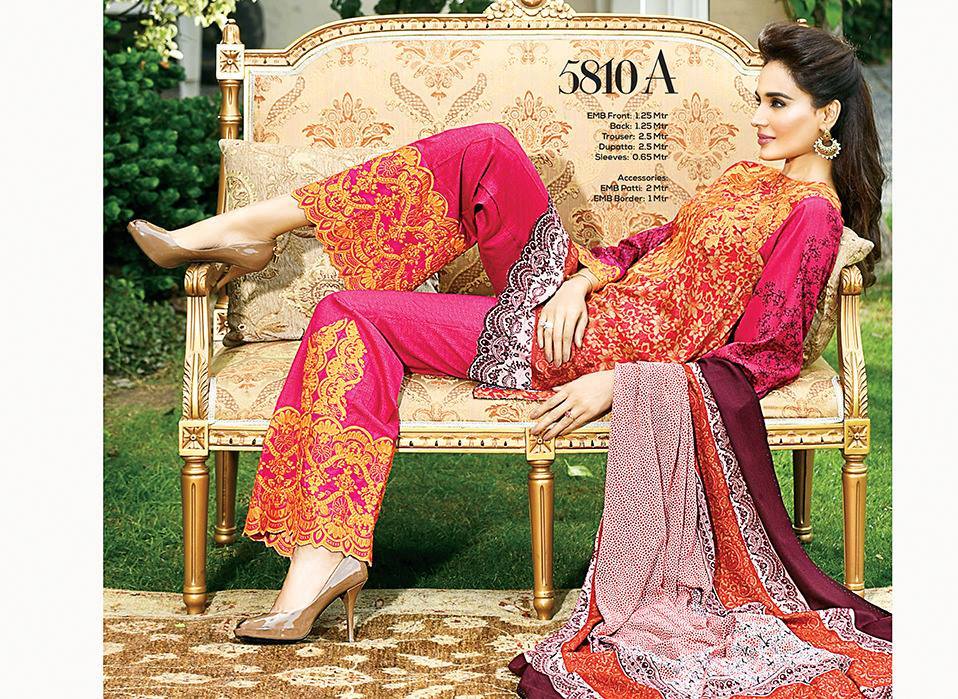 Motifs unstitched winter collection 2016-2017
Motifs clothing brand is another name that offers embroidered dress for women to cater the needs of women who like traditional eastern attires. Motifs unstitch winter collection 2016-2017 comprised  three piece linen/karandi dress with chiffon dupattas in bright floral hues.