New Pakistani Pathani Suits & Kurta Designs for Men 2020
This post features Pakistani Pathani suits and pathani kurta designs for eid, party wear, wedding and formal events with a useful guideline about how to style pathani suits and kurta for men.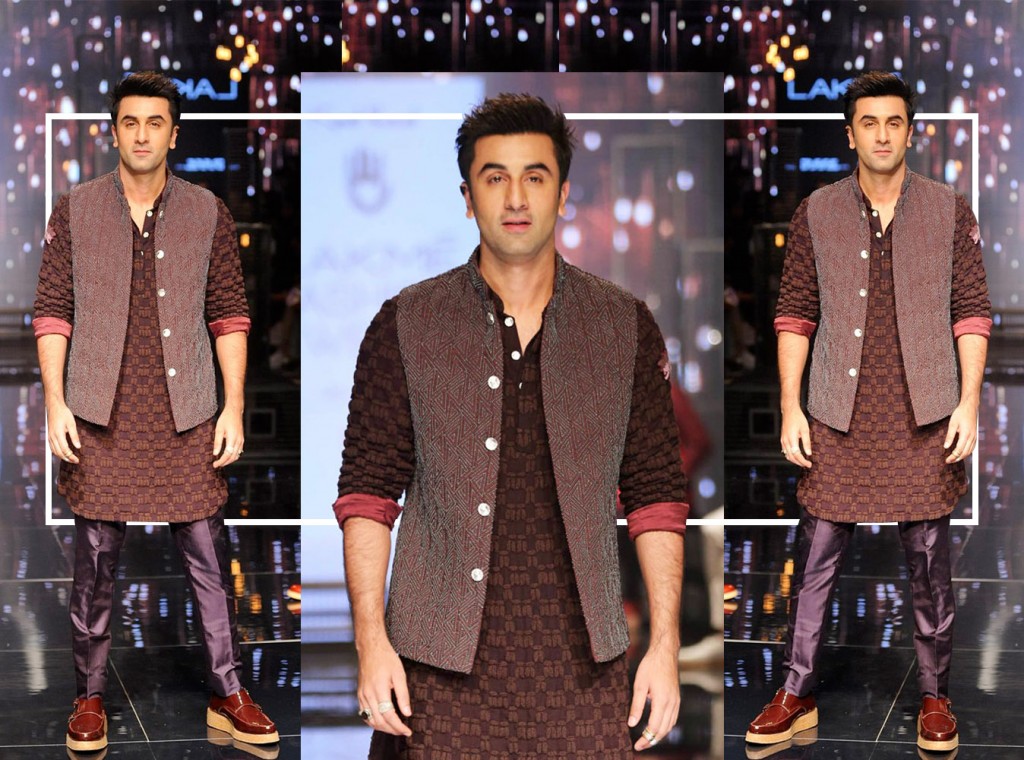 Pakistan has a rich cultural heritage where the traditional national dress code for men is shalwar suits or kurta pajama, or kurta trouser. The Pakistani pathani suit is a variation of shalwar kameez which has an Afghani origin. Designer Pathani kurta designs have below the knee length and are paired with very lose shalwar with lots of gaira to make it comfortable while Panjabi kurta is tightly stitched which is paired with churidar pajama.
Pakistani Pathani Suits & Kurta Designs for Men 2020
Bollywood checkout Shahrukh Khan in Raees Movie, Salman Khan in Bajrangi Bhaijan, Shahid Kapoor in Haider, and Akshay Kumar in Gabbar. In all these B Town films, heroes have spotted in designer pathani shalwar kameez or designer pathani kurta. Keeping in view this star trend we can say designer pathani suits for men will remain in men fashion in Pakistan, India and Bangladesh and other Asian countries for the next coming years. Below have a look at pathani suit images.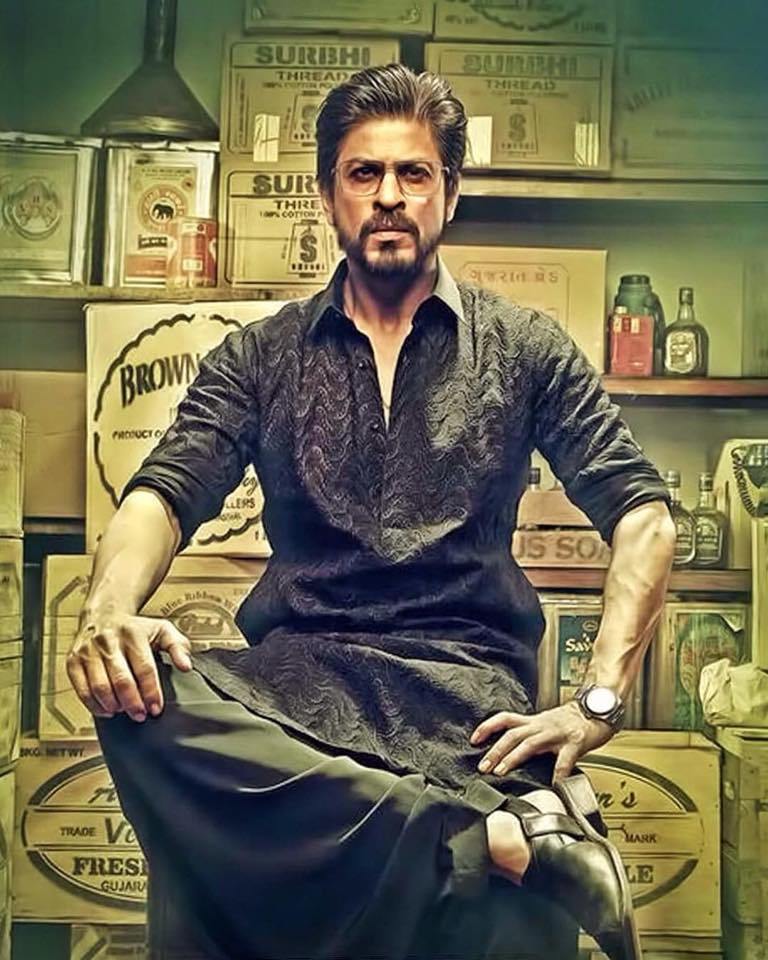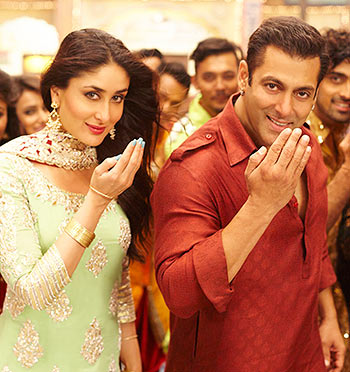 Fashion Glint Tip: Pathani suits with a waistcoat is the perfect royal look for mehndi function, Eid celebrations and for any semi-formal or formal party. Caution! select some nice waistcoat to completely pull off the look. Have a look at stylish waistcoat designs by clicking on this link

Pathani Suits for Wedding
With designer pathani traditional outfit for the wedding, you can never go wrong. You can choose from a variety of different fabrics like raw silk, jacquard and jamawar with embroidery on neck and cuff to achieve that royal look for mehndi or wedding both as a groom to be or as a guest at the wedding. For more wedding kurta you can check out this link men mehndi kurta designs.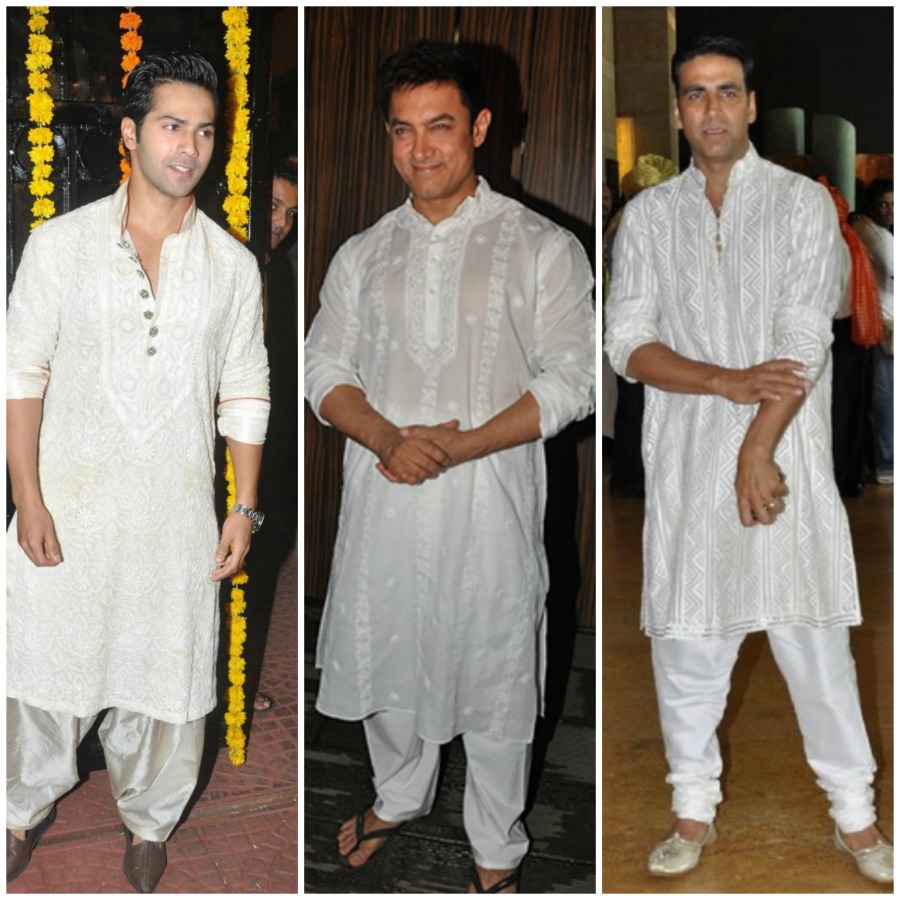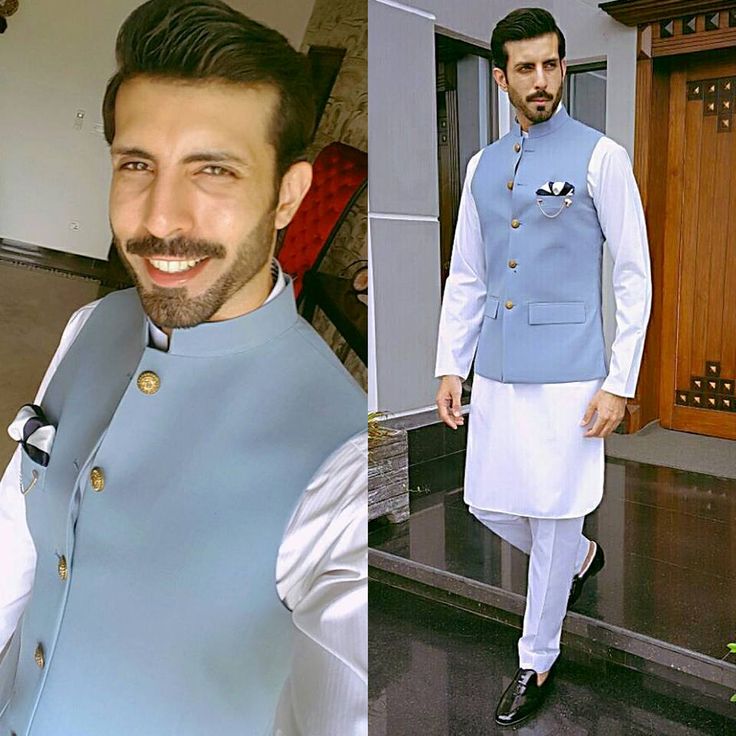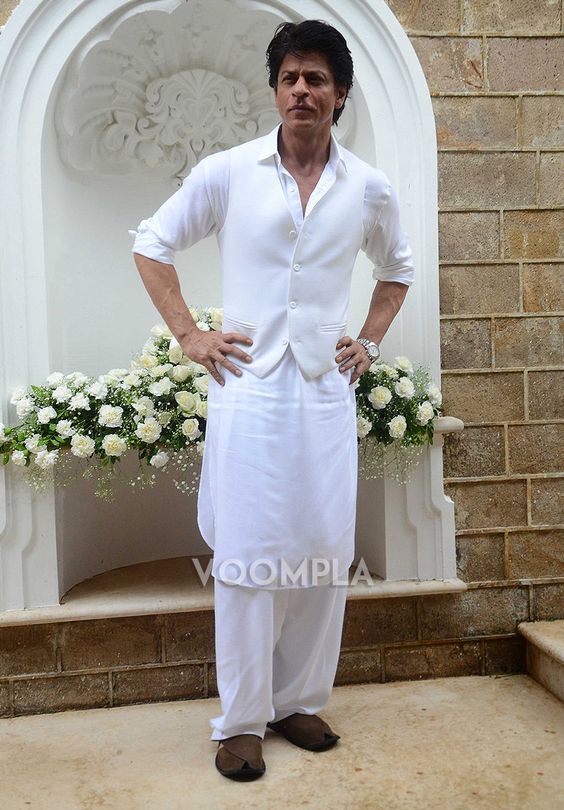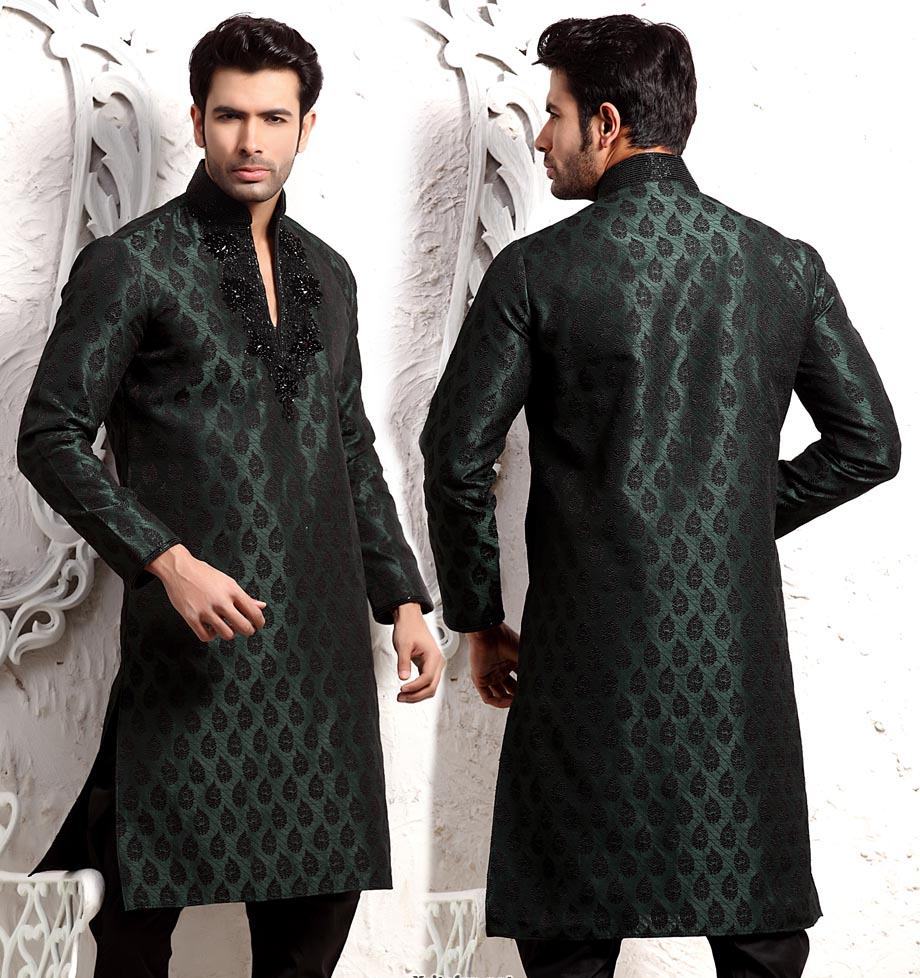 Pathani Suits for Party Wear
When it comes to select attire for parties, pathani suits for parties can be a perfect choice. Like you can wear plain or light embroidered pathani kurta for eid to achieve that traditional and ethnic feel for Eid prayer. For more eid kurta designs click this link.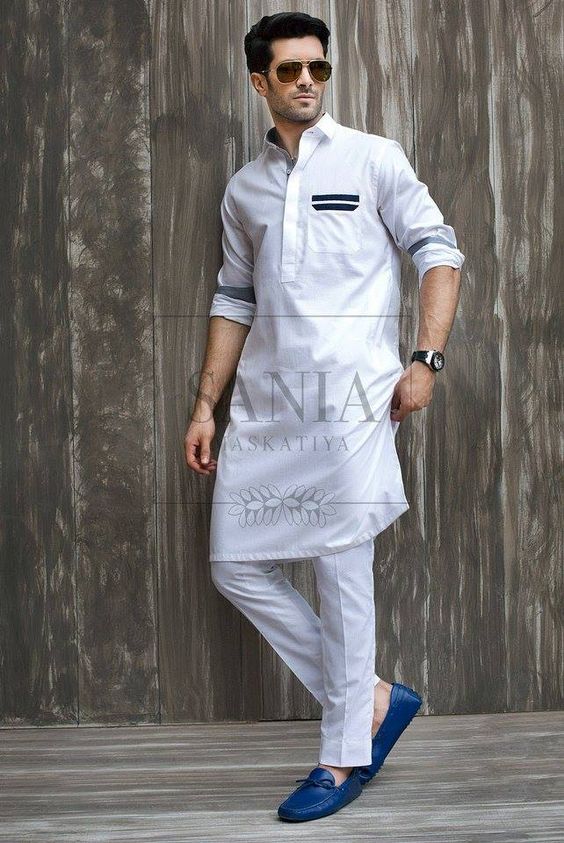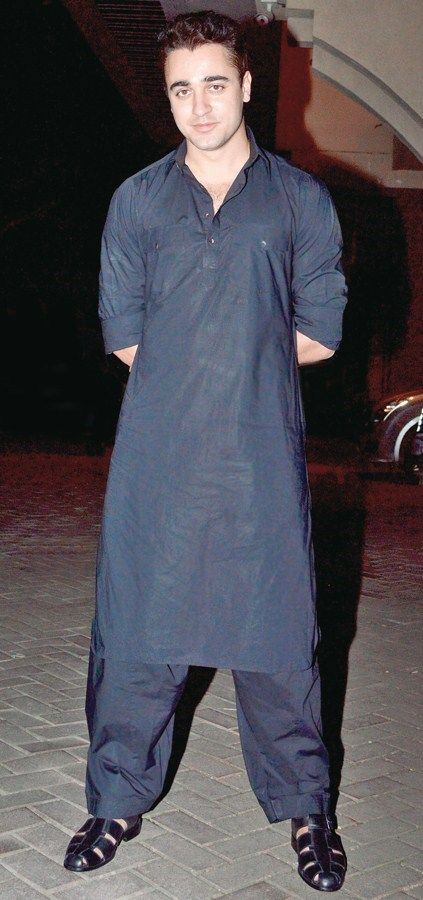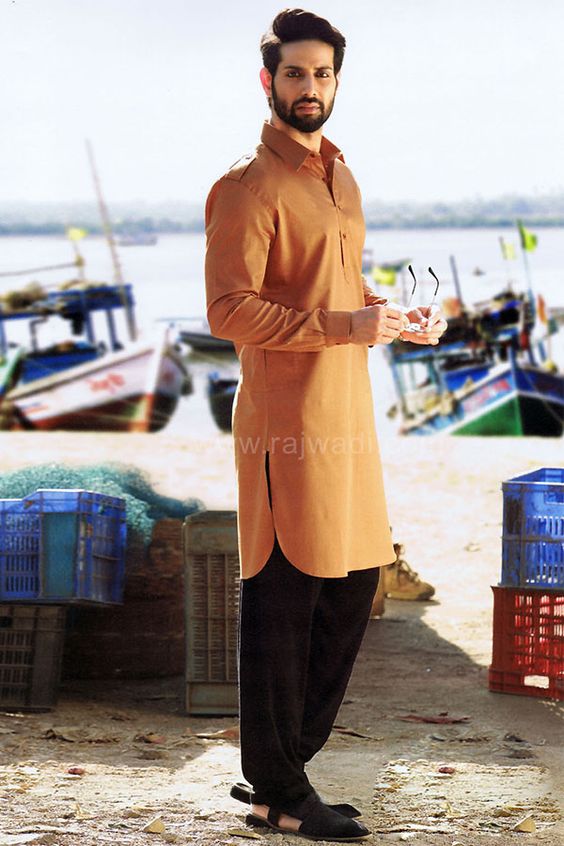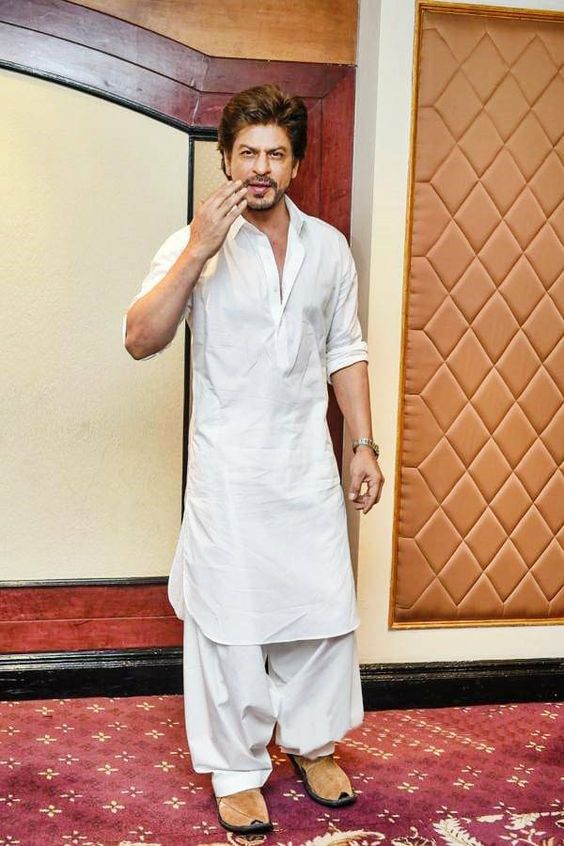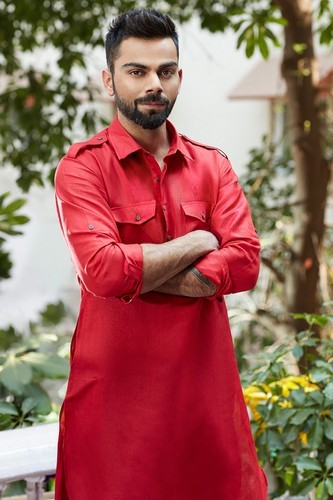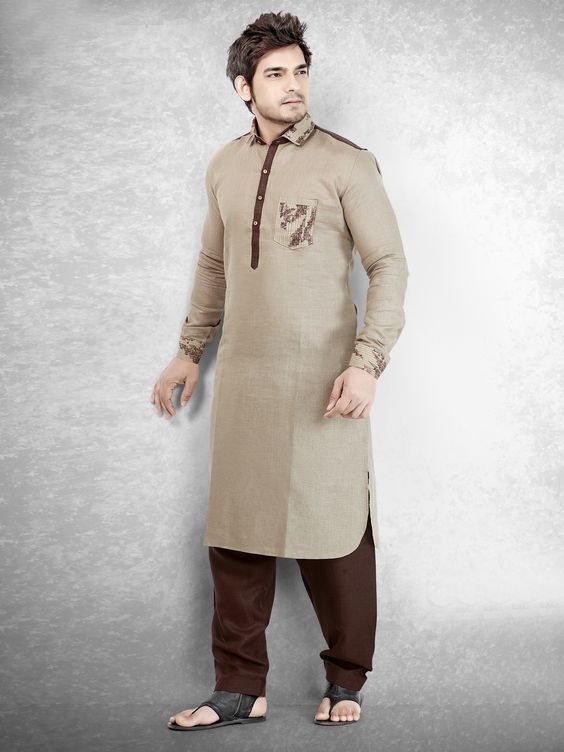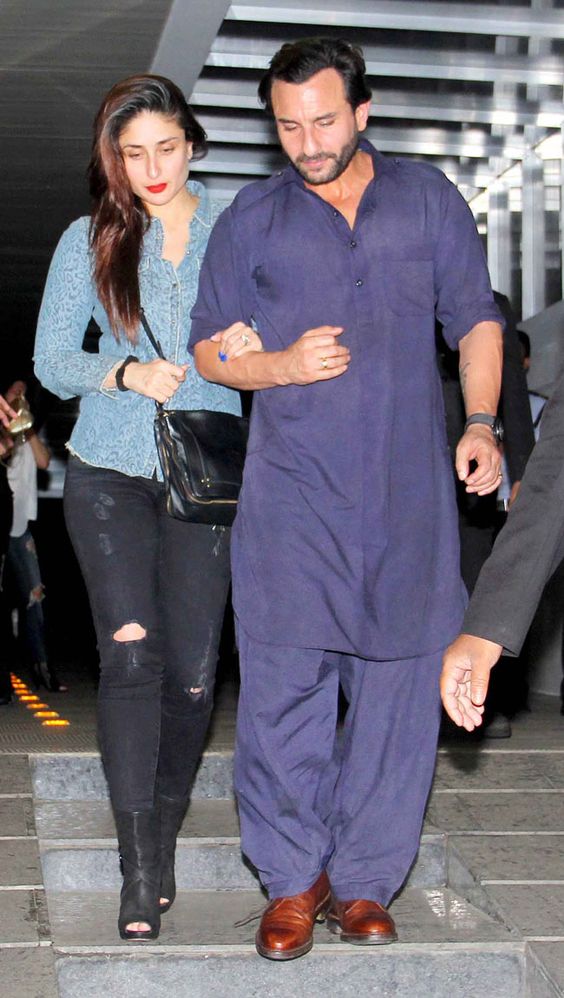 How to style Pathani suits for men?
Now come to the question of how to style pathani suits or kurta?  Girls usually have lots of styling options but men have fewer accessories to style any dress. No issues with less number of accessories you can achieve a dapper look.
Shoes: Let's start with shoes, which shoes go well with pathani shalwar kameez? The answer is any sort of shoes would look perfect with these suits from mojaries or khussa, leather chappal, Rajasthani jutti.
Waistcoat: A nice waistcoat with Afghani shalwar kameez and kurta can make your ensemble look different from rest of the crowd so try to pair pathani suit with a waistcoat to get a traditional outfit for eid or formal parties. Have a deep look at the pathani suit images to get the right dose of inspiration about styling your ensemble.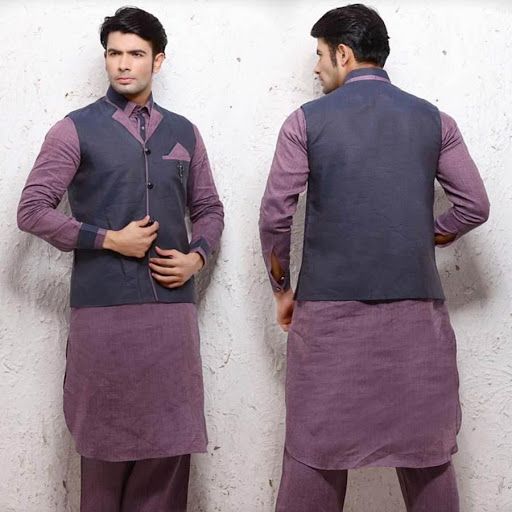 Watch: Watch is one of the must-haves for both men or women regardless of this digital era. So wear an elegant watch with this ensemble to take it to the next level of style.
Cufflinks: Beautiful cufflinks can make your ensemble more eye-catching. Secure your cuffs with dainty studs to enhance your style.
Above you took a closer look at Pakistani pathani suits and pathani kurta designs for men and boys that could be the perfect option for casual, party wear and wedding ensemble. I hope you got the right inspiration for pathani suit if you are planning for an upcoming event.
Share this post with your friends and follow us on social media for more fashion and lifestyle stuff.
Men khat style matters a lot, it may ruin your overall look if done wrong so have a look at men beard styles to do it right.